Two weeks ago, I got to sit in the same room as the entire Black Panther cast. Marvel's newest movie of 2018, Black Panther debuts in theaters on February 16 and with a stellar cast of big names and new entries to the Marvel Cinematic Universe, it's a pivotal piece of the entire Avengers and superhero series.
In other words: you need to go see it.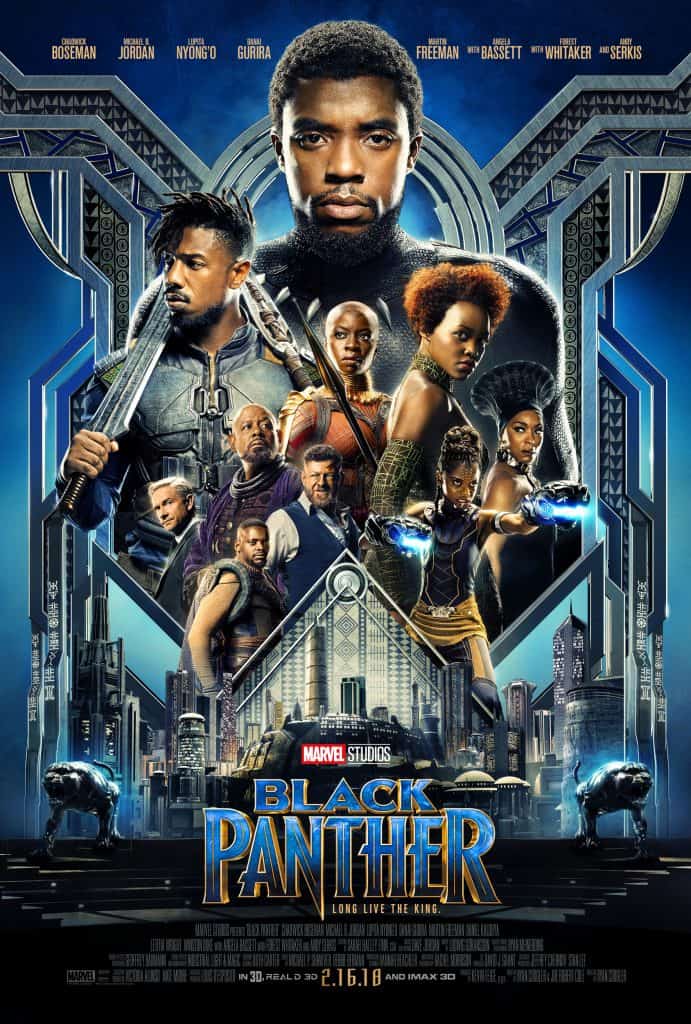 Until it comes out though, I'll share with you some of the feelings the Black Panther cast shared during the press junket out in Beverly Hills. (I also saw the movie already, but my review won't post until the morning of February 16 because there's no spoilers here on Dangerous Cupcake Lifestyle!)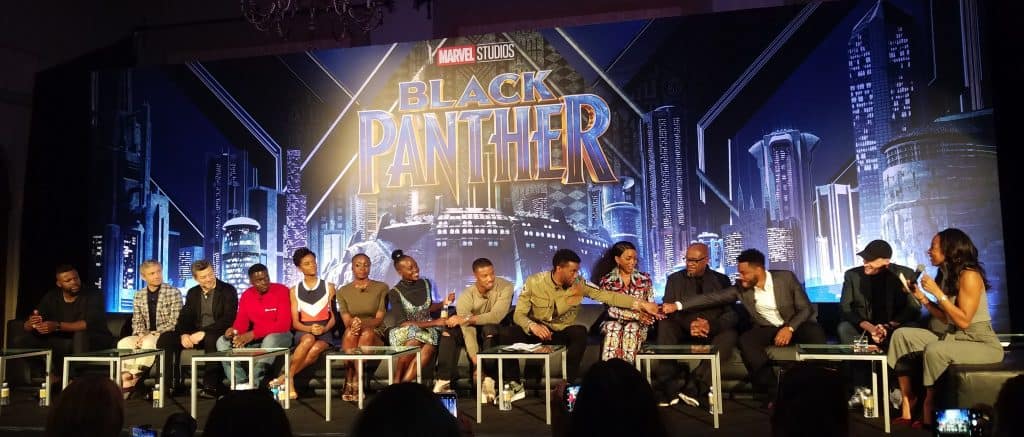 In attendance at the press junket were:
·         Chadwick Boseman ("T'Challa / Black Panther") 
·         Lupita Nyong'o ("Nakia")
·         Michael B. Jordan ("Erik Killmonger")
·         Danai Gurira ("Okoye")
·         Angela Bassett ("Ramonda") 
·         Forest Whitaker ("Zuri")
·         Andy Serkis ("Ulysses Klaue")
·         Martin Freeman ("Everett K Ross")
·         Daniel Kaluuya ("W'Kabi")
·         Winston Duke ("M'Baku")
·         Letitia Wright ("Shuri")
·         Director Ryan Coogler
·         Producer Kevin Feige
What a list, right? Everyone came onto the stage to be interviewed at once, and it went by so fast. A lot of good questions were asked and I also scored some cool photos of the various Black Panther cast members.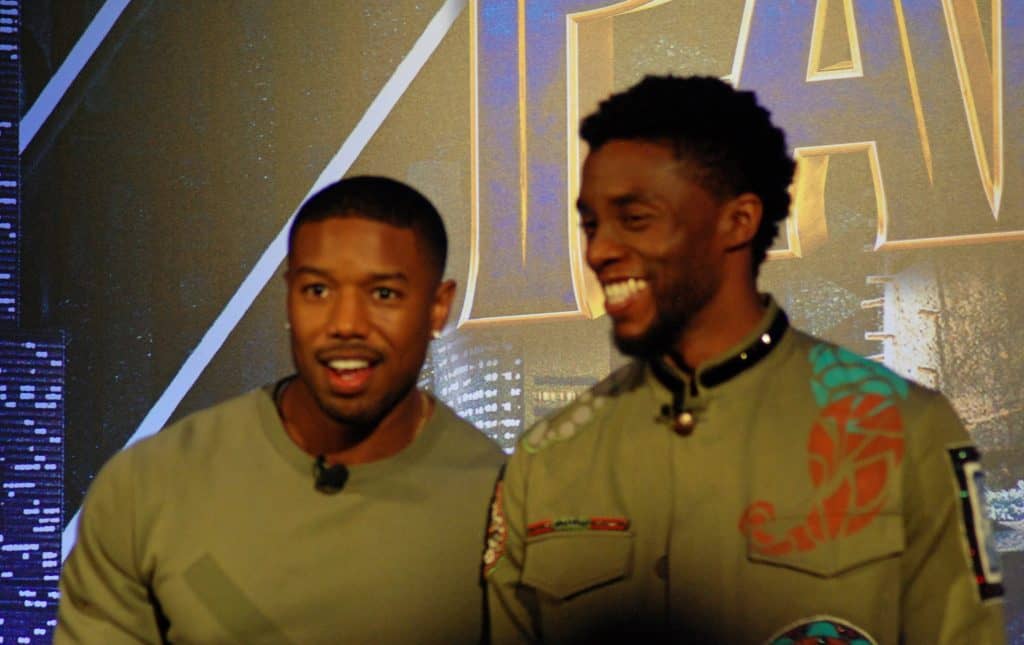 The first topic of discussion was if Chadwick Boseman (the Black Panther) knew that his role in Civil War would turn into a movie based solely around his role and the country of Wakanda. While comic lovers knew the importance of Black Panther, not everyone else did, so Chadwick was a bit surprised that others were unaware that this was going to happen. From a small-ish part in the huge cast of Civil War to his own stand-alone movie, what a transition for someone new to the MCU. He was initially added to become a different perspective amongst the Civil War teams — someone who wouldn't side with either Iron Man or Captain America.
Michael B. Jordan had only seen the movie the night before the press junket, and he confided that he'd been nervous about seeing it. Ryan, th director, had to remind him to do his best to see it just as a fan, to which he responded "That's never going to happen." Can you imagine putting all the work into making such a significant movie and then watching it like you weren't in it? Me neither.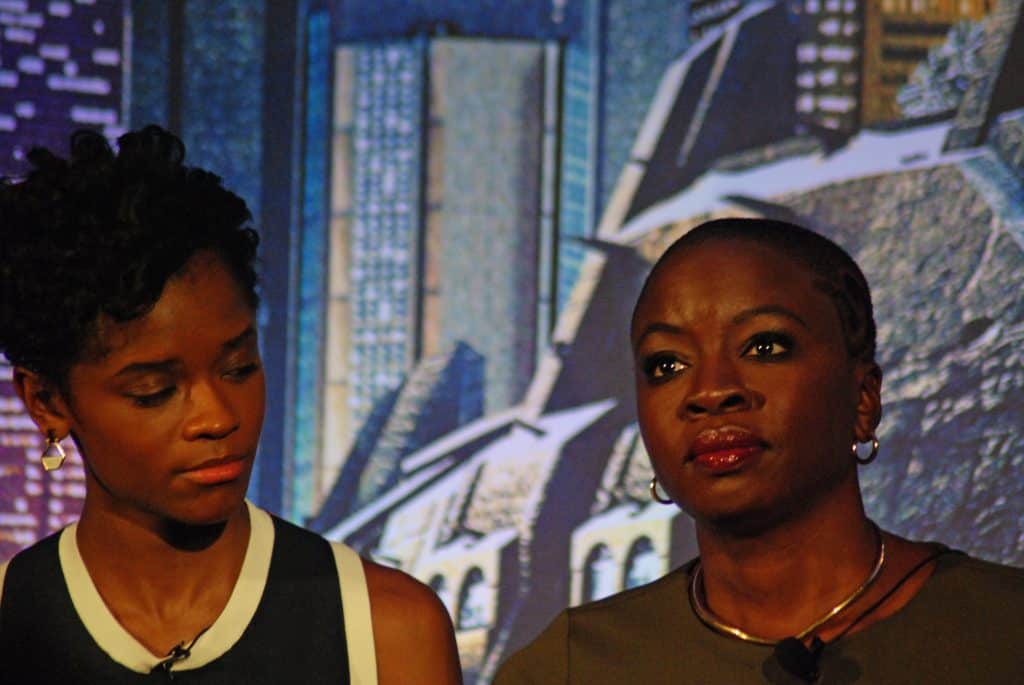 Let's talk about "the bad ass women of Wakanda" now. That term came from the moderator of the press Junket, Nischelle Turner from E.T. (Entertainment Tonight). Beautiful Angela Bassett plays the queen, and she shared that she watched the movie with her kids, and how much of an honor it was to experience the movie with them. The women of Wakanda are extremely developed characters and the term "bad ass" really does fit. I won't spoil it for you, but each woman in the Black Panther cast is a fully fleshed out, meaningful, strong and highly likable character. Without even one of them, the story wouldn't be the same.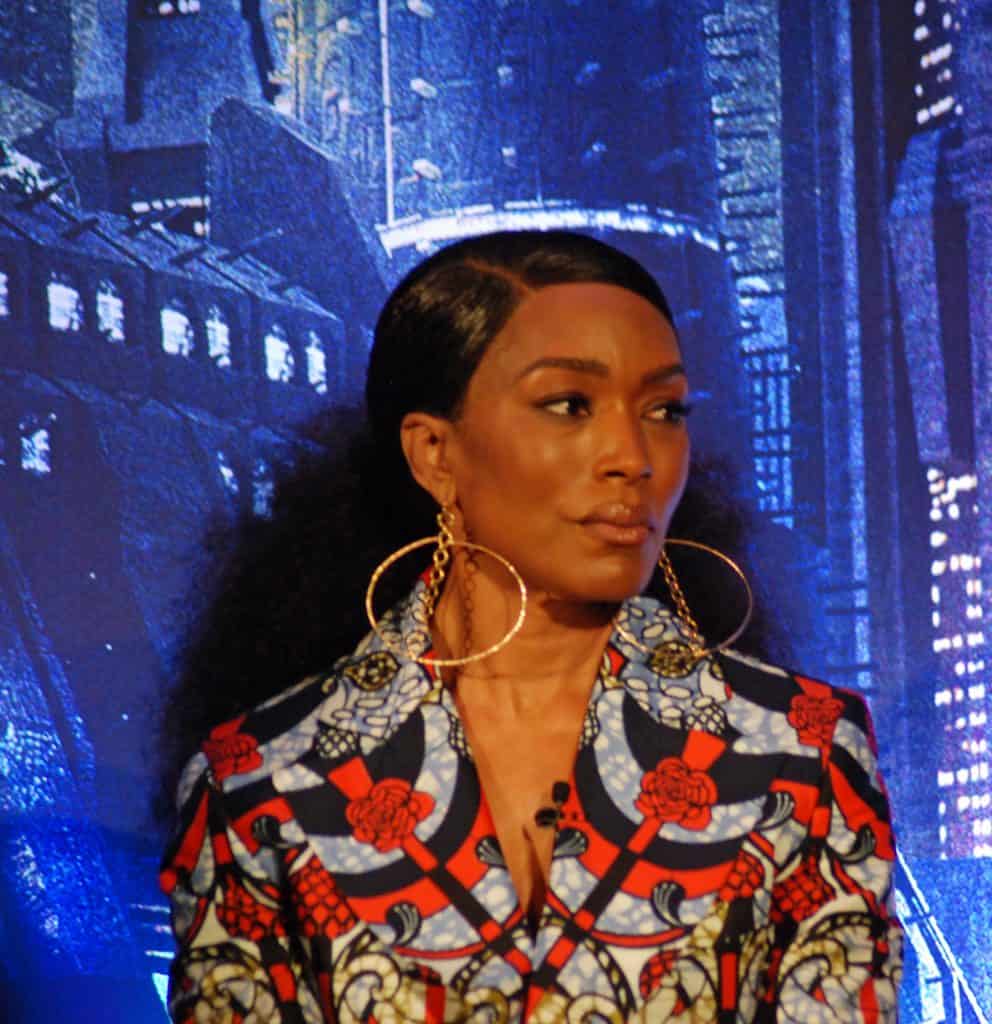 I have to admit that while I love Angela Bassett and her regal smile, Letitia Wright, "Shuri," the sister of T'Challa, was the standout actress for me. Her big smile, her quick wit and her above and beyond intelligence makes this movie what it is. T'Challa is the main superhero and can do so much on his own, but not all of it. Shuri's input and help made it possible for the Black Panther and everyone from Wakanda to attempt their mission. (And you can't help but love her infectious giggle!)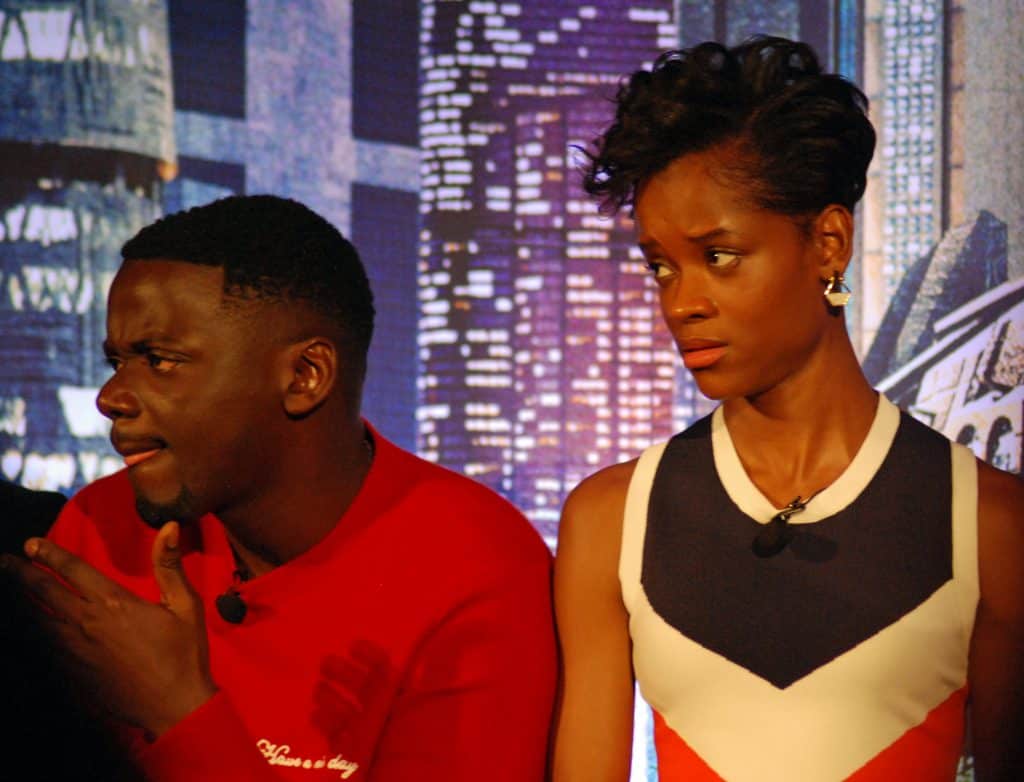 Chadwick touched a bit on African culture of always wanting your kids to be better than you were and how he felt that way towards Shuri. As Chadwick grew up, his siblings raised him mostly and that you see the genius inside those that come later in life than you. The importance of ancestry wasn't lost in his relationships in life, his relationship with Shuri in the movie and in the big picture. Black Panther is an amazing addition to the Marvel Cinematic Universe, but it's also breaking ground in ways that are both obvious and not obvious, intended and unintended. Once you see it, you'll know what I mean.
Andy Serkis and Martin Freeman sat next to each other, which gave me this funny photograph moment.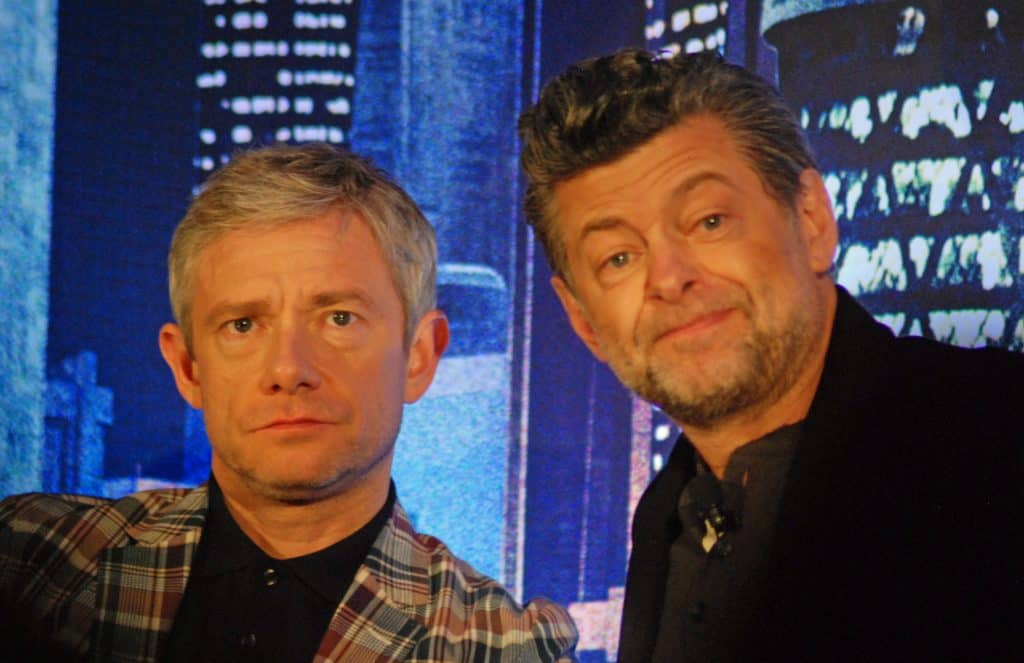 They were just as funny during the interview. They were a new pair to direct for Ryan, and they found it was hilarious as well as an incredible experience to work together. (There was a lot of funny laughter and wit as well. I got the feeling that these two may have been trouble on set!)
Martin's role as an agent, but not on the side of the Wakandans, makes him someone you kind of want to hate, but it was important to Martin that he not come off as a schmuck. Ryan and Kevin made sure that didn't happen, and without giving anything away, you leave the theater liking him and understanding him so much more than you do when he first enters the shot. As Martin puts it, Agent Ross's eyes are opened and he's enlightened in a way he never saw coming.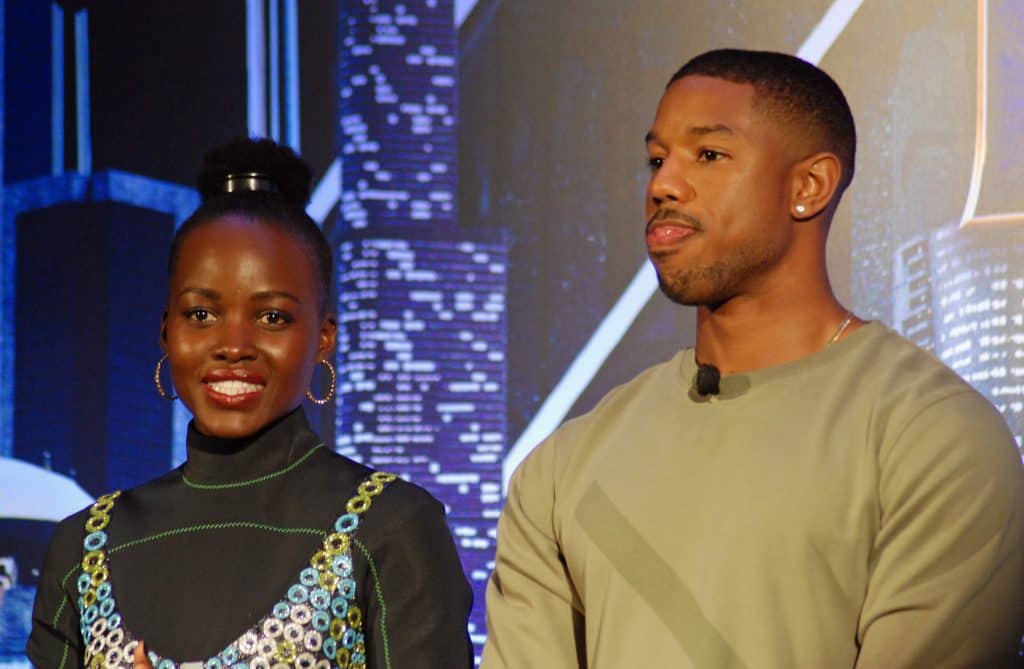 Towards the end of the interview, a press member asked Lupita what she wanted everyone to walk away with. There's no way to paraphrase it without taking away from it, so I'm going to quote Lupita here directly: "Well I would say what I love about the way this film represents women is that each and every one of us is an individual, unique and we all have our own sense of power and our own agency and we hold our own space without being pitted against each other.  And I think that's a very, very powerful message to send to children, both male and female this idea."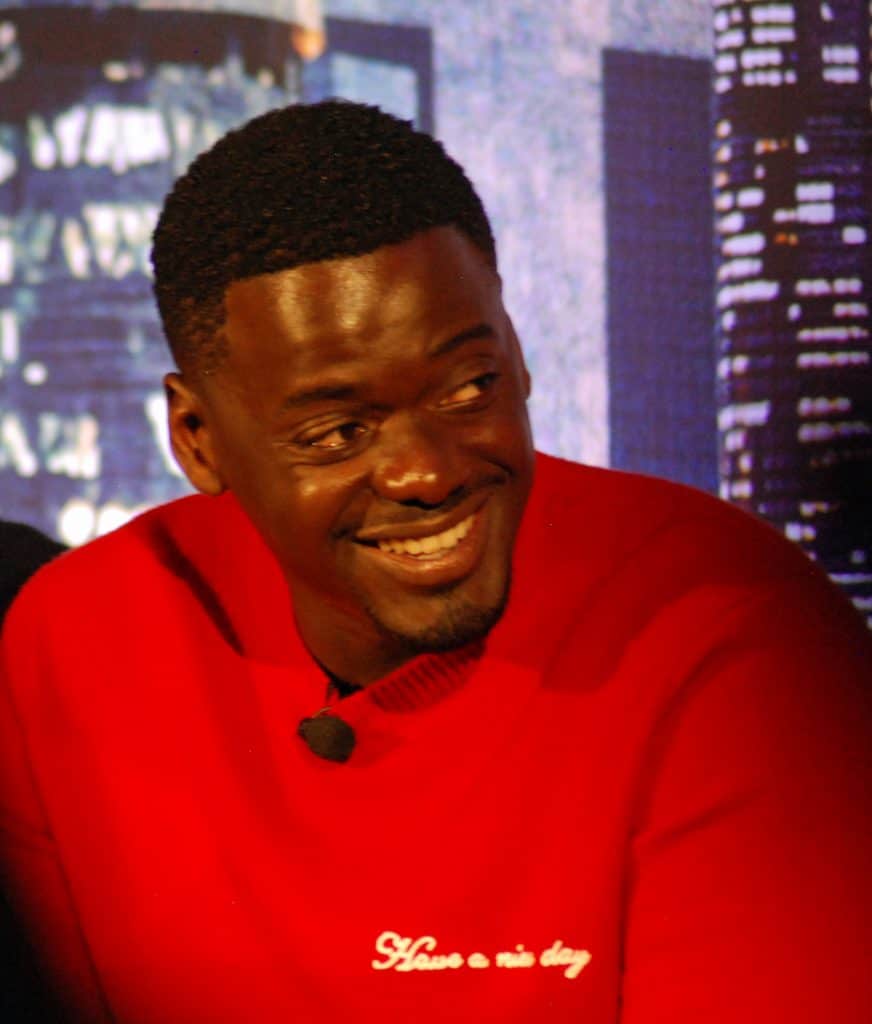 I can't end this post without talking at least a little about Daniel Kaluuya, from Black Mirror and Get Out. As W'Kabi, a friend of T'Challa who may not agree with him, he pointed out something important about the story line. Killmonger (Jordan) and T'Challa both have different agendas and viewpoints, but it doesn't make either of them wrong; rather, they are products of the environment, in short. With that in mind, it's a lot easier to feel for both 'sides' of the Black Panther story line and why W'Kabi's decisions weren't so black and white.
Black Panther is quite a movie that is much more than 'just another part of Marvel.' Go see it.