If you're considering trying CBD for stress, you're in good company. Being locked inside our homes this past seven months has done a number on everyone's stress level. Shopping is stressful, working from home is stressful, educating your kids (while working or not) is stressful. Even the most organized person is going to find COVID quarantine to be stress-inducing in one way or another, and you can do a lot worse than trying CBD products!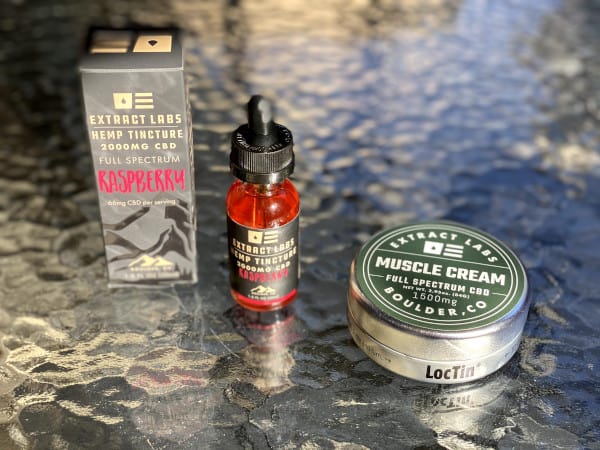 CBD products can get a bad rap. There's a lot of misunderstanding out there, as some people still think that CBD can get you 'high.' CBD, also known as cannabidiol, is one of about 120 cannabinoids in the hemp plant. CBD from hemp products doesn't have a psychoactive result, allowing you to get the health benefits without the 'high' feeling that THC causes. (There has to be enough THC in a CBD product for you to feel that, and most hemp products have an extremely low percentage in their ingredients.)
I've shared some help CBD products here on the blog before. There are a growing number of varieties out there, but not all of them are the same quality. Right now, I'm using various CBD products from Extract Labs. They are a veteran-owned company, extracting CBD from hemp grown in Colorado, using solely a CO2 extraction process that has zero heat degradation. (Their products have less than 0.3 THC.) Their products are made entirely in-house, allowing the Extract Labs team to ensure only the highest quality in all their products.

Extract Labs sent me some of their full spectrum 1500 mg muscle cream and full spectrum 2000 mg extra-strength raspberry-flavored tincture. I've been working out more frequently, doing HIIT workouts 3-5 days a week, with a couple of strength workouts thrown in to make sure I continue to tone and build muscle enough to keep my metabolism moving properly. I like it, but I wake up sore many days. I apply the muscle cream, massaged into sore spots, and I feel less pain.
A bonus of using the Extract Labs muscle cream is the scent! I smell good, and the ingredients are good for your skin, including shea butter, rosemary and beeswax. It also contains menthol and arnica, both known for helping overworked and tired muscles.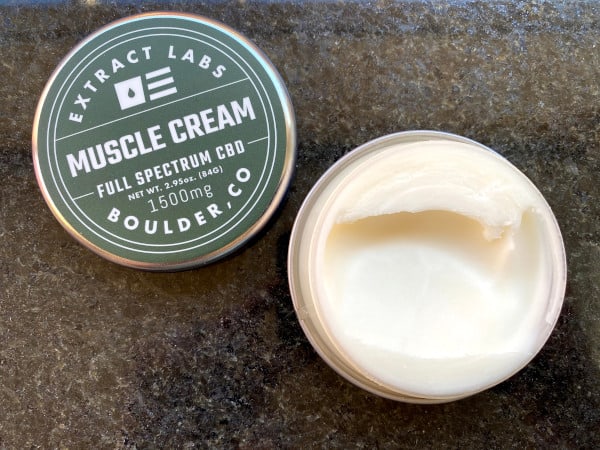 As far as tinctures, some people take them for pain, others for stress. I've used them for both. I have a facial nerve pain disorder and I get migraines, some which typical pain meds don't touch. I don't like taking opioids or other stronger prescriptions, so I've found that a dose of CBD tincture can take the edge off. It also helps when I'm running around all day, trying to get things handled, job searching, trying to get clients, still handling parenting things, and I feel the stress in my jaw. It's not a miracle drug, but it does enough to make a difference so I can continue on with my day, or at least sleep better.
CBD for stress can have less side-effects than prescription medications, but I'm not a doctor, so seek medical advice from your physician if you have questions or concerns about contraindications if you're on other medication.
For info straight from the source, visit Extract Lab's CBD 101 page. They explain it far better than I can, and you'll also find information on how to use each product. If you end up buying something — and I hope you do consider it — I'd be appreciative if you click my Extract Lab's affiliate link; I make a little money from each sale, so thank you in advance!