Every year around Thanksgiving, we start to think about the things in our lives for which we're thankful. Most of us have the same few things at the top of our list:
Family
Friends
A home
A job
Our health
Our pets
From there, it starts to differ for everyone depending on how that year of our life has treated us. This year, I'm adding my growing business, being able to purchase my dream car, my older son moving back in with us, my older daughter buying her first house, my son's success on the football team and my daughter's newfound career, new friends and a year full of fun activities. These lists may be easy to throw out when asked, but really thinking about them requires a little more effort. What happened to you this year that you're thankful for? Who helped you achieve it?
As we start planning our Thanksgiving travel and our dinner menus, we don't want to forget those who make it possible for us to enjoy the holiday. There are those who work in the stores that sell the butter you forgot to buy or those that work in the gas station so you can fill up your tank before you hit the road. Don't forget the airline staff that gets you safely home to Grandma or the kennel staff watching your precious pooch. In my eyes though, the most important are those who are out there risking their lives for us while we sit by the fireplace sipping the first egg nog of the season, those we don't think about until we dial 9-1-1.

Every year, my family is grateful for the firefighters and those who drop their Thanksgiving dinner in a flash to throw on heavy gear, jump into a vehicle and speed headlong into unsure territory. We've needed them a few times and words aren't enough to thank them. They go from being relaxed to being on the ball in seconds so they can get to a destination they know little about. They put themselves in harms way so we stay safe. Fires, accidents, explosions and other scary situations – to them it's a normal day, but to us, they are our heroes, not just on Thanksgiving but every day.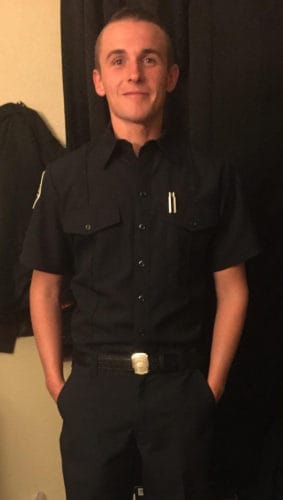 One of those heroes happens to be my son-in-law. Our Thanksgiving hero has been a paramedic for a few years and he is now a new fireman-in-training. This means that while we're at their new house enjoying a turkey, he'll be trying to get some sleep so he's ready to throw on his turnouts and put on that heavy helmet and mask. Carrying hoses in and out of burning buildings, climbing into mangled vehicles to help save an injured passenger or calming a parent whose child is sick — each day changes, so who knows what Thanksgiving day will bring. While a rescuer's family is at home worrying about them, they are putting aside their personal feelings and needs in order to be at their best for us, strangers who don't nearly appreciate their work enough.
Do you have a Thanksgiving Hero?
This holiday season, La Brea Bakery, the nation's top Artisan bread brand, is giving people the chance to say "Thank You" to their loved ones who have to work on Thanksgiving with a surprise gift – a Thanksgiving meal brought directly to their place of work. Through the Thanksgiving Heroes page, the company will be accepting nomination through November 20 for the Thanksgiving Hero in people's lives. On Thanksgiving Day, ten winners, selected from across the country, will be surprised and delighted with a Thanksgiving feast, courtesy of their family, friends and all of America who nominated.
To make a nomination, visit www.LaBreaBakery.com/thanksgiving-heroes by November 20. Your entry should include five words that describe your hero. Everyone who nominates gets a free loaf of bread and if your hero wins, you will receive a $500 gift card.
Submit your hero and then tell me about him or her, too! I'd love to add your hero to the people we're thankful for. Here is me and the husband with my Thanksgiving hero.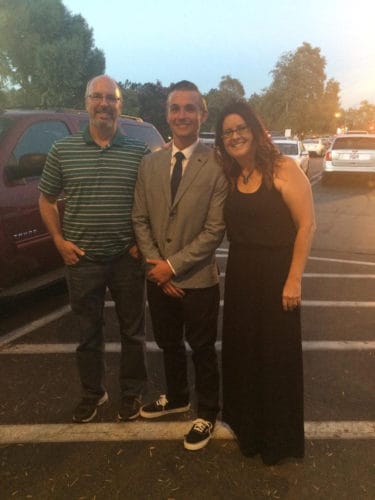 Happy Thanksgiving!