We are a holiday family, in case you didn't read back on the blog and see our festivities for Cinco de Mayo, National Margarita Day, Wine Day…hmmm, those all have something in common but I assure you that's not why! We celebrated National Tortilla Day too..if there's a holiday and we can have a themed dinner around it, we do it. Why not? Keep it fun! In keeping with that theme, that's how we celebrate Thanksgiving.
The theme is FUN! Now, honestly, Thanksgiving isn't a hugely important holiday for me. Yes, I know, that's horrible. It's a day to give thanks and I should focus on that, but I think it's better to be thankful year-round and after the year we've had, we are thankful <almost> every day for how far we've come and the path we're on. Thanksgiving was always a holiday, growing up, where I sat at the kids' table until I was in my 20s and didn't really enjoy it as I wasn't in the kitchen and had to clean a lot. Now that I'm an adult, it's mainly just a day for us to get together with our family and friends and eat. And say what we're thankful for, too, to throw some tradition in there.
I've talked to some people whose favorite holiday is Thanksgiving. The main reason? Pies. Seriously. The next reason? The Macy's Thanksgiving Day parade! Now that I can get behind, but I'm the only one here that enjoys the parade, so I'll be watching on the TV in the kitchen while I'm prepping food and the big screen will have the game(s) on. That's okay, that's why I bought a house we could set up this way! Priorities!
For some, Thanksgiving is a very serious holiday. Dressing up, fancy foods, bringing out the good china. For others, it's a potluck in the backyard. Whatever your plans are, I hope they come together for you just as you envisioned! Ours haven't always, so I try every year to not raise expectations too high..then you can just relax and enjoy it no matter if the turkey is dry or the wine runs out before you get any. (Both would be bad and neither has ever happened at my dinners..now that's something to be thankful for!)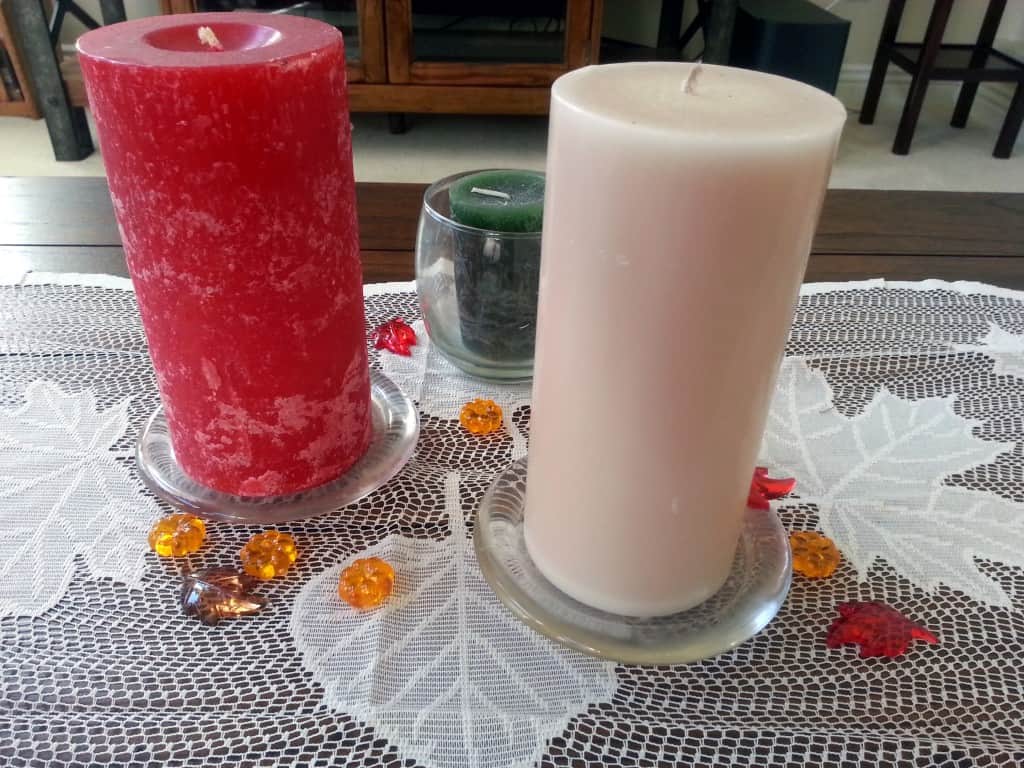 On our day, we get up when we wake up…no rushing around to meet a schedule.  That's part of what makes the day special! We brine our turkey, which means it starts the process overnight. We avoid early alarms by having a later dinner, which works for us in the long run by making it possible for guests to visit others' homes earlier in the day, and we can have some good family time on a day where no one has to go to work. (But, this year, we have a retail business employee in the fam, so we'll see if she has to work that day. While it stinks if she has to leave, our firefighters, soldiers and police work every holiday so the rest of us can take one for the team too!)
The turkey's settled in the oven in plenty of time for a 4pm-5pm serving schedule, but even that's given a lot of latitude. Not done yet? That's okay. Done early? That's okay, too. We'll work with it. Munchies are laid out plenty of time ahead, and most importantly: we don't talk about diets on Thanksgiving! I eat healthy 360 other days a year, I am not worrying about it on a day celebrating an abundance of food. We loosen up, within reason, of course, and try the different dishes and flavors we won't see until next year.
Speaking of loosening up, we aren't formal in the slightest. I will use nice servingware, but no pretense at my house as you'll see paper plates probably out for the desserts and maybe even some plastic chairs at the kids' table. Yep, we have one of those, because kids enjoy talking to other kids and it gives them a break from US. (What kid wants to hear about the adult topics that come up on Thanksgiving?) The kids' table is close enough though to interact yet gives them the space they need to be goofy and enjoy each other. As long as there's no throwing of food or nasty words, it's all good on Thanksgiving. (And we've never had a problem with either of those things, so our approach must work!)
Kids are only kids for so long, so we don't hound them on special days — or I'd have to hound the adults who have bad behavior, monopolize conversation, try to use their cellphone at the table or drink too much…and we all have had at least one of those holiday dinners, am I right?
What Thanksgiving traditions do you have? Pumpkin pie made by one certain person? World's best chips-and-dip during the game? Cocktail weinies in the crockpot while everyone plays some football in the yard? (Hiding vodka in a water bottle? Not saying I ever did that…)
FWIW, we don't have a yard big enough for a football game but we have a cul-de-sac that's going to be full of children playing that day. To me, that's the essence of the day..freedom and fun and just living it up. I still want to come up with new traditions this year, something that involves everyone from child to adult…and I want to add a few new recipes to the repertoire. I'm thinking of adding a cupcake design party for the kids..for them to eat after dinner, of course. 😉
Whatever your holiday plans are, plan to ENJOY them!