This is the first in a series of blog posts I'm going to entitle Blogger's Day Out!
For a bit of a background, bloggers often get invited to attend events designed to give a tour of the facilities, try the services or food and then share it with our readers, much like press. Sometimes events are tastings, some result in us getting to try a service (such as a massage, a facial, an eyebrow treatment) and some are a mix, but all are a good time.  We get to eat, learn, and try something new with fun people. Tough work, right?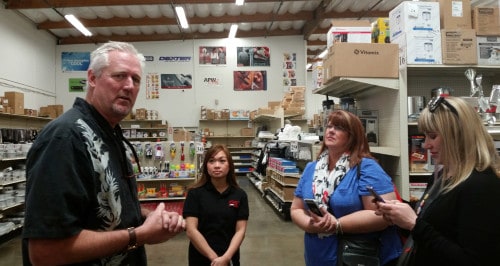 It's been a few weeks now, as I'm a little behind, but I was invited to attend an Inland Empire Food Blogger event out here in Corona and Riverside, California. It started with a tour of Chef's Toys (in Corona) and ended with a tour of and lunch at Wick's Brewing in Riverside. What a cool day for a foodie, right? Food gear, food friends, beer and more food. Tough gig, I know.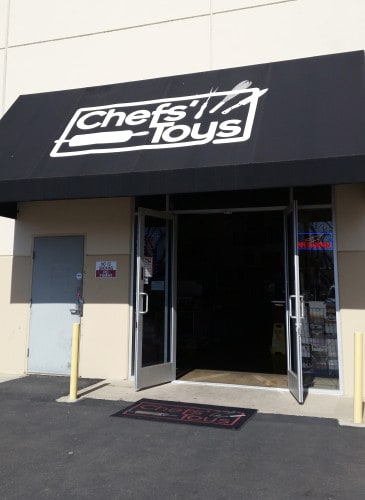 Chef's Toys is a restaurant equipment store with six locations in Southern California. It's like a Lowe's diy version of Heaven, but for foodies. As we took the tour — through the extensive knives section, the bakeware, the small kitchen appliances, the cutting boards, sous vide gear, disposable carriers, pans and too many other sections to mention — I was making a mental list of all the things I wanted to go back and buy. I ended up first in the miniature section, buying a slew of small serving bowls and tasting cups, both as photo props and servingware for our parties and dinners. I could have bought so much more, but I started small, like, with only two bags.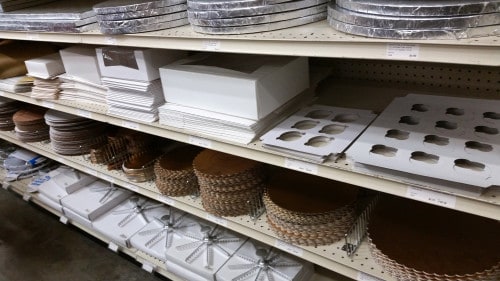 So many things I could buy for cupcake and cake decorating!
If you're looking for quality kitchen equipment — of pretty much every nature — check out Chef's Toys. High-end big appliances down to frosting tips, you'll find it all. Run by a staff of people well-versed in what restaurants need and foodies love, inventory is plentiful and they have big carts you can push around in the event a regular basket won't do. (I was so tempted.) Even if you're not a foodie, keep Chef's Toys in mind when you're looking for a unique birthday or Christmas gift. The cutting boards in the shape of California, the plethora of pans and even a one of a kind food sculpting kit all guarantee you're going to be able to find something even the biggest foodie doesn't already have.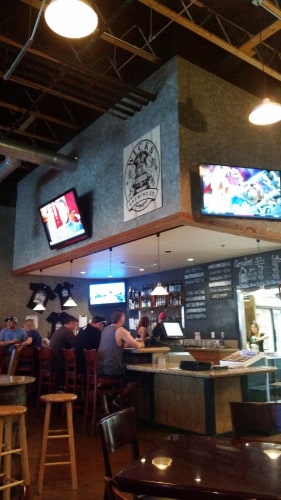 After getting a tour of the Corona store (near the 91 and 15 freeways), we headed over in a caravan to Wicks Brewing Co. in Riverside. It wasn't more than a 10 minute drive, even on a Saturday morning when the freeway was under major construction, and we were able to take streets so we didn't have to deal with that Carmageddon mess. How I'd never heard of Wick's before was beyond me! We love to try new craft beers and visit local restaurants with unique menus, and this brewery definitely would make the list.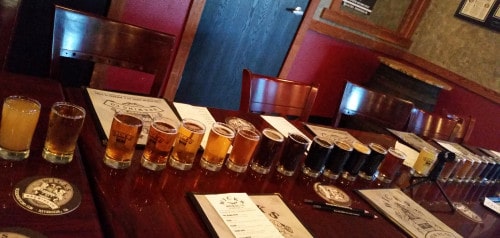 When we got there, there was a large table set aside for us, which is a good thing, because it was fairly crowded. Don't be put off by the name, as it's certainly a place a family could visit as there was even a birthday party going on when we got there. We toured the brewery, which included this gorgeous copper tank with beautiful engraving. Fully-functional, it had a story behind it and was quite a coup for the owners. Having a combination brewery and restaurant was a first in the area, so they had a few hurdles to overcome in getting the entire operation of the ground, but they succeeded with gusto.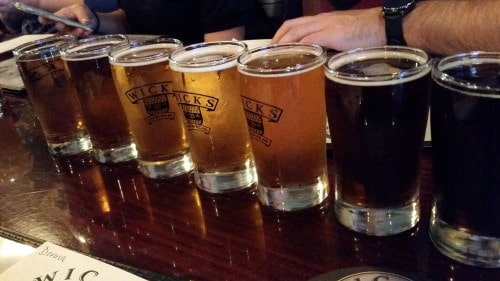 The beers were amazing, ranging from a very pale ale to a strong, high concentration with bold flavors. If you're even more into trying new things, you can make your own beer there on-site! Go a step further and take a tour. They have entertainment some days as well as good prices, big screen TVs if you want to keep an eye on the game while having a quick one and their food is locally-sourced, non-GMO and handcrafted, with some ingredients coming from as far away as Europe. (The charcuterie tray was amazing! We did a little hand-slapping, it was that good.)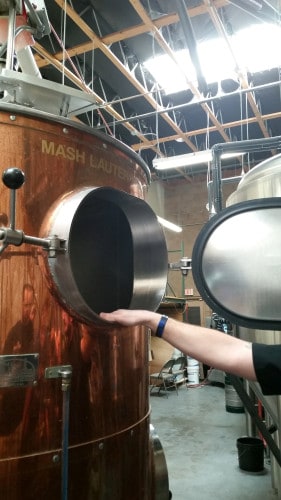 My first Blogger's Day Out was a success. (That's not plural, so no punctuation worries there, I had a day out!) I love it when events are local here to the Inland Empire, and while I frequently drive into adjoining counties, it's really nice when I can showcase businesses closer to home. I love living out here and want others to see all that we have to offer. Isn't that what community is all about?