I am a member of the Everywhere Society and Everywhere has provided me with compensation for this post about Clinton Kelly and Macy's. However, all thoughts and opinions expressed herein are my own.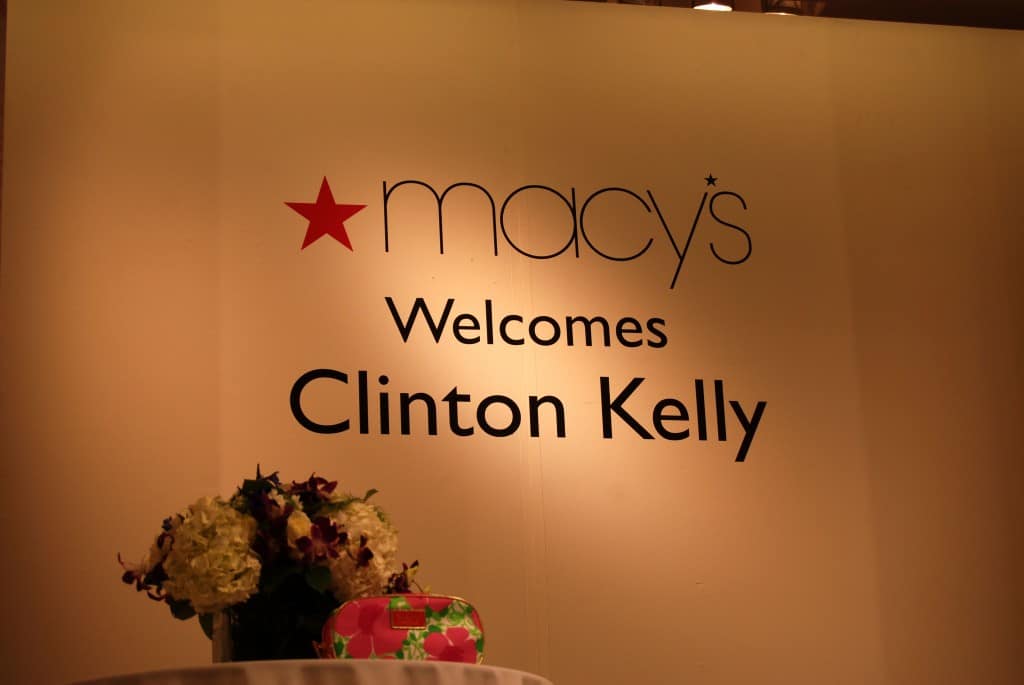 Fashion – it's not my strong suit. I'm not one of those women who can run into her closet, grab a few pieces and come out minutes later, looking like a million bucks. For me, it takes work. I read. I watch tv. When I'm out and about, I'm looking around to see what others are wearing. I take all that knowledge with me to the store and still, I stand there, trying not to look either completely panicked or run willy-nilly from rack to rack, grabbing pieces without thinking twice if they work for me or even match each other. In other words, I need help, the type of help Clinton Kelly was offering at Macy's in Victoria Gardens in Rancho Cucamonga last Saturday.
If you shop at Macy's, you've seen their amazing collection of women's fashion, and as the national spokesman for Macy's Women's Fashion, Clinton offers up his fashion advice and style tips at events throughout the country. (You've probably also seen him on the show "What Not to Wear," too!) He is also a co-host on The Chew, which I of course am even a bigger fan of now!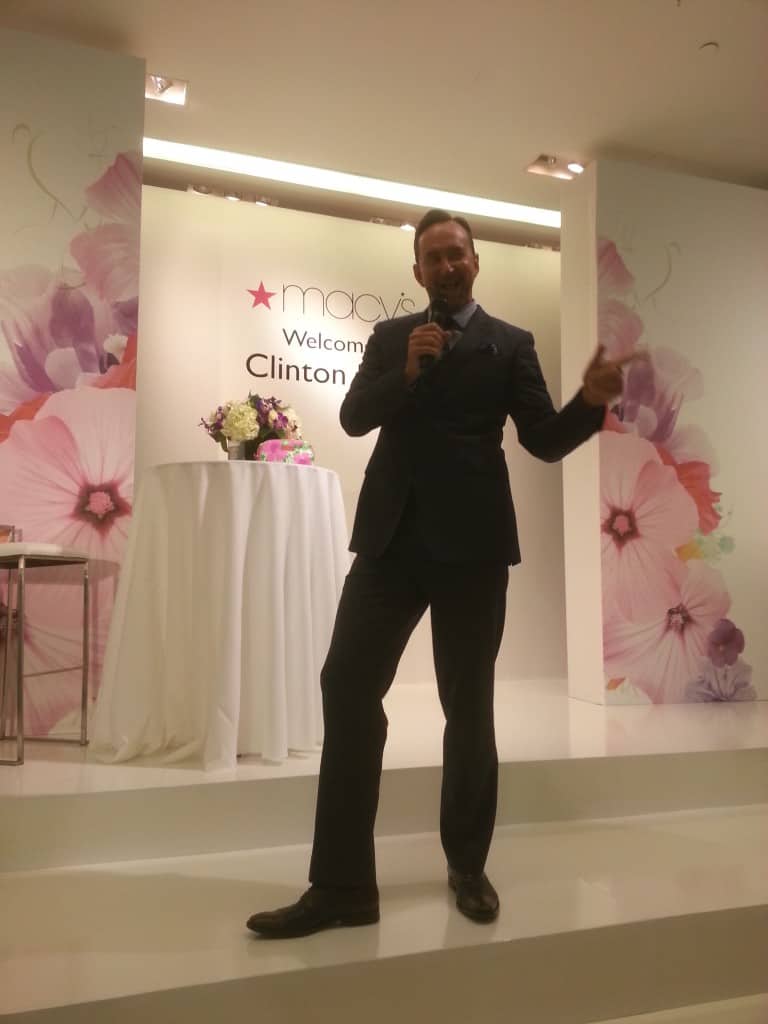 Sitting in the front row, I was soaking up his tips like a sponge, gladly making notes for each outfit and putting it to memory. What perfect timing! I have a lot of events coming up over the next few months, and I'm the mother of the bride next year, so learning evergreen ways to look good is important.
Clinton Kelly and Macy's fashion show was a blast. Over 400 had RSVP'd and the place was full!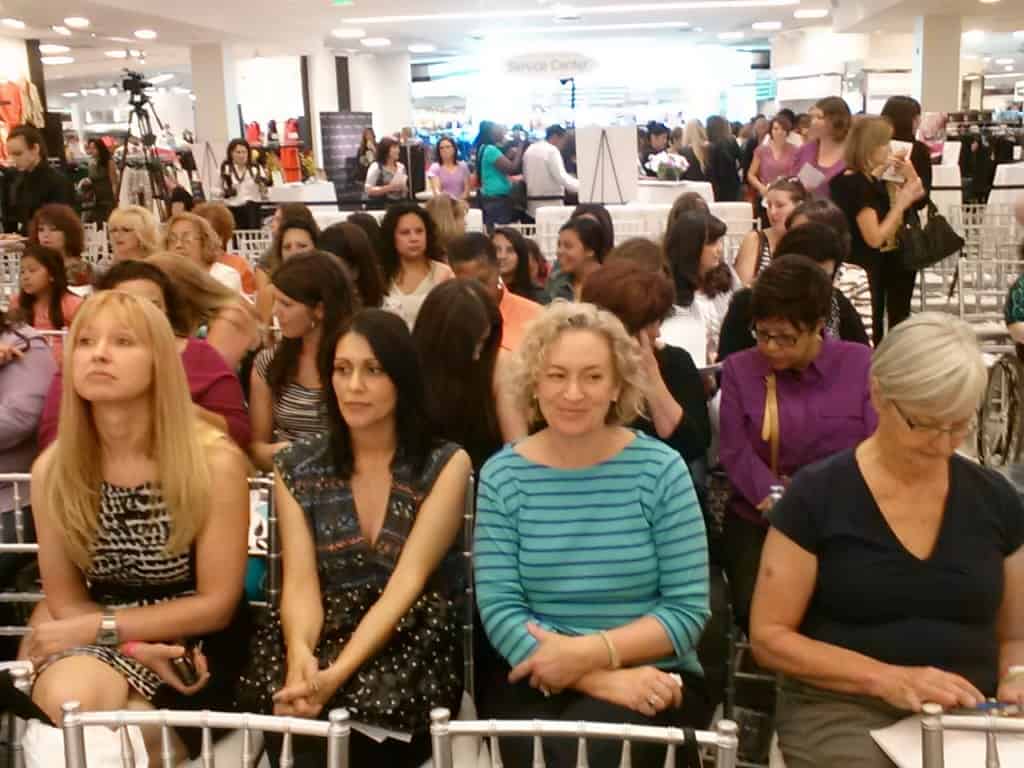 He highlighted five trends and personalized them for three major categories: millennial, curvy and mature. As a mom of four who is still in single-digit sizes but definitely not a size 3 anymore, I found myself loving all three trends but being able to most identify with the mature category. It's refreshing to know I can still rock a trend and having the moxy to know how to do it without looking like I'm trying to relive my college years!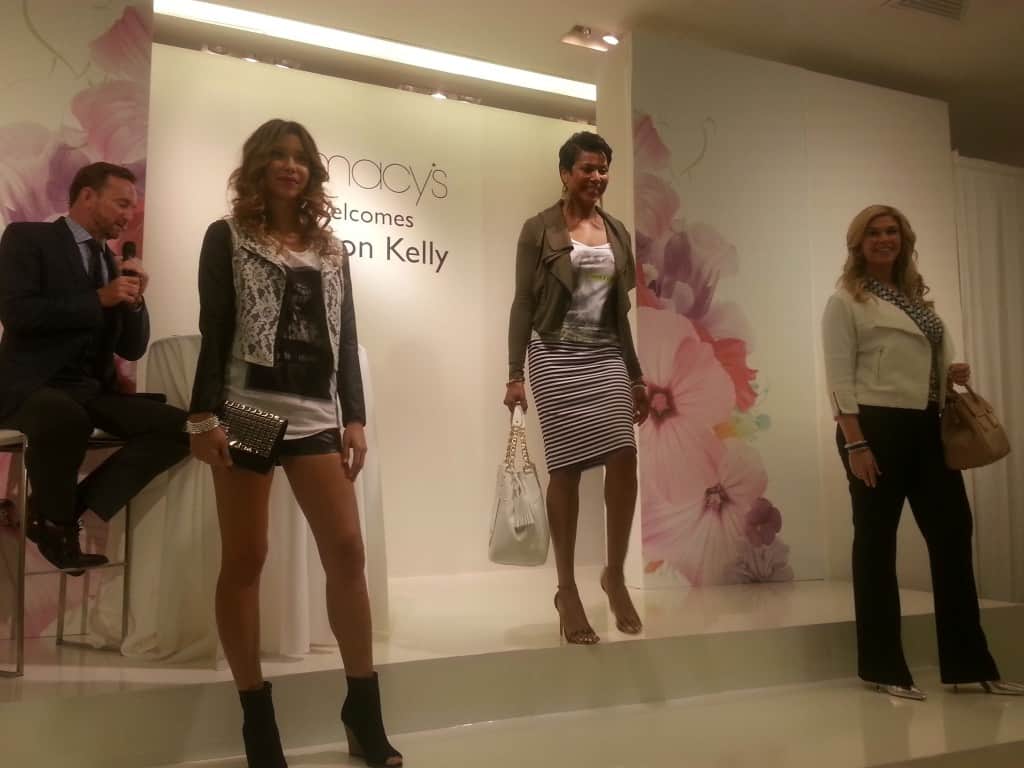 Love the moto-jacket!
Each outfit he put together was gorgeous and unique, from the color choices and patterns and fabrics down to the clutch and shoes. (And the shoes, I could have happily taken any of them, as most were Jessica Simpson's line, also available at Macy's. Her line has just the right amount of edge, I love them all.)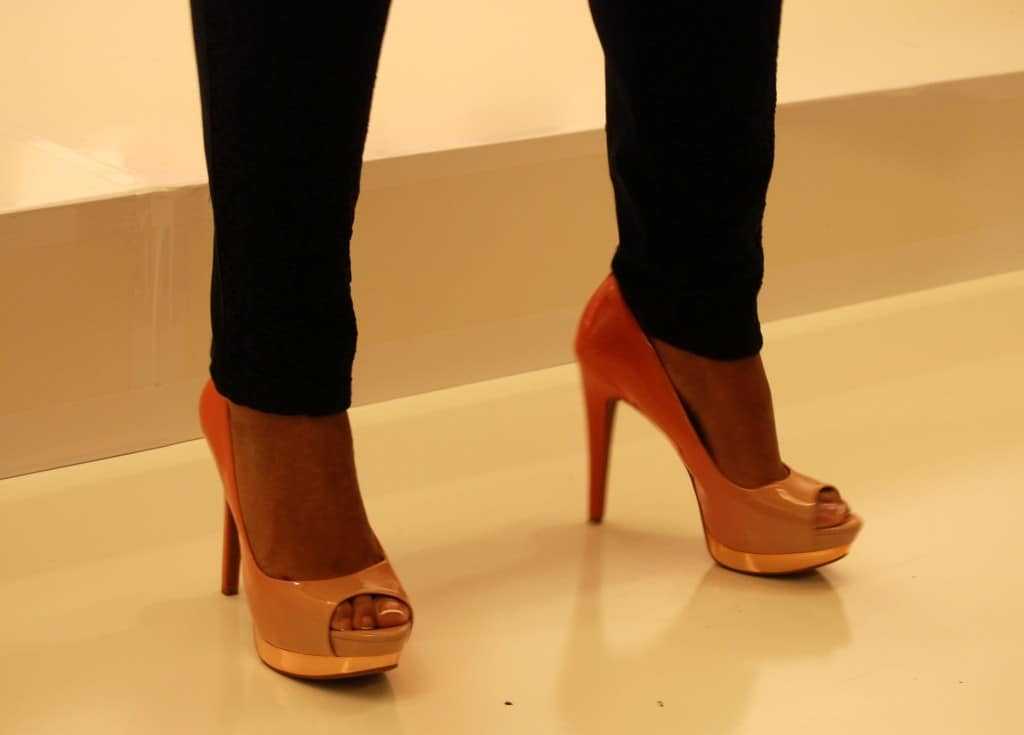 Must.Buy.These.Jessica.Simpson.Shoes
Clinton also shared a lot of things that are good for all women to know, regardless of what style or trend we're wearing. Most importantly, he mentioned many times that it's important to be yourself. (He also said "Leggings are not pants." I concur!) I've always known I should get a bra fitting done by a professional, but it really made me want to set it up right away once he said that 99% of women who haven't been properly fitted are wearing the wrong size. If a bra fits properly, there is no spillage or running over and there's "no room for hopes and dreams" either. Perfect! Breasts should also sit halfway between the elbow and shoulder blade. (With that comment, at least half the heads tilted downwards to look at our own chests, to which Clinton reminded us that we can't really tell from that viewpoint. Love his humor and wit!)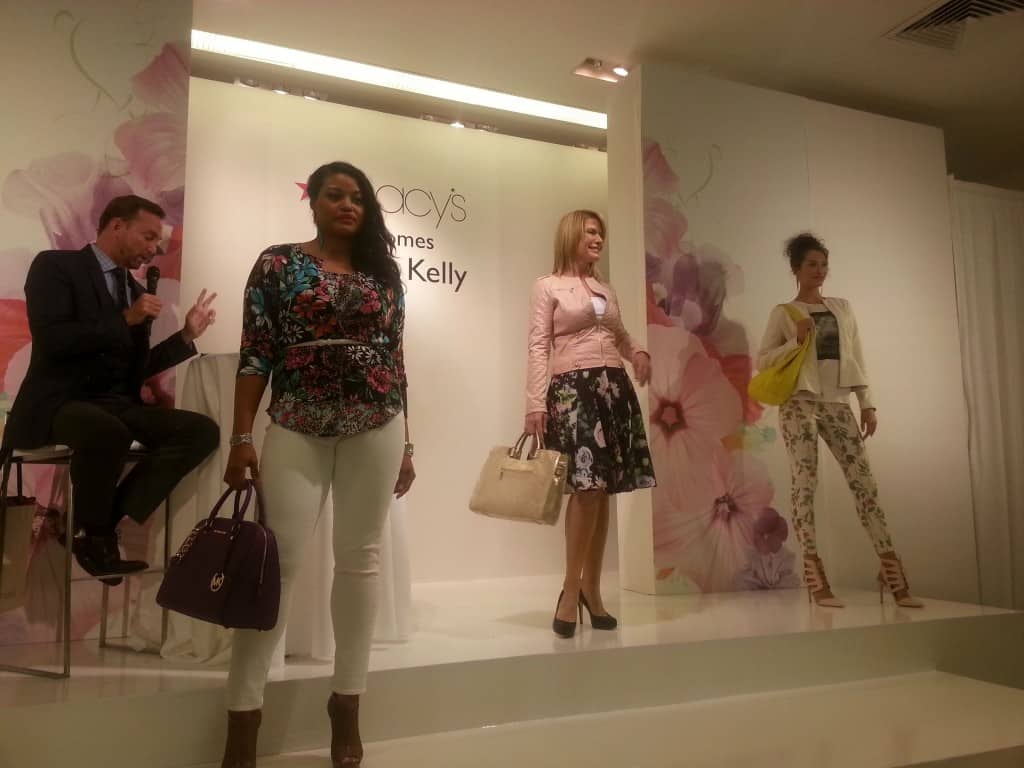 See how anyone can inject floral into an outfit?

Other timeless tips were to dress appropriately for your age but be yourself. Classy is good. If you get stuck in an era, even with just a hair style, it dates you. Your hair should reflect a trend, and if you want to look taller, lengthen your look with a long neck (not a turtleneck), appearance of long legs and your waistline raised just a little above where it really is. This is great for the "petite flowers" out there. And one of the most important, memorable things he said, something every single woman out there needs to hear? Never dress for a man; it won't make you happy.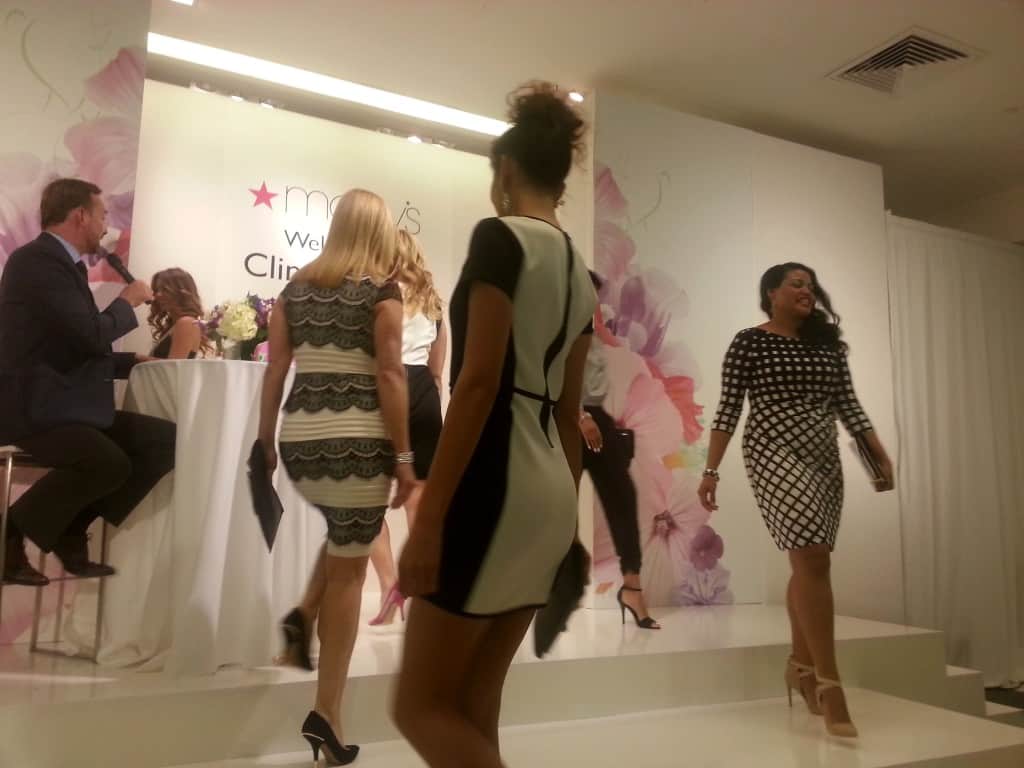 Black and white dresses. Beautiful.
That bears repeating, don't you think? Never dress for a man; it won't make you happy.
Wear what you want.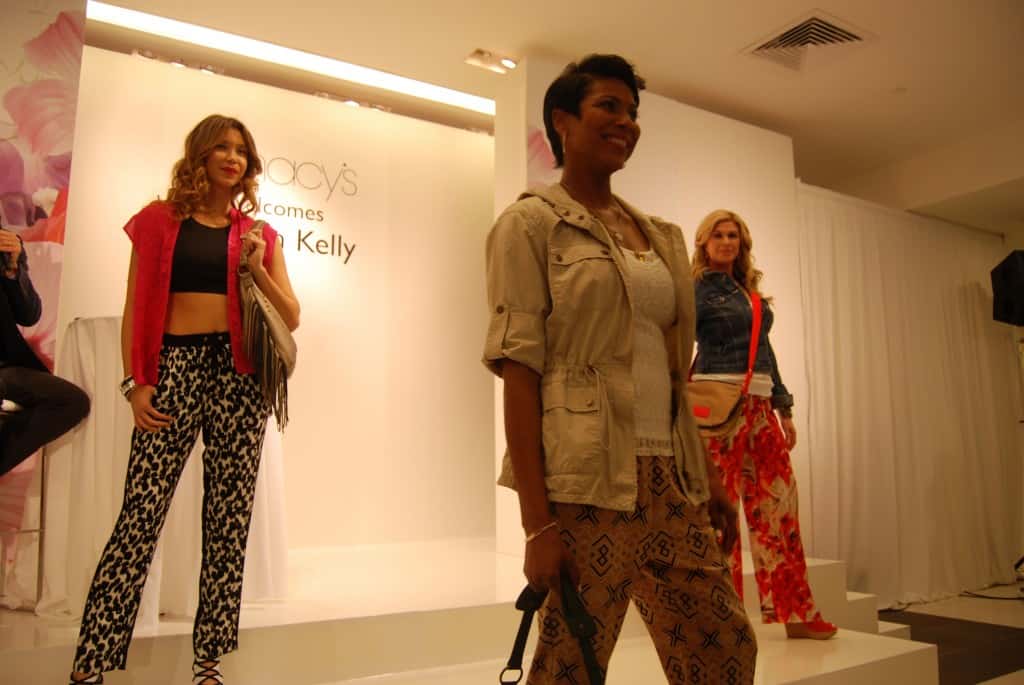 Love the free flowing fuller pant and bold patterns!
Clinton, thank you for giving me the heads-up on upcoming trends. I am in love with the lace look and I really want a jersey jacket, though I still admit to being a little hesitant about horizontal stripes. I'm one of those broad-shouldered women who have to dress down the top half and stripes, cute as they are, scare me. I think I'm going to need to go pick up one of those adorable moto-jackets and those pink/beige heels. And that wrap-around dress, love it!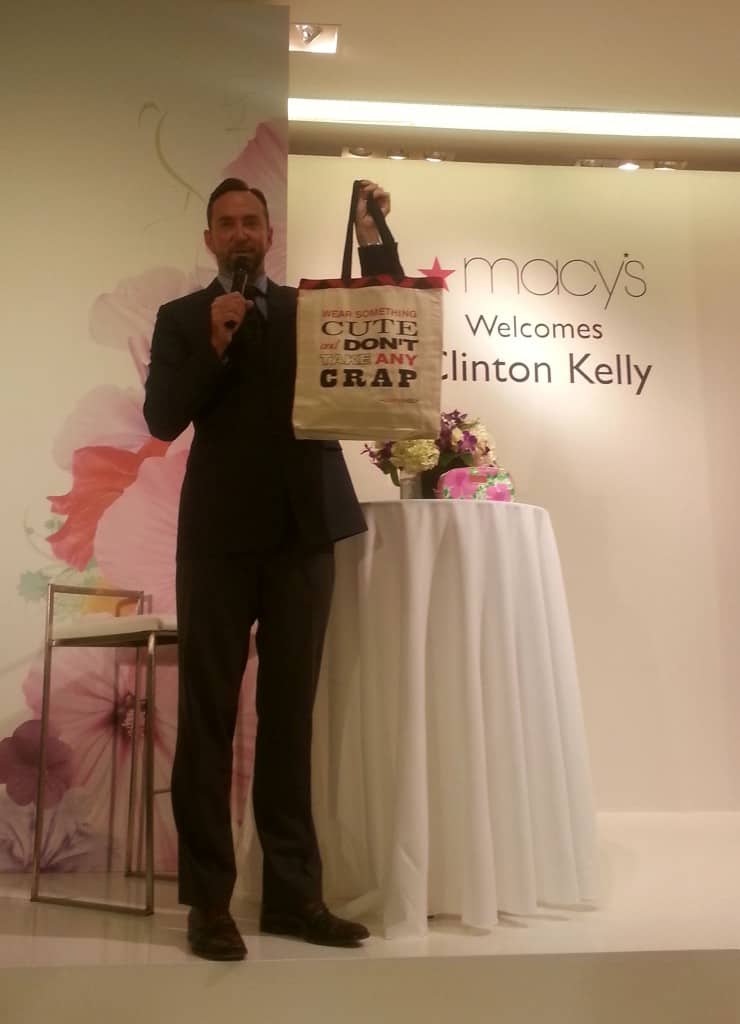 "Wear something cute and don't take any crap!" Best tote ever!
Macy's, you rocked the event and treated us all like queens, from the fluted-champagne glasses to the fancy appetizers to getting to listen to Clinton's humor and knowledge to the tote. I can honestly say Clinton is one of the most genuine people I've ever met and I hope to get to see him again! (And next time, I will be sure my arm is not flailing around my hip during picture time like someone who can't stand still. He's SO tall, all I could think of was "how do I look good in this picture when I'm starstruck, short and not photogenic?")
I'm going to be putting my newfound info to good use very soon as I restock the closet with some select pieces from Macy's, based on Clinton's recommendations. Can't wait to come and shop, Macy's!