Last year, I bought my dream car, a Dodge Challenger SRT 392. It's beautiful and every day that I get to drive it is a good day. In fact, don't tell anyone but when I even just walk into my garage to get something out of the refrigerator, boom, there she is. Beast…..
With as much as these babies cost, and since I want to keep it long after I make that last payment, I strive to take care of it. For me, this means keeping it in the garage out of the sun if I'm not driving it. I use quality gas. I keep it clean and if there's an issue, it gets dealer care right away. We stay on top of oil changes and other routine maintenance. It also means I park two miles away from the entrance to anywhere I go so my car is alone in the lot and not dinged or hit by a bad driver or an errant door flung too far. (Ask my kids, they'll all tell you that sometimes, we may as well just walk from home as it's not much further than where I park.) I work to keep my car summer ready, as well as our other vehicles.
Our other car is a Dodge Charger that's older and has more miles on it, so while not everything is necessarily dealer-repaired, we still want to be sure that we're using only quality, reliable products on all facets of car care. When it comes to cleaning our vehicles, protecting them or keeping them safe, there are some products that will always stay on the list.
I became a car girl when we bought my Charger, and that only got better when I got the Challenger. Having a dream car that is speedy, sporty and plain gorgeous, it's easy to write about, so when 3M and Meguiar's offered to send me the below products in exchange for telling you about them, it was a quick and easy affirmative. Cool car products to test on the beast and then tell you about — why not?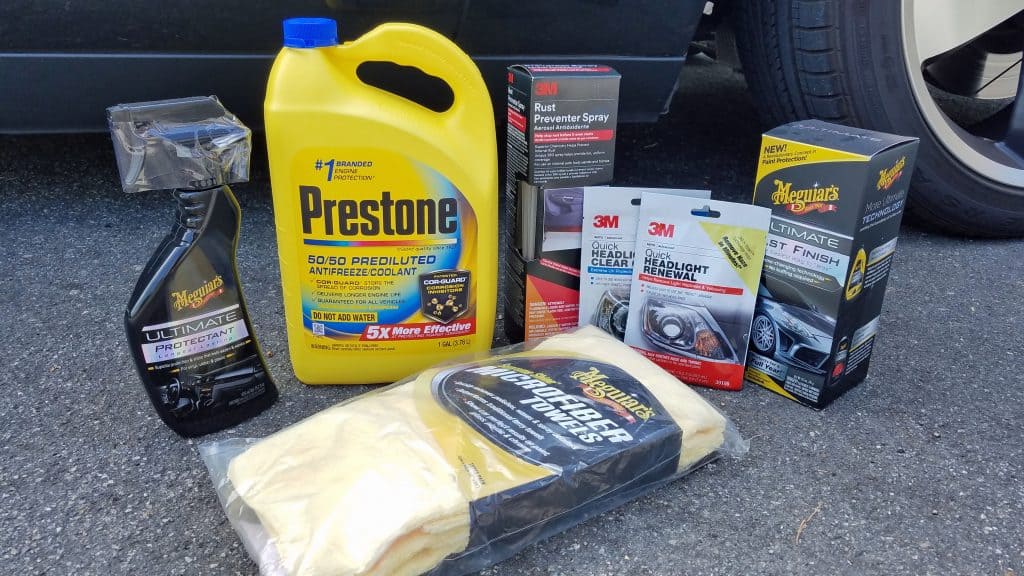 All of the above products play a part in keeping my car summer ready. Here in California, temps are frequently 100+ degrees this time of year and cars often sit in the hot sun, baking while we shop, work or attend an event. Prestone is the #1 branded engine protection and it comes with Cor-Guard corrosion inhibitors, which is five times more efficient in protection against corrosion than the next leading competitor. When you spend a lot of money on your vehicle, or it's paid off and you want to enjoy a payment-free lifestyle for as long as possible, having a reliable coolant is a priority for the life of your car.
Here in SoCal, rust isn't my biggest concern, but we travel a lot. If we head to an area of high humidity, road salt or other damaging elements, the 3M Rust Preventer Spray, which gets into small crevices and holes with its easy applicator wand, will protect it from the inside out from oxidation damage or rust. I love my car too much to let an extended stay in the mountains or back to the southern humidity hurt it at all.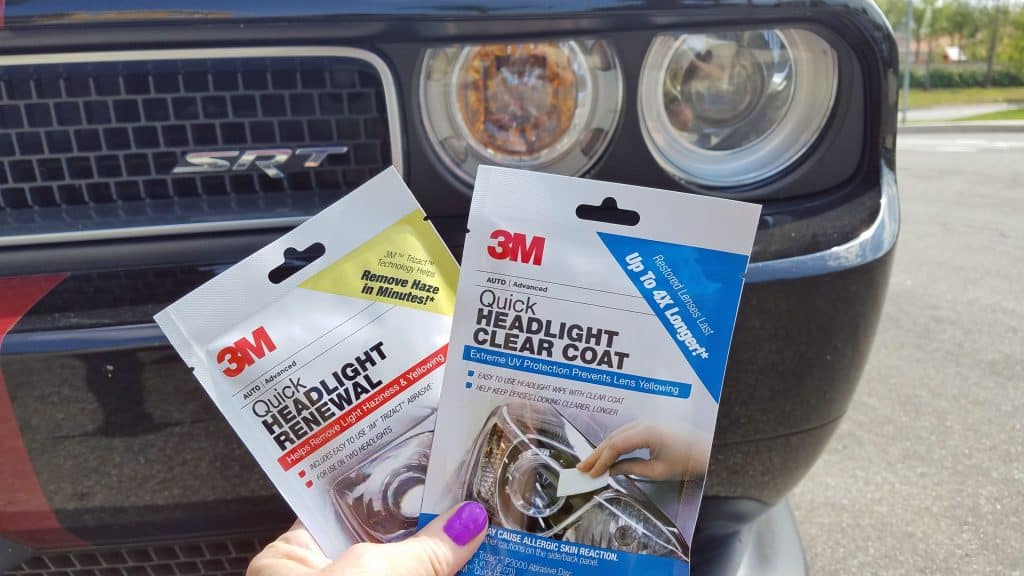 A lot of times we take our cars for granted. We get in them, turn them on, crank up the stereo and hit the road. We don't think about the little things, but when we're driving at night, we expect our headlights to be clear and bright so we're safe. The process is simple. Gently wash your headlights with soap and water, then follow the directions on the 3M Quick Headlight Clear Coat package. It will keep your headlight lenses clearer, longer, while preventing them from yelling. Next up is 3M Quick Headlight Renewal, a non-abrasive product to prevent haze on your headlights.  Each takes just a few moments to apply and they're minutes well-spent. Use them together and your headlights will be the last thing you worry about when you're driving at night.
If you're like me, you like to keep your car shiny and waxed in a way that encourages water beads to gently disappear without leaving spots on your car. Meguiar's Fast Finish allows for this in a way that's easy enough for anyone to do. Spray the product on your car and wipe. The micro-fiber towels do the trick and in minutes, your car is glossy and looks like it was just freshly waxed.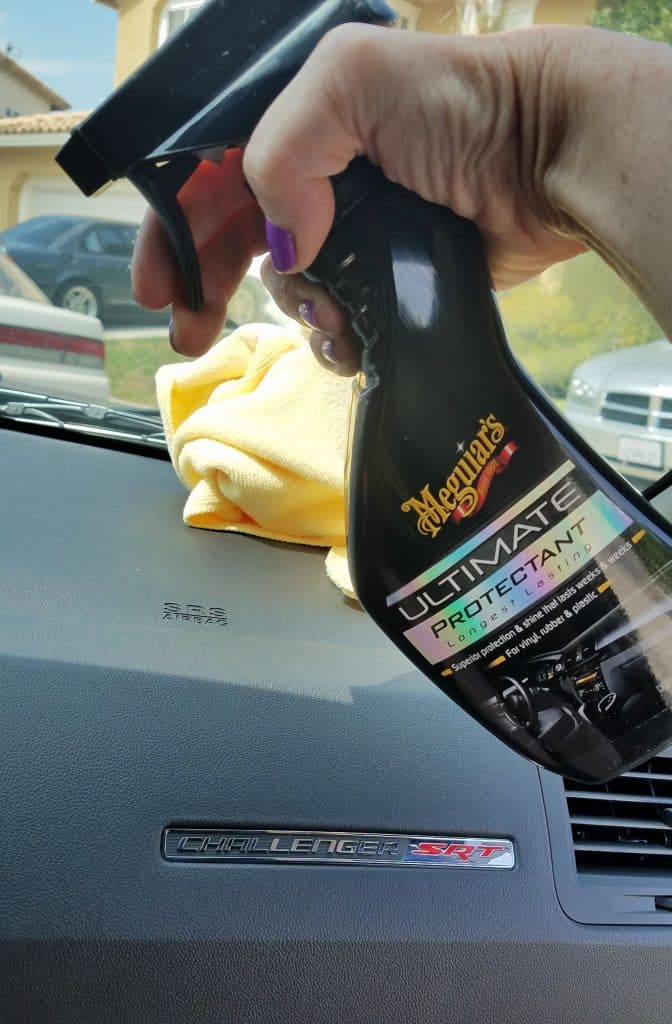 If your car sits outside for any length of time, using a protectant can protect your dash and deter fading and/or cracking. Keeping it clean and dust-free is also important, as dust in vehicles can lead to allergies and you want to keep your air conditioning vents cleaned off. Meguiar's Ultimate Protectant is a good go-to product. It not only helps clean and protect your interior surfaces, but it can be used on exterior molding, tires, and trim. Its UV clear coat technology is reliable, easy-to-use and affordable, so if your car sits outside in this heat, even if you're just at the mall, it's a great product to keep on hand. We keep our cars clean and shiny on the outside, so why not in the inside?
I want to keep my car summer ready most of the year-round here, as it's still pretty sunny nine months of the year. Knowing I have products I can use that won't break the bank makes it much easier to stay on top of car care every day. Take a peek at 3M Prestone or Meguiar's line of car products and keep your investment at a top-notch level of clean and safe!
Now it's time to go take the beast for a ride. Drive safe out there!