When we got married 25 years ago, I chose to walk down the aisle to the music of one of my son's favorite movies, Disney's Aladdin, long before I ever knew I'd get to attend a future Aladdin cast interview. I stepped onto the white carpet that rolled upwards towards the alter, feeling every bit as much of a princess as Jasmine, walking in time to A Whole New World. The lyrics were so fitting and the music as unique as the rest of our wedding. We're still happily married, so I think we did it right.
At the time, we were listening to the movie's soundtrack on repeat. That CD served us well, and we still have it in a box somewhere, alongside my son's very raggedy plush Genie, missing the arm that he'd use to drag it around the house, everywhere he went. (The arm is in the box, too, because I couldn't reattach it anymore.) "Never Had a Friend Like Me" was one of the few songs my son would sing, and the opportunity to hear it again was the first thing I thought about when I heard Disney was remaking the original animated movie.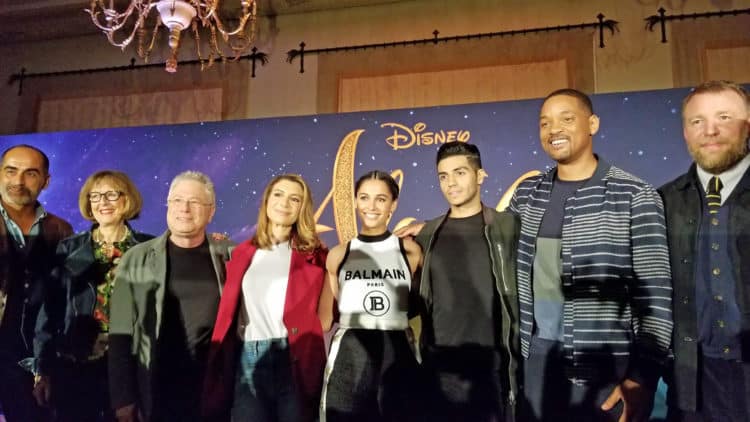 Over the weekend, I attended the Aladdin cast interview out in Beverly Hills. The talent available on stage was:
Will Smith ("Genie")
Mena Massoud ("Aladdin")
Naomi Scott ("Jasmine")
Nasim Pedrad ("Dalia")
Navid Negahban ("Sultan")
Director Guy Ritchie
Composer Alan Menken
Production Designer Gemma Jackson
I'd interviewed Navid before for 12 Strong, in early 2018, and I was so glad to see he was a last-minute addition to the interview list. His role as Sultan is such an important one, and as with the rest of the roles, the casting was was perfect. To have such a culturally diverse cast made it even more enjoyable, and they, as all Disney movie cast interviews, were a lot of fun.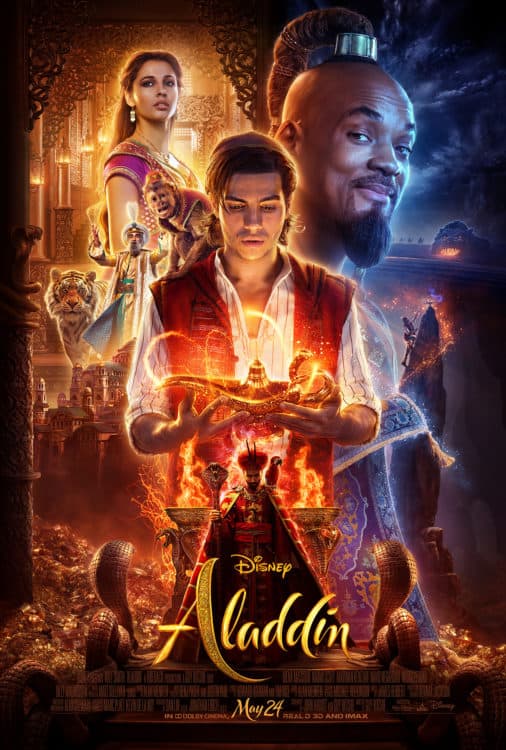 Our interview started with an almost ten-minute performance by award-winning composer, Alan Menken. He sat down at this beautiful grand piano and played a medley of some of the most popular Disney movie songs. Give it a listen and tell me how many of them you still remember every single word to!
I may have tricked you, because one of the songs in that video is a new one from the movie. "Speechless" is a song that is new for this updated version of the movie, and as Alan Menken and Guy Ritchie shared, it is designed to not only fit today's political and cultural climate of women speaking up, but it also fixed the only 'problem' some see with the original Aladdin: a somewhat passive princess Jasmine. This song alone symbolizes Jasmine's force and strength in a way that will have you wanting to listen to it again and again.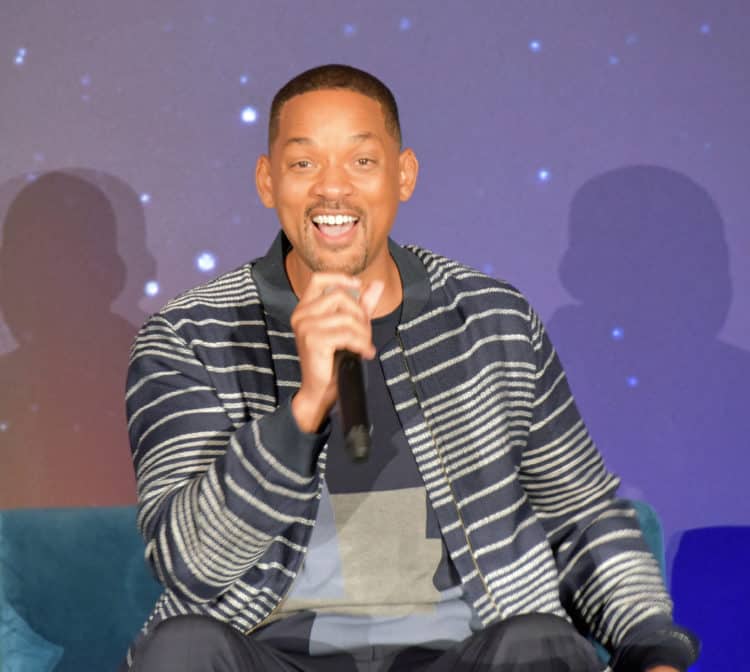 Will Smith started off early in the interview addressing the elephant in the room: him taking on a roll that Robin Williams crafted back in 1992. There are a lot of rumblings about how the assumption is that Will Smith won't be able to do the role justice. Will says he knew that, so he had big shoes to fill, yet his approach was not to redo Robin's version, but to make it his own as he knew he couldn't go above and beyond what Robin did. His version of Genie is one of respect yet fun, and I promise, you need to give it a chance. I was a hard sell on whether or not it would be enough, and I assure you, he nails it. "Never Had a Friend Like Me" is just a prelude to the rest of this movie that I can honestly say is my favorite live-action remake yet.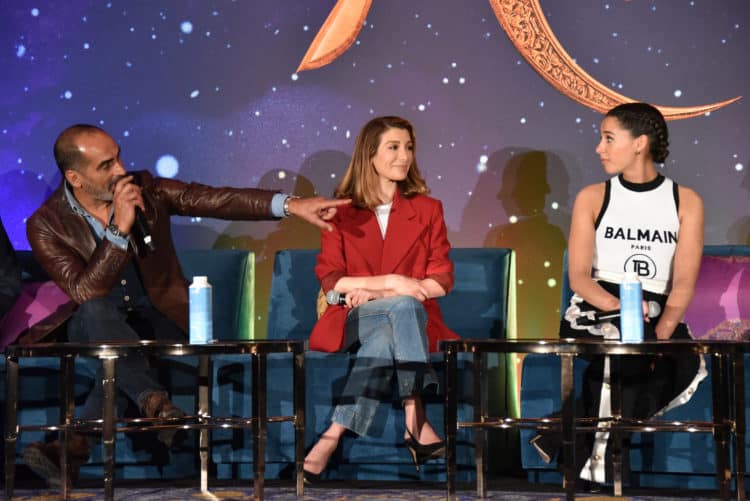 The above touching moment — Navid was praising Naomi on being a beautiful and kind human being. There was a time during filming that some issues were occurring between scenes and it was getting loud. Naomi didn't recall the situation immediately, but Navid explained how she stood up, got everyone's attention to diffuse the situation, and reminded everyone they could all be a little nicer to each other. It not only endeared Naomi to us all, but proved what I already knew about Navid. Such a kind man himself.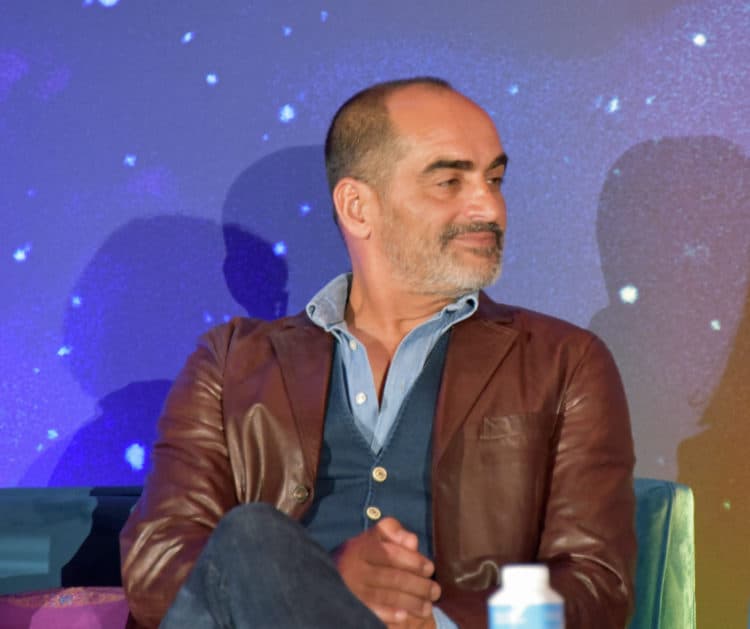 No Disney musical-ish is complete without some dancing, and Aladdin is no exception. Not only is there a scene mid-movie, where Prince Ali does his best to impress the skeptical Princess Jasmine, but stay put until the end as you'll get a special treat. The choreographer on this movie went above and beyond to fill all your musical needs while having fun with the crew. Apparently Naomi Scott isn't just a very talented singer, as you'll see, but she's pretty quick at picking up steps.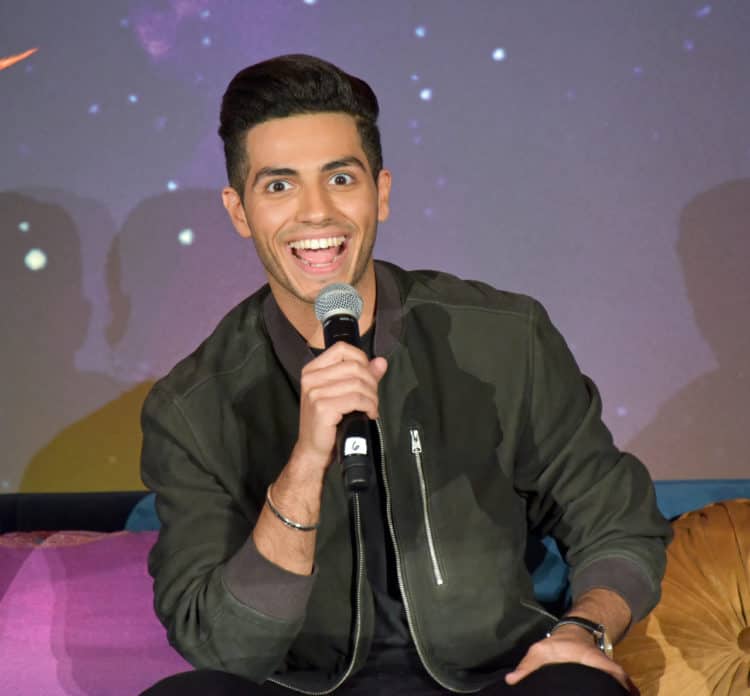 Mena is very humble with his talents, and he credits the marionette strings at helping him look good, but I'm pretty sure he does that all on his own.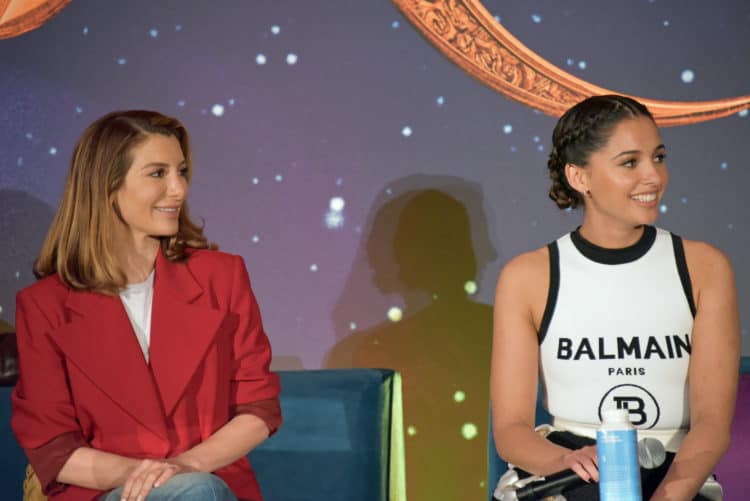 Speaking of talented, Nasim is a humorous yet wise handmaid to the princess. She apparently did quite a bit of ad libbing, probably perfected on her several years as a comedian/writer on Saturday Night Live, but her wit made it to the big screen more than once. I want to know if her "And I want children" line was ad libbed. Her timing is perfect and she is absolutely beautiful.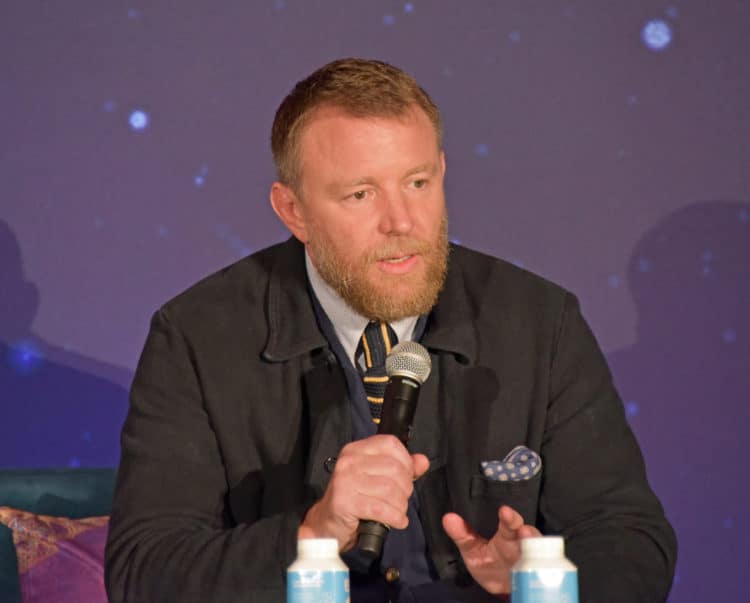 Guy Ritchie is clearly loved by the cast, who have affectionately named him Cry Ritchie…which he admits to having somewhat earned during filming, as he would cry every time he saw a good performance. His end goal was a positive feeling when people left the cinema, and he felt that stemmed initially from Will in regards to how it filtered through the team. Guy felt his job was to encourage them to be more of themselves, to have a degree of improvisation that was natural to them. I'd say he achieved that.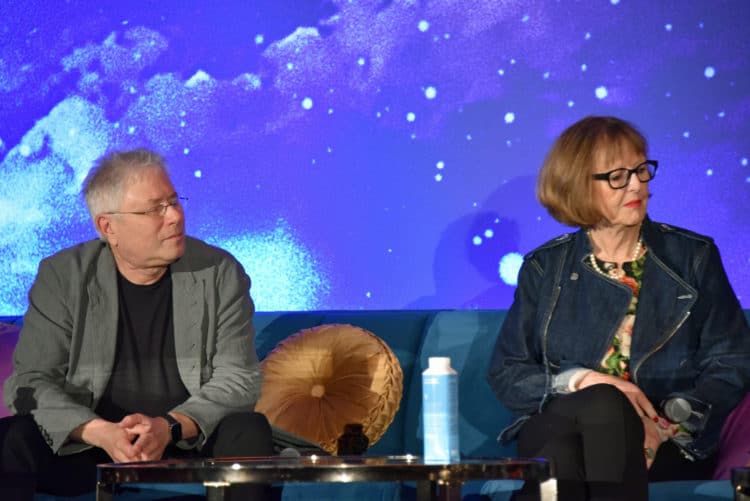 The movie comes out on May 24, in just a couple of days, but in case you haven't seen it yet, the official trailer is worth watching a few times.
Thank you, Disney, for inviting me to attend the Aladdin cast interview! So much incredible talent in one place. I can't wait to see the movie again and add it to my Disney Blu-ray collection. Now that I've got a grandbaby to teach all the Disney things to, I have even more excuses to watch all the movies again and again!