Keeping track of the upcoming Disney and Marvel movies? If not, here are a couple of dates to remember.
The latest addition to Star Wars cinematic history, Rogue One, comes out on December 16 in 3D, Real 3D and IMAX. Are you ready? (And did you know that you can already buy tickets?)
And if you're like me, you want to watch more….
I'll be seeing the movie next week at a pre-screening and I am counting the minutes. I wasn't a Star Wars fan when they first came out all those years ago — shhhh, don't tell anyone — but once I got into it, wow, I can't believe I'd missed out all that time! I'm now a diehard and I've happily watched a few movies multiple times. I can't quote them yet like I can quote Thor and Avenger movies but one day…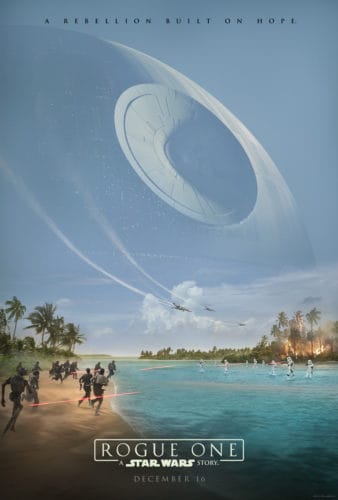 Then, coming up on May 5, 2017 — or as I call it, NOT SOON ENOUGH — Guardians of the Galaxy, Volume 2 arrives in theaters. Can you say Baby Groot? I love Star Wars but…Marvel. It's my favorite, as you've already seen by the millions of Marvel mentions on the blog and the numerous Instagram posts of my obsession.
I don't know if I'm more excited about Chris Pratt, Baby Groot, the sound track, or Chris Pratt….or Chris Pratt. He makes a fine looking Star Lord and I love the humor. Guardians of the Galaxy is one of my top five favorite Marvel movies, despite me thinking that nothing could bump one down in its place.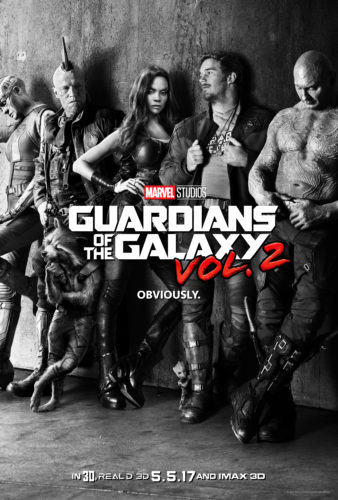 Ooga-chaka, ooga-chaka, ooga-ooga, ooga-chaka…
Now do you have the song stuck in your head, too? My family threw me a surprise birthday party last year and it had a Marvel theme. I've shared about it on the blog before so I won't go into the details again, but the background music was from the movie. So much fun!
I've got the list of upcoming Marvel movies memorized, and of course, the next Thor movie, Ragnarok, is at the top of my list. At least I have time to buy new shirts to wear to the screenings, right? Always an excuse…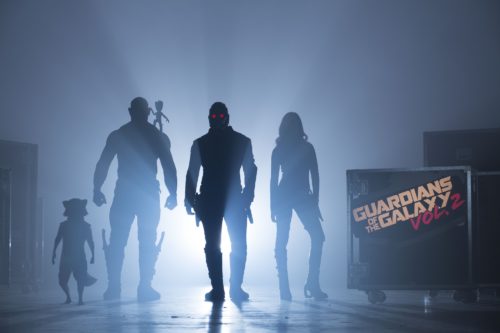 Enjoy the movies!