When I was little, I lived on a farm. I used to spend a lot of my day wandering around the barn, talking with the animals. In my very young mind, they could understand me. I had some awesome conversations with Sweet William the Pig and Donnie, my sheep. Little did I know that all these years later, Dolittle would teach me how to communicate with animals!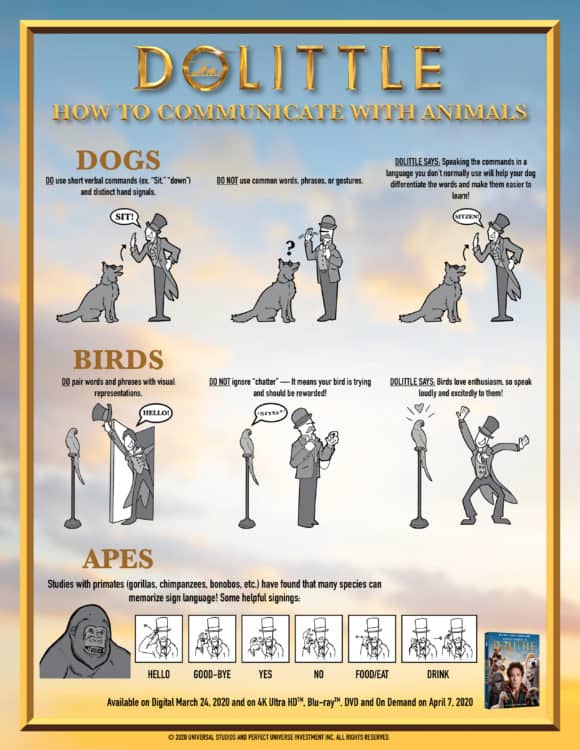 In this strange world out there, it's fun to have a moment of brevity and I hope this movie will help! It's out on digital now, and hits the stores for purchase on DVD and Blu-ray on April 7. Starring Robert Downey Jr., it's a fun, family movie that came out at a great time.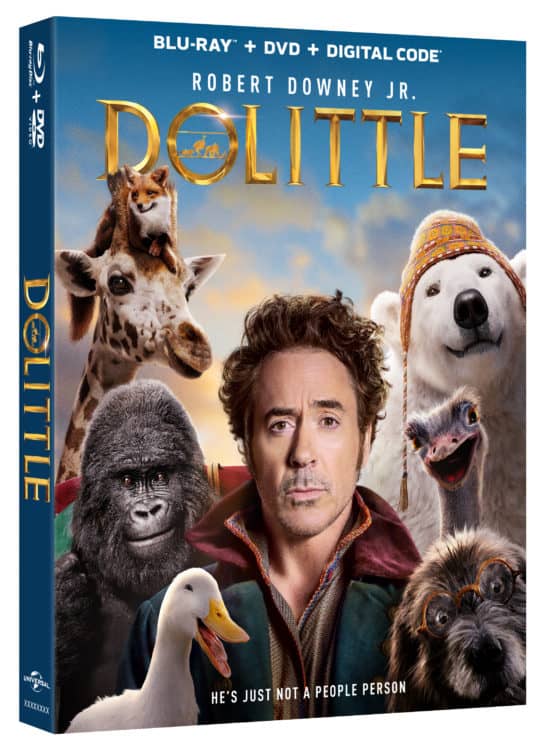 BONUS FEATURES ON 4K ULTRA HD™, BLU-RAY™, DVD AND DIGITAL:
TALK TO THE ANIMALS – Dolittle is surrounded by a motley cast of characters. Take a peek at all the fun the cast had giving each of the animals their unique voice.
ROBERT DOWNEY JR. & HARRY: MENTOR AND MENTEE – Acting opposite a legendary actor like Robert Downey Jr. can be an intimidating experience, but Harry Collett handled it like a pro. See the unique bond the two actors formed on-set, and how Downey took the film's young co-star under his wing.
BECOMING THE GOOD DOCTOR – See the process of how this team of talented artists brought this film to life, and how Robert Downey Jr. transformed into the iconic Dolittle.
ANTONIO BANDERAS: PIRATE KING – Antonio Banderas discusses what attracted him to the project, his experiences working with Robert Downey Jr., and what he brought to the role of King Rassouli.
THE WICKED DR. MÜDFLY – Who is the nefarious villain Dr. Blair Müdfly? Michael Sheen dives into his character's motivations for being Dolittle's foil.
A MOST UNUSUAL HOUSE – It takes a special home to accommodate humans and animals alike. Explore the unique rooms and modifications that allow Dolittle to house anyone or anything – big or small.
I hope this tip sheet on how to communicate with animals brings a smile to your face. As a new dog owner, I know it did mine!