Last Friday night, very spur of the moment, the husband suggested we head down to Disney for the night. He hadn't finished the sentence before I was closing my laptop and heading to my closet to put on Disney gear. Free night? Husband that wants to go to the parks? Sign me up!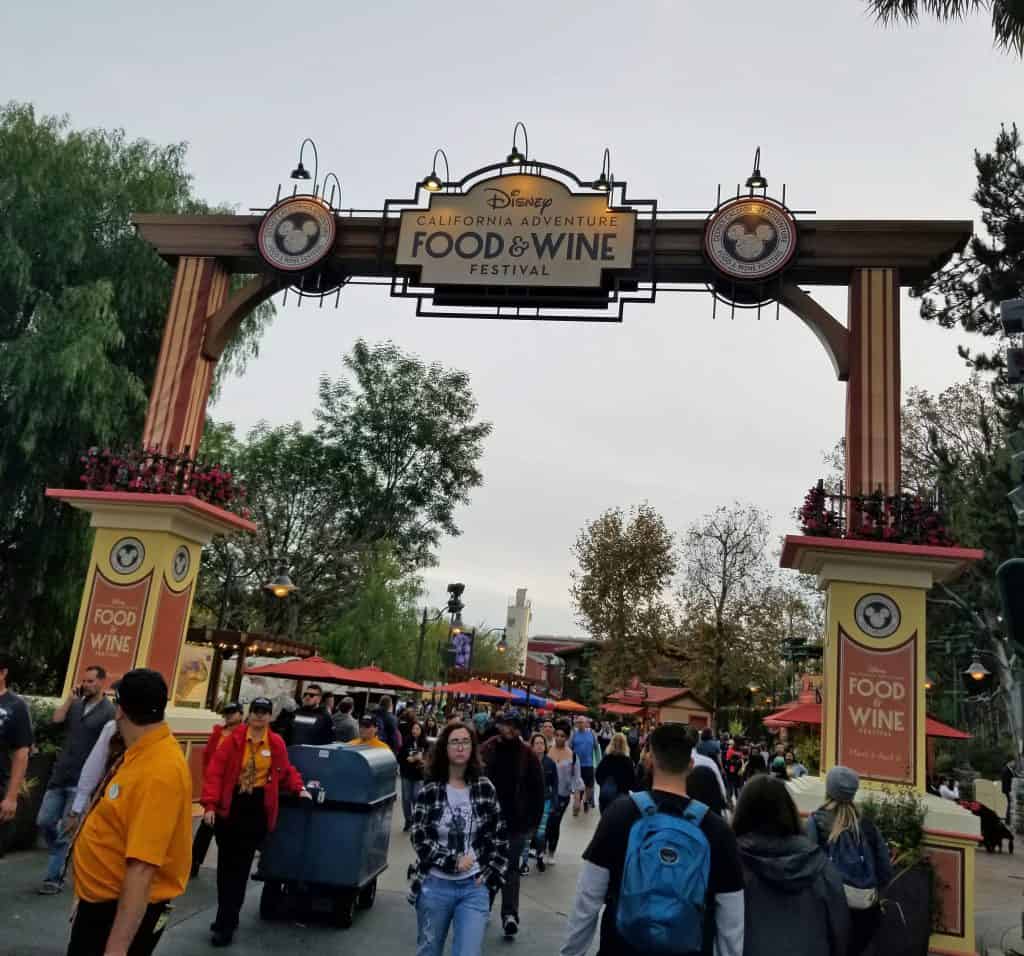 The Disney Food and Wine Festival 2018 just started on March 2 and runs through April 12. It sounds like a long time but once you realize the amount of food and beverages (as the marketplaces also offer beer and cocktails, not just wine) available, you see that you can't really do it justice in just one day. With 14 marketplaces and additional offerings at other locations throughout Disney's California Adventure, your biggest problem will be deciding what you want to eat and drink first!
We started with a visit to AP corner by the Wine Trattoria. For $45, you can purchase a Sip and Savor Pass on a lanyard, with eight coupons you can tear off and exchange at the marketplaces for your items of choice. (They do not cover alcohol though, so plan accordingly.) Some items are less than $5, and some are higher than $7, so you do save money with the pass, unless you plan on getting eight of the Meyer Lemon Macarons. If you do that, hey, no judgment here, that's a solid choice. They are amazing.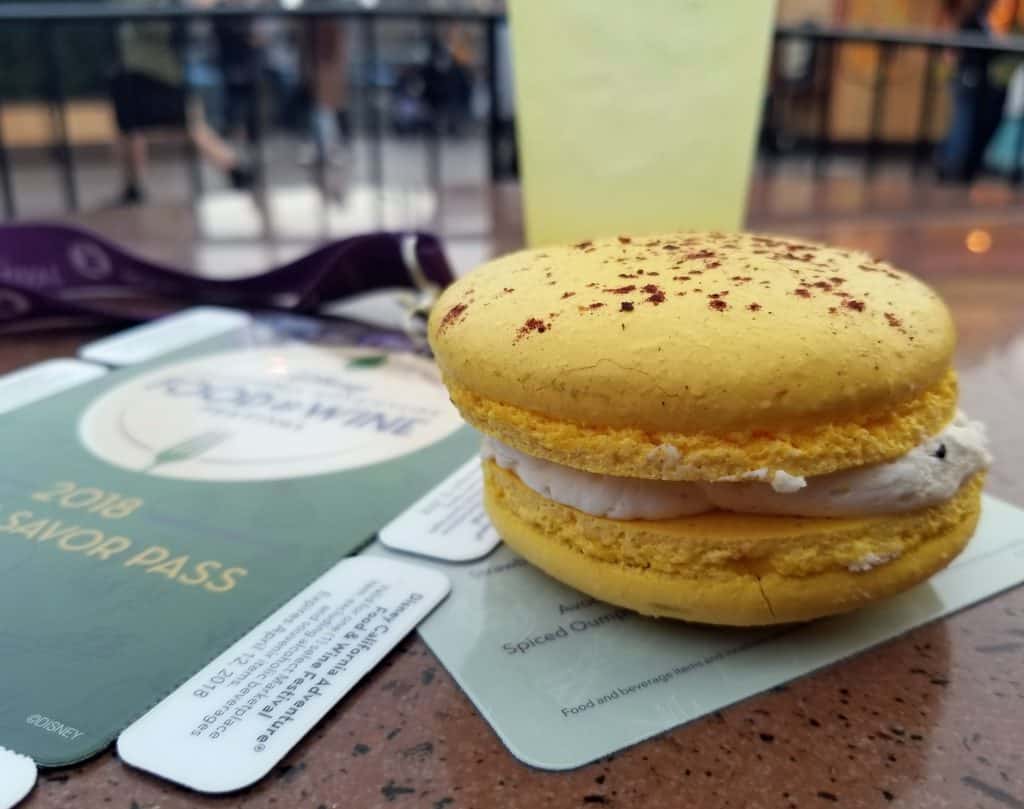 That Meyer Lemon Macaron is pretty big, and it's sweet, so you'll only want one….until later, when you'll want another, and so forth. It's filled with a light cream and a blueberry surprise in the center. Light and crispy and perfect.
Don't forget that when you purchase the Sip and Savor Pass, you get a collectible AP holder pin, and you'll also get one each time you use one of the coupons.
Friday night turned out to be busy, so if you choose a popular evening, some of the booth lines get long. Those by the World of Color show close at 9pm, which we didn't learn until we were the last person in line to buy a Chocolate Bourbon Whoopie Pie. Close call! The whoopie pie reminded me of the flavors of those chocolate cupcakes filled with white cream, a childhood (okay, early adult) favorite of mine. The bourbon flavor is light so you'll like it whether or not you want the alcohol flavor.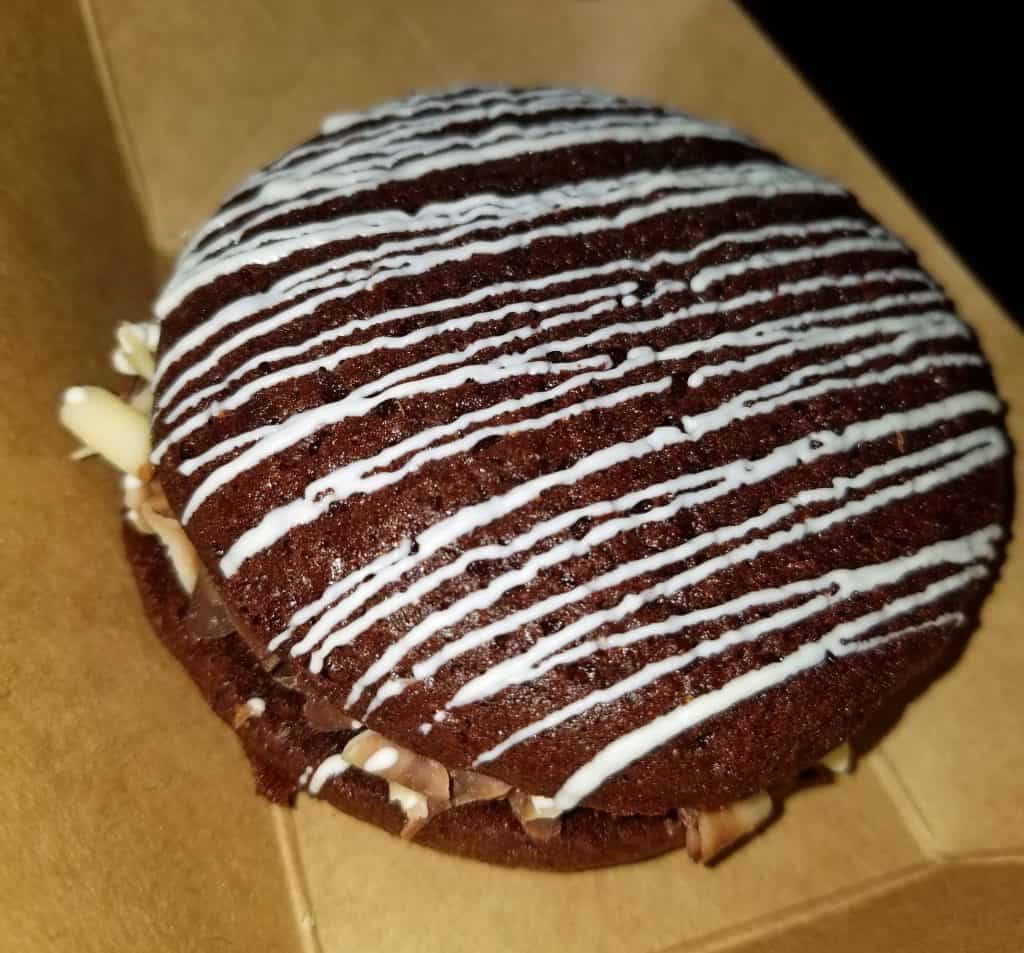 My favorite item, other than that macaron (available at the Citrus Grove marketplace) was the Pork Belly Banh Mi. Oh my. There's tangy slaw on top of the crispy, smoky pork belly…there's also a lot of bun so it's a fairly filling serving. Don't be afraid of those jalapeno slices! They aren't hot, they are just enough heat but if you don't like any heat, the banh mi is still amazing even if you pull them off.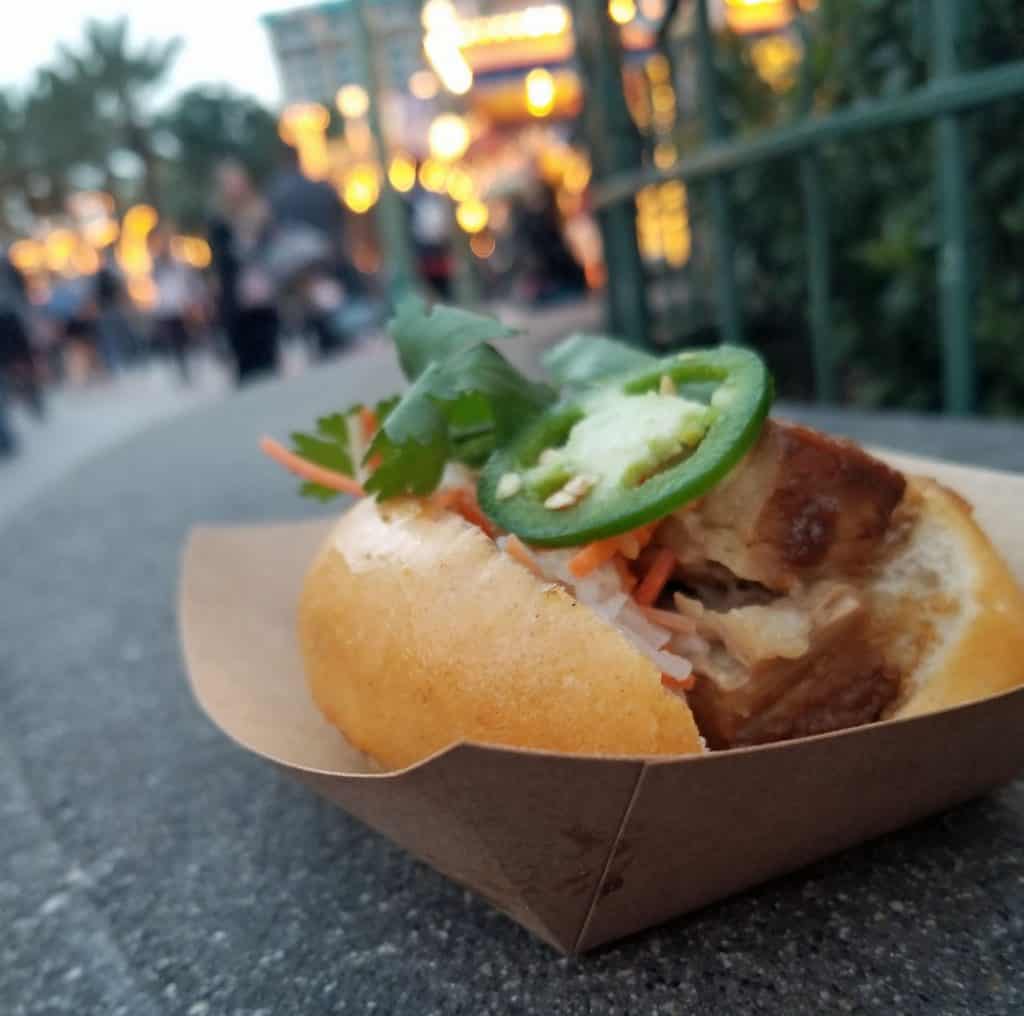 The husband tried this Avocado and Pepper Jack Petite Guacamole Burger over at the Avocado Time booth. I can't eat red meat, so I can't tell you how it tasted but his words were "Mmmmmmmmmm." The burger was fat and the bun was soft on the inside. Another item that's a good-sized serving.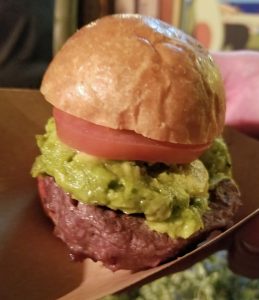 This Verlasso™ Sustainable Salmon Peruvian Poke bowl was fantastic. Light, with a cucumber kick, it was a good tasting in between beverages and desserts. I probably could have done without the crunchies sprinkled on top, but they did add a different texture.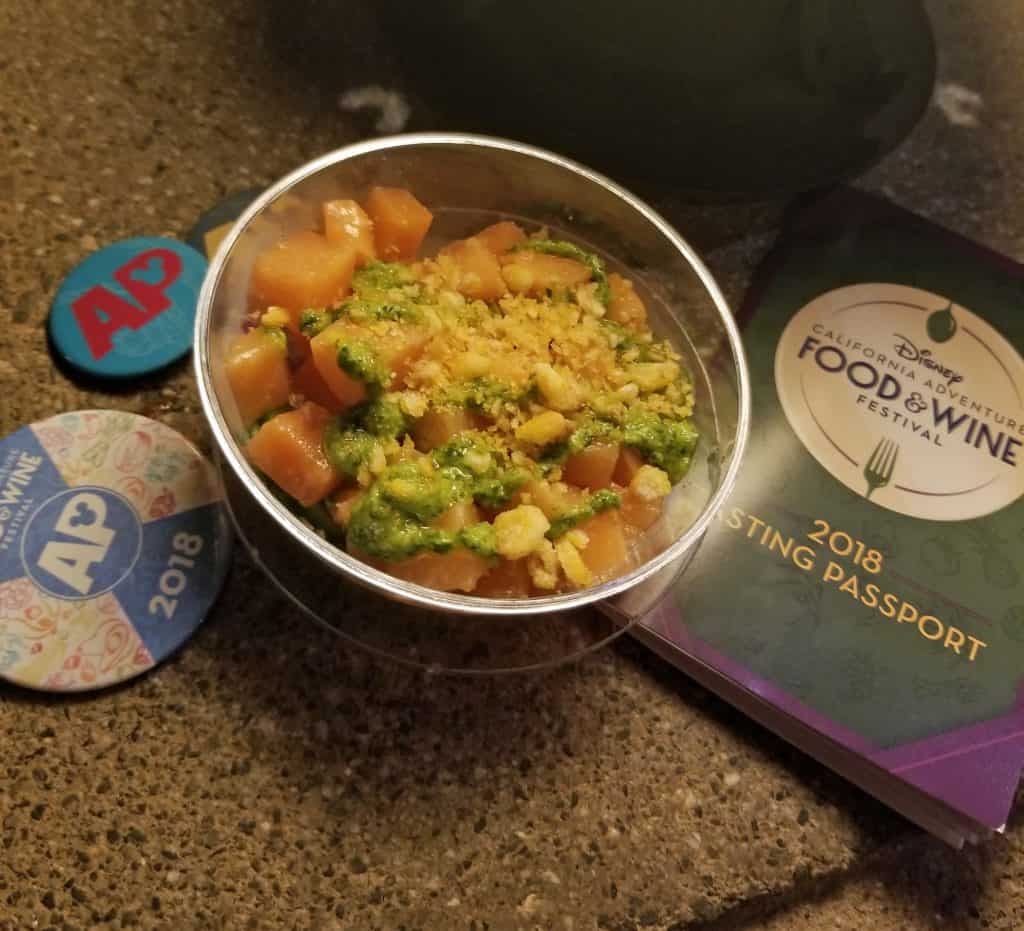 White Cheddar Lager Soup in a Mini Boudin's Sourdough Bowl from California Craft Brews is smaller than we expected but the cheese taste, with a hint of smoke, was really tasty.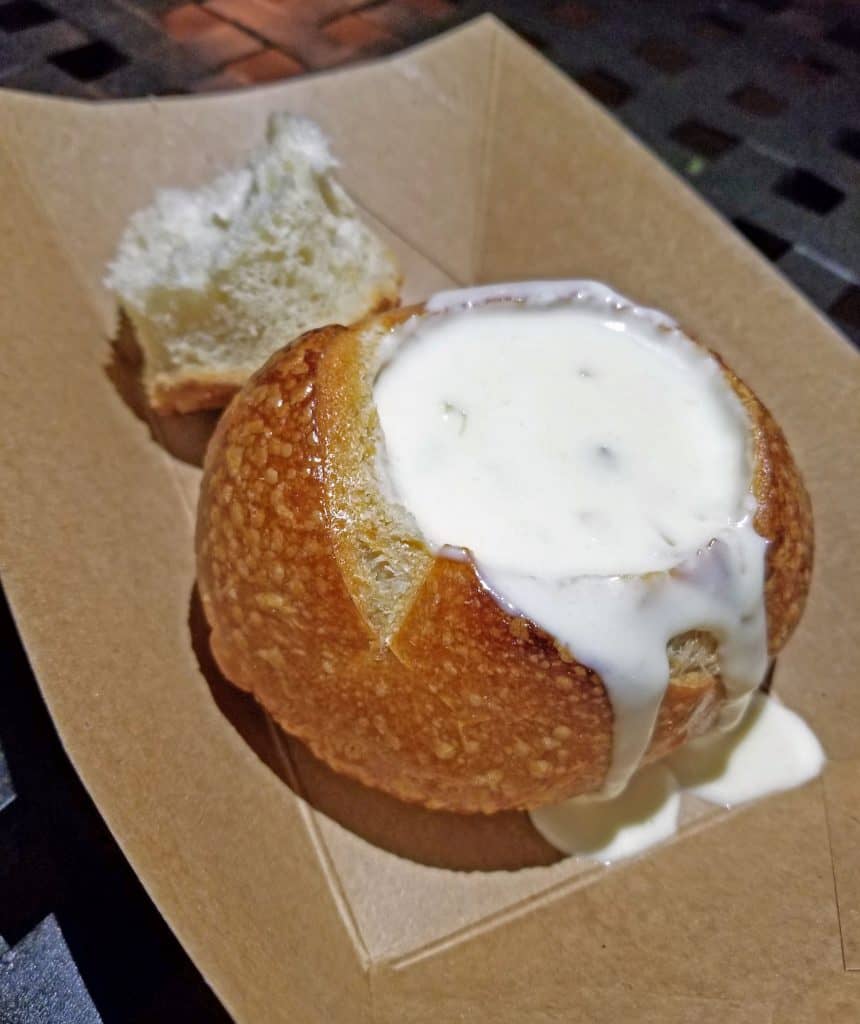 In between bites and beverages, we hit up Radiator Racers. It was our first time riding it at night and it's an entirely different ride. I want to keep riding it at night! We also got on the Monsters, Inc. ride, which will forever be called Monsta Ginc, what my son called the movie when he was little. It was his favorite movie for years and I still have it memorized.
Alright, Mr. Bile, is it? 
Uh, my friends call me Phlegm.
Uh-huh, Mr. Bile, can you tell me what you did wrong? 
 I fell down?
Onwards…my favorite beverage of the night was the Meyer Lemon Ginger Mule. It's not super-strong, but the ginger taste is perfect and there's a tiny kick at the end.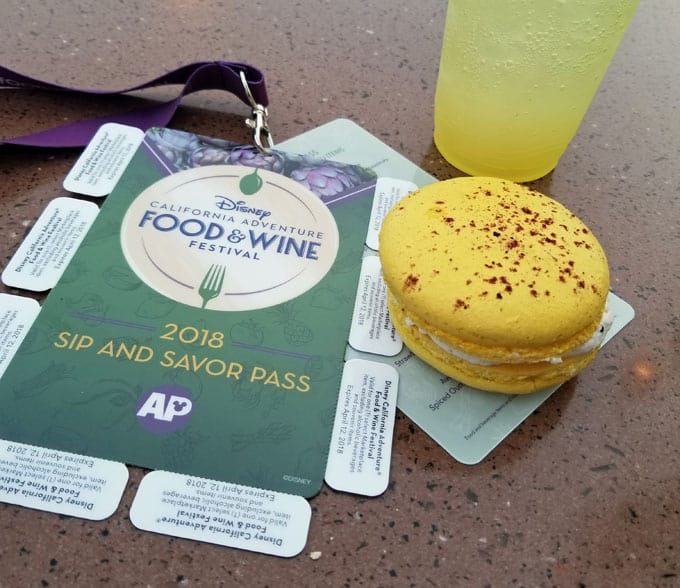 I also liked the Backlot Michelada, though next time, I want to try the Pineapple Michelada instead. (I didn't realize I had two options and I'd meant to get the pineapple one. Bummer! Now I need to go next week to get it!)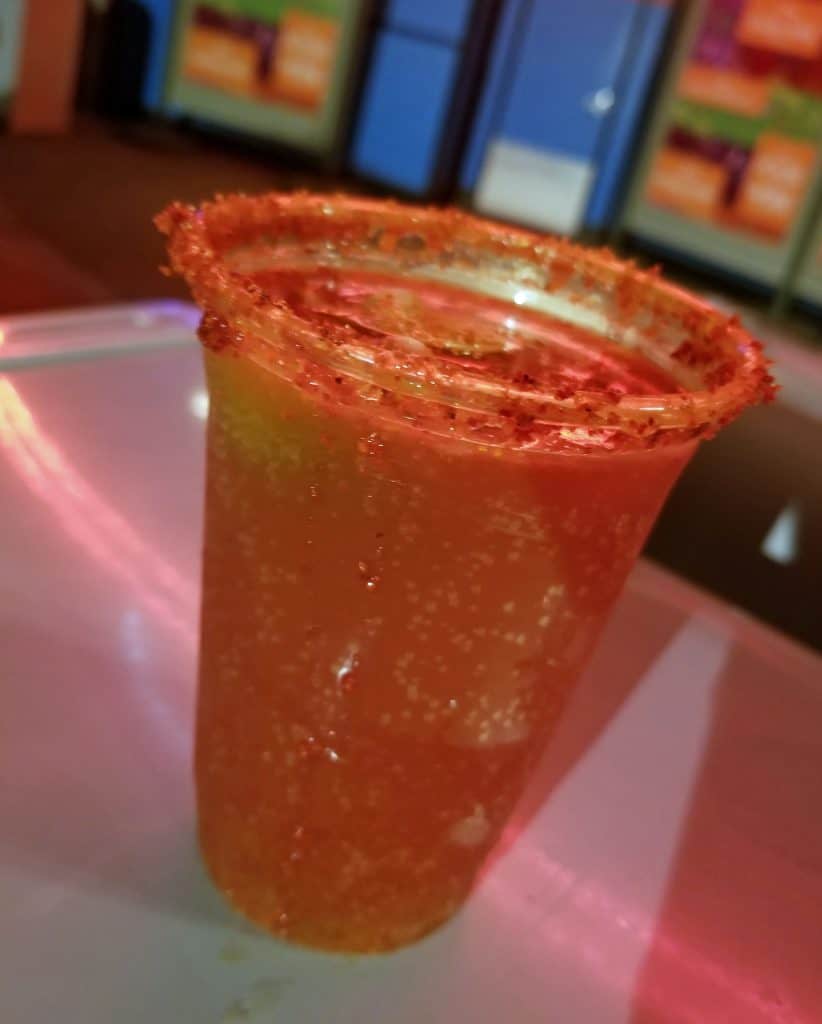 I've already got my list of things to eat next week: Strawberry Frushi, a couple of things from the Nuts About Cheese Marketplace, Spice Oumph™ from Avocado Time, amongst others. I'm going early in the day so I can try a couple of the wines and maybe a beer before I head home late in the evening. I love the parks when the lights are on, though it's been cold. Bring your gloves and a hoodie! That wind can cut through you when it's chilly and if you're watching World of Color, you'll be even a little colder.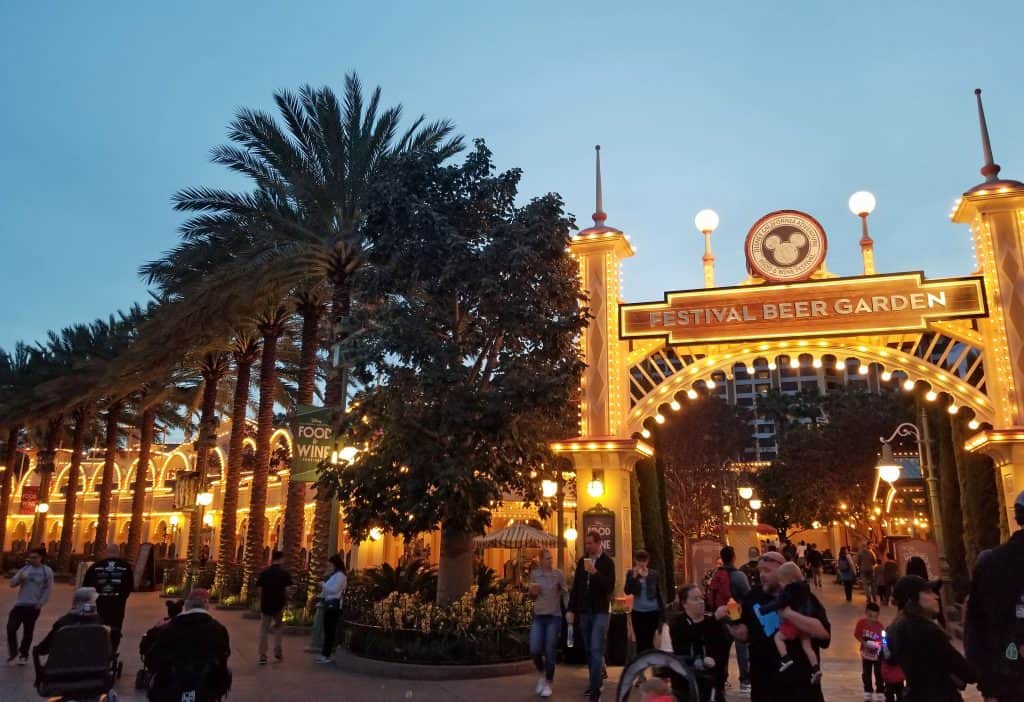 Whenever you visit the Disney Food and Wine Festival 2018, just make sure you go, wander and enjoy. There are ample tables and counters available and the Trattoria patio is now open after being remodeled. The lighting isn't always optimal for photos, as a couple of mine will testify, but it's kind of fun to watch people watch you when you're trying to take a picture. (Isn't people watching another fun activity at Disney? I love seeing all the kids' smiles and hearing them giggle.)
Keep an eye out for the many food shows going on. Some require reservations and tickets purchased in advance. Others are available by the World of Color area.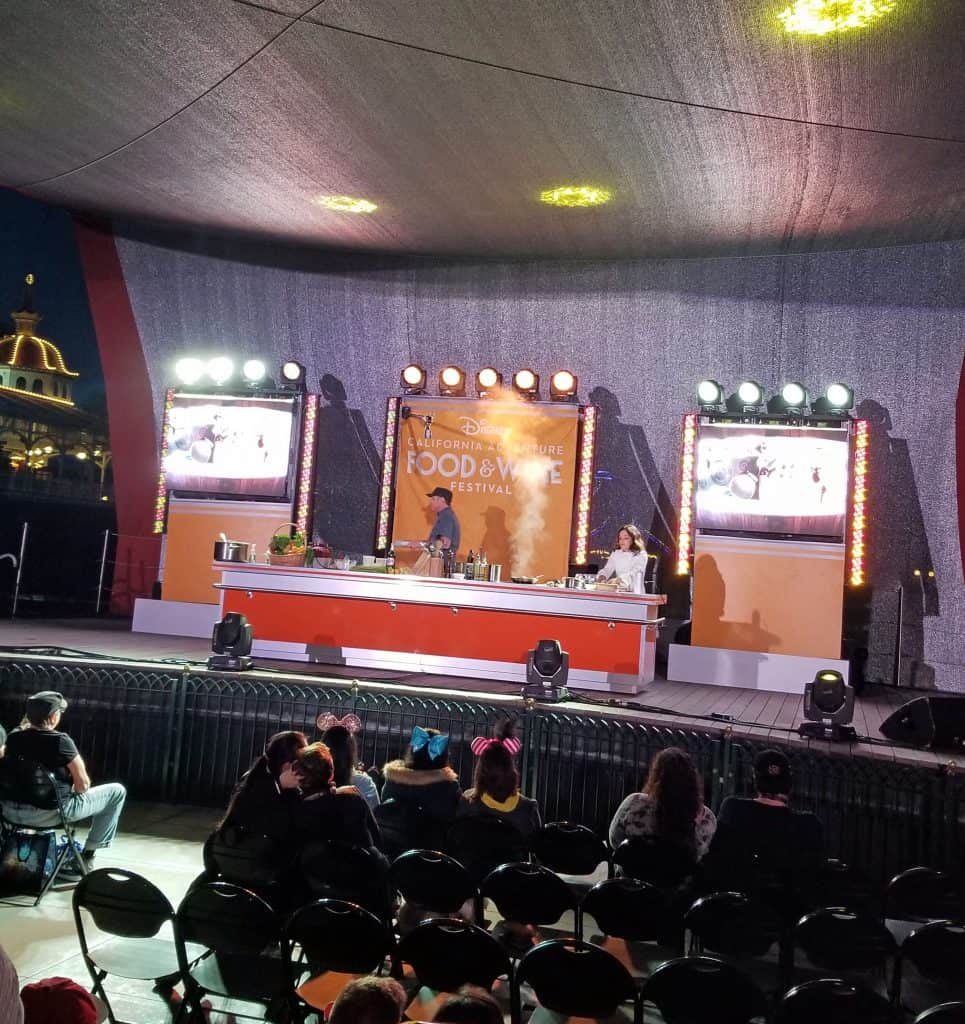 You'll also be able to see the progress of the new Pixar Pier. I've been taking photos each time I go to show the progress and while I miss riding California Screamin', this new ride is going to be AMAZING.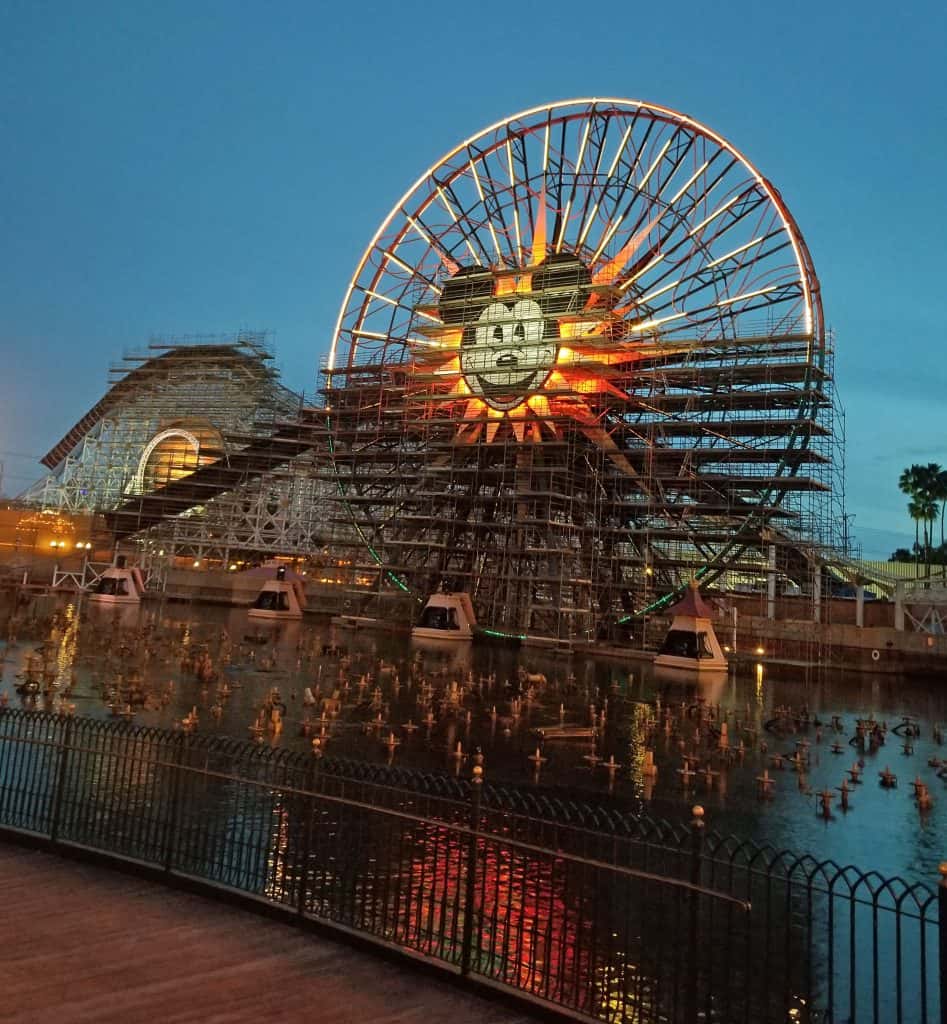 Let me know what you try and what you like the most!