It's time to buy tickets to see A Wrinkle in Time today! It came out late yesterday, so Disney's newest live-action book adaptation is now playing in theaters.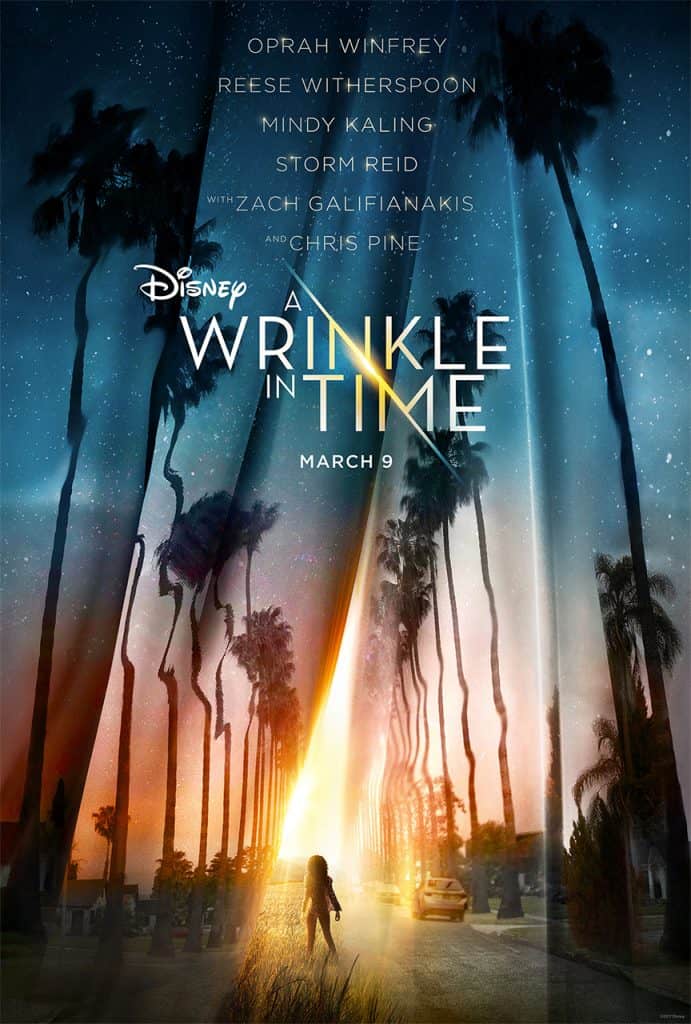 Have you read the story by Madeleine L'Engle? Written in 1962, A Wrinkle in Time is the story of a young girl named Meg who loses her scientist father suddenly. She and her mother and young brother, the baby who was newly adopted before her father, Dr. Murry, disappeared, have moved on…yet they haven't. Life has never been the same and young Meg's school work and life has understandably taken a downward curve.
Then a strange visitor appears on their doorstep one evening. "Wild nights are my glory!" she says as she heads out the door after leaving the puzzled family to figure out exactly what her visit means. Meg is a bit of a lone wolf at school, and Charles Wallace, her younger brother, keeps an eye on her as he's much more of a rule-follower. After making friends with a handsome classmate, something which Meg's new at, she embarks on an adventure, with the help of the Mrs, to go look for her father. Little does she know what she's in for on her cosmic exploration of the universe.
With challenges, a growing faith in herself and others, Meg and her new friend, accompanied by Charles Wallace, begin the hunt for Dr. Murry. The Mrs, each bringing their own talents and gifts to the team, provide Meg the guidance she needs but the real work is something only Meg can do on her own.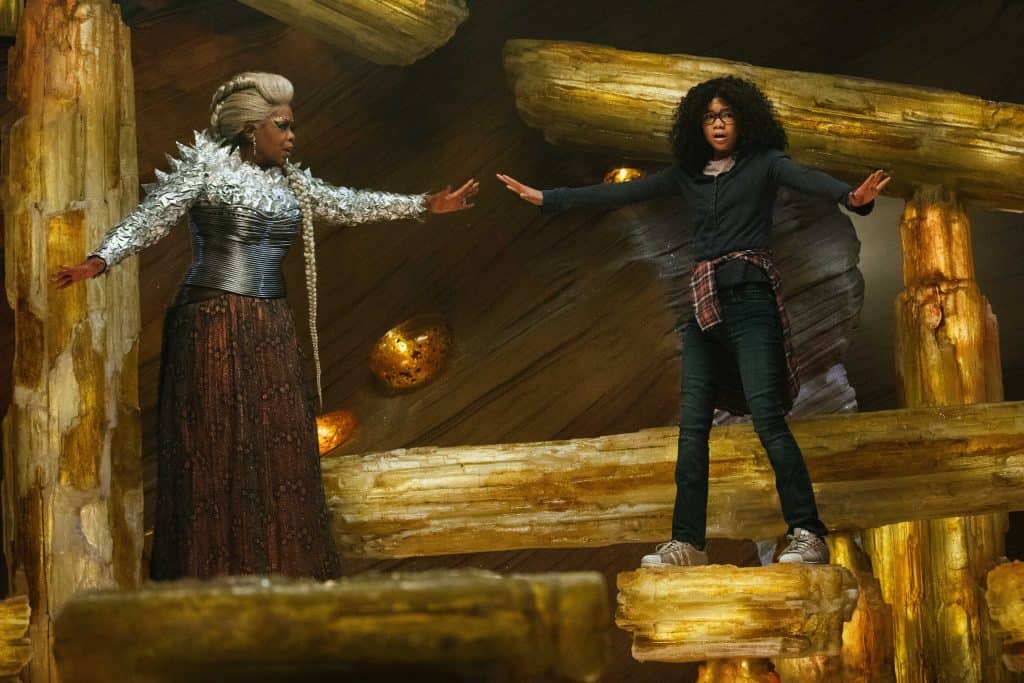 A Wrinkle in Time is a beautiful movie that's all about love. Without love, the exploration for her father would never happen. Without love, she wouldn't have the deep connection that she and Charles Wallace shares. And without love, Dr. Murry wouldn't be able to accomplish what he does, even though he was misguided initially, blinded by ambition. Eventually, his parental love overtakes everything, and Chris Pine's portrayal of a father comes full circle.
In today's society, where the news programs are full of negative stories of hate and violence, this movie couldn't come at a better time. We don't know why people behave the way they do, but our first judgments aren't always accurate. Everyone's behavior and choices are guided by something that we may not know about. That person in your life who is sad, angry or mean may have a lot more going on than we know. If we can look beyond the bad, and let love in, we may just be able to help people in a way that's far bigger than we could ever conceive.
Love can overtake a lot. It can open our eyes to the good that's around us, and help us uncover it in others. The world is about so much more than us, but we need to also keep our priorities and love those closest to us first.
Disney's adaptation of A Wrinkle in Time isn't just a pretty movie, but it's a good message. The entire cast is well-chosen and the special effects will have you wanting to tesser to a beautiful planet and ride through the skies.
Sometimes we all just need to tesser, but we always need to come home.
Watch the trailer here and then buy tickets to see A Wrinkle in Time for yourself now!