Devon here! I covered the event for the Dangerous Cupcake team!
March 3rd was a huge day in the nerd community, to say the least. The new Nintendo Switch was released, and let's just say this: My life is basically changed.
I was invited by Nintendo to celebrate the launch weekend of the new Nintendo Switch, and it was so much fun. I've been waiting…and waiting…and waiting, for what feels like eternity, for the Switch. And trust me, I was not disappointed.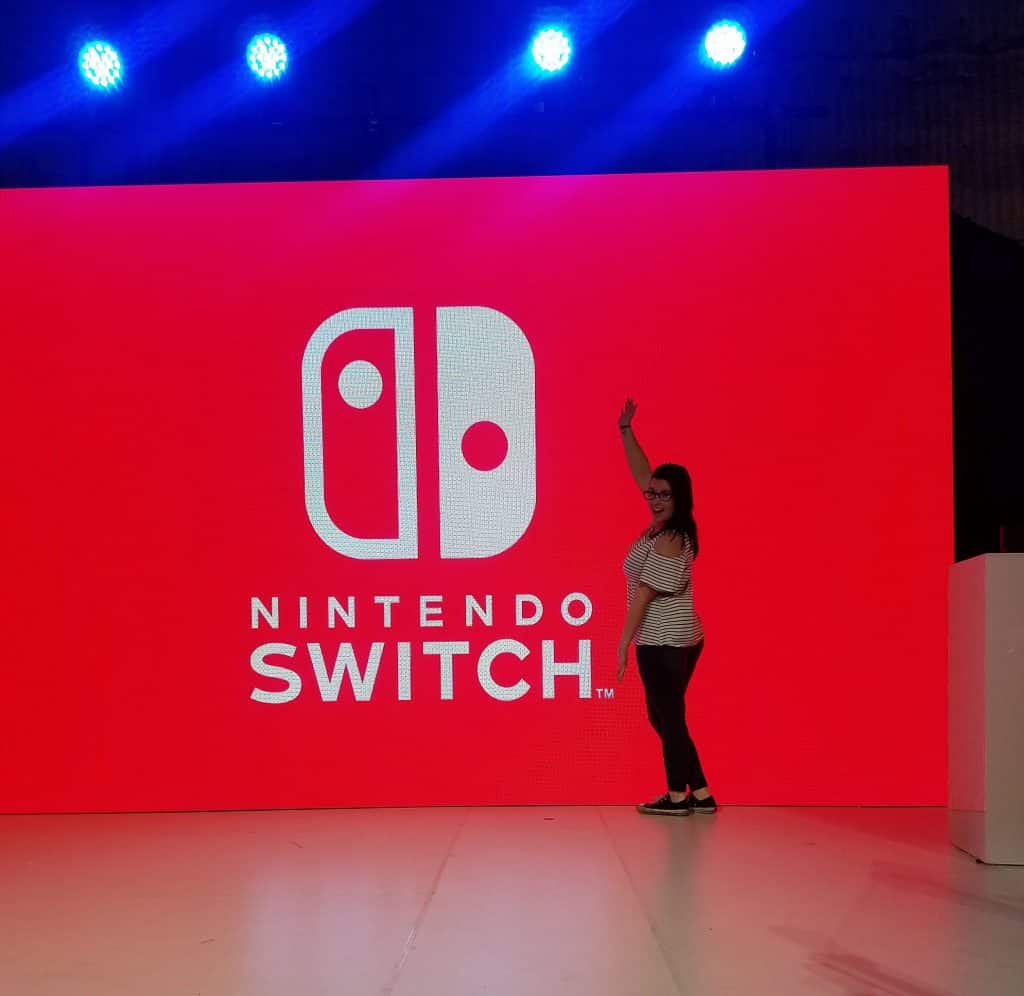 When my fiancé and I entered the event, we were surrounded by fellow nerds, adults and children alike. It felt like home. There were tons of couches in front of even more televisions, all with a Nintendo Switch hooked up to it. Everyone was able to test out whatever games they wanted to, however often they wanted.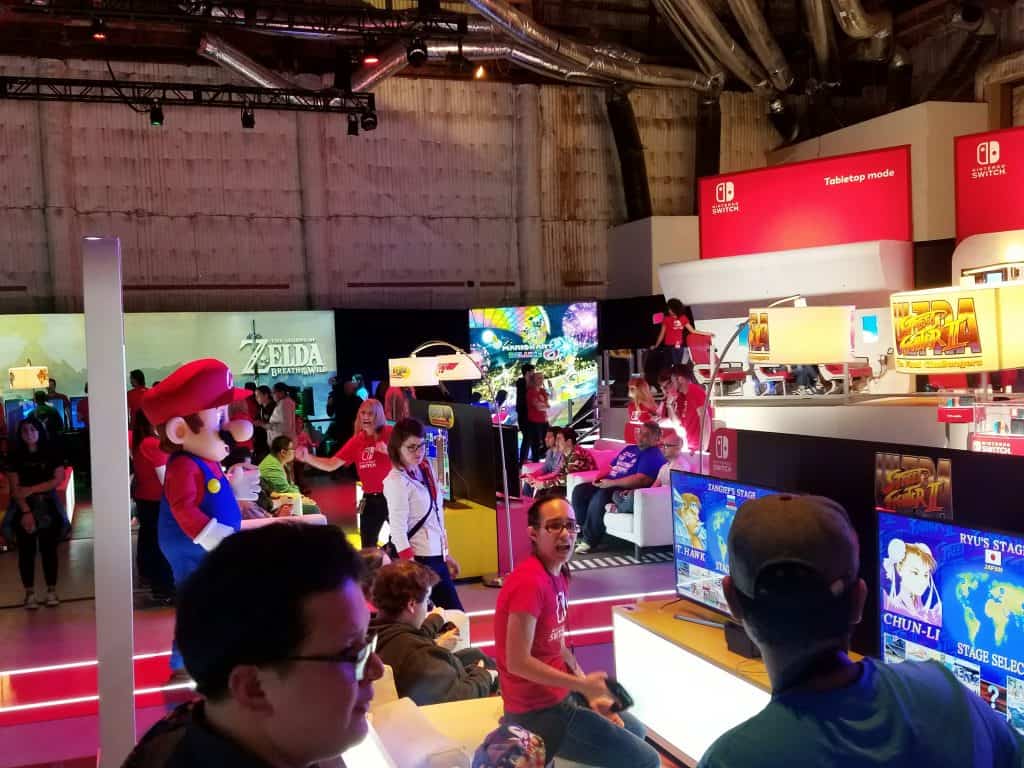 Now, I'm a huge Legend of Zelda fan. Huge. So obviously, we had to go see The Legend of Zelda: Breath of the Wild. We were all given a card with a time to return at to come play for twenty minutes, so in the meantime, we explored a little bit.
Another game we were looking forward to was Mario Kart 8 Deluxe. We still play Mario Kart Double Dash on the Gamecube on a regular basis, so I'm always excited about the new renditions of it. This one was amazing! Mario Kart 8 Deluxe offers tons of new courses, along with the return of older ones. New characters are placed on the roster, new vehicles are brought in, and you can play up to 8 players in local wireless multiplayer. This one doesn't come out until April 28th, so get it when you can!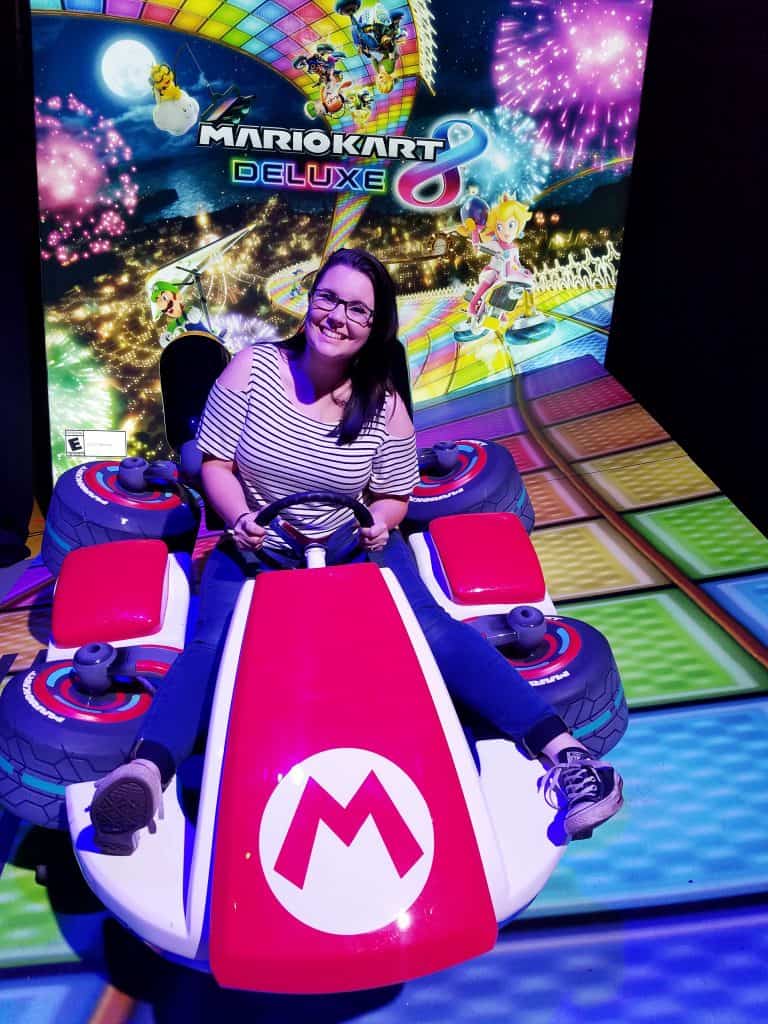 Other games that we got the chance to play were Snipperclips, 1-2-Switch, Arms, and even Ultra Street Fighter II! We had such a fun time getting to try all these new games, and figuring out exactly which ones we'll be getting when we get the Nintendo Switch ourselves.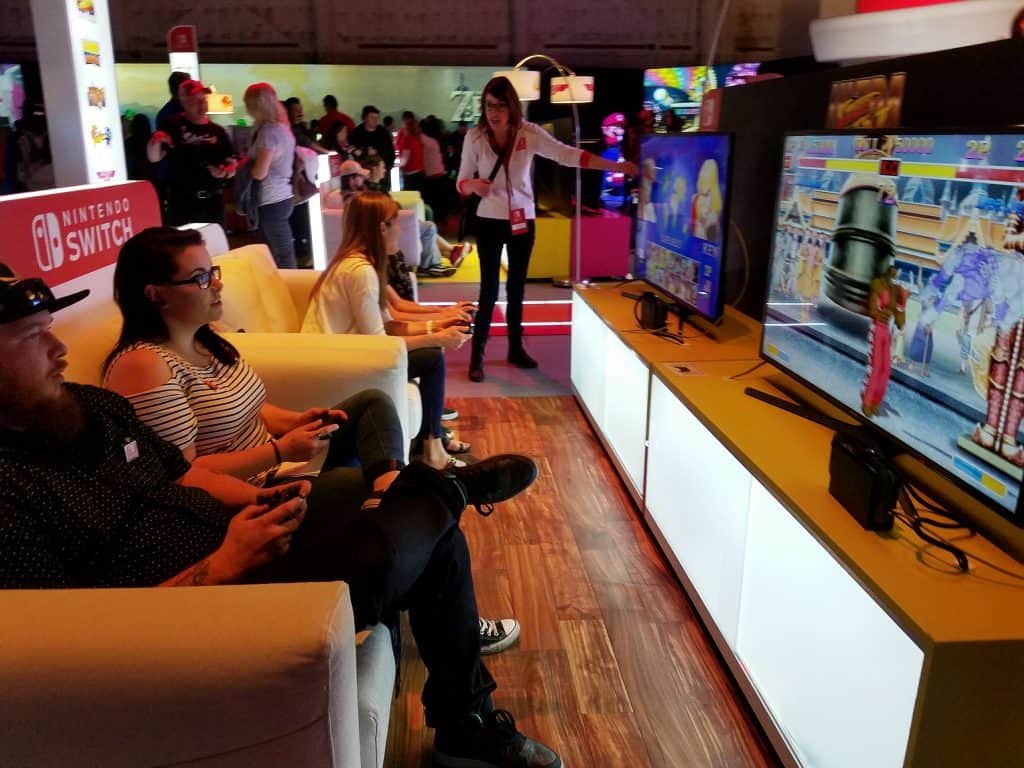 After getting to play a few games, it was finally time for Breath of the Wild. Guys, I think I really had a heart attack. I've been waiting for this game to come out for years now, back when it was first rumored that they'd have a fully free-world Legend of Zelda game. And let me tell you, it was worth the wait. We each got a chance to play for twenty minutes, and it was twenty of the best minutes of my life. The graphics are amazing, the controls are great, and I was immediately pulled into the storyline. I chose not to get too involved in the storyline, as I knew I'd be disappointed when I had to walk away, but that's okay, because there was so much more to do in this game. This was easily my favorite game we got to play, can't you tell? And it's received some of the highest reviews that video games can get. If you want to play this game, buy the Nintendo Switch and buy Breath of the Wild. It's worth it.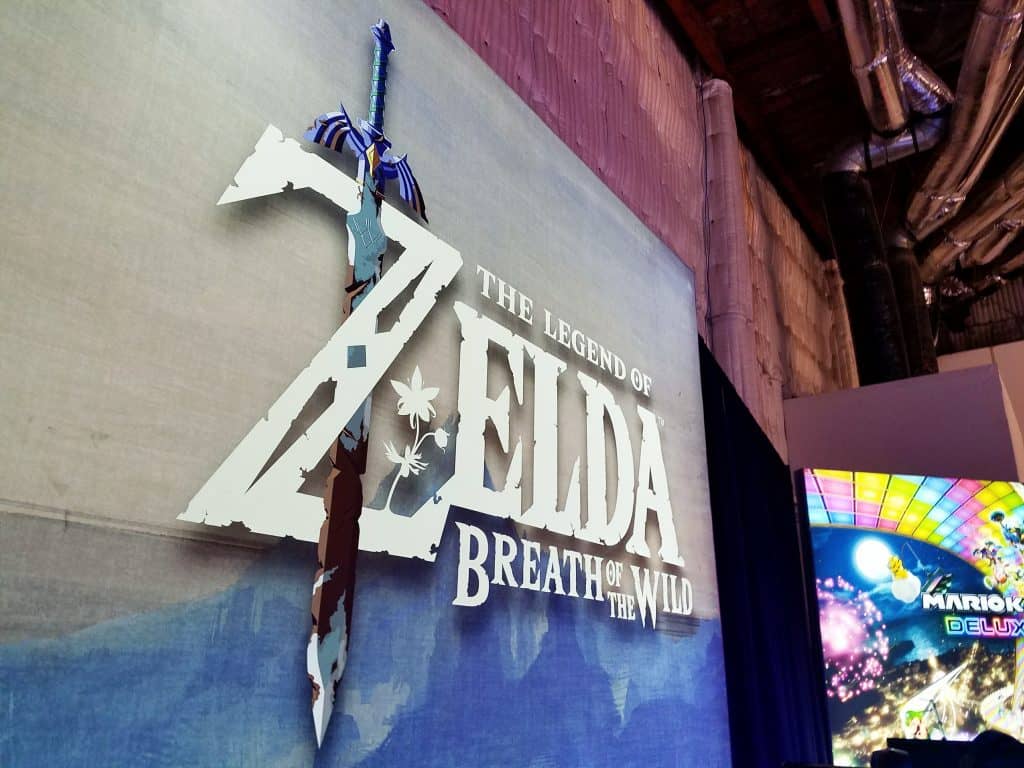 Overall, this was such a fun event to attend, and I will 100% be getting this system, along with several games for it. The system was released on March 3rd, and it's a huge hit so far.
What game are you most looking forward to for the new Nintendo Switch? Let me know in the comments!