Last week, I was lucky enough to be a part of a press trip in Los Angeles in honor of Disney's new movie, the Nutcracker and the Four Realms. One of the fun activities we got to take part in was interviewing two of the cast members, Mackenzie Foy and Misty Copeland. SO much good stuff in each interview, I'm doing a separate post for each of these very beautiful ladies.
You're probably familiar with Mackenzie from some of her other roles, like Renesmee from Twilight, Interstellar and one of the Conjuring movies. She's done a lot for her young age of 17, and she's turning 18 years old next week! (Happy birthday, Mackenzie!) She's a gorgeous young lady who is so very talented, and her role of Clara in the Nutcracker and the Four Realms gives her yet another type of role to add to her resume.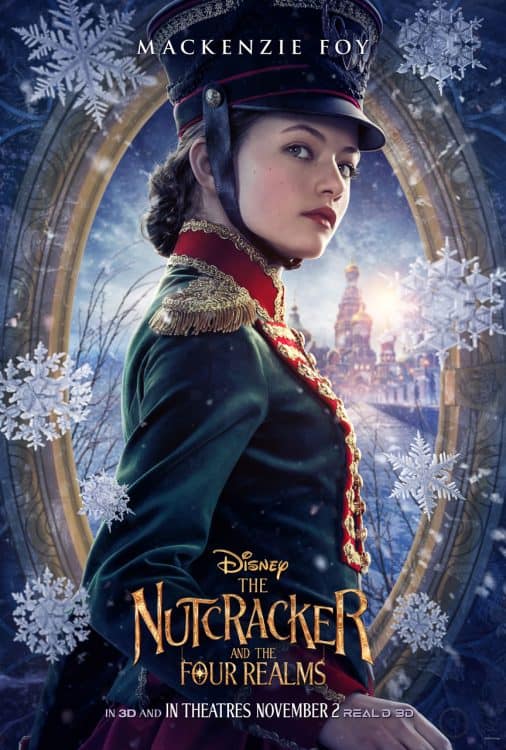 Without giving you any movie details (I have my review of the movie here), I will say it's a magical holiday movie that you need to see. Mackenzie plays Clara, an inventive, creative middle child in a family dealing with the loss of their mother. Clara goes from upset teenager to princess to leader, coming full circle by the end of the movie.
When we arrived at the Roosevelt Hotel for our interviews, we were already dressed for the red carpet premiere as our interviews were close to pre-party time, not allowing time for us to return to the hotel. Mackenzie immediately won us all over by telling us how fancy we all were. So endearing when talent puts you at ease!
Our first question, as we jumped right in, was what was her favorite Disney movie and she said Cinderella! Solid choice, right? We also wanted to know how it feels to now be a legitimate Disney princess, and she said it was really fun, and "really, really fun to play a character that so many people all over the world can relate to." This is because the Nutcracker is such a classical, renowned story that's loved by the ages. (Who hasn't either read the story, watched the ballet or just enjoyed the music during the holidays?)
Mackenzie feels the movie really captures the spirit of Christmas, and she has hopes — like many of us do — that it will become part of yearly holiday traditions. (I know personally, the Blu-ray will go on my shelf of must-watch Christmas movies! I love action movies that bring you into the environment, making you feel as though you're a part of the film, and uplift your spirits during a crazy busy time of year, and this new version of the Nutcracker story does that!)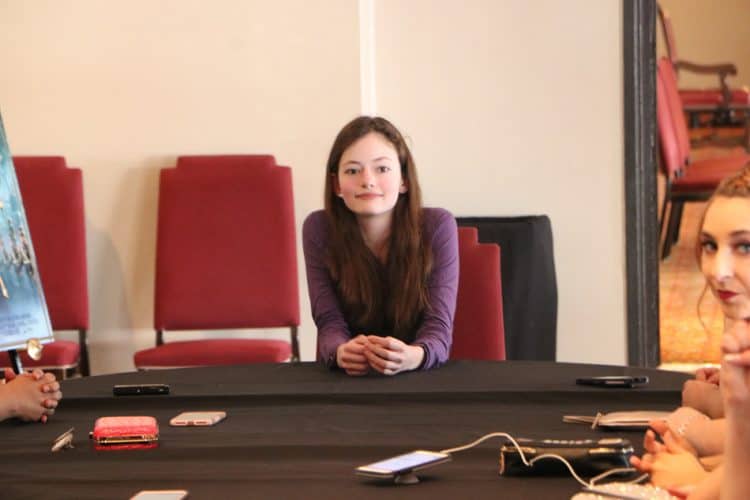 A typical day on the set for Mackenzie sounds like a dream! She loved the cast and crew and set so much, she still keeps in touch with a lot of the crew! Because of her age, she was required to do 3-5 hours of school per day, which she'd fit in during down time or camera relocation, set changes, etc.
In a room full of ladies in all types of fancy, glamourous attire, the obvious question was asked: what designer are you wearing tonight? Her answer of Chanel got fast and wholehearted respect! We also wanted to know which of her costumes in the movie was her favorite, and she shared what was probably my favorite costume as well, the purple bustle dress in which she dances with her dad.
Questions came fast and furious, and the topic of her family traditions came up. Baking cookies with her family for the win! (I love someone who still makes time for their family, particularly in the kitchen!) When asked what she hoped young women would take away from the movie, her answer was one we can all agree with: she wants everyone to realize that Clara is unapologetically herself, someone who is still going to be herself even though she turns out to be a princess. If only we could all be so comfortable with being ourselves despite the pressures of society! She also hopes we all see that you can be interested in science and still wear dresses. Hear, hear!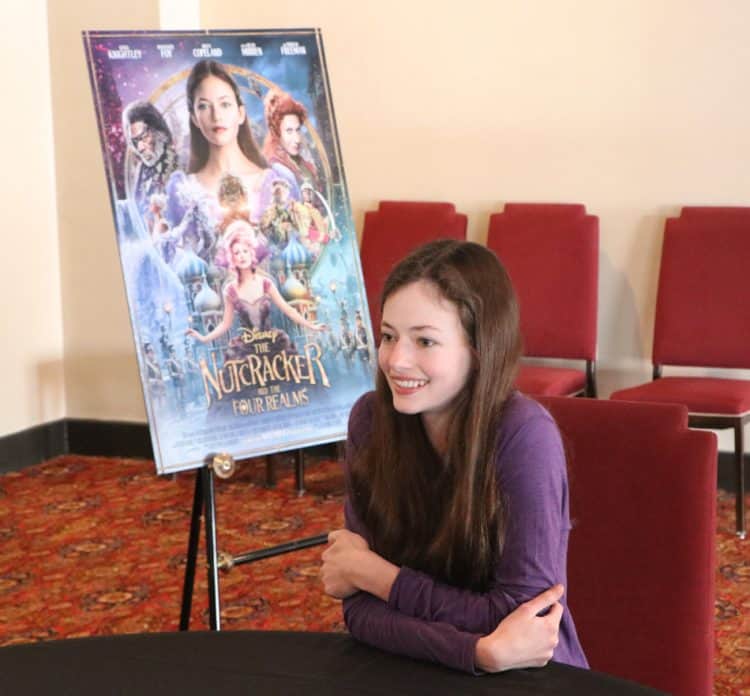 While many of the scenes in the movie would appear to be animated, it was very interested to learn from Mackenzie that in scenes where flowers were opening while Clara walks by, they weren't animated — the flowers were actually being opened individually by real people. That speaks to the realism of it!
Our time with Mackenzie was brief, but for a wonderful reason, so she could go get ready for the premiere. We saw her for a hot minute on the red carpet, where she indeed shone in her Chanel attire. Her spirit is as beautiful as her appearance, and we truly enjoyed our opportunity to interview her.
Disney's the Nutcracker and the Four Realms is in theaters now. See the official trailer below, and then go buy some tickets for a fun, family evening! (You're welcome for getting the music stuck in your head for the rest of the day!)