If you love Halloween and horror movies, chances are you're looking to hit up at least some Halloween mazes this season. Six Flags Magic Mountain Fright Fest makes it affordable and fun!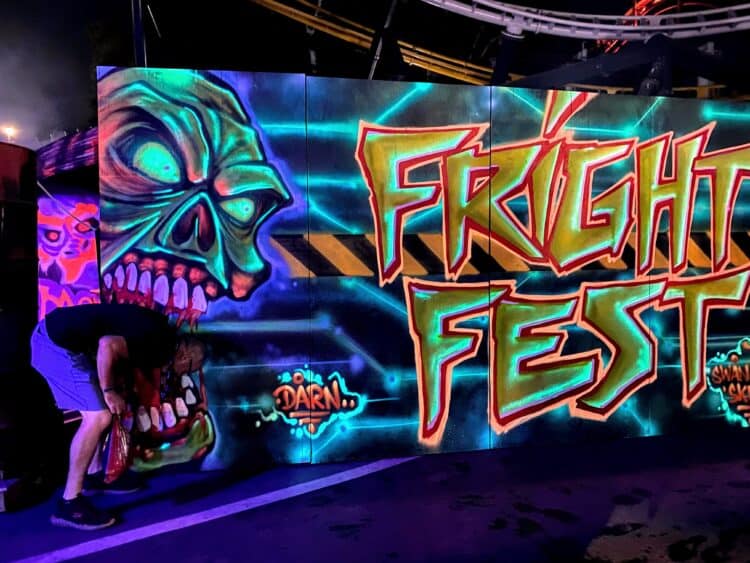 For only $20 per person, you can add a Fright Pass on to your regular ticket price, starting at $65. This gets you into each of the six mazes:
Aftermath 2: Chaos Rising
Condemned – Forever Damned
Ghostober Presents: Willoughby's Resurrected
Red's Revenge
Sewer of Souls
Vault 666 Unlocked
There are also eight scare zones this year, and even better — they are FREE to anyone already in the park!
City Under Seige
Demon's Door
Exile Hill
Nightmares: A Twisted Fantasy
Terror Rising – Dark Developments
TERRORtory Twisted
The Deadzone
Witches Lair
Available Friday through Sunday, each week through October 31, 2021, Fright Fest is a fun family event with additional Halloween decor throughout the park. We were invited as media guests by Six Flags Magic Mountain so we got express bands to be able to see them all; there are lines but they appeared to move pretty quickly.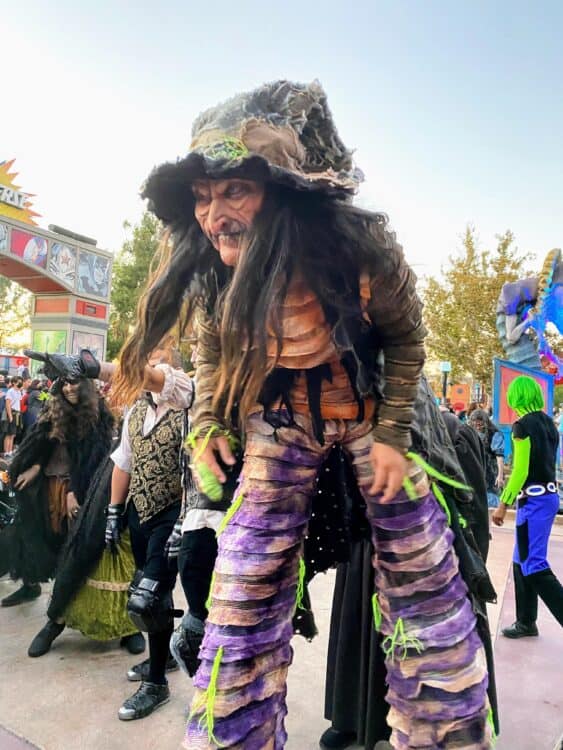 The Dark Minds Mentalist show will astound when he opens the door to the unknown, and Grave Minds will have you unwilling to look away with the scary juggling and fire acts.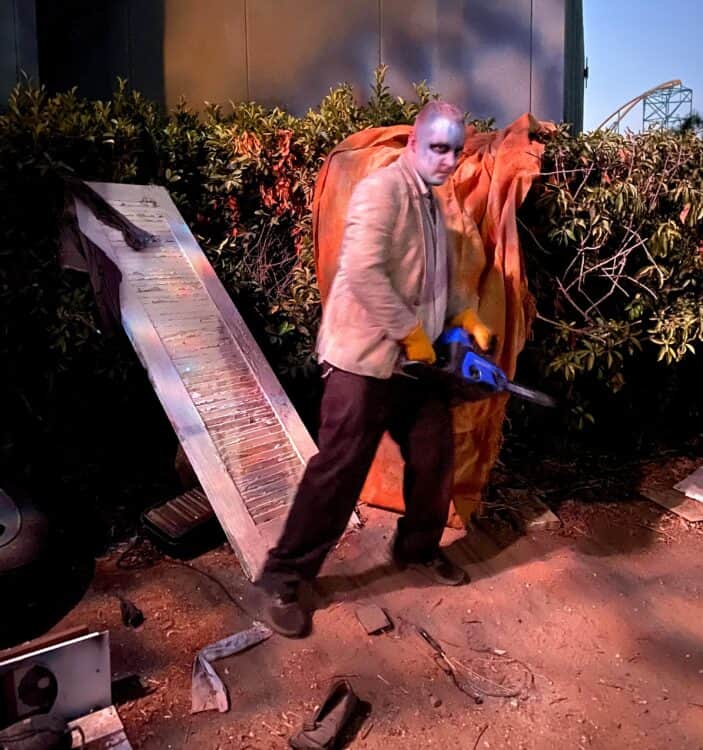 A few tips to enjoying the Halloween mazes and entire park:
Parking can be full if you come closer to the 7pm start time. (Fright Fest closes at 1am.) We were initially directed to the far end of the parking lot, in the dirt and gravel. There were no options to turn off, but once we got there, we were able to drive back into closer areas of the many parking lots to find a closer spot.
There are shuttles, but not many were running, so if you do not wish to walk, you may have to wait. Pad this time into your schedule when planning.
When exiting, the two lanes turn into three. I don't recommend you getting into the far-right lane. As it gets close to the dropoff/pickup loop at the front gates, people began to park there and wait for whomever they were picking up, effectively blocking that lane. (We never saw any security or police addressing this, and it resulted in some honking and unhappy people.)
Use the Helpful Honda Express to get to the mazes and scare zones up by the Ninja ride if your legs are getting tired. Bear in mind, you cannot enter the main line for the Express if you have a stroller; it will not fit and you will have to go back through the line.
We didn't feel any of the Halloween mazes were too scary for kids but I probably wouldn't take anyone younger than 10 as there is a lot of darkness, bright flashing lights and creatures jumping out of dark corners.
As far as COVID safety protocols, masks are required indoors at the time of this writing. No proof of vaccination was required but this may change depending on state/county guidelines, so inquire in advance to be sure you're ready for entry.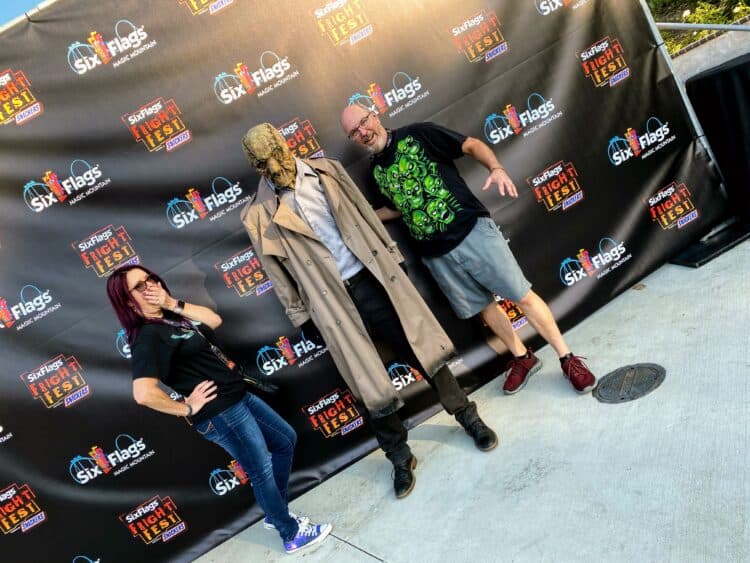 Enjoy whatever scare zones and Halloween haunts you visit — there can never be too many, right?