This summer was pretty weird. I mean, it was weird for everyone, right? Do we go out? Do we stay home? If we travel, do we do it by car? Plane? Stay in hotels? Rent an RV? Still, we needed an end of summer vacation so we had to figure it out. Just as we were about to give up, friends invited us to their mountain cabin. After a quick messenger meeting, we decided who was bringing what, put together a list and headed to the place where we knew we could get all the food and beverages we needed: Smart and Final.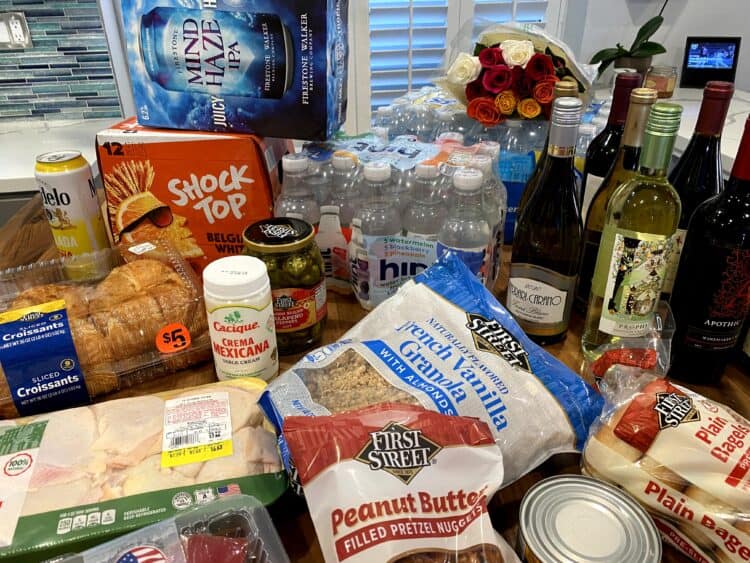 Smart and Final used to be known as the store you'd go to for party supplies and big packages. Not so much anymore! You can indeed still buy all of that there, but now you can pick up fresh produce, meats, snacks, beer and more. Win-win.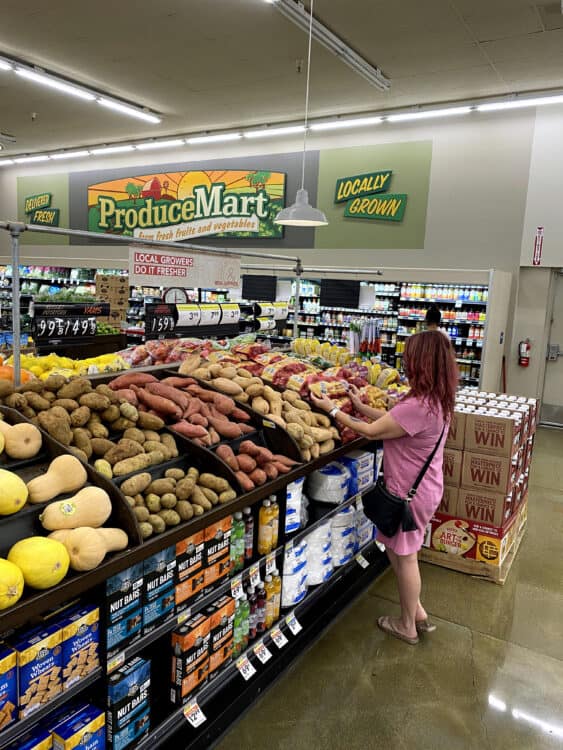 This post was sponsored by Smart and Final.
Our goal for the weekend was to simplify, simplify, simplify. We wanted meals that didn't keep anyone in the kitchen long, and things we could eat out on the gorgeous wraparound deck. We also didn't want to spend a lot of time prepping at home, so other than one item, we packed everything else in the cooler and a few bags and headed up the hill.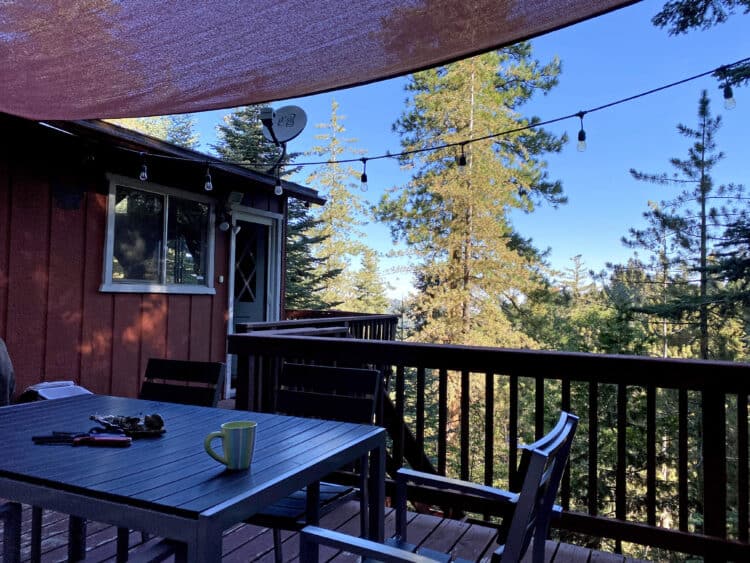 Our ideal end of summer vacation menu meets everyone's nutritional choices — vegetarian, meat lover, low-carb, etc. — with only a few modifications. We also didn't want to have a lot of clean-up, so we had one slow cooker meal and our breakfasts were 'assemble your own.' And on our last day, we got really creative by frying eggs and putting them on top of a leftover Baja pizza covered in hot chiles!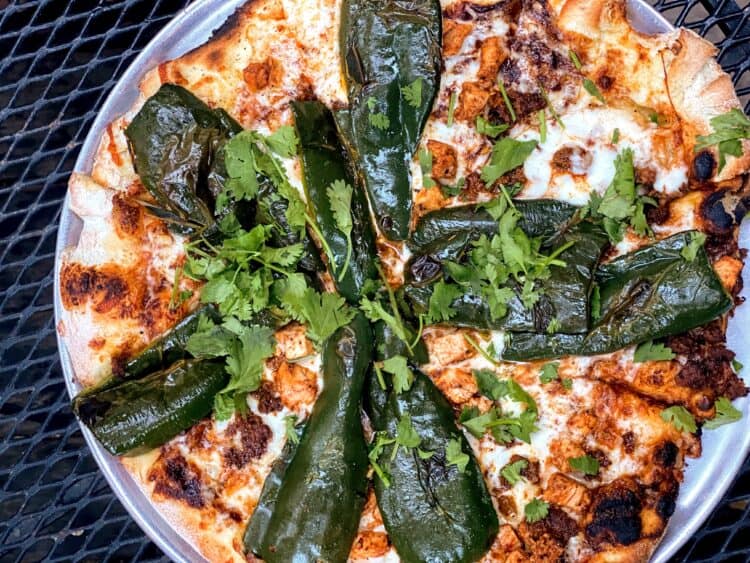 I didn't want to spend my entire weekend snacking, but I did buy one of my favorite things: peanut butter-filled pretzels.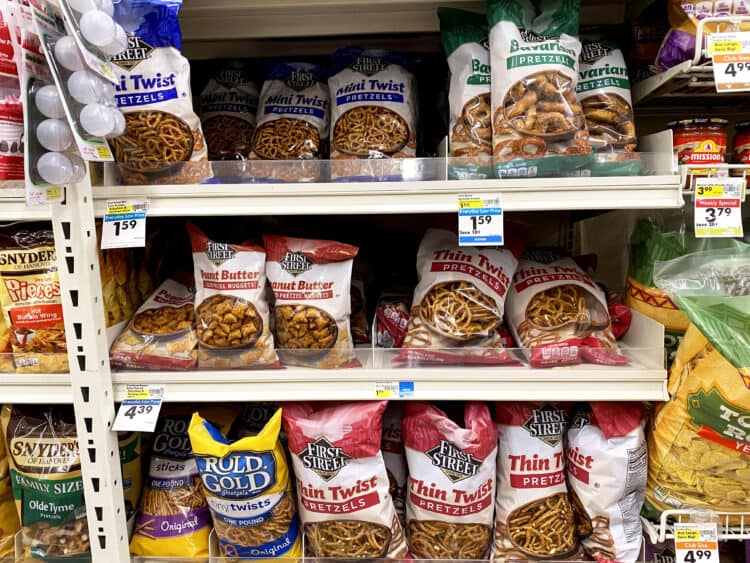 Smart and Final's snack aisle is long and I could have easily put SO MUCH MORE in my cart. Then the husband steered me away…but I did notice the wafers he'd stuck in the cart under the pretzel bag.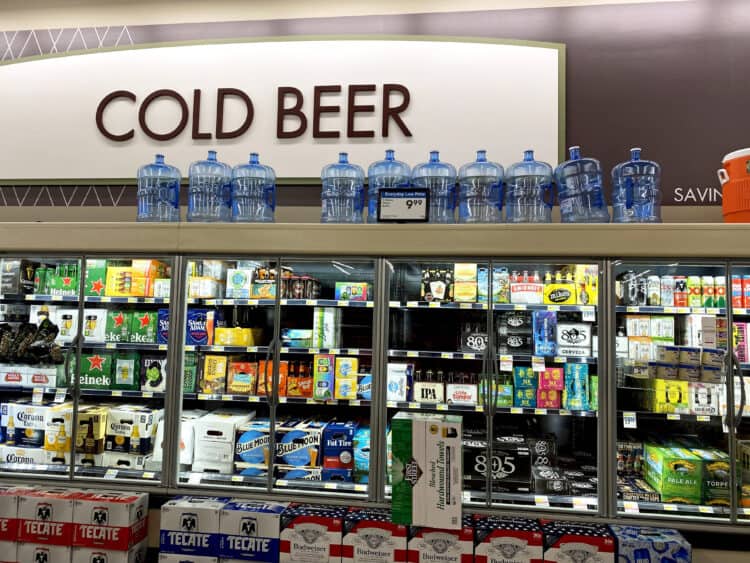 Those pretzels…and wafers.. went well with the Mind Haze IPA that we got at a great price. We also took up a decent selection of various wine varietals. We had hit up the Smart and Final wine section, which is pretty big for a grocery store. Reds, whites, higher-end bottles, low-end boxes and a lot of things in between. Whatever your wine budget is, you'll be able to find a lot of choice.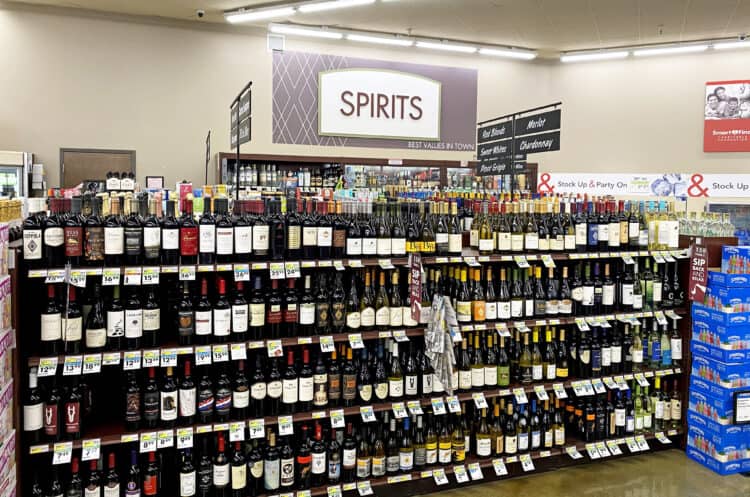 Every end of summer vacation needs beverages, and while not everyone will drink, it's a good idea to be ready in case you want to imbibe. It is, after all, a vacation. If you don't know what kind of wine you will end up needing, I recommend you take two whites, two reds and one rose. For whites, a sauvignon blanc is a steady choice, with a Chardonnay or Pinot Grigio as the second. Red wine options are more varied, but I suggest a good zinfandel and a merlot or pinot noir. Those should work with any meal and any wine palate.
Staying hydrated while walking around the lake and exploring is important. It was pretty hot, even amongst the trees, so we made sure to buy a lot of water. Have you ever tried Hint? It's a really mild natural flavor without being overwhelming. And it's not sweet. Perfect for sticking in my bag while playing bocce ball at McKay Park overlooking Lake Arrowhead! The water at the cabin was perfect straight out of the tap though, so it was easy to keep drinking it when we were at the cabin.
Before we headed up the hill, we seared this gorgeous package of affordable ahi. It makes a great addition to a basic salad or a fancy fish taco…and sometimes, you want to be fancy without all the extra time and expense. Ahi tacos will do it.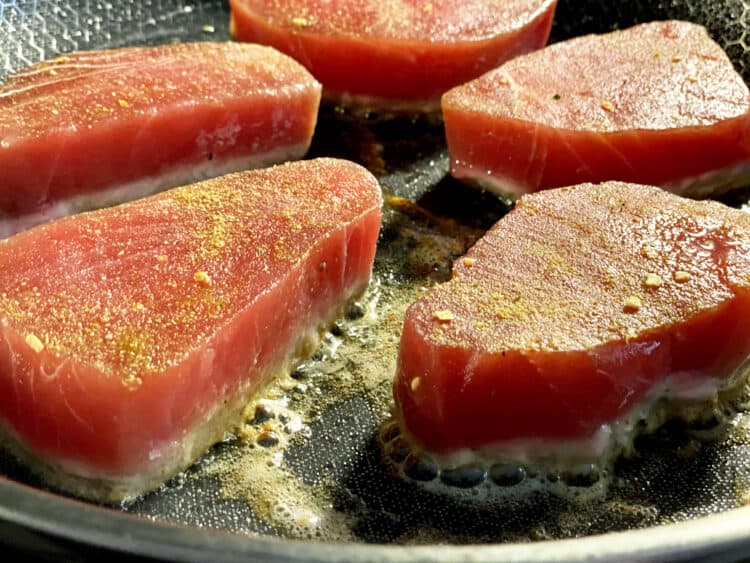 That box of croissants in the top photo? $5! Nine of them, perfect for two meals and one straggler, who happened to be my son, who came up to spend the day with us on Saturday.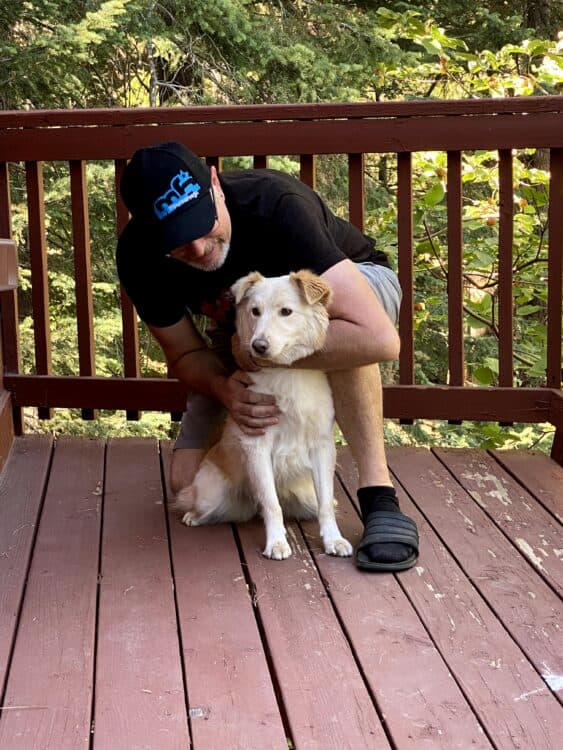 We'd brought our beautiful pup up with us on Friday, and my son took her home on Saturday. She was doing fantastic, but her sleeping habits were out of whack in a strange place and those middle of the night potty trips were an adventure considering bears and raccoons and even a cat were out and about.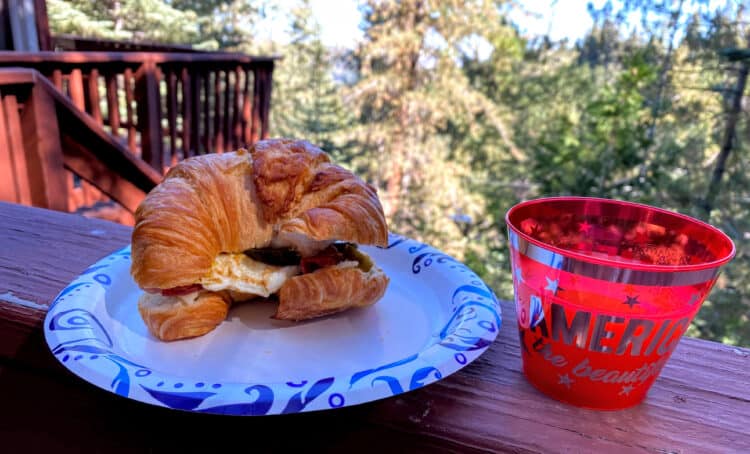 Anyway, those croissants were breakfast two days out of three. Eggs, havarti cheese and bacon made great sandwiches. They were also cost-effective and didn't delay our activities for long.
Throwing a pork roast into the slow cooker lets you leave the house and come back to a wonderful smelling space a few hours later. Just a little seasoning and that pulled pork was delicious with a premade Mac and cheese platter that only took a little time in the oven. It felt like a home cooked meal but was super low-maintenance. We ate that meal under the stars, with a gorgeous view of the lake off in the distance…and that sunset!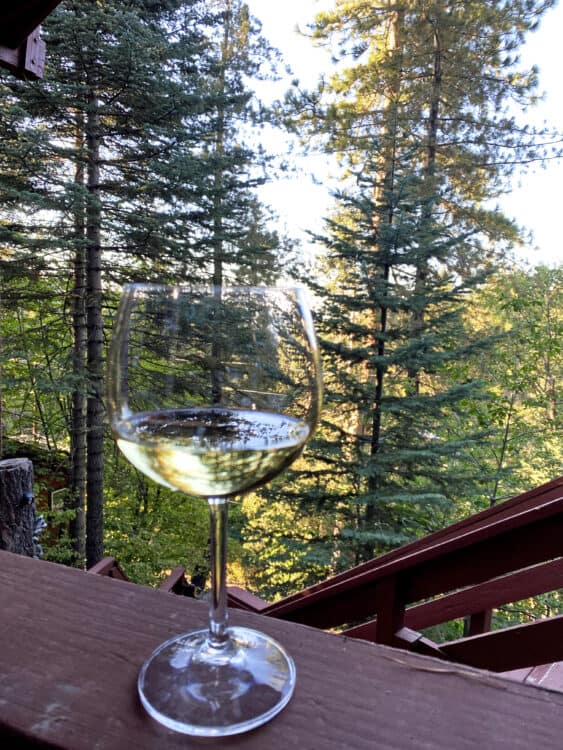 Vacation food doesn't need to be salty, expensive convenience food. With just a little prep, you can have meals that don't break the bank while still feeling like you are really on a getaway from all the work.
You've still got time for an end of summer vacation of your own! Keep it simple. Don't overbuy and don't feel you have to impress anyone. Good food doesn't have to be expensive or time-consuming. The goal of your end-of-summer vacation is to relax, spend time with those you love and rejuvenate yourself. Life's short, get out there and enjoy it!