Only one more week until Olaf's Frozen Adventure hits theaters and I can't wait to see it again! This 22-minute featurette will play before Disney Pixar's Coco in theaters beginning November 22 and you are going to love it.
I was invited by Disney to attend the advanced screening of the movie at Disney Animation Studios in Burbank a couple of weeks ago. It was such a fun evening, as all things Disney always are. Not only did we get to screen the movie, but we had the opportunity to explore the renovated animation building. (You may have noticed that big blue wizard hat on top of the distinctively shaped building off the 134 around the Buena Vista exit, right? I always feel SO excited just to be able to get into the building!)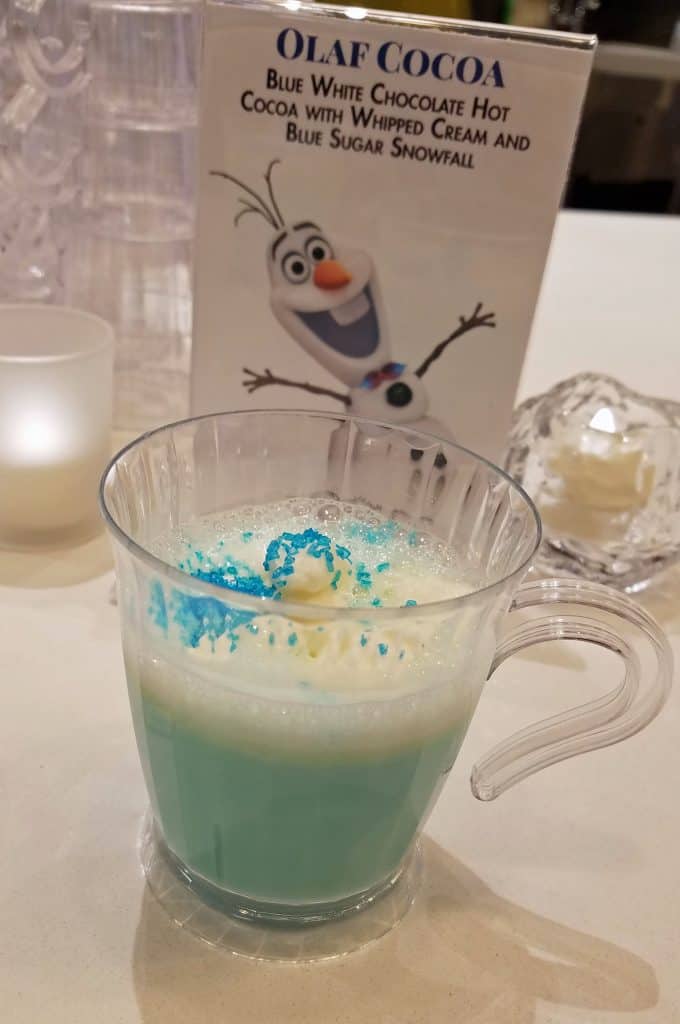 We also were treated to a buffet of Olaf's Frozen Adventure-inspired foods, but my favorites were the white chocolate hot cocoa, the Olaf-shaped rice krispy treats and these beautiful Christmas cookies. Even that early in the season, it was a very holiday-feeling evening!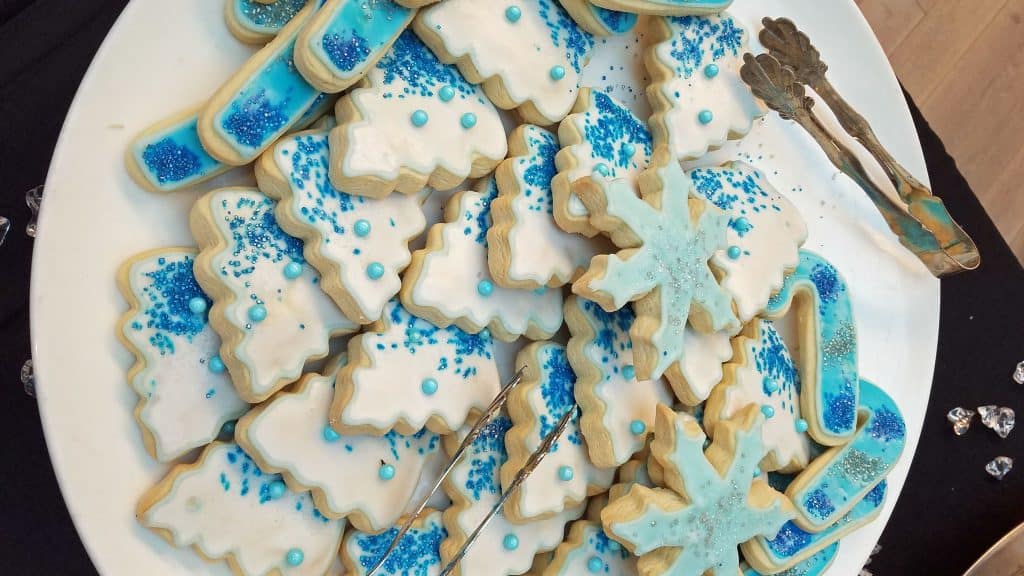 This isn't the most flattering photo of these adorable Olaf treats, but I just love the expression on this treat! Doesn't he look like he's climbing off the plate and saying DON'T EAT ME??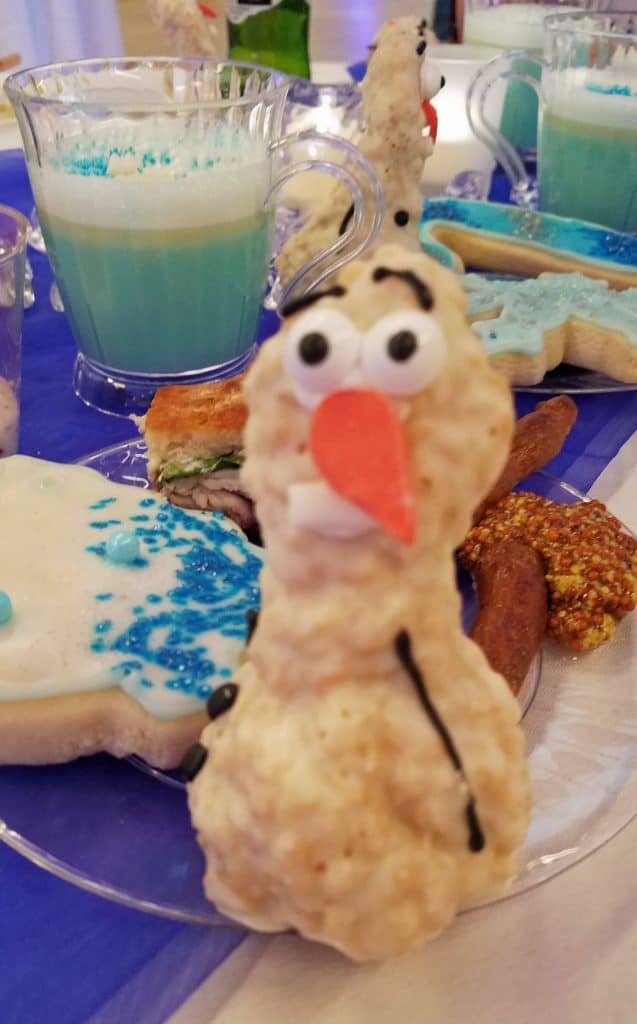 Throughout the evening, we were able to take part in various activities. This is my not-so-good effort at creating a marshmallow Olaf.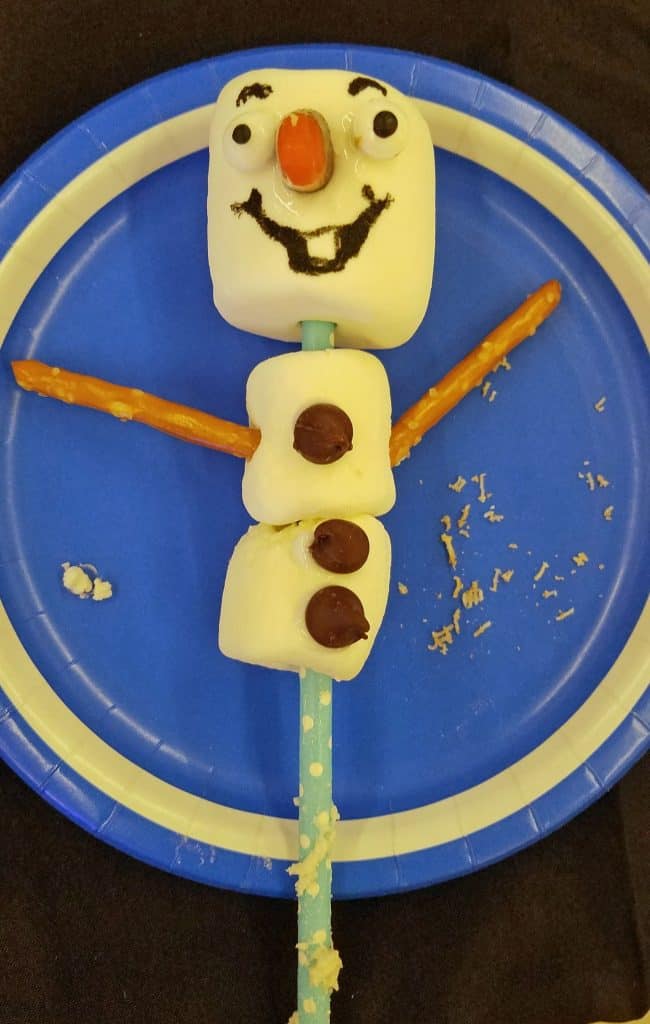 This is my not-so-bad effort at drawing Olaf, my favorite part of the night other than seeing the movie itself. It's no award winner, but you can at least tell it's Olaf, right? I was an art major in college yet I haven't picked up a pencil to sketch in 20 years, so this reminded me why I loved drawing and illustration so much. Olaf's cheeky attitude has to come through and so much of that is in the little things like the three stray 'hairs' and his front teeth.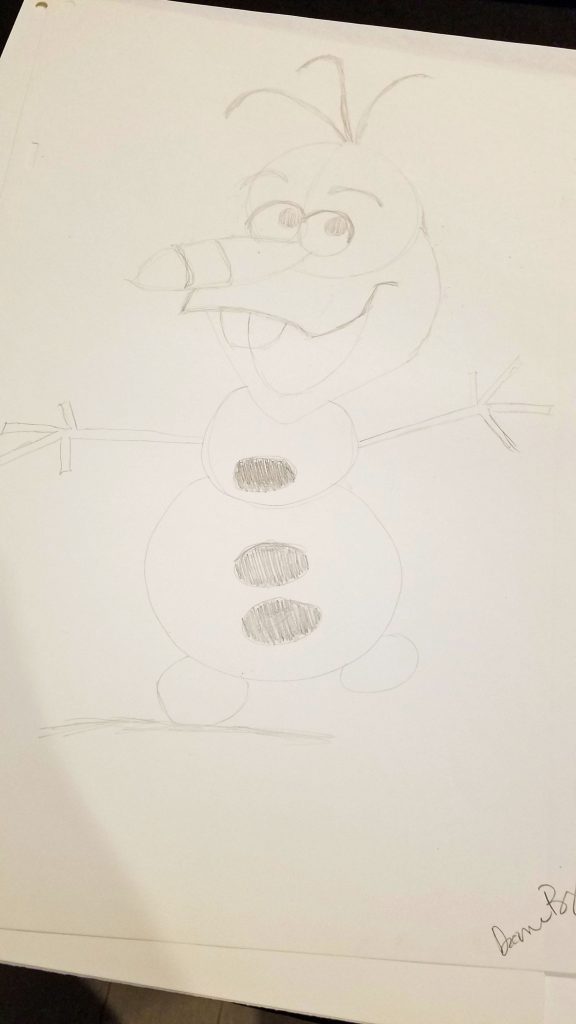 We had the pleasure of being taken through a step-by-step class with the best instructor possible for this — the head animator of Olaf's Frozen Adventure, Brian Kesinger. So patient and so clear, my masterpiece was a lot easier due to his help. I'm going to frame it and put it up on my Disney litho/art wall!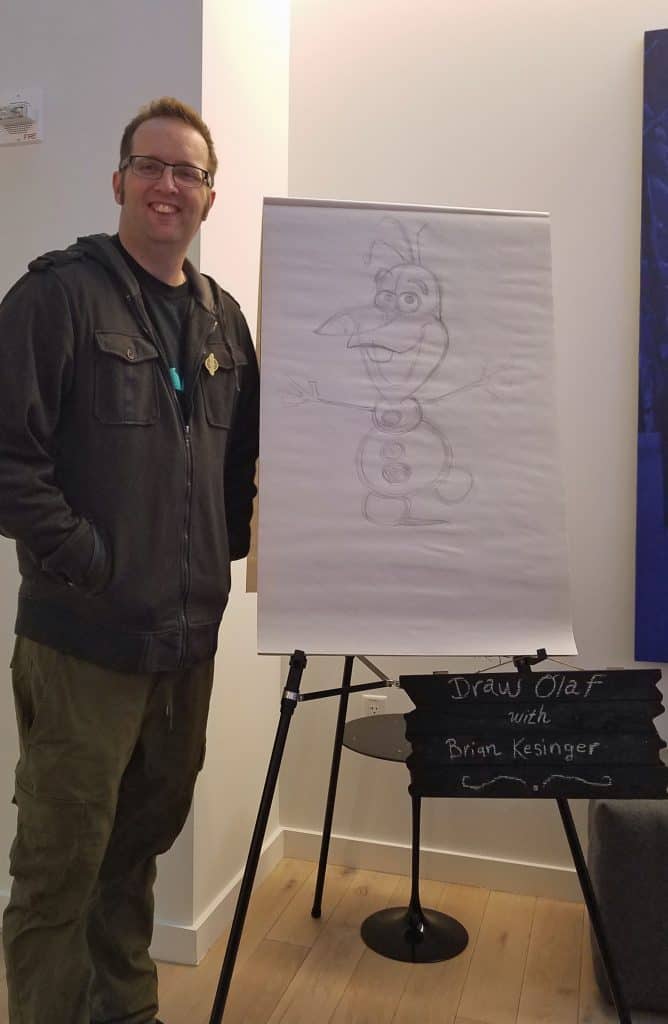 In addition to Brian, we got to interview Directors Stevie Wermers-Skelton and Kevin Deters and Producer Roy Conli. Also in attendance, available for informal chat and event participation was:
Production Designer Mike Giaimo
Head of Animation Brent Homman
Head of Story Brian Kesinger
Visual Effects Supervisor Josh Staub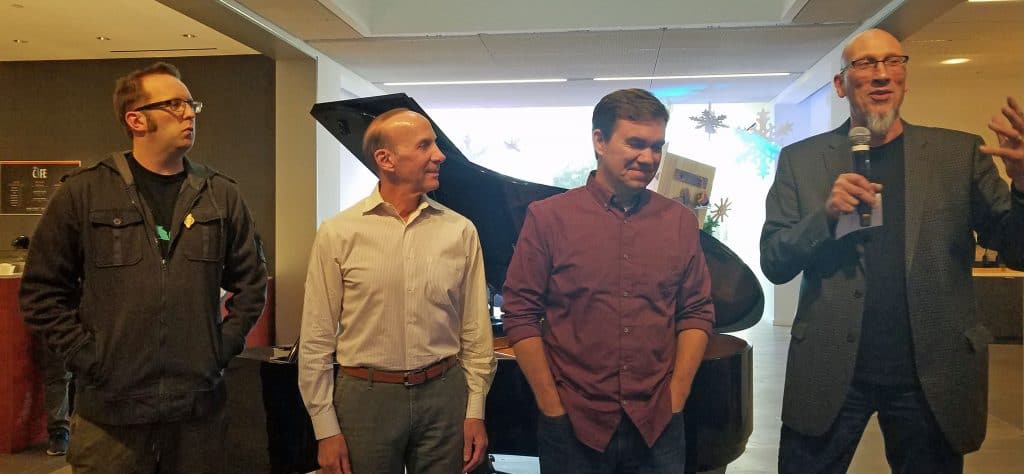 We enjoyed photo opps while surrounded by Olaf-inspired artwork and we got to watch a performance by the songwriters, Kate Anderson and Elyssa Samsel, of one of the main songs in the short. Isn't it a pretty song?
This was one evening for the books! Oh, and did I say that Josh Gad was there, too?
Most of the questions revolved around the holidays and everyone's personal traditions. Josh sounds like the penultimate dad, so excited about seeing his children happy.
The movie itself takes you from happy to sad to "oh no!" back to happy in its 22 minutes. NO spoilers here, other than Olaf again steals the show in this movie short. The movie takes place after Frozen, focusing on traditions and their importance in a family, or whatever semblance of a family that you have. (Not all families are blood related and who is a better example of this than Olaf??)
Ready for a trailer?
And maybe another?
Happy holidays from me — with Thanksgiving coming at us full speed, take some time with the family to go see Coco, another amazing movie. (I'll have more on that on the blog next week, so be sure to come back and visit then.) Olaf will endear himself to you again. One last photo from our evening at Disney, with some of my most favorite ladies ever.