Last week, the kids and I headed out early one morning with exciting plans for the day: experiencing Knott's Ghost Town Alive! A brand new interactive approach to enjoying Knott's Ghost Town, it is designed to immerse everyone into the wild west experience amongst the boysenberries, rides and entertainment. And that it does, from the minute you walk through the gates.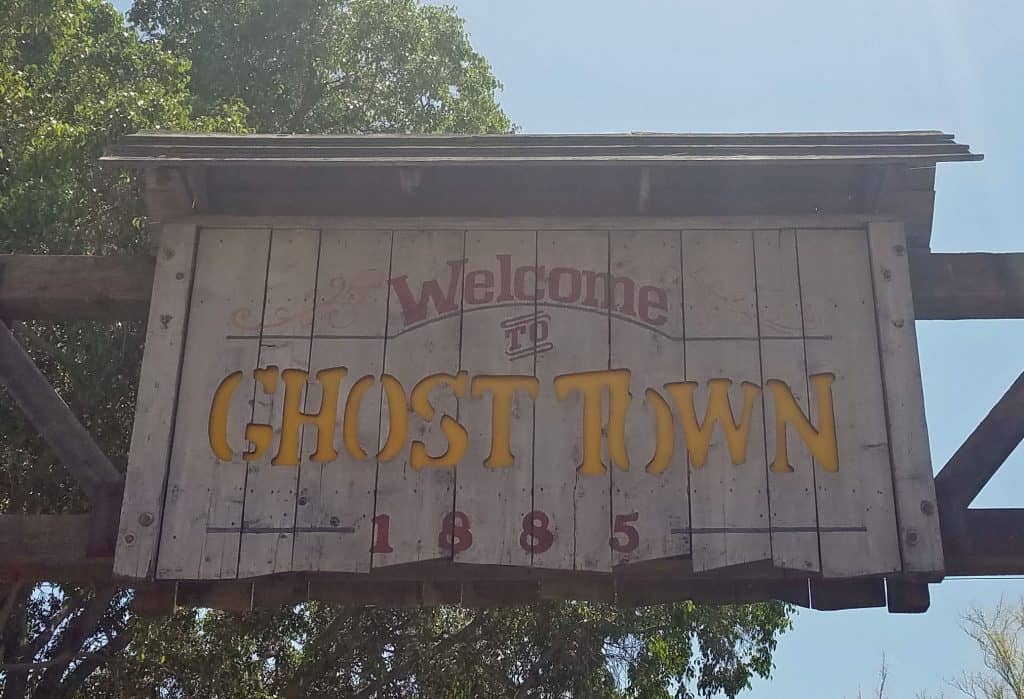 Entering Ghost Town is like stepping back in time. Catchy, old-time western music plays quietly. Costumed characters appear in various stores or just walking through the town, drawing you into their activity or giving you the daily newspaper, the Calico Gazette.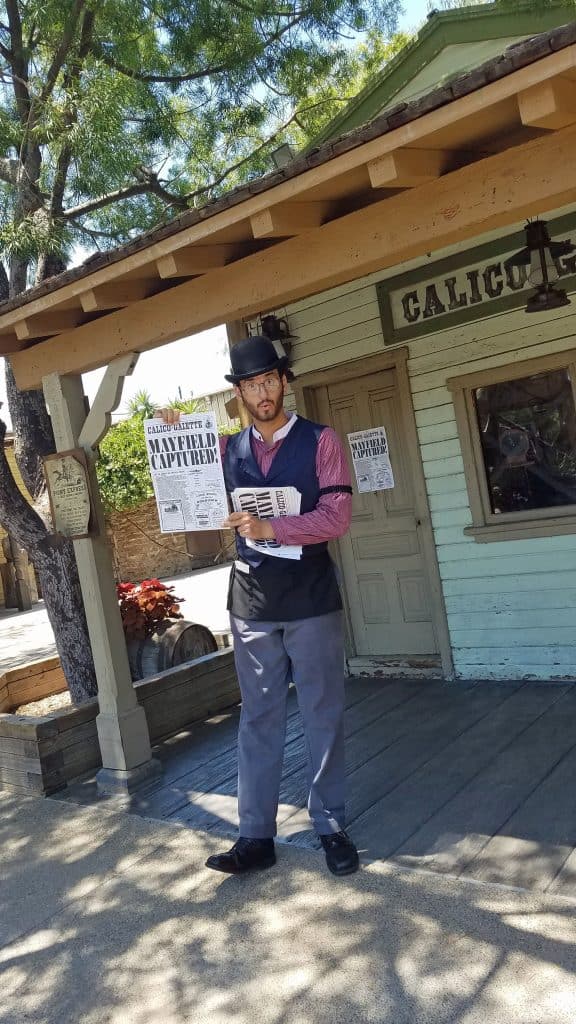 Check out that headline: Mayfield Captured! I won't spoil the plot for you, but guests are invited to participate in the daily events as everyone tries to help re-capture the escaped bandits, the Mayfields. You may be on the good side, or on the bad side, but whichever side you're on, you won't learn the results until early evening at the daily hoedown. If you want to be an honorary citizen of Calico, you have to play the part as the events unfold and your participation may just change the course of Calico history!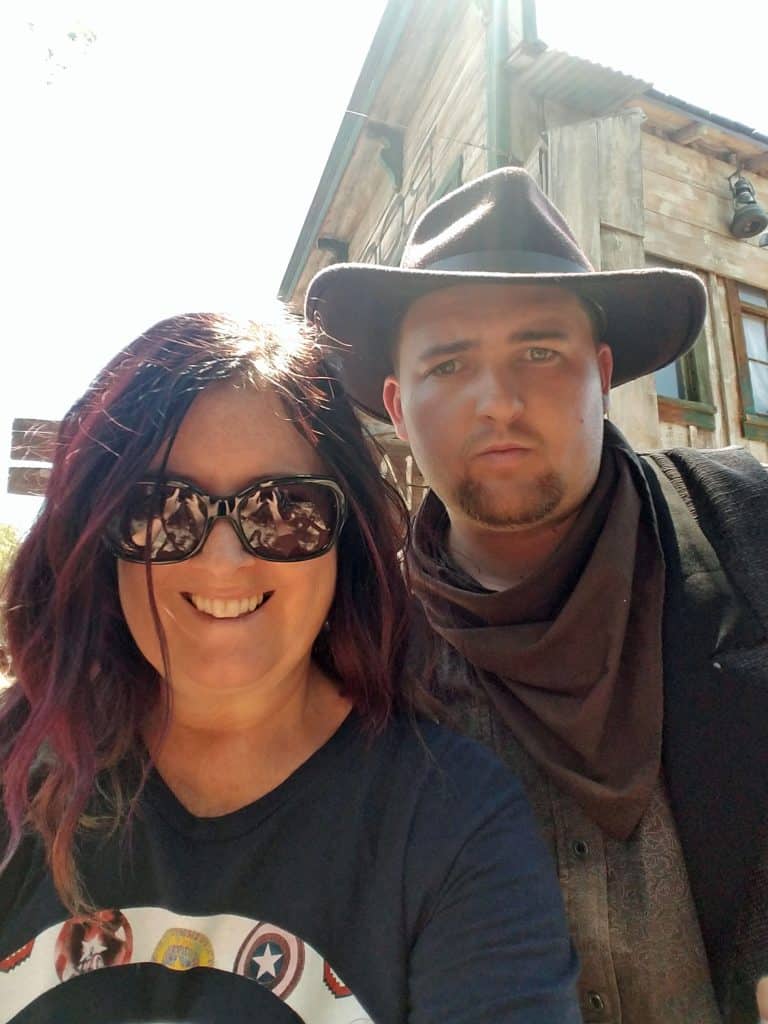 Or you may end up in the hands of the sheriff, all the way down to the jail cell!  We were given free tickets to the park so we could attend and tell you all about it, so we wanted to be sure to do all the things….didn't know that it was going to include a sheriff encounter but doesn't he look serious??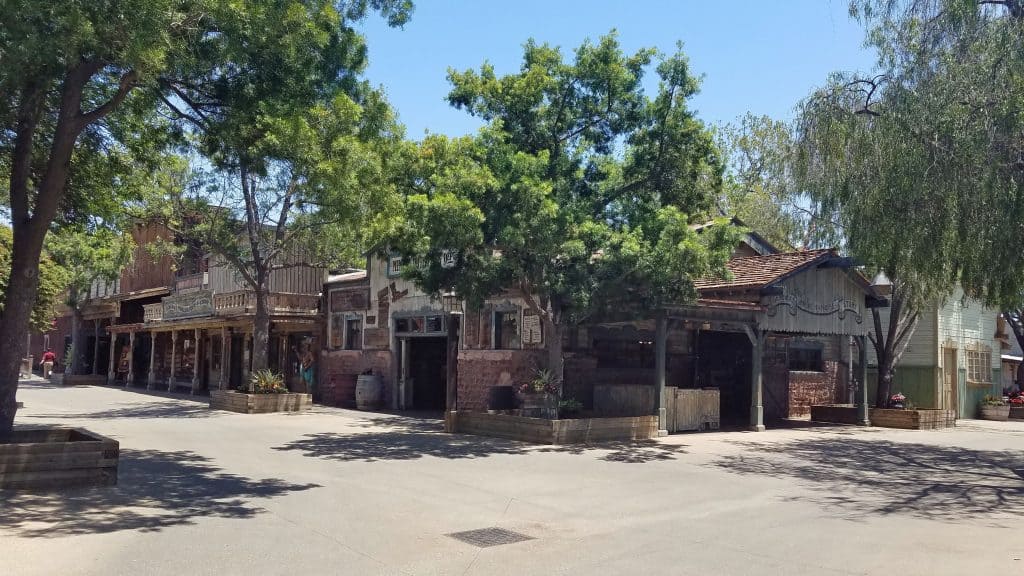 We started our day in the wild west pretty early, before it got busy. We wandered through the various shops, bought some treats at the old-fashioned candy store and of course, got some boysenberry punch. You can't go a day at Knott's Berry Farm without all the boysenberry things, but my favorite will always be this beauty, a boysenberry funnel cake.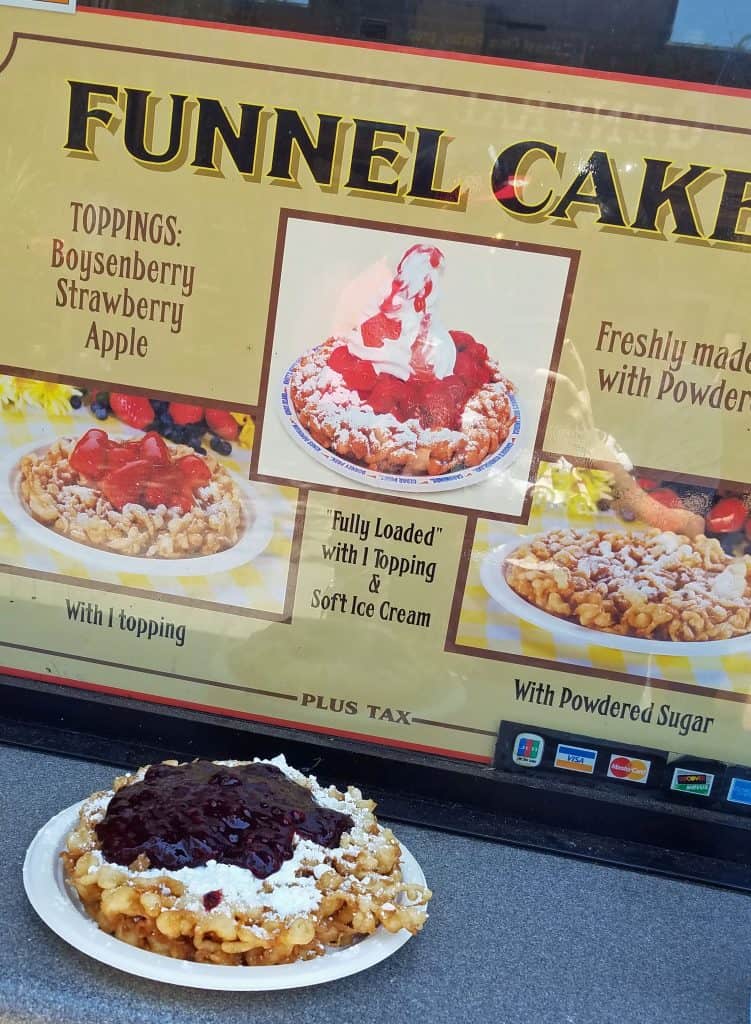 Light and crispy, covered in boysenberries and powdered sugar, and ice cream if you wish, there's only one word for it: yum. I grew up visiting Knott's frequently, living nearby down in the OC, and this favorite has never changed. Even with the addition of the Fun Bun and boysenberry-filled churros to go along with the boysenberry latte at the Starbucks by Johnny Rockets, it remains the one treat I hunt for at every visit. Big enough to share, I sat with the kids and we quickly devoured it completely before we headed off for the latest events in Ghost Town.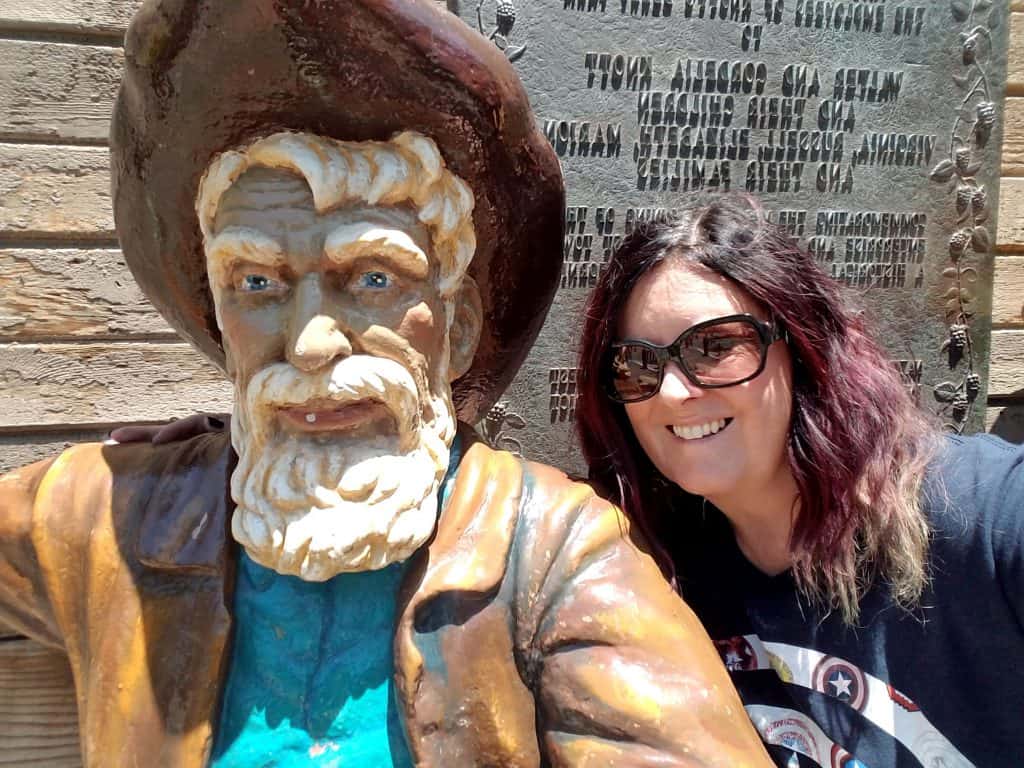 We also had to stop for some photos. As the day went on, they got a little sillier. Lots of boysenberry punch, rides and drying out from a good soaking on Bigfoot Rapids means you end up with at least one photo like this.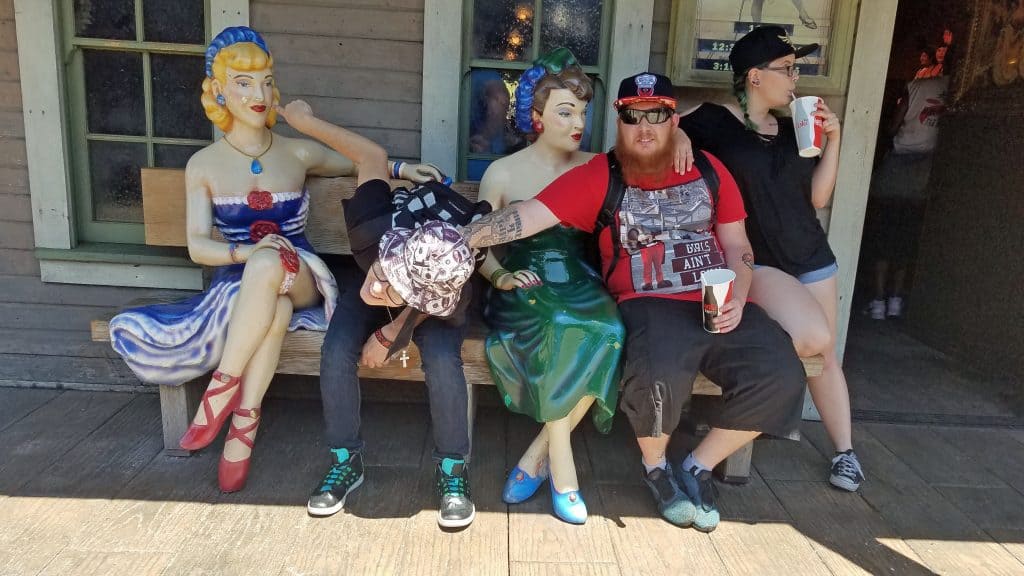 It was two days before the first official day of summer, but the temperature was rising. That only means one thing when you hit up an amusement park: cool water rides like the Log Ride. Drifting quickly through various scenes of a logging town, the light splashes and quick drops are a fun way to give your feet a break. I've been riding the ride for too many years to mention, but the latest updates only improve upon my fond memories.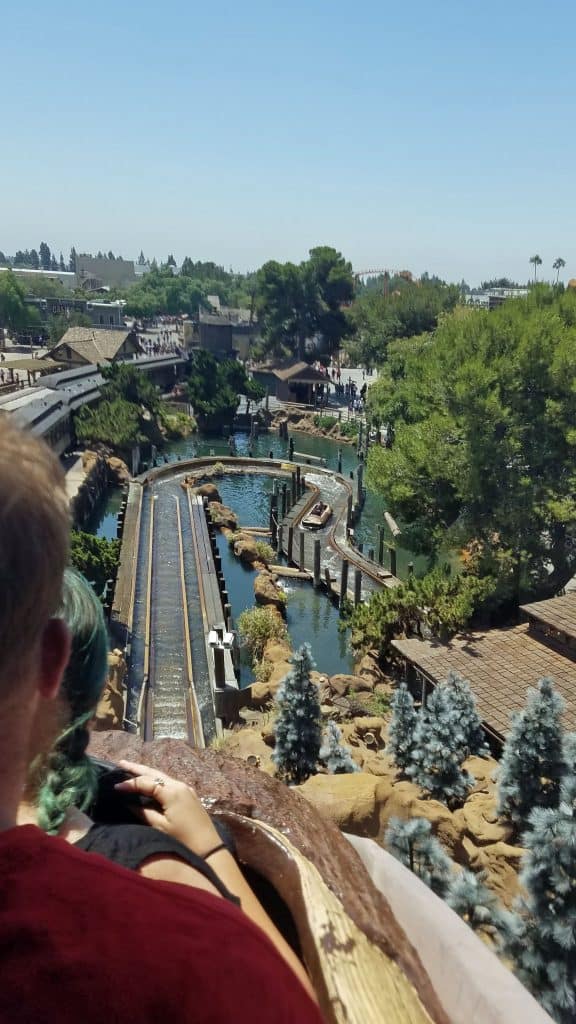 That last drop had us all screaming but it was over fast, leaving us only slightly wet and laughing for several minutes later. (We may have laughed more at the high-pitched screaming of my youngest son, who insisted on sitting in the back and may have gotten the most wet!) Our first ride of the day had been the Silver Bullet. Two of my kids were in the second row from the back, on this side; I didn't ride this one, because someone had to take photos, right? (My favorite ride is Xcelerator, but it wasn't open on the day we went or I'd share awful photos of me with my mouth open and hair flying, while loving every second of it.)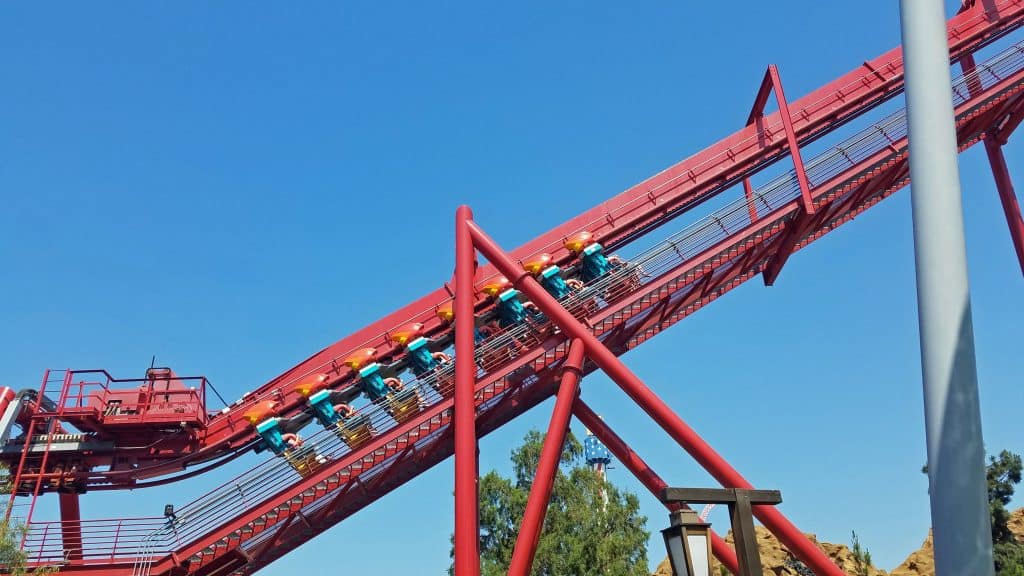 Silver Bullet is a long ride with a lot of swirls and turns and even an inversion. It is directly across from the main entrance to the park so you can't miss it.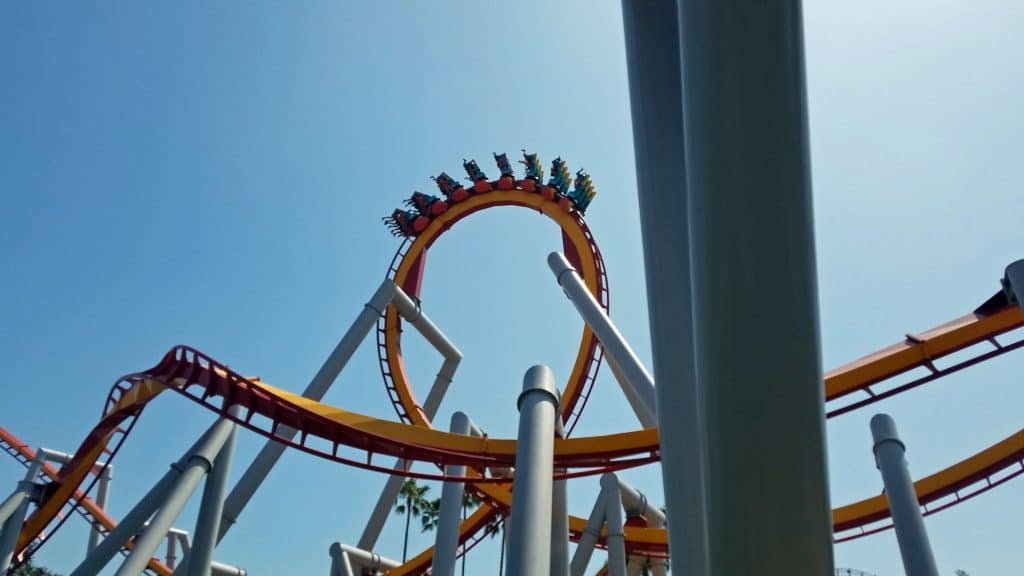 Nope, this one is just not for me…I mean, nope, we couldn't miss out on photo opps like seeing the kids go upside down!
Another photo opp is this beauty named Ted.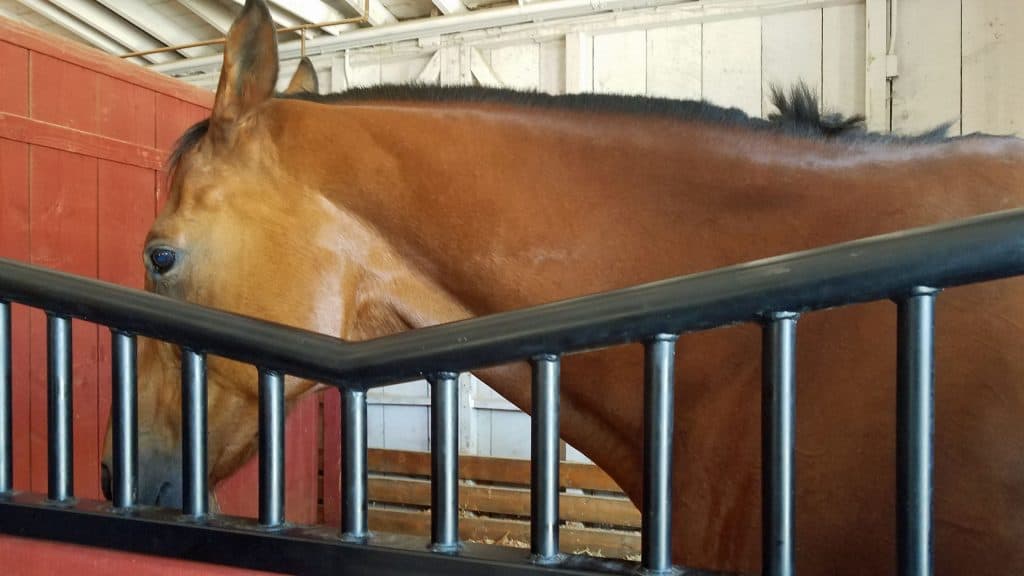 Ted is the sweetest horse I've met in a long time. I was petting his neck when he quickly turned towards me, laid his face on my shoulder and whinnied quietly. It was as close to a horse hug as there ever was and I hated when it ended. Stop by and meet Ted at the Livery Stable in Ghost Town, along with some of his buddies. That's another part of experiencing Knott's Ghost Town Alive — there is something for everyone. Even if you don't like fast rides or things that get you wet, you'll enjoy the day. Don't miss taking a ride on the Rio Grande Southern Line, a steam engine train that takes you around the park.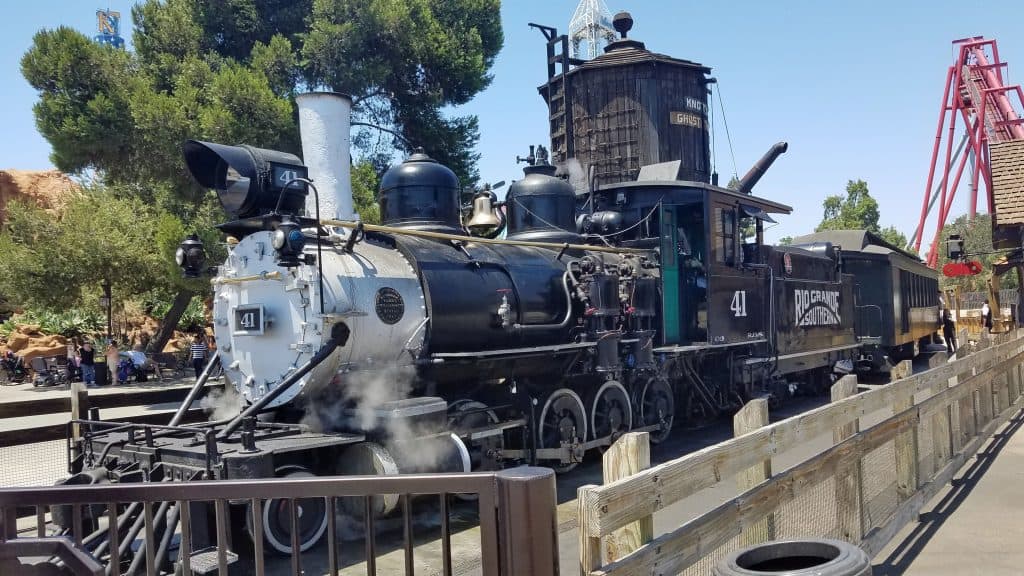 The stagecoach still runs all day long if you want one more wild west experience, and don't forget to stop in to see Snoopy's new Magnificent Magical Revue held over at the Charles M. Schulz Theatre, by the new Iron Reef ride, throughout the day. There are also at least 15 other shows taking place daily, such as the Calico Saloon Show, the Wild West Stunt Show: Frontier Feats of Wonder, and the new Circus of Wonders.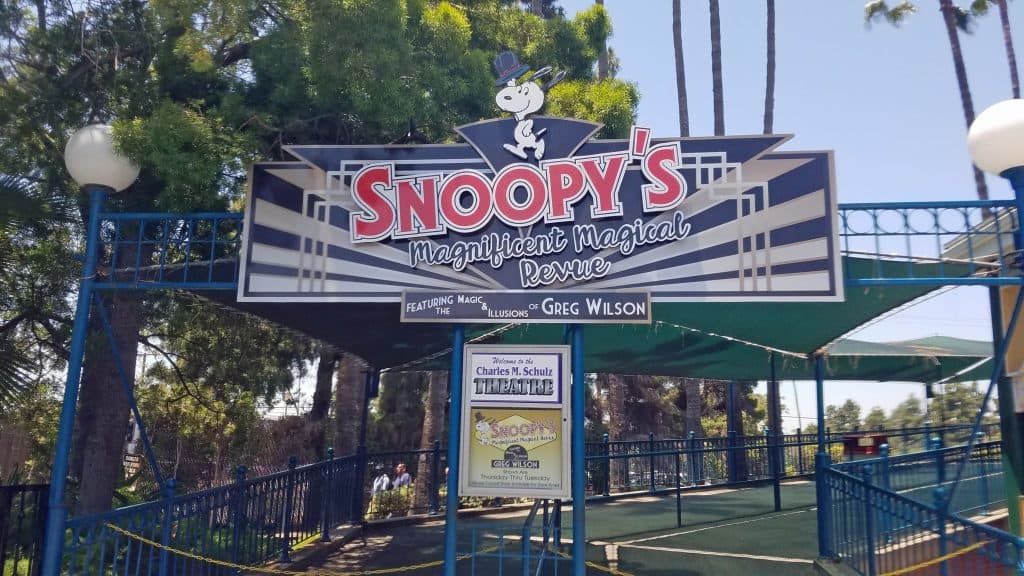 Full of marvelous magic, Snoopy and his friends never fail to entertain. And speaking of Snoopy…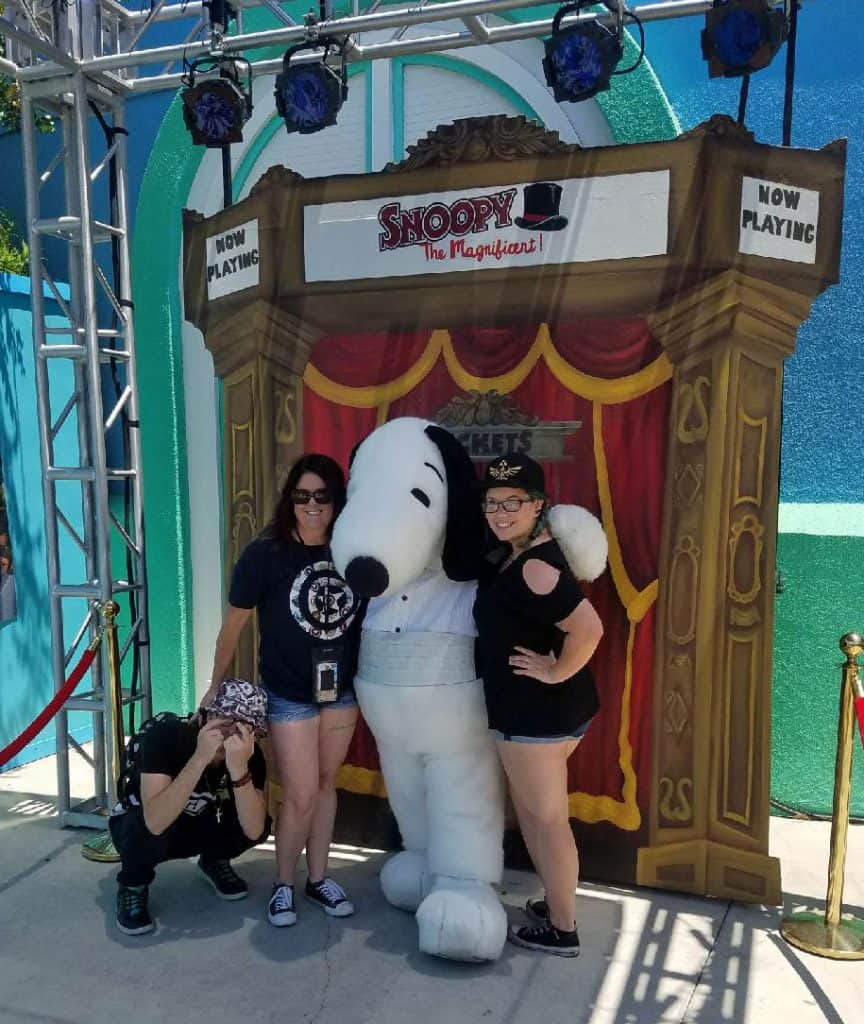 See my sporty lanyard? It's waterproof so I was able to take my phone on the water rides without worry. Totally worth it for anyone that is an amusement or water park fan. (Think Knott's Soak City!)
Don't miss out on the new Ghost Town Alive! It's available at Knott's through September 4th and there's no cost to participate. It adds one extra layer of fun to the day that you'll definitely enjoy. It's set up so you don't need to spend all day in Ghost Town — unless you want to — so you can leave and return to the area without worry. You can purchase tickets online here, or they are available at the entrance gate. Season Passes are very affordable, and can include Knott's Soak City if you wish. You can also buy Fast Lane passes that significantly shorten your wait times and dining packages to decrease your food costs for the day.
Knott's Berry Farm, located in Buena Park, California on Beach Boulevard, is easily accessible via the 91, 22 and 5 freeways in Orange County. Only about an hour from LAX, if not less depending on traffic, it's an affordable amusement park with a long history of helping local residents and tourists alike make fun memories with their loved ones. There is now a hotel on-site and there are also many other hotels within walking distance, along with many restaurants, but don't miss out on Knott's Chicken Dinner Restaurant to have some of the infamous fried chicken.
Make Knott's a stop on your next family vacation and let me know how your Ghost Town Alive experience turns out!