Who ya gonna call??
Ghostbusters! Now you get to see the Ghostbusters maze at Universal Studios for this year's Halloween scare event! Are you ready to get scared in too many ways to count? (The amount of mazes and films featured this year is going to be spectacular!)
Keep reading for news about the new maze via a new Universal press release!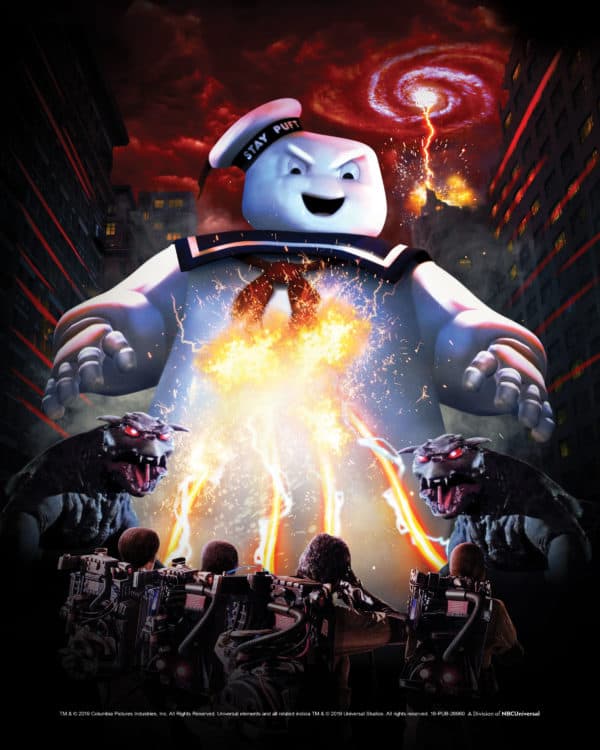 For the first time ever, Sony Pictures' classic film, Ghostbusters, is coming to "Halloween Horror Nights" at Universal Studios Hollywood and Universal Orlando Resort– bringing the most memorable scenes, characters and supernatural spirits from one of pop culture's most iconic films to life in immersive mazes based off the 1984 classic at the nation's premier Halloween events, starting this September.
Ghostbusters has entertained generations with its comedic yet frightening tale of four paranormal investigators on their quest to eradicate supernatural threats from creating chaos throughout New York City. As the film marks its milestone 35th anniversary, guests will have the unique opportunity to live the action and terrifying scares they have seen in the hit film when it comes to life at Universal Studios' "Halloween Horror Nights" in Hollywood and Orlando.
In each maze, guests will follow in the footsteps of the Ghostbusters – Peter, Ray, Egon and Winston – as they venture through artfully recreated scenes from the film, including the firehouse, New York Public Library and the Temple of Gozer, as an army of ghoulish spirits, hideous specters and ectoplasm-dripping phantasms attack from every corner.  As they delve deeper into the maze, guests will come face-to-face with an array of paranormal creatures, from the voracious Slimer to the all-powerful Gozer the Gozerian and in its ultimate destructor form – the Stay Puft Marshmallow Man, to brave the demonic spirits and survive the night.
"Halloween Horror Nights" begins Friday, September 6 in Orlando and on Friday, September 13 in Hollywood. Additional details about the events will be revealed soon. For more information about "Halloween Horror Nights" and to purchase select tickets at Universal Studios Hollywood and Universal Orlando Resort, visit the Halloween Horror Nights website.
The new Ghostbusters maze is going to be epic! I'm also really excited about the Netflix Stranger Things maze — I didn't get to go last year and we're major Stranger Things fans and I've got a new t-shirt I need somewhere to wear it to! (Thanks to Hot Topic for so many cool Stranger things items!)
Will I see you there? Presale tickets are available now, and if you haven't seen this year's commercial spot, watch below!