Food and wine tasting. Beach. Bay breezes. Friends. That's a perfect Southern California day for this foodie, and I'm excited that I get to do it at this year's Pacific Wine and Food Classic. Tickets are still available, so keep reading to learn more about this yearly event and why you should be there!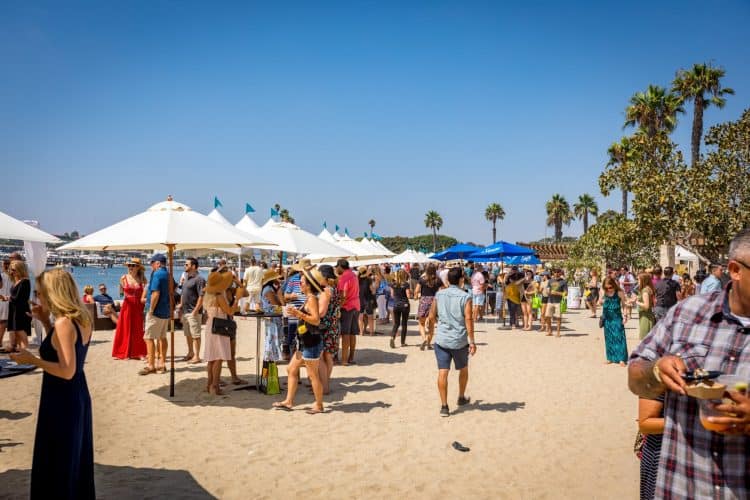 I attended the event last year for my first time. We arrived early and visited as VIP, which entitles the ticket holder to entrance an hour before General Admission. (If you can swing VIP, I fully recommend it! Not only do you get that additional hour but you can enter a VIP-only area on the end of the beach with some food and wine tastings unavailable to the rest of the event. So worth it!)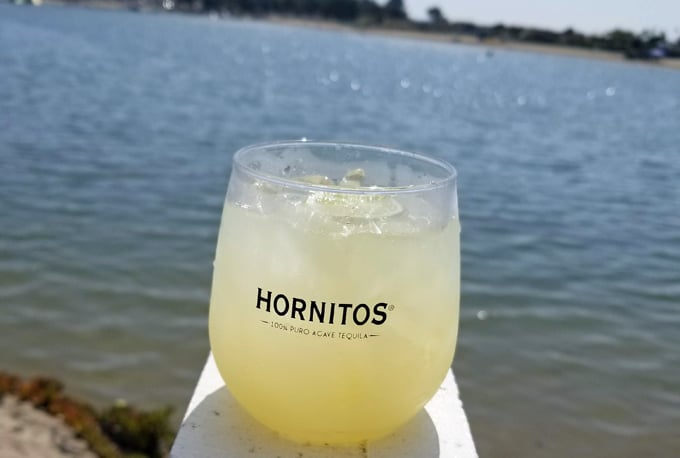 The Pacific Food and Wine Classic is an upscale tasting event, with many high-end food and wine vendors providing tastings and sips that will have you coming back for more…yet there are so many choices, you need to pace yourself so you don't run out of time or stomach space before you try everything.
Seriously, pace yourself. The word "tasting" is a misnomer, as the servings are not small and some are very filling on their own. The drinks range from simple wine and beer pours to cocktails in fancy glasses. Grab your plate and your beverage and head to the sand, where you can sit near the shore or stand in the breeze to enjoy all your tastings while listening to music provided by DJ Mark Moreno. It epitomizes the word "relaxation," and you won't want to leave at the end of the three hours.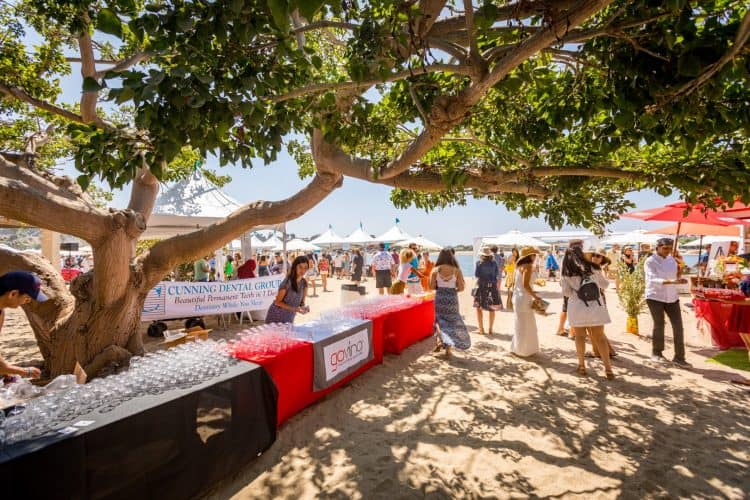 Parking is plentiful but they do encourage that you ride share or get an Uber or Lyft as it does fill up as the day goes on. We arrived early last year so we got a good spot, but when we left, we noticed others had to park outside of the venue so plan ahead.
We're attending as media again this year, which means our tickets are complimentary, but you can find more about purchasing your tickets here. The event will sell out, as you won't find many events with cuisine foods served by over 60 renowned chefs, and it happens to have been voted as one of the top 10 best food and wine tasting festivals in the world. High-praise for something right in our backyard!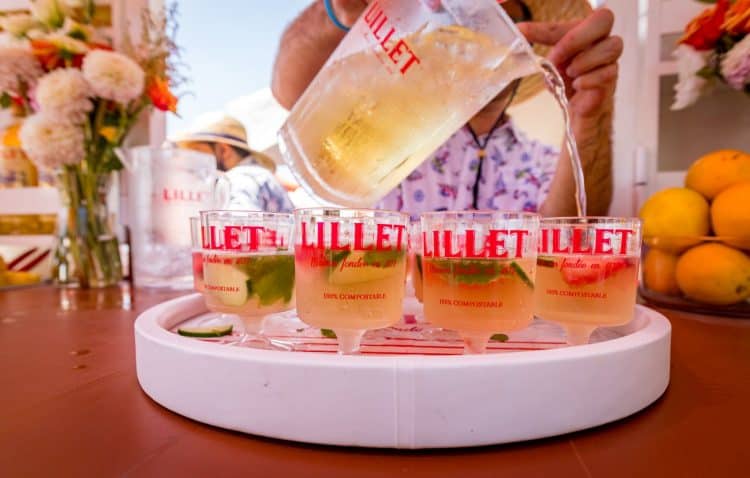 Be prepared and bring your comfy shoes and sunscreen, as this event is fully outside. You'll want to be able to easily walk in the sand, and a hat is also a good idea. There is handicap parking, but it can be hard to push wheelchairs in certain areas of the event that are off the asphalt. Also, no children of any age, babies included, are allowed inside the event. No backpacks are permitted either, and there will be security check before you enter.
The food and wine tasting at the Pacific Food and Wine Classic is worth far more than the price of admission, so if you're considering going, buy your tickets as soon as possible so you don't miss out! I'll see you on the sand!