The day before Halloween, the husband and I had the pleasure of attending the annual Vampire Tasting event at San Antonio Winery in Ontario, California. I attended as press, which means my visit was complimentary, and just like the recent Argentine wine tasting (which I wrote about here), it was such a fun evening! It's very popular, typically sells out, and my pictures below show why!
Any time you walk in the door and are handed a glass of wine, really, can you complain? We've done a lot of tastings over the years and I can wholeheartedly say that San Antonio Winery are among the most generous with their pours. The Vampire Tasting consisted of six tables, each with a food course and the accompanying wines…and by wines, I mean several. Most were red, in keeping with the vampire aspect, but whites were also available. Here's the tasting menu, so you can get an idea of what we were offered.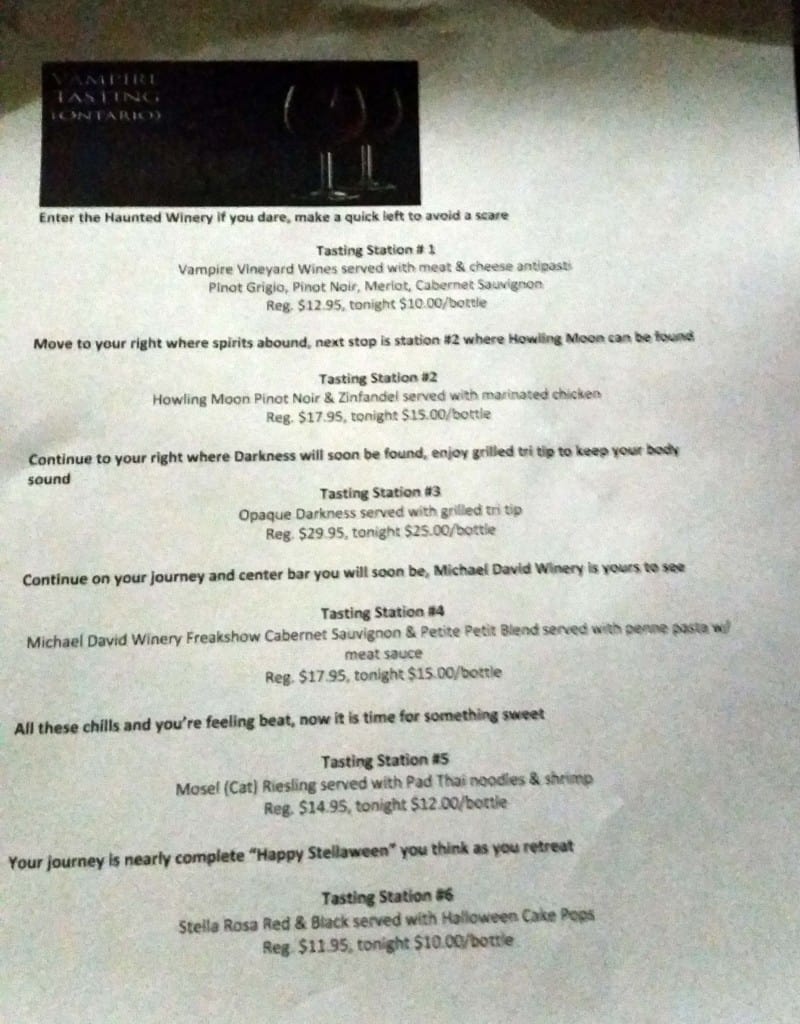 Pardon the pixellation of the photo — I took it outside under the moonlight. It was a beautiful evening for a vampire tasting, with just a hint that the fall chill was on its way. Many people were in costume and it was so fun watching everyone. I went in normal dress but with my favorite spider earrings and a purple witch hat. So fun!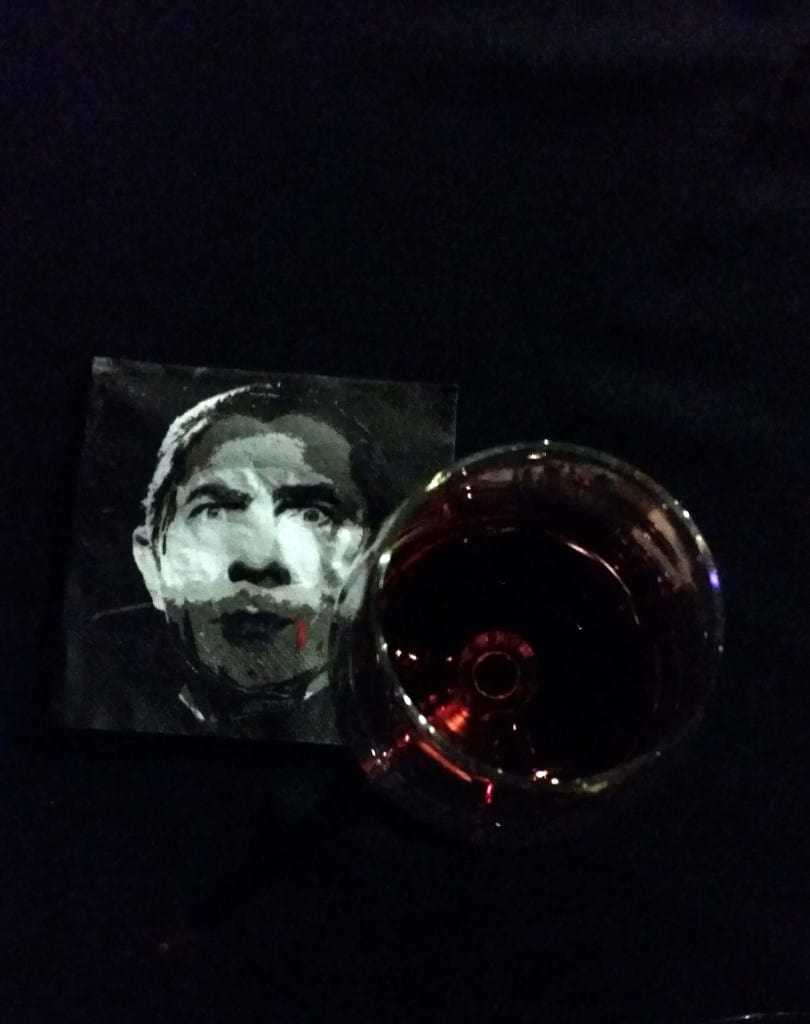 San Antonio Winery has holiday decoration down to an art. Not only do they have a fantastic selection of items you can buy — and which I helped clear out, had to take one for the team, right? — but they remember all the details at their events. The napkins above were so fitting!
Isn't this witch adorable? It actually is motion-sensored, and it had more than a few of us jumping when we'd walk by to try some new food or get a refill in our wine glass.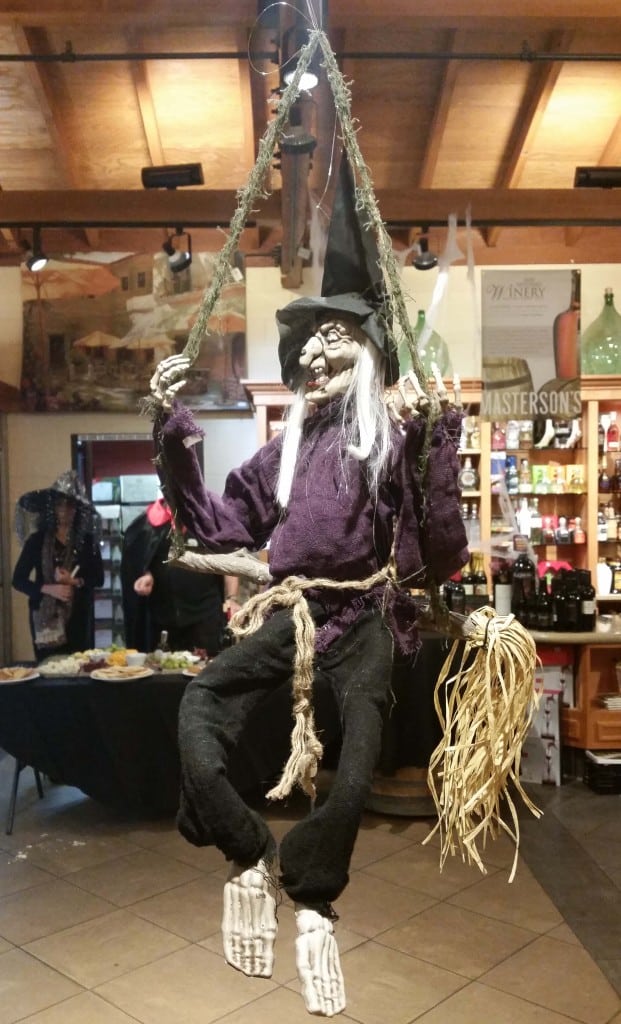 It got me a couple of times, and I knew it was going to move! I did get a little distracted, the kind gentleman behind the counter offered to hold a bag of items we'd chosen from the gift shop throughout the evening, which meant we walked by this witch quite a few times.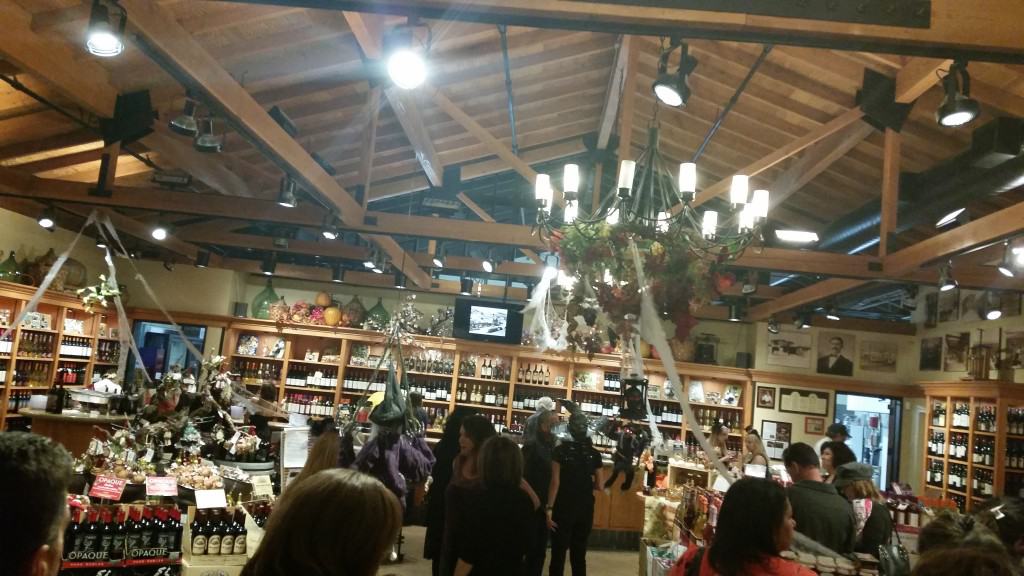 This overview of the decorated gift shop and tasting bars gives you an idea of the spooky interior, and this is only a portion of the people in attendance.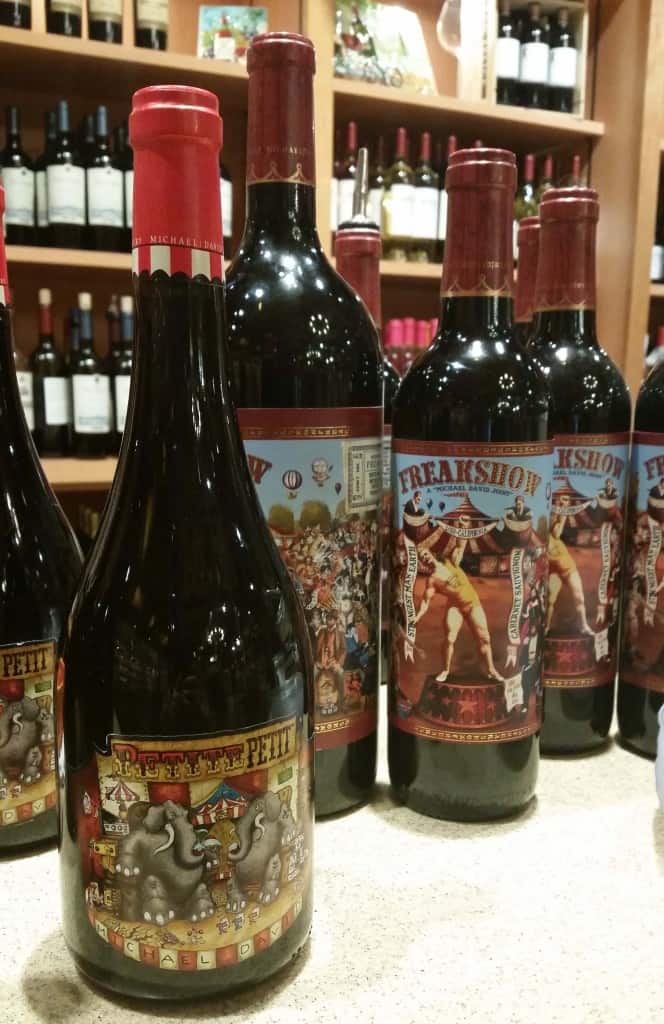 Aren't those Freakshow bottles awesome? I even brought one home! This was my favorite label of the evening.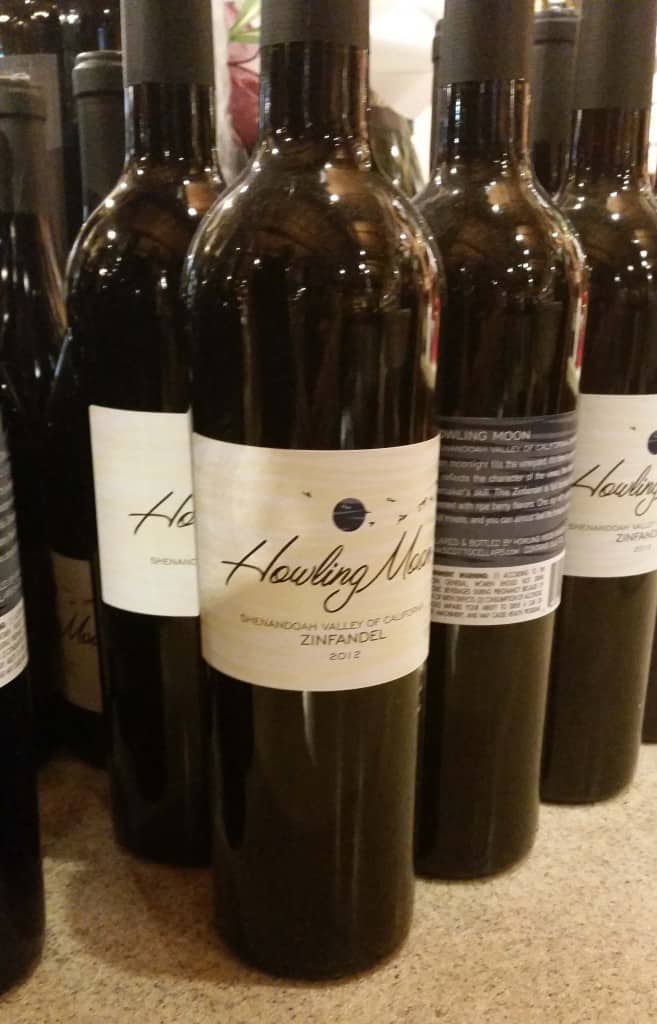 This Howling Moon Zinfandel was really good. Zin is not normally my favorite wine but this one could make me change my mind.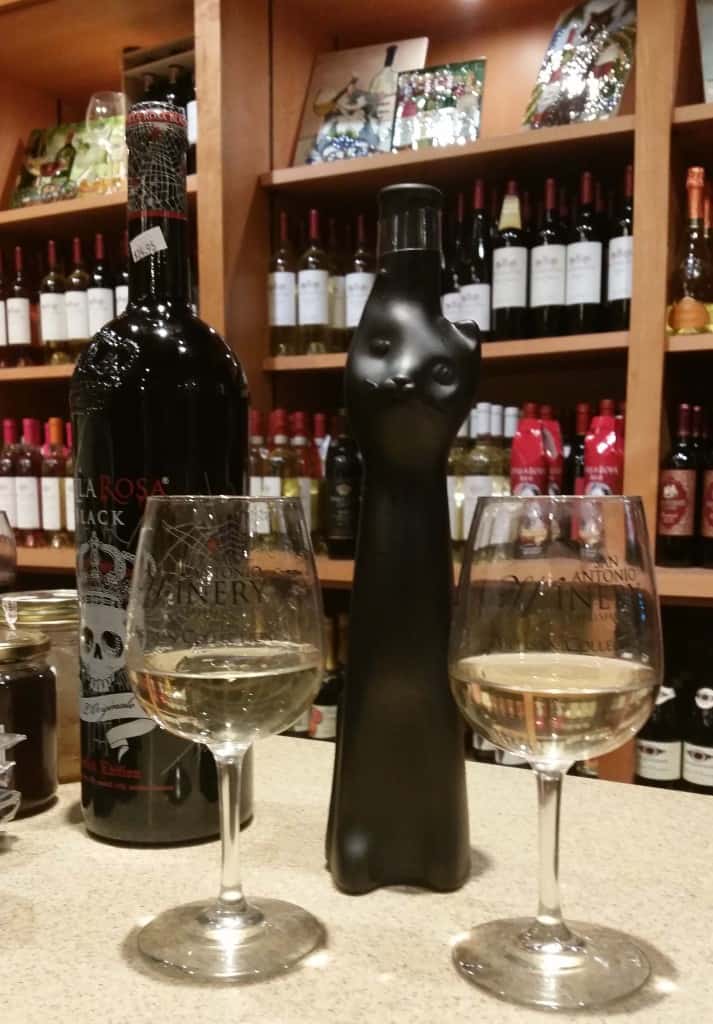 This was riesling, probably our favorite white white grape variety and this cute cat bottle is actually on our shelf at home, before we went tonight.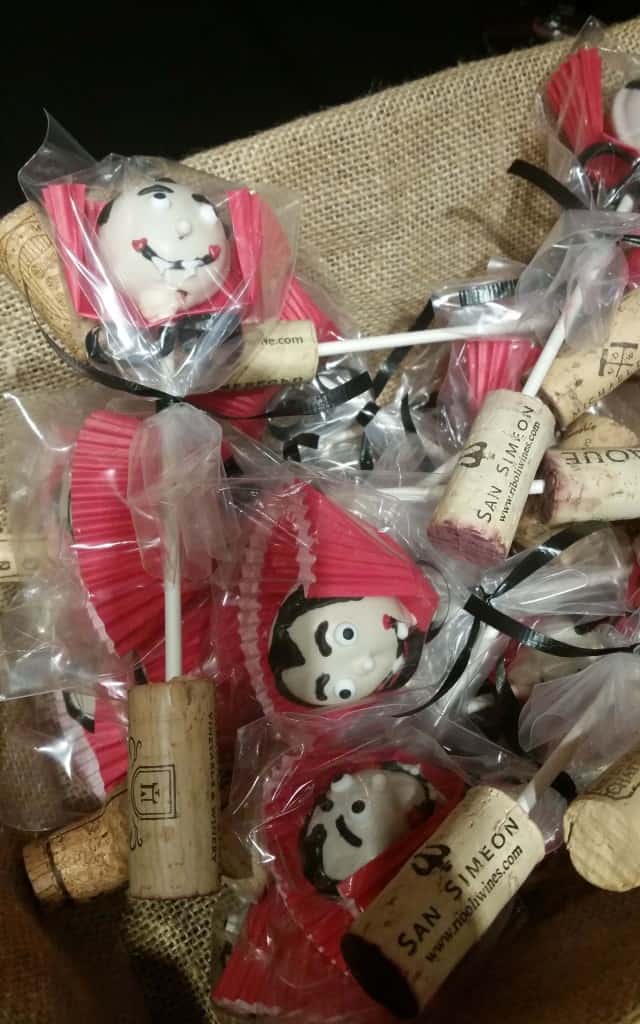 These cake pops were so detailed and unique, with the cork on the end. I took one home for Little Dude and myself, and they were such a perfect bite of moist cake with a semi-sweet outside perfectly dressed for the theme of the evening.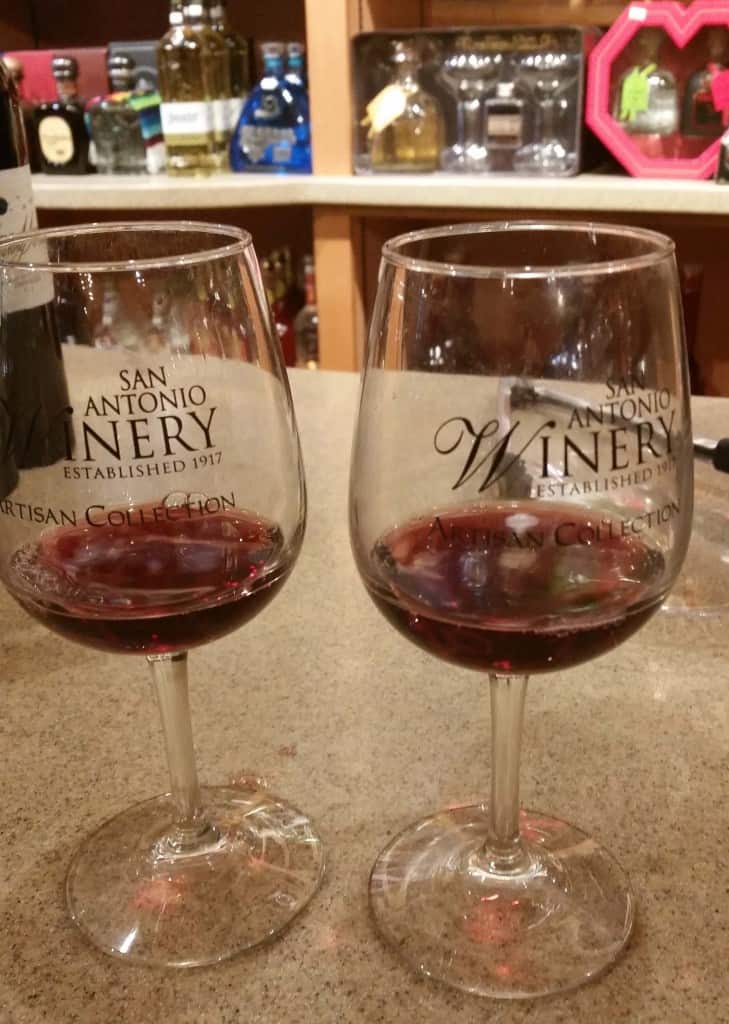 I think this was the Zin that changed my mind about Zins, but there were so many reds, I can't promise anything other than they were all really good.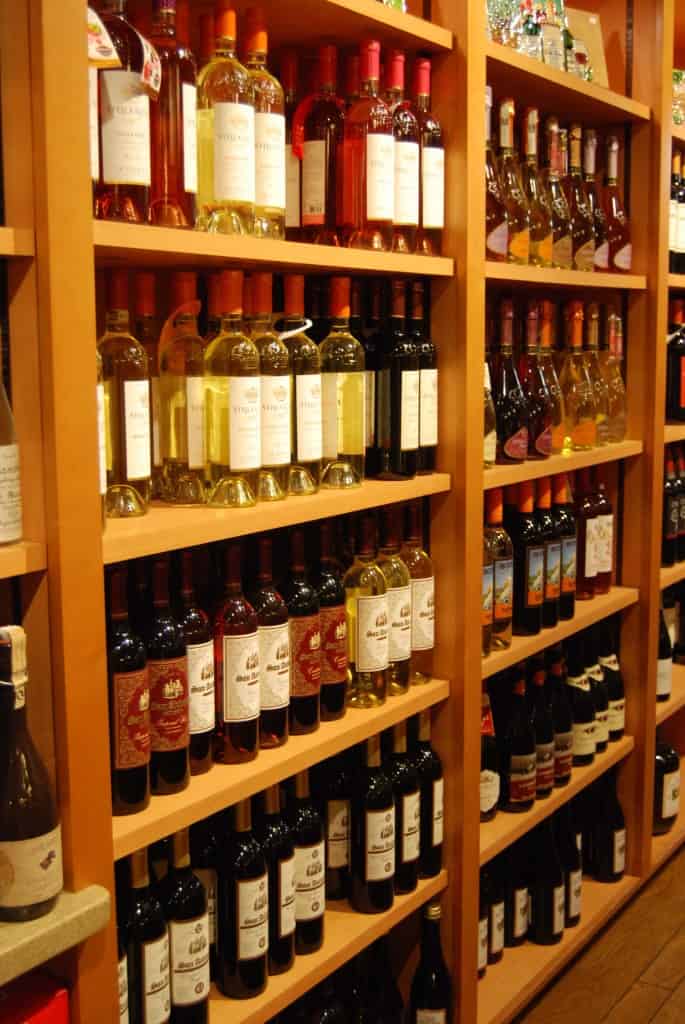 Look at all that wine! That's just one small corner behind the tasting bar in the corner. One thing I particularly love about San Antonio Winery is that while their wines are amazing — Stella Rosa, Maddelena, etc. — but they also sell other wines, so you have so many choices for your home wine bar, holiday parties and gifts! I bought a few more bottles that evening, along with some Halloween decor that was 40% off as it was the day before Halloween. (The little ghostie and the "Keep Calm and Be Scary!" plaque got a lot of attention from our Halloween guests.)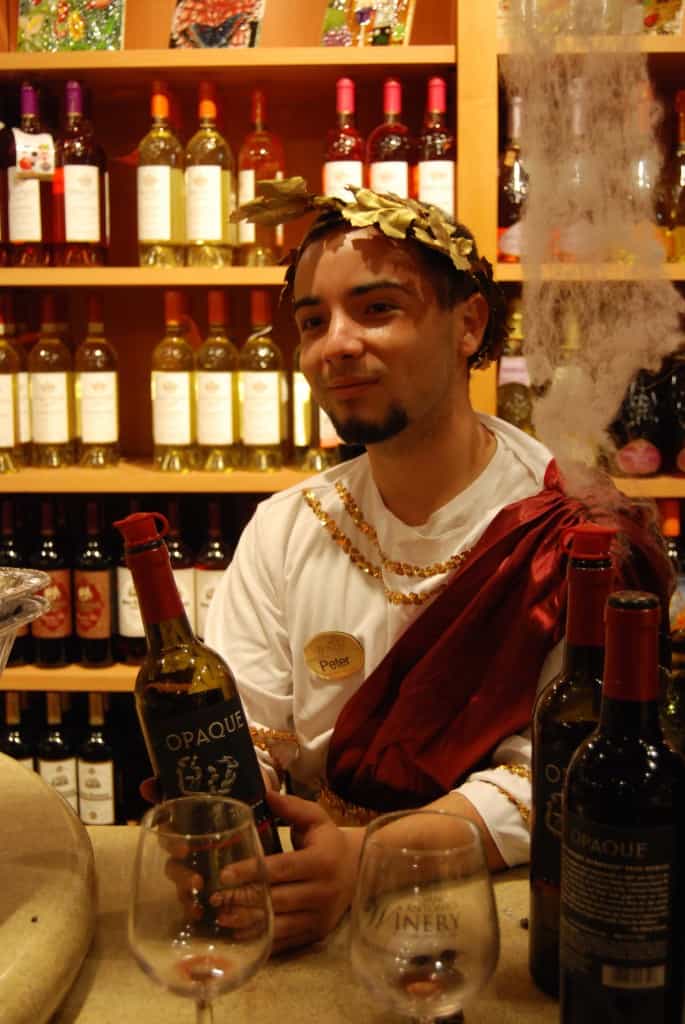 And that's Peter, one of the winery employees who was very gracious in explaining the wines and helping us with food and questions. Loved his costume!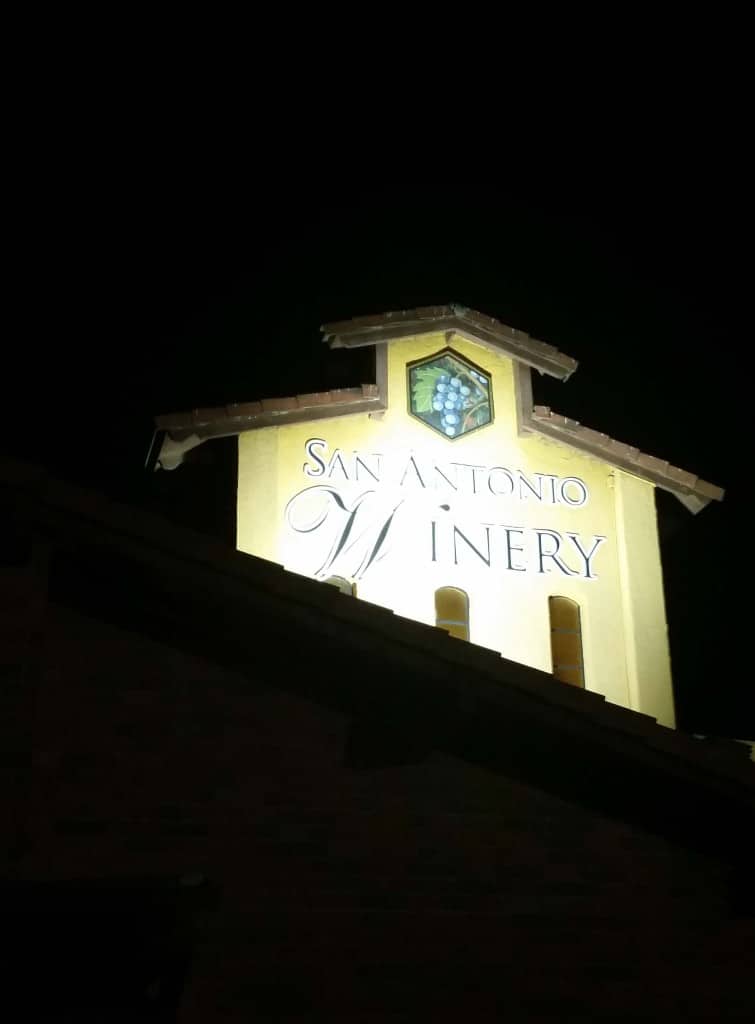 Thanks, San Antonio Winery, for another fun evening! This Vampire Tasting was our first holiday event at the Ontario winery but we'll be back! Check out their schedule here. Their events are affordable, they offer a lot of variety and good entertainment, and the wine flows easily. Even if you're just going for an individual or couple's tasting on a date night, you'll have a good time, find new wine faves and make some friends.