Nothing beats a tangy citrus frozen treat on a hot summer day, and now that we're getting a taste of some warmer temps, it's time to get those recipes ready. You'll want to add this Frozen Citrus Whip dessert recipe to your list, and to make it even better, get your hands on some Ojai Pixie Tangerines from Melissa's Produce. Easy to peel, no seeds and perfectly sweet, they make a great addition to your grocery list.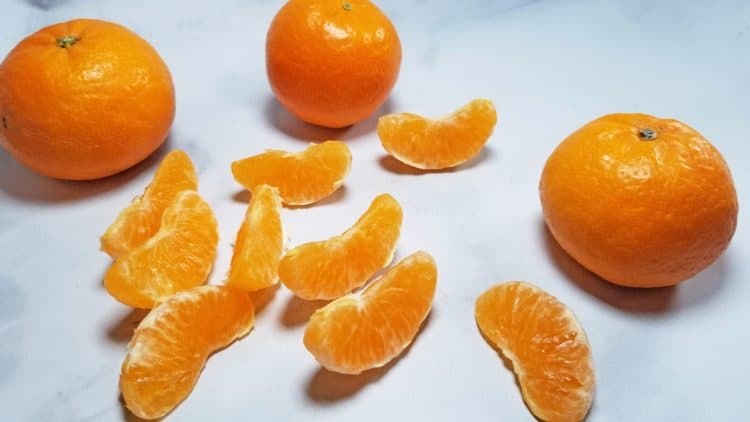 Every few weeks, a group of fellow blogger friends receive a complimentary box of produce from Melissa's Produce. We pick a theme, and our challenge is to each come up with a unique recipe that suits our cooking style and approach. It's always fun to see what everyone comes up with!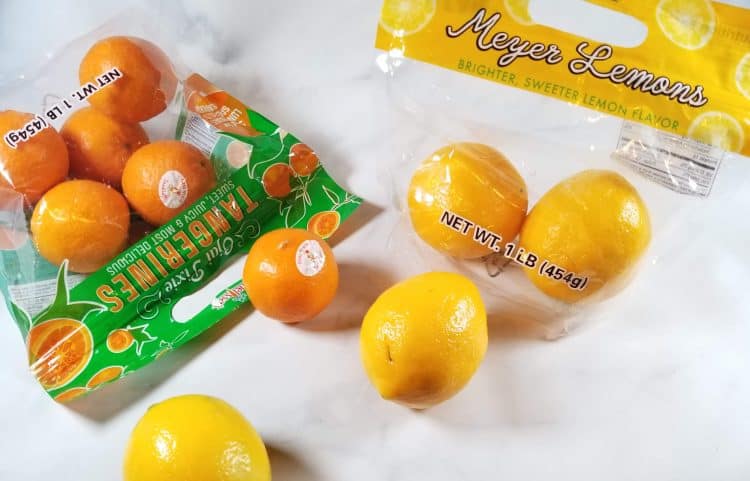 This challenge, I came up with my easy Frozen Citrus Whip dessert. It only requires three ingredients: tangerines, a lemon, and vanilla bean ice cream. It's simple to make, and only requires a little time. You do want to plan ahead, at least long enough to freeze the tangerine sections. The more solid they are, the more solid the ice cream will be.
Even better, this whip can be made into a citrus shake if you prefer. You can also sub in regular oranges, but you'd be missing out. (Just don't let that stop you!) One other substitution is regular vanilla ice cream, but the vanilla bean adds just another layer of flavor.
Ojai Pixie Tangerines are great to add to kids' lunches, throw in a gym bag or snack on while binging on Netflix…not that I'd know about that last one, of course. The peel comes off easy, and it takes just a few seconds to remove any extraneous pith, that white stuff between the tangerines and the peel. The sections literally melt in your mouth, so there's no worries about freezing the sections and blending whole. You end up with zero chunks in your whip, but you do get some gorgeous little specks of orange next your vanilla bean. It's a treat that tastes good AND looks good.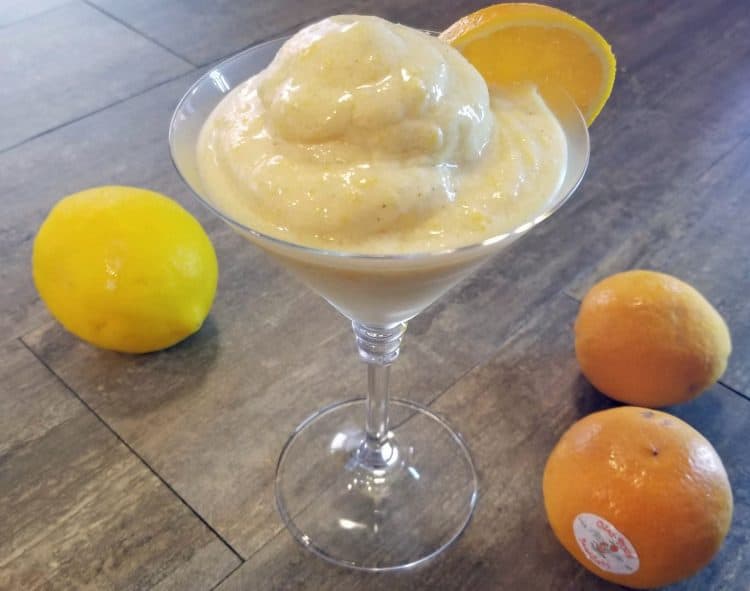 Frozen Citrus Whip
Ingredients
10

Ojai Pixie Tangerines

1

cup

vanilla bean ice cream

1

Meyer Lemon
Instructions
Juice the lemon into a one-cup measurement.

Juice enough tangerines to make one cup of juice, including the lemon juice. Refrigerate until needed. (Alternatively, freeze it so it's as cold as possible.)

Peel the remainder of the Ojai Pixie Tangerines. Freeze the sections. (You should have about 1 1/2 cups of tangerine sections.)

Put the juice, the frozen tangerine sections, and the ice cream into a blender. Whir until at your desired consistency.
I made this Frozen Citrus Whip dessert today, mid-day, on a cold-ish May day in Southern California. The sun was out, I was going to sit…in my sweater…and enjoy it on the patio. Then the rain started and any sun we'd had went away, taking with it the good light.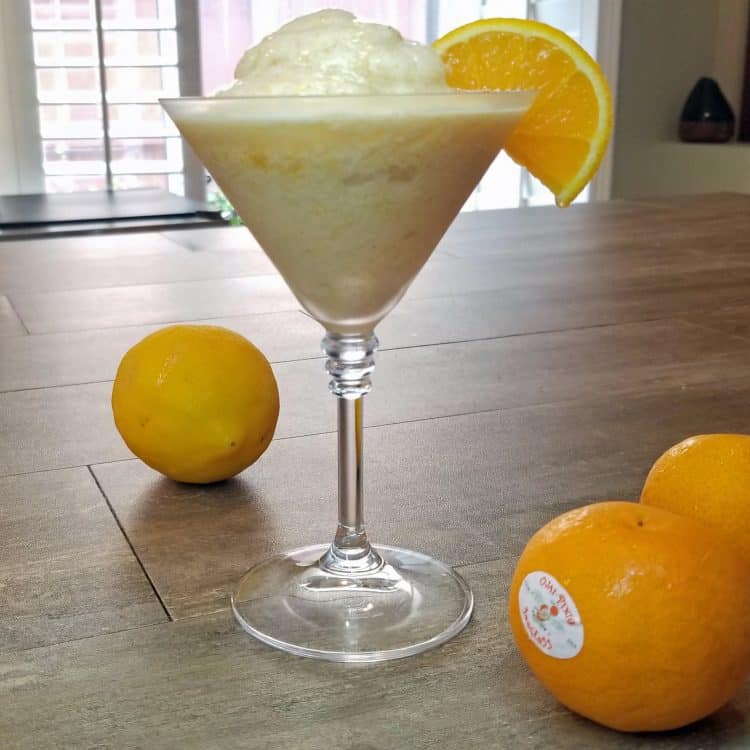 I fancied it up with a bit with the martini glass, because this dessert comes together fast and can be quickly poured into whatever bowl you want — but why not a pretty receptacle like a cocktail glass? I don't make many martinis, so these gorgeous glasses sit for months on end without use. Why not now, when we're locked inside and in need of extra fun?
If you're looking for something a little…extra…add a little rum to the mix. Remove a little of the juice if you want to still eat it with a spoon, or just as an extra liquid if you want it to be more of a drink with a straw. (I'd suggest Malibu Rum if you want to kick up the Bacardi.) Just don't tell anyone I told you to.