May 3rd was a big day for Las Brisas Seaside Cantina in Laguna Beach. It was the long-awaited day, the Las Brisas launch party, the celebration of expansion and remodeling designed to give guests better, and more, seating options combined with a new bar space and tables situated to maximize the view of the beautiful Pacific Ocean.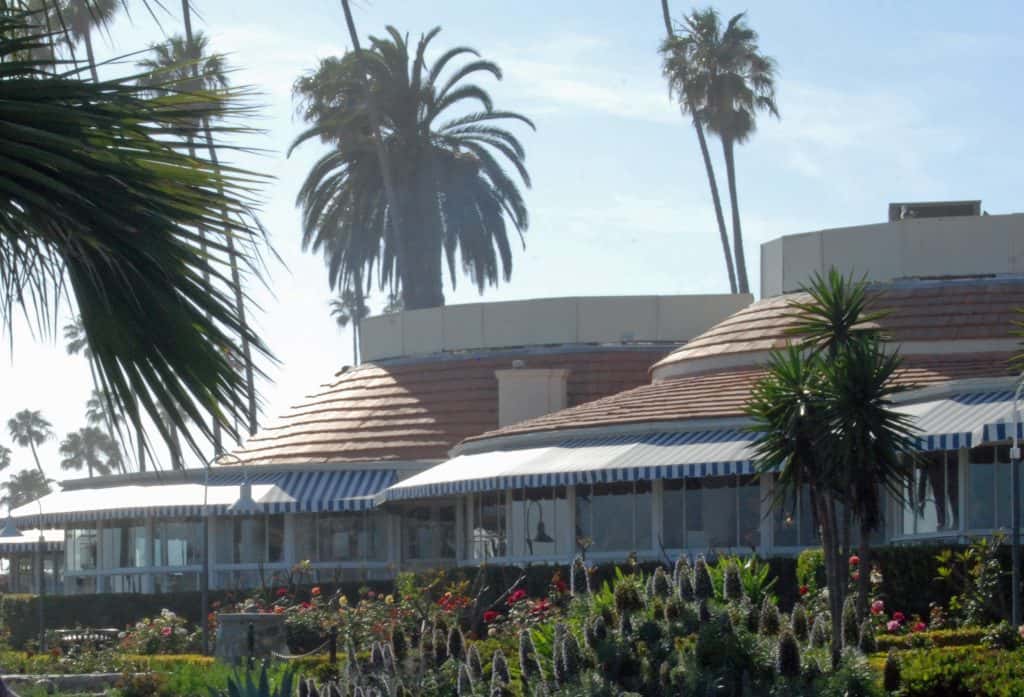 Built along the edge of the beach cliffs, with a view that makes you want to do nothing but sip beverages while watching the sea, it was our first visit and it couldn't have gone any better. Driving from the Inland Empire, we left early enough to insure we didn't get stuck in traffic. Las Brisas is located on N. Coast Highway just northwest of where the 133 toll road ends, so it was a breeze of a drive through the rolling hills. Arriving about 35 minutes in advance, we took advantage of the open valet lot to take some car photos, with the help of the very accommodating valet staff, and then wander down to the shore and tide pools. Park your car and within five minutes, your toes are in the sand, providing plenty of scenic paths to stroll before or after your visit to Las Brisas.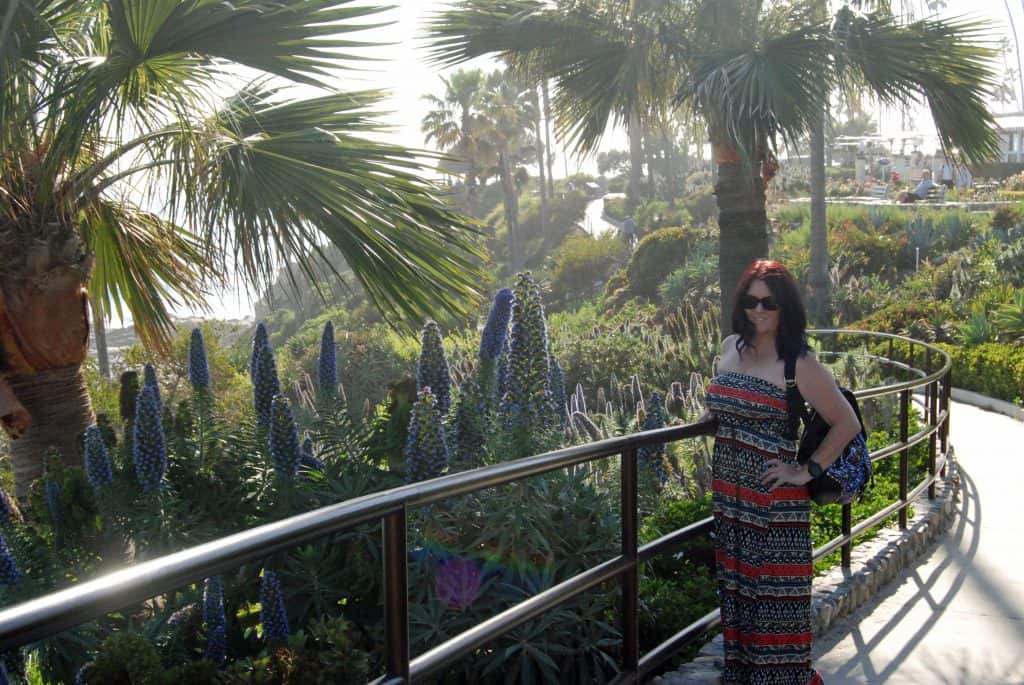 That's the restaurant up over my shoulder, right next to a hotel popular with beach-loving California visitors who want nothing more than to relax in one of the hippest yet laidback cities in Southern California. Look at that view!
Las Brisas has a lot more going for it than just the location. Chef Johannes is a huge asset, with major culinary talent and a great personality, too.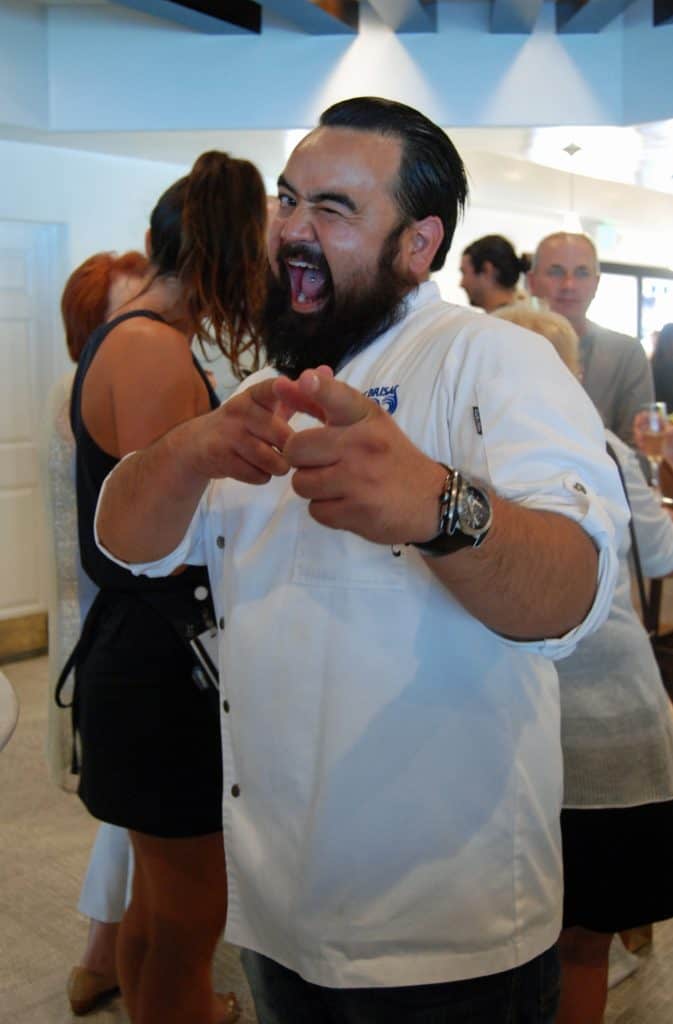 We also got to meet Ryan Sharp, mixologist/manager of Pink Taco and Acapulco Restaurants fame. He made us one of his fabulous margaritas, made of 100 year old Grand Marnier, Silver Patron Tequila, blood orange juice, a dehydrated lime slice, Hawaiian salt and last but definitely not least, real gold flakes that are sprinkled over the top. Served in a hand-blown glass from Mexico, the drink is something you enjoy with your eyes as well as your palate. Best margarita, hands down.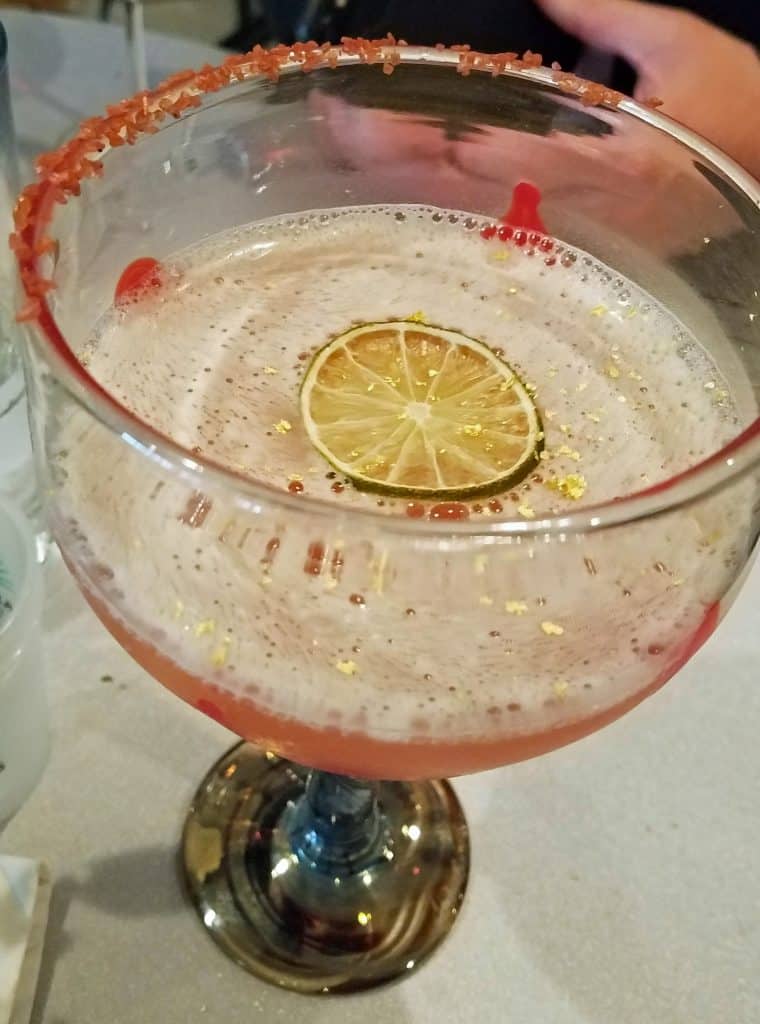 The launch party was a mix of guests from all walks of life, and everyone appeared to be having a good time. We sampled tequila, drank champagne and sampled bites like this slider and an ahi taco that made me want to steal the tray and hide in a corner to eat them all.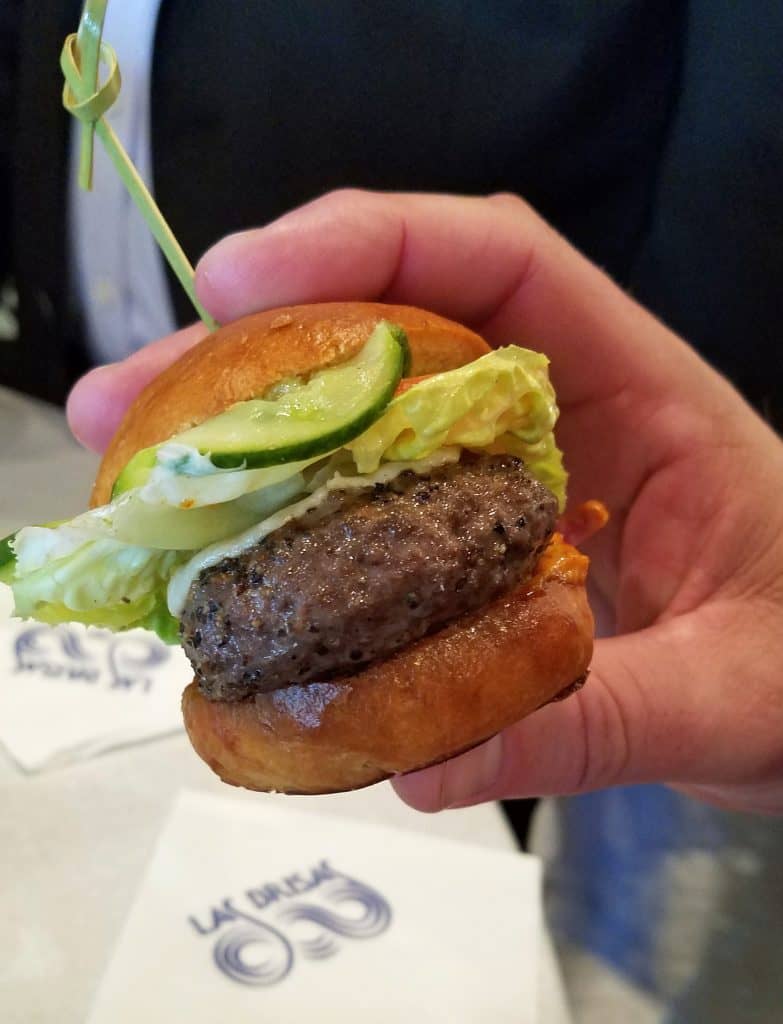 The newly remodeled restaurant is a beautiful place to enjoy a meal or happy hour. Seating is inside or out, and no matter where you choose, the ocean is the backdrop. The inside of the restaurant is beautiful, too, with wooden beams along the high ceiling of the bar area, a huge wine wall and intricate tile accents.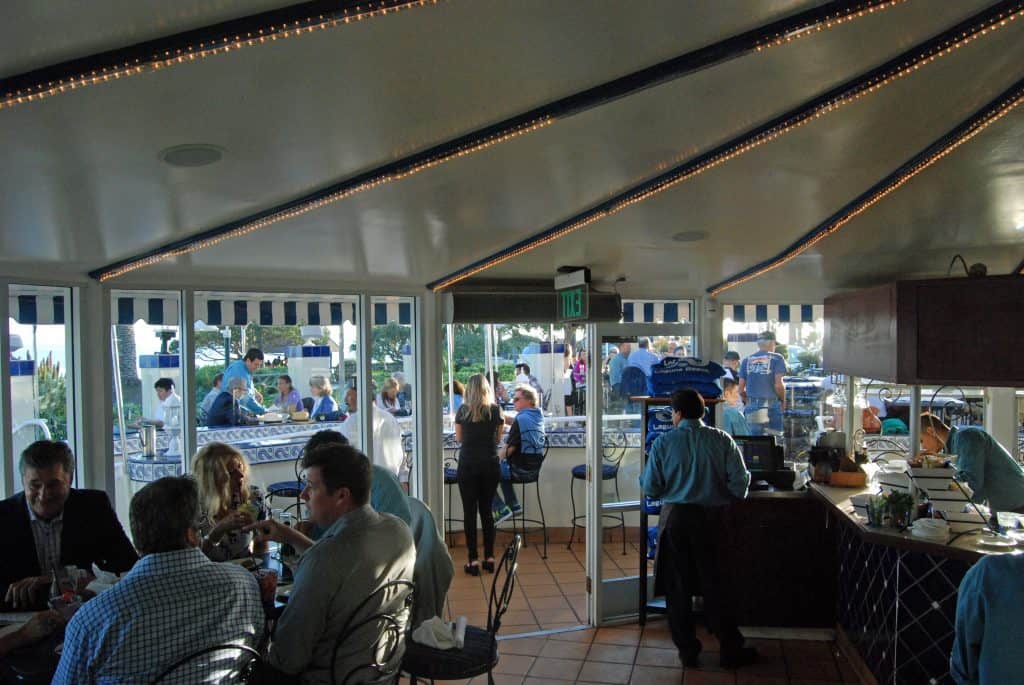 The launch party itself was hopping all evening long, with live music and a bar that never stopped turning out fantastic drinks. Creme fraiche-stuffed baby new potatoes, filled mushroom caps and other spectacular small bites, we left full and happy.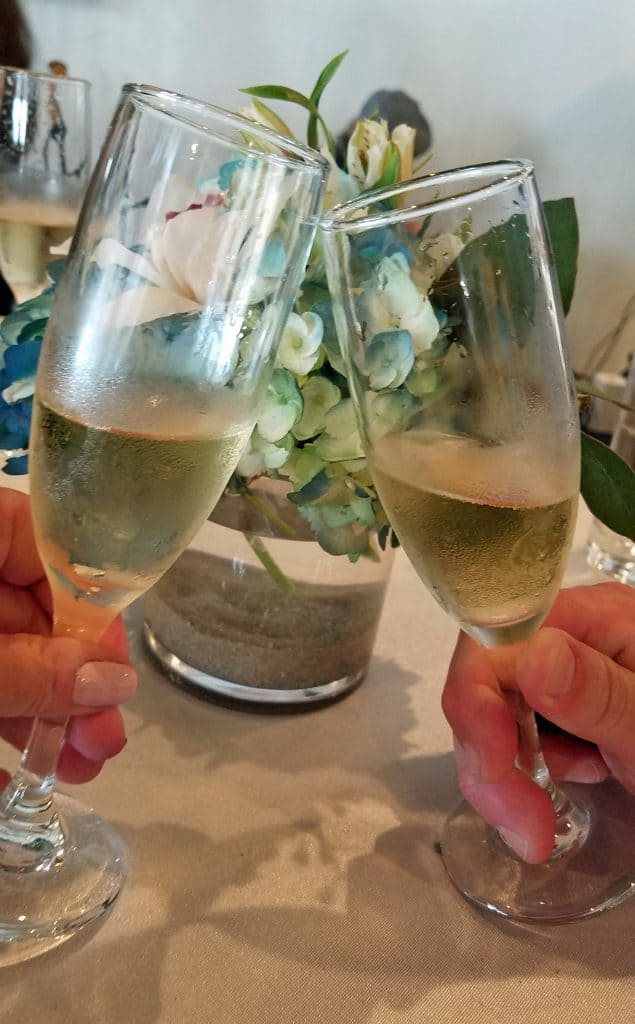 With a view like this, how can you go wrong? Cheers!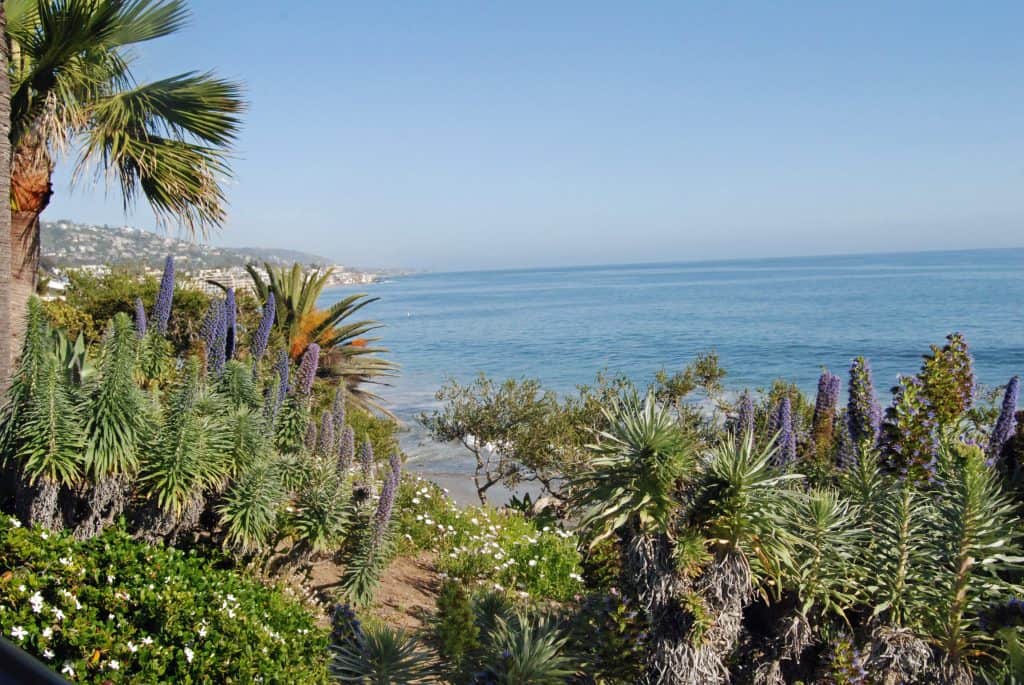 Literally within feet of the door, you can see the waves, the surfers out by Bird Island or the beachcombers enjoying the last rays of sunshine before sunset. Walk amongst natural California wildlife and you forget you're in a busy city full of people, so a date at Las Brisas is not just about the food, but a romantic and relaxing experience.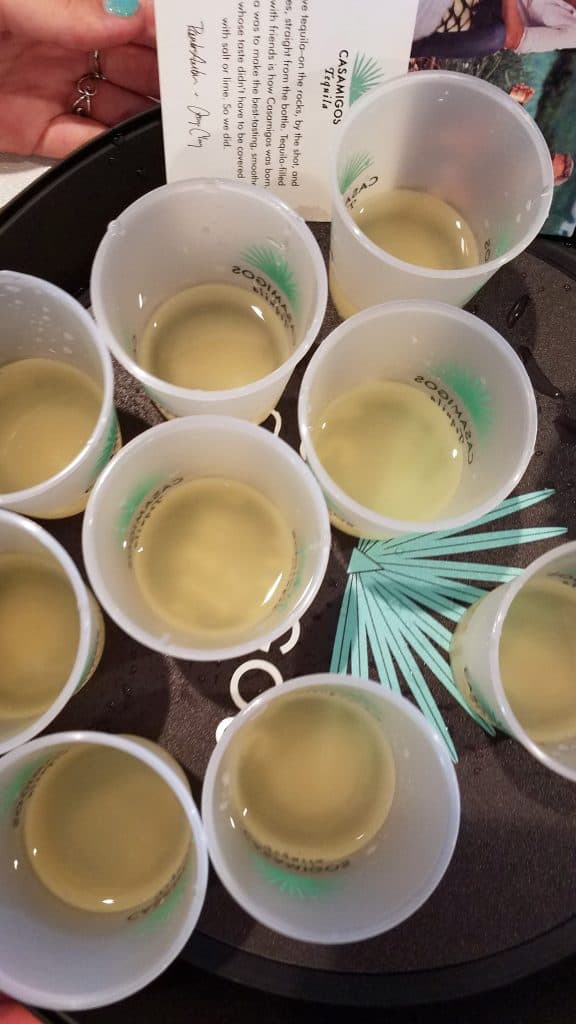 Casamigos Tequila, I'm a new fan. And clearly, a lot of people were. The Las Brisas launch party did so much more than bring people together to try new foods and beverages. We all got to celebrate all the good things ahead for Las Brisas.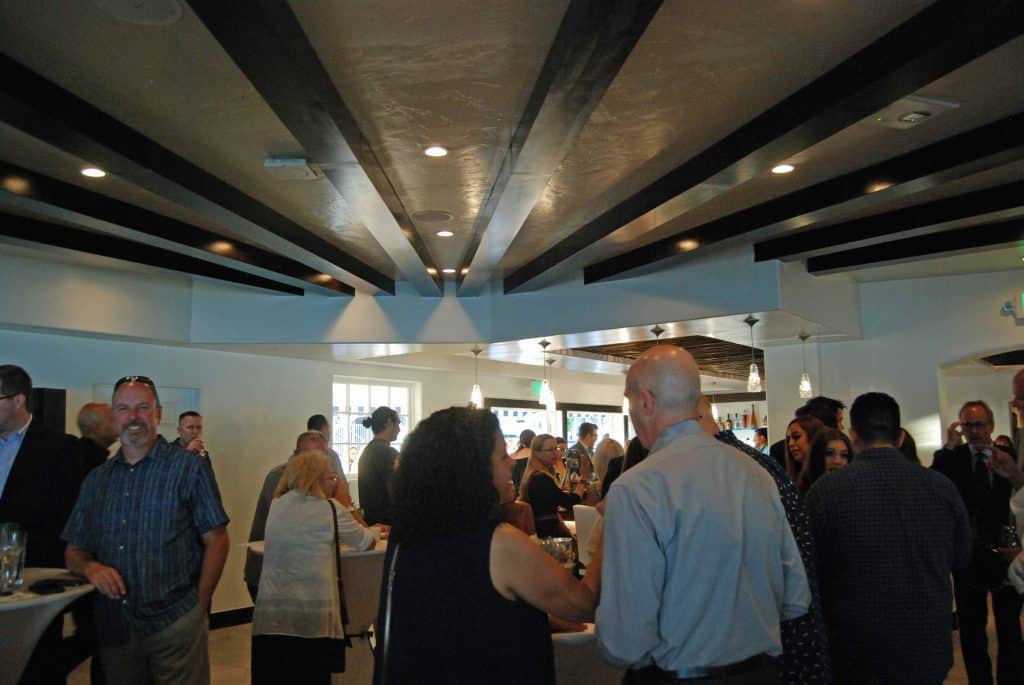 Thank you for inviting us to enjoy the Las Brisas launch party! It was a pleasure meeting everyone from Realmex Restaurants, Johannes and Ryan, amongst others. We are happy to have been able to attend and look forward to visiting again for a sunset dinner on the new patio!