Last week was crazy busy. I won't go into detail as everyone's busy but I will say at least it was a productive busy. You know how some weeks you look back and think, what in the world did I really achieve? Yeah, no, that wasn't last week. It was a long week of going to bed feeling satisfied with the day, and I can't complain about that!
I've got a few blog posts coming up this week — two about the fantastic Chocolate Salon we went to in Pasadena on Sunday — but not sure what day I'll have them completed. I travel for work on Wednesday (I'm a social media manager in my day job, if you're a new reader) and have a presentation or two that day to make. Tonight's indoor trampoline night for my little guy (the local autism society has this event once per month and he LOVES it) and we're capping off the week with a visit to Queen Mary's Dark Harbor on Saturday night. *Can't.Wait.*I also have a few cupcake business things in the works and a possible freelance social media project. And it's only Monday! (See, Monday isn't always so bad!)
In the meantime, I've been getting ready for Halloween. Priorities.
Llet me share with you the photos of my Halloween decoration attempts. I could do so much more, and still haven't gotten my balcony draped with orange lights yet, but I think it's a good start!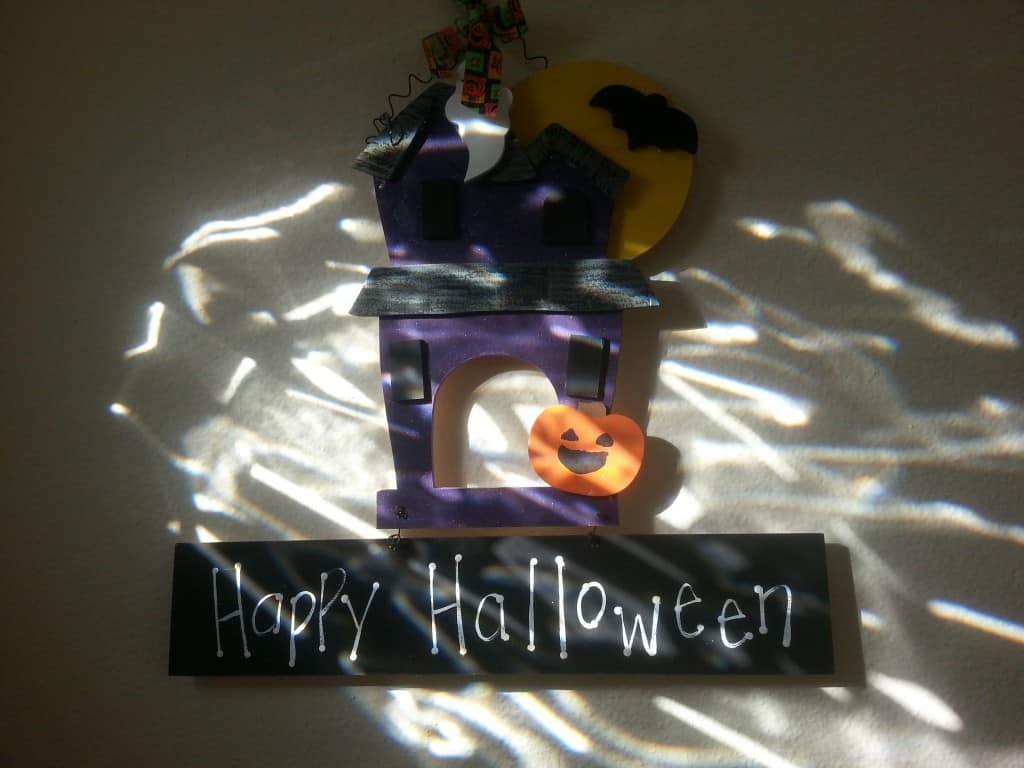 One of my girls made this when they were younger, and it goes up every year on prime real estate wall space. I love how the light was coming through the front door transom as I took it.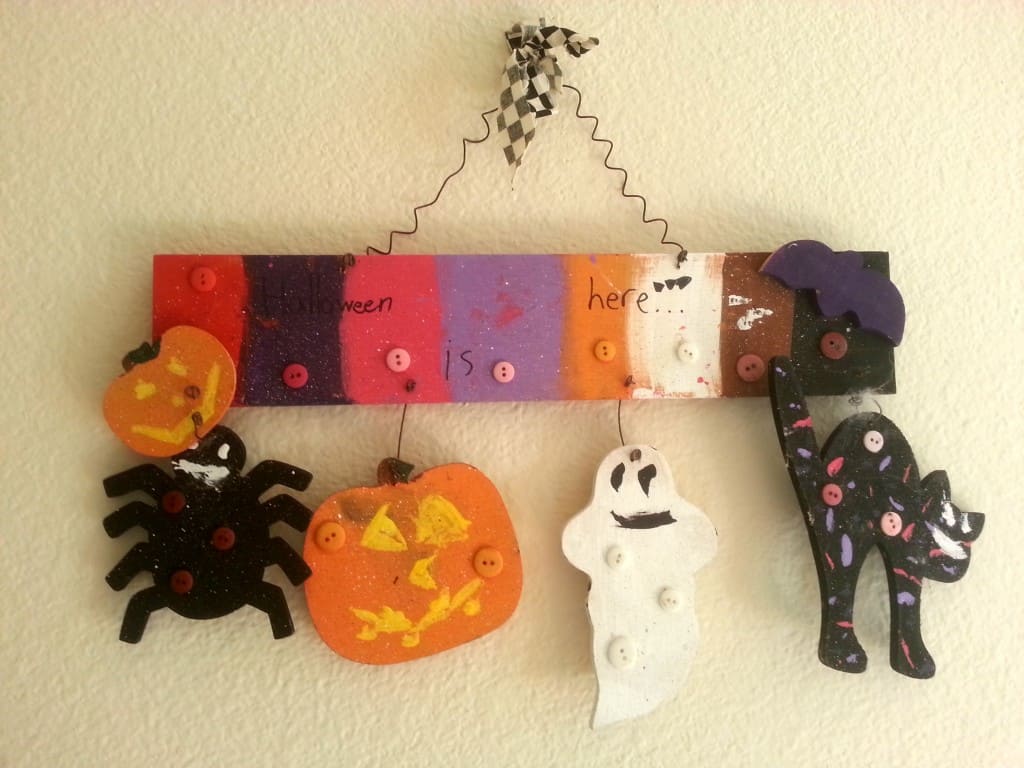 My other daughter made this one. Love it, and I love how they have such different approaches to their Halloween decorating.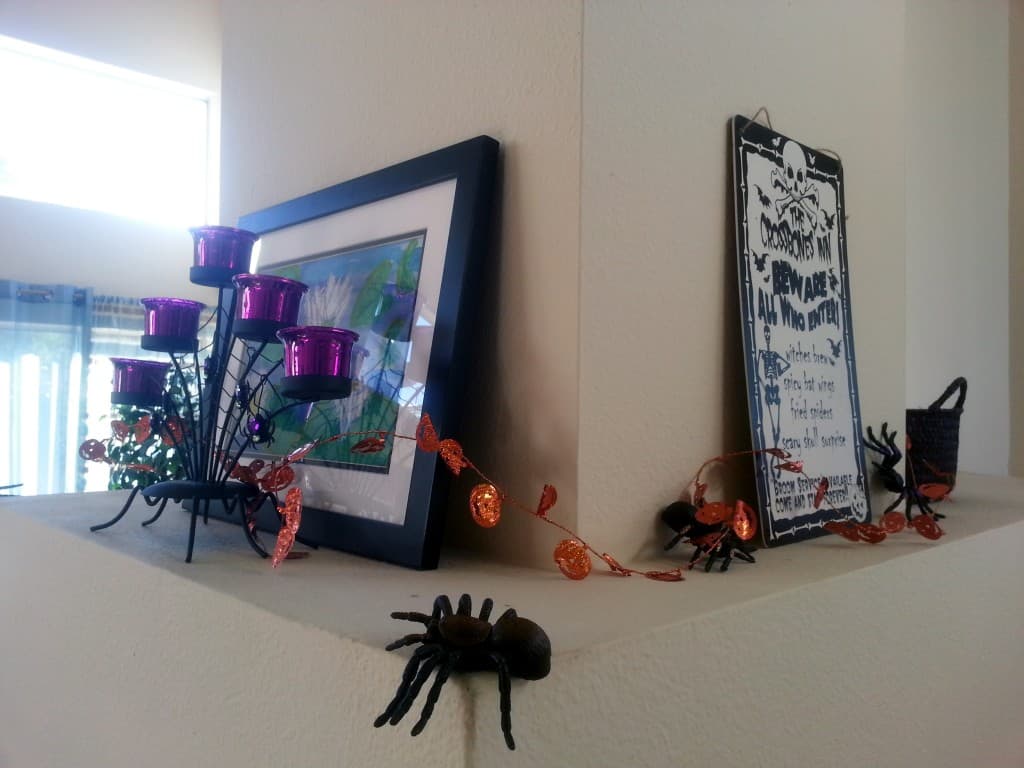 Spiders, spiders, everywhere…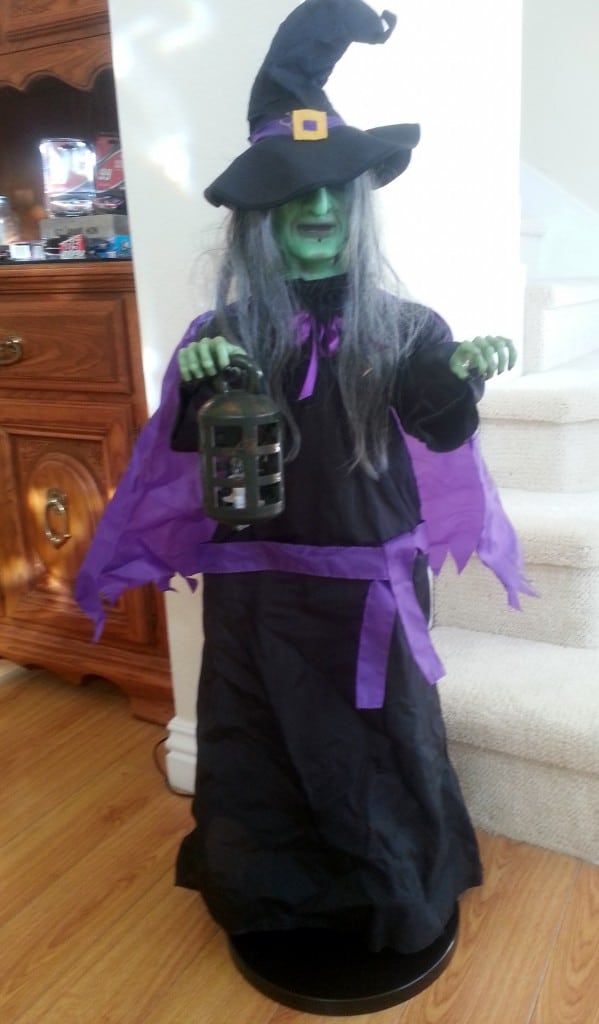 We scored on this beauty the day after Halloween a few years ago. She speaks and moves and is motion-activated, so people tend to jump around witchy….<insert evil laugh>
This is witchy's broom…though it is far taller than her. It is magic and roams all around the house on its own, changing direction on a whim and spouting off scary topics and laughs. Love it. Dogs? Not so much.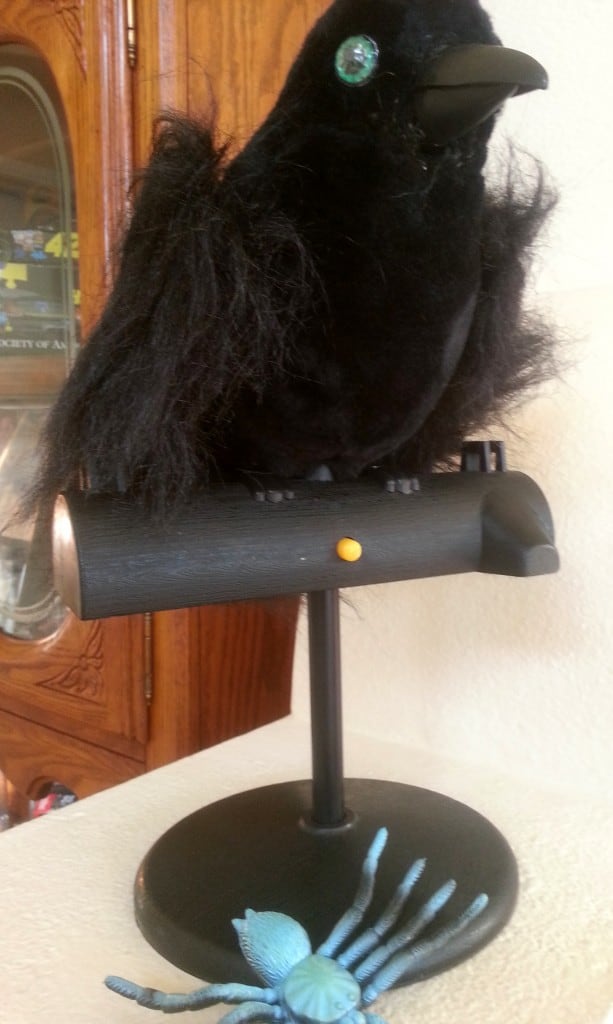 Caw-caw, beware! The end is near! The end is near!
Yes, it really says that..and a lot of other things, too!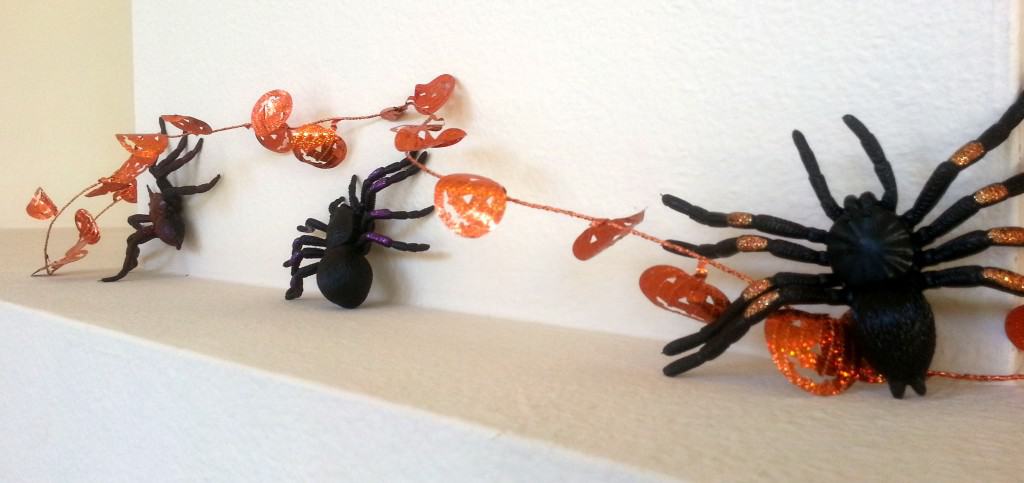 More spiders.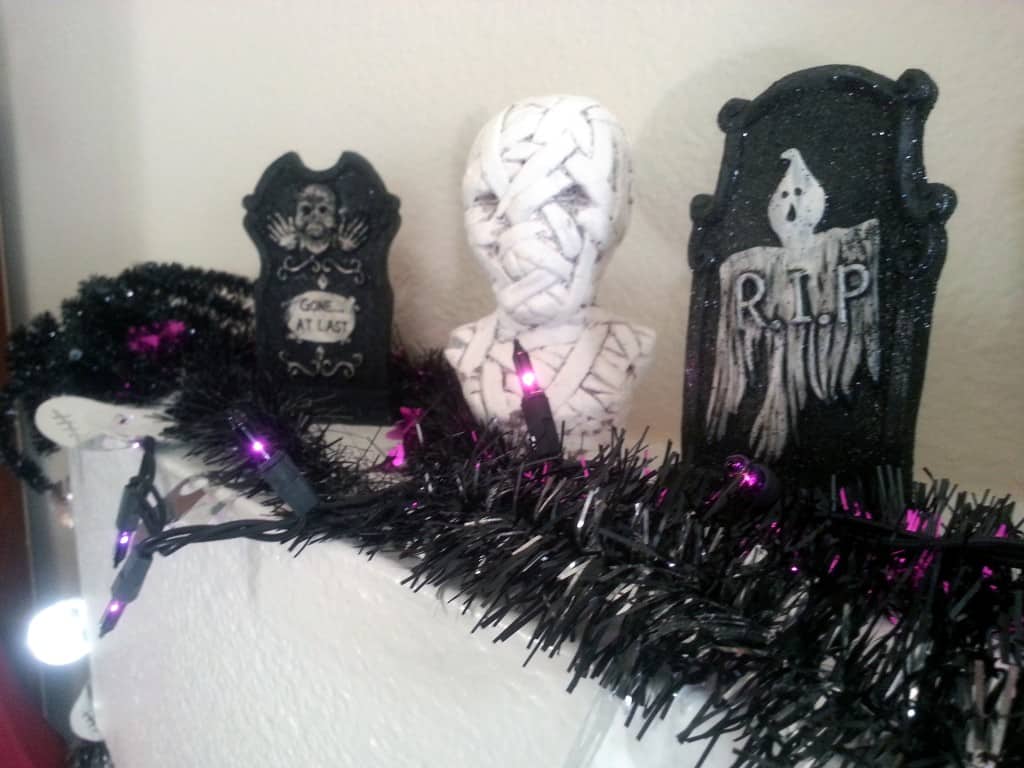 Dollar Tree…check it out. Best little mantel decor pieces ever, on the cheap!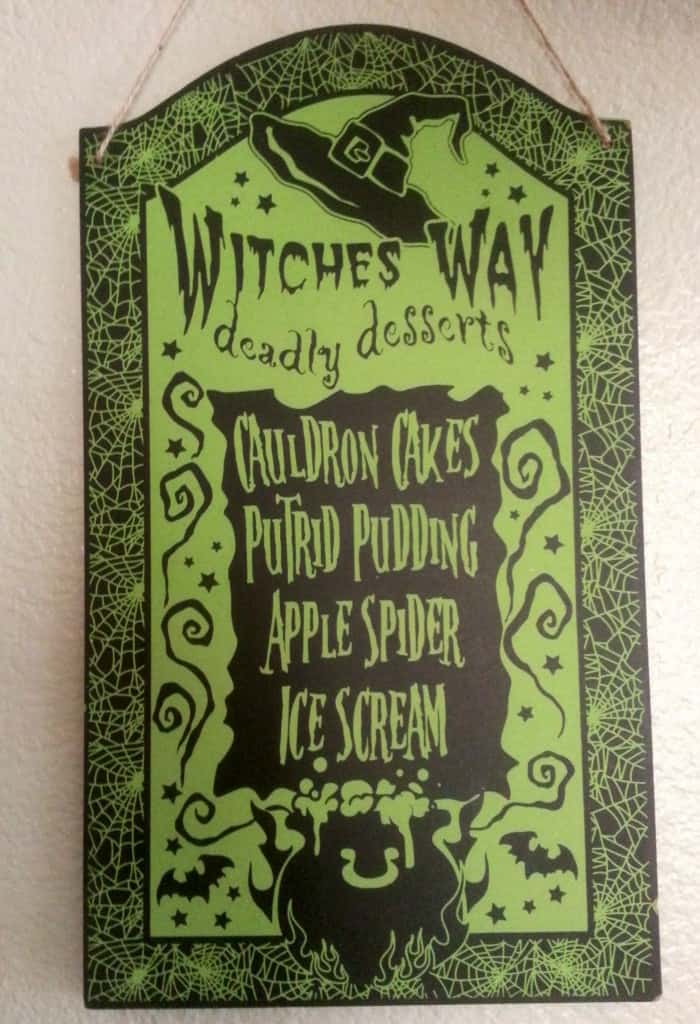 This is on my kitchen wall..fitting, don't you think?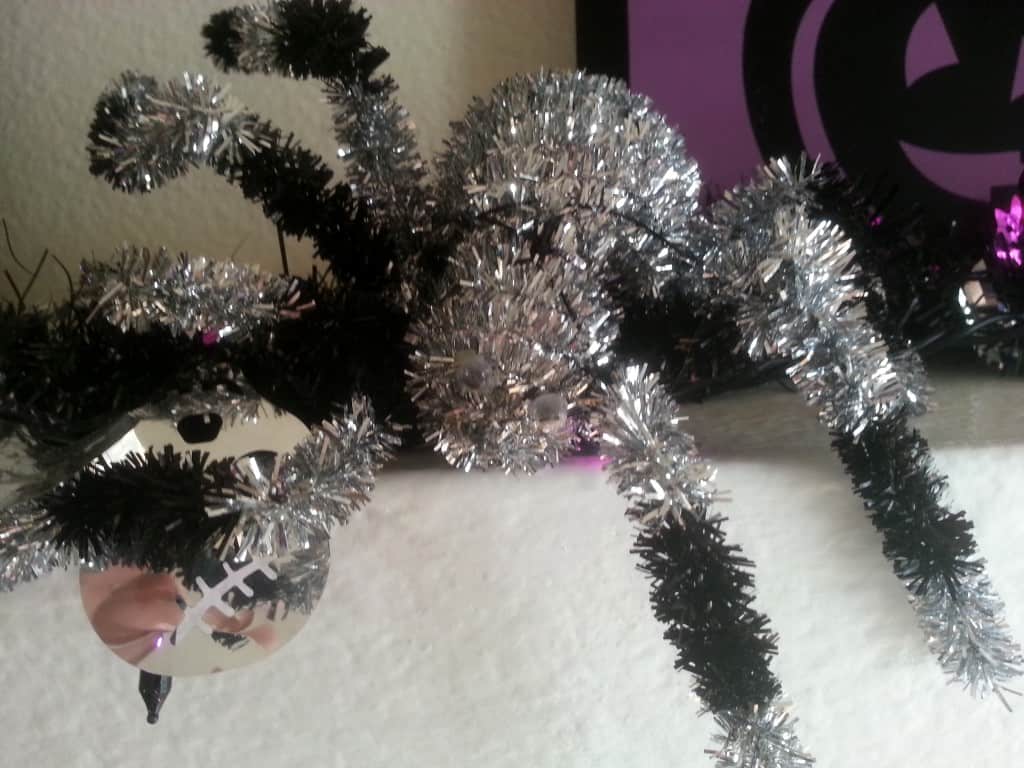 And another, he's one of two.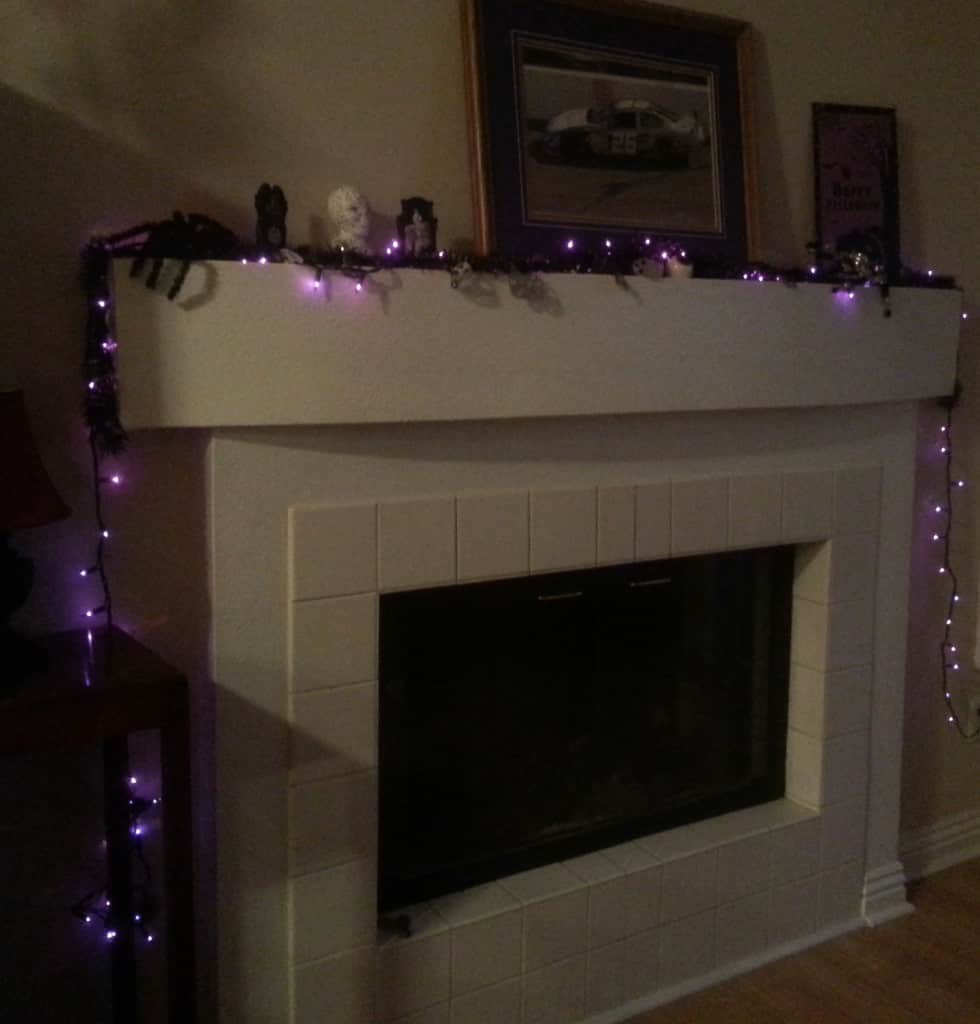 We eat our dinner next to this each night…spiders, batwings, ice scream… 😉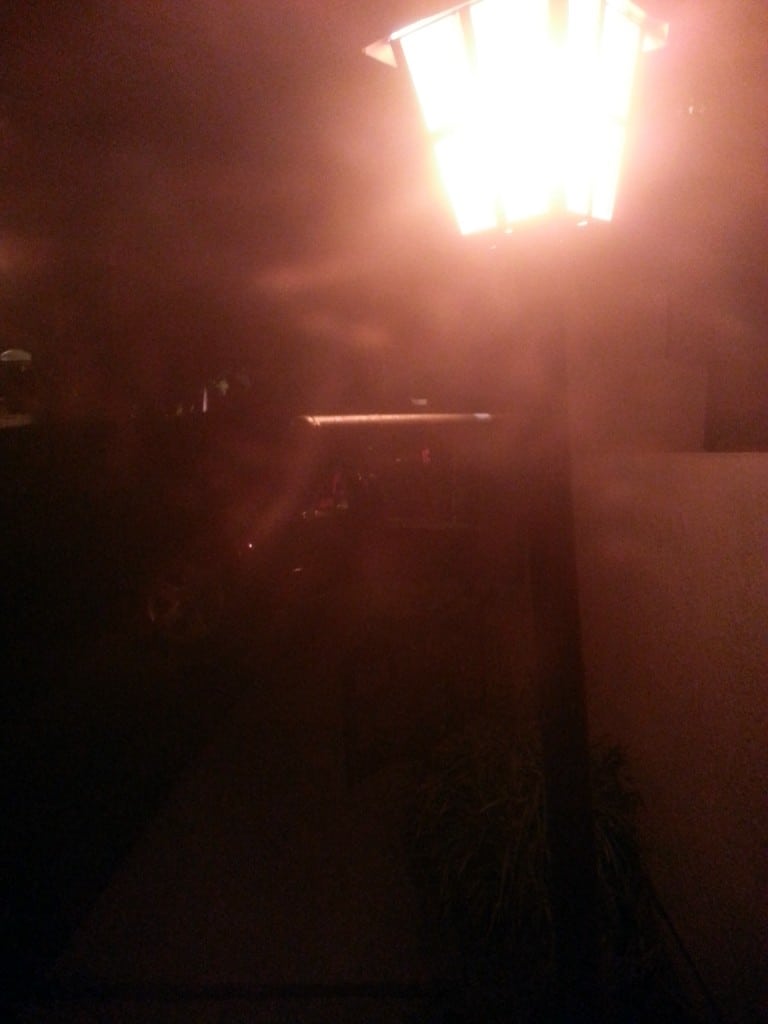 This is what you must pass to get to our front door. "Beware!" hangs from the lightpost. Heed the warning! 😉