Netflix is taking 2023 by storm with a long list of new content, including season two of a show a lot of people have been waiting for. In preparation for the release, I recently got to attend a Ginny & Georgia cast interview session via Zoom, and I watched several episodes. What a ride season 2 is going to be!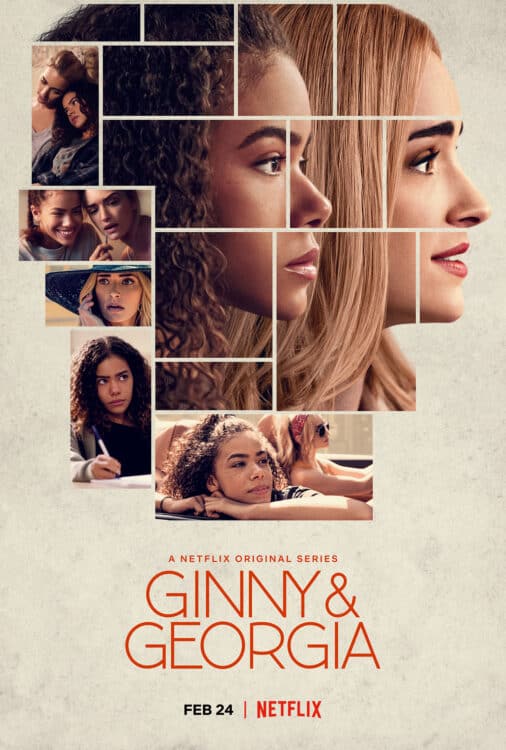 Ginny & Georgia Cast Q&A for Season 2
Season two stars Brianne Howey (Georgia), Antonia Gentry (Ginny), Diesel La Torraca (Austin), Jennifer Robertson (Ellen), Felix Mallard (Marcus), Sara Waisglass (Maxine), Scott Porter (Mayor Paul Randolph), Raymond Ablack (Joe), Katie Douglas (Abby), and Chelsea Clark (Norah). Our Ginny & Georgia cast interview included Brianne Howey and Antonia Gentry, and they were a pleasure to speak with.
First, a little more about the show. Georgia is a young mother of two kids — Ginny and Austin — with a past that she's trying to hide and move on from. Thing is, the past doesn't always stay hidden, and Georgia's tumultuous experiences as a teenager have made her into a devious mother willing to do almost anything to protect her tiny family and get what she thinks they deserve. What she thinks though, and what her kids want, can be two (or three) different things.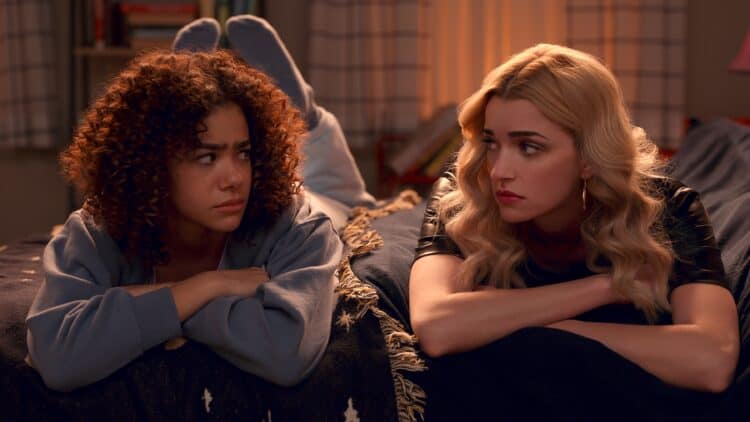 Ginny & Georgia is a mix of mystery, intrigue and suspense, with modern, soapy, coming-of-age storytelling – which is perfect for post-holiday binge watching. I mean, how do you live with the knowledge that your mother is a murderer? That's what Ginny is going to have to figure out. Burdened with the new understanding that Kenny – her step-dad – didn't die of natural causes, now Ginny must deal with the fact that Georgia not only killed, she killed to protect Ginny. Georgia on the other hand would much prefer that the past be left in the past, after all, she's got a wedding to plan! But the funny thing about Georgia's past is that it never stays buried for long…
Season one debuted on Netflix on February 24, 2021, so we're catching up almost two years later. More than 52 million member households chose to watch the series in its first 28 Days. The series made the Top 10 list in 87 countries around the world and hit #1 in 46, including Australia, Brazil, Kenya and the U.S. That said, keep in mind the show is based on the relationship between Ginny and Georgia, and Georgia doesn't shy away from discussing topics like sex, eating disorders, difficult relationships, and more. It may not be for everyone, but it can open pathways of communication if you're prepared for it. In other words, it's not a show for every age range.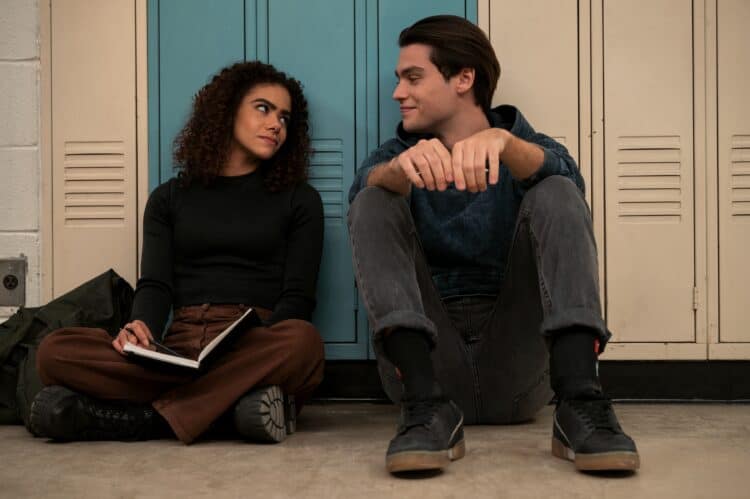 That wide variance in representing the reality many teens face inspired my first question for Brianne and Antonia. I asked them both which topic, out of all the sensitive ones covered in this season (including self-harm, body positivity, sex and burgeoning relationships, etc.), they each felt was the most important to portray and discuss. Antonia eloquently stated that she didn't feel any of them was more important than the rest, because to each person experiencing that situation, it was THE most important thing at the time, but she felt that the response of seeking help was what she felt was a big one. It's the first step to a healthy recovery, and so necessary.
How people seek help, or get it, is different for several of the characters. I won't give you any spoilers about what that pertains to directly, but a lot of growth happens in season two. There's also some regression and changes in direction. Life's not ever simple, or boring, when Georgia's around.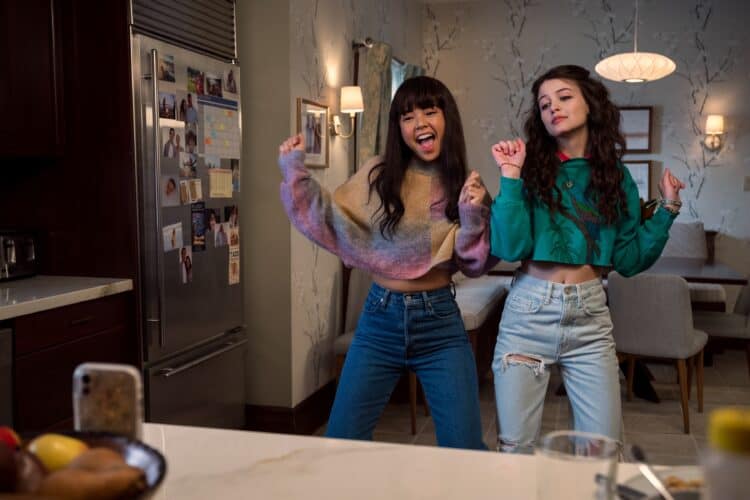 One of the other journalists in attendance mentioned how this show helped spur conversation between her and her teenager. My youngest just turned 22, but I can unequivocally attest to the fact that sometimes things need to be discussed but starting that talk an be incredibly difficult. Ginny & Georgia doesn't shy away from the fact that life is hard. Being a young mother made Georgia mature faster, but it doesn't make her a perfect mom. Ginny knows it, and can be more mature in some ways. Seeing the two of them work it out — or not — is getting a front-row view to mother-daughter relationships, with just a few added challenges.
Ginny & Georgia season two is streaming now on Netflix. Grab a drink and some popcorn and binge during a cold winter's day!
Post update: have you had a chance to catch up and watch all of the show? What do you think of the Ginny & Georgia cast? The story line? Post below with your comments and thoughts!