The Jurassic Park franchise is one of the world's most popular movie series, based on an eccentric man's dream to make extinct dinosaurs come to life. Bring on the scientists and the catastrophes! If you fell in love with the beautiful creatures roaming the fields with Elly Sattler and Dr. Grant, you need to head over and get your Jurassic World Live tickets now!

This amazing show is coming to both the Honda Center and Crypto.com Arena, opening on July 14 and July 21 respectively. Enjoy your visit to Jurassic Park from the safety of your seat, but with all the thrills and roars of being inside a gyrosphere. Speaking of a gyrosphere, check out the pre-show experience, included with the price of your admission ticket.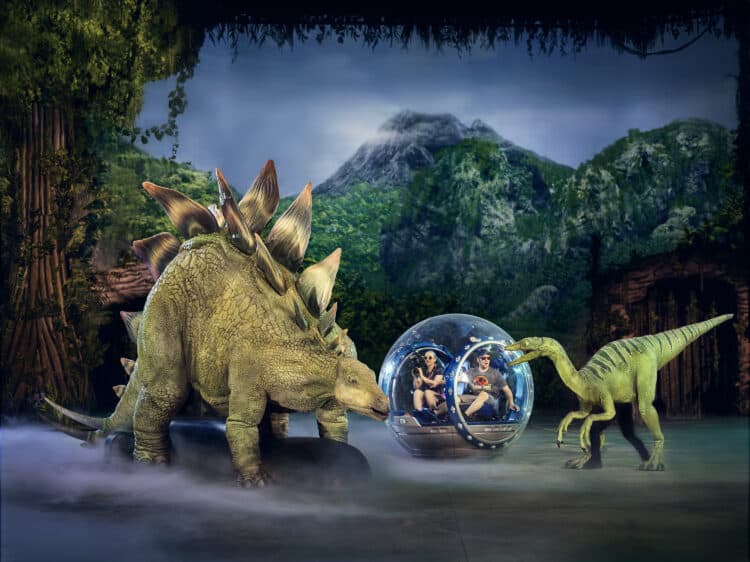 With the pre-show experience, you can get up close and personal with some of your favorite Jurassic World dinosaurs and vehicles! This special preshow experience includes photo opportunities with: Triceratops, Stegosaurus, Baby Bumpy, the Jurassic World Jeep, Gyrosphere, and Utility Terrain Vehicle. Activities subject to change.
To get more of an idea of what to expect, watch the trailer here!
Ticket prices start at $22 and max out at about $58, depending on location. (The majority of the tickets at the Honda Center are $22 or $38 per person, making it affordable to take the whole family.) Children under two years of age that can sit on an adult's lap do not require a ticket. Jurassic World Live Tour is focused on providing a fun, entertaining evening for people of all ages, but parents, you know your kids best. The show is designed to be reminiscent of the movies, so there will be strobe lights and a safe, theaterical fog, so be sure your kids are either prepped for that or will be okay. (And expect the fog to be more 'thick' the closer you are to the stage.)
More About Jurassic World Live Tickets!
A N A H E I M
WHEN: Friday, July 14 7:00 PM
Saturday, July 15 11:00 AM, 3:00 PM & 7:00 PM
Sunday, July 16 11:00 AM & 3:00 PM
WHERE: Honda Center – 2695 E. Katella Ave. Anaheim, CA 92806
TICKETS: Family friendly ticket pricing available – tickets can be purchased online at Ticketmaster.com or in-person at the venue box office. Ticket pricing is subject to change based on market demand.
L O S A N G E L E S
WHEN: Friday, July 21 7:00 PM
Saturday, July 22 11:00 AM, 3:00 PM & 7:00 PM
Sunday, July 23 11:00 AM & 3:00 PM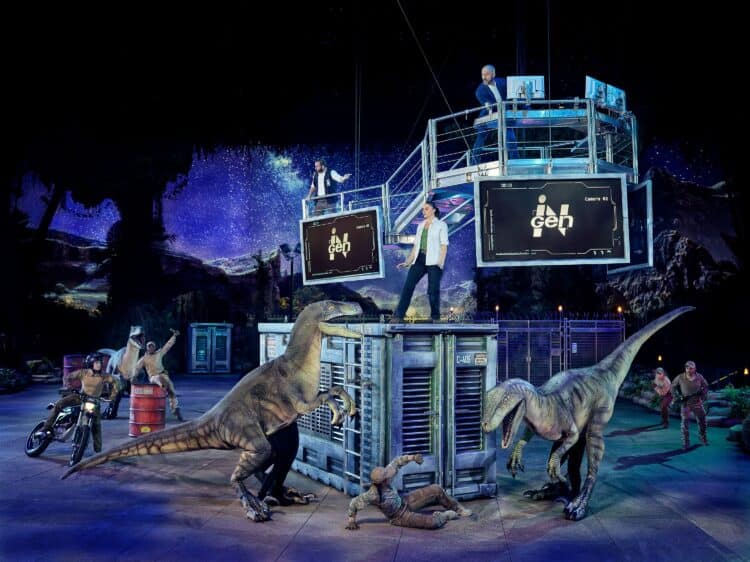 Jurassic World Live Tour is a live entertainment experience for the whole family that is rooted within the Jurassic World franchise complete with life-sized dinosaurs, heroes and villains. Throughout their journey, our heroic male and female characters are faced with obstacles that are overcome through pulse-pounding stunts and action-packed fight sequences that deliver edge-of-your-seat entertainment.
Doesn't it sound amazing?
I'll be going with my son-in-law and his daughter, Charlie, who has been a huge Jurassic World fan from early on. She has every Jurassic World toy you can think of, and two of her birthday parties have been dinosaur themed. She's going to be so excited to attend Jurassic World Live Tour 2023 and see more than 20 characters, including nine dinosaurs – the mighty T. rex, Blue the Raptor, Triceratops, Pteranodons, Baby Stegosaurus – as well as hero and villain characters. All my kids are big fans, and I've watched each movie multiple times, though the first one is still my favorite. Now that I'm a Grammy though, it's a blast watching something I love through a child's eyes! Midlife parenting is the best of both worlds!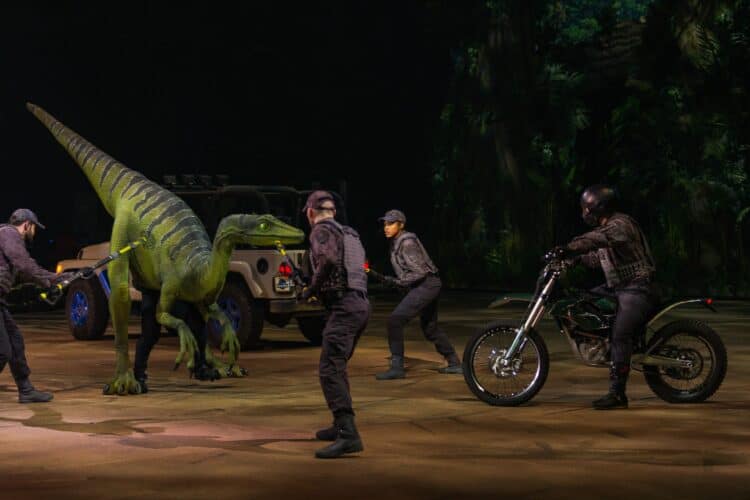 Who will you take? Head to their website now to scope out tickets and be sure to read the FAQ so you know what to expect. I haven't been yet, I'm attending on July 14, but I do know that while it is based on the Jurassic World franchise, the Jurassic World Live Tour has an original story that will keep you entertained all evening long. I'm excited to see Blue, and of course, the T-rex…at a safe distance, of course!
Hope to see you there!