I was invited to attend the press conference this week for Knott's Scary Farm 2014. What a hauntingly good time I had!
From the minute we arrived at Charles Schulz Theater and saw the fantastically made-up staff to the moment we left the after-party, what a blast! But let's start at the beginning.
Knott's Scary Farm has been around for a long time. An event where you have to have a special ticket and the park empties of visitors who don't have the ticket, it's a fright fest full of mazes and scare zones. Screams abound and you just never know where an innocent walk out of the restroom may result in being followed closely by a monster who jumps around you and makes these noises that make your skin crawl. Then you giggle, walk further ahead, a little more wary of the dark, looking in shadows..and completely miss the monster standing right in front of you, making you jump again! If you haven't been, you need to try it out. And if you're a Knott's season passholder, you have even more reason to go — they've created, finally, after a lot of requests, a season pass specifically for Scary Farm, but it's available for only regular season passholders! For only $65, you can attend Knott's Scary Farm 2014 AS MANY TIMES AS YOU WANT, with NO BLACKOUT DATES.
Sorry to yell, but you have to admit, that's pretty cool, right?
We learned a few things that night , but the big takeaway is that Knott's Berry Farm LOVES what they do. They have an amazing team of maze creators, people that can make the dark and the scary and still be fun to listen to on stage.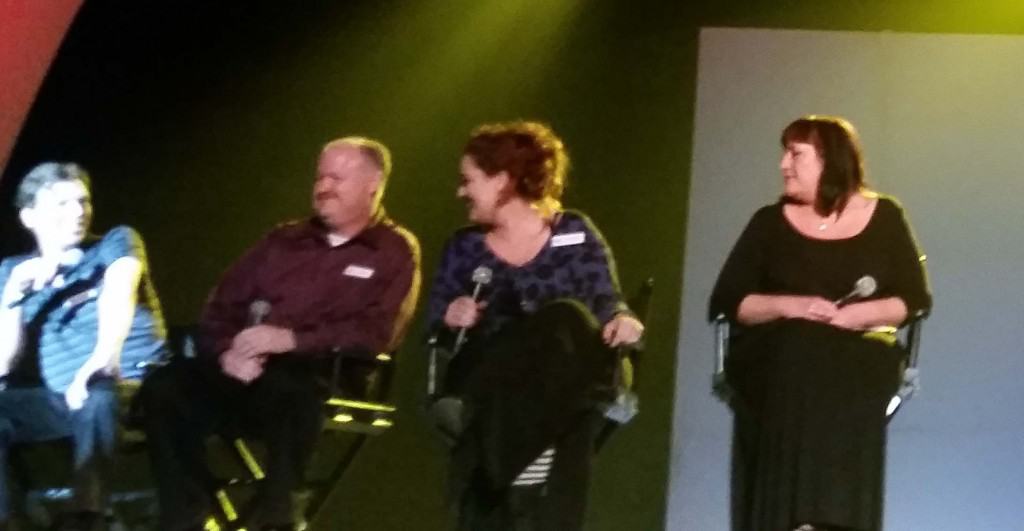 I would love to be a fly on the wall during one of their meetings! (Pardon that blurriness. We weren't seated from from the stage, but it was dark.) They were funny to listen to and you could see their excitement about the unveiling. After I saw it, I don't blame them at all!
Elvira made a visit before though — can't forget that! She looks exactly the same as when I'd watch her with my dad as she co-hosted the Macabre back in the day on television. (Giving away my age here, or at least closer to it.) I only hope to have a figure that good at her age!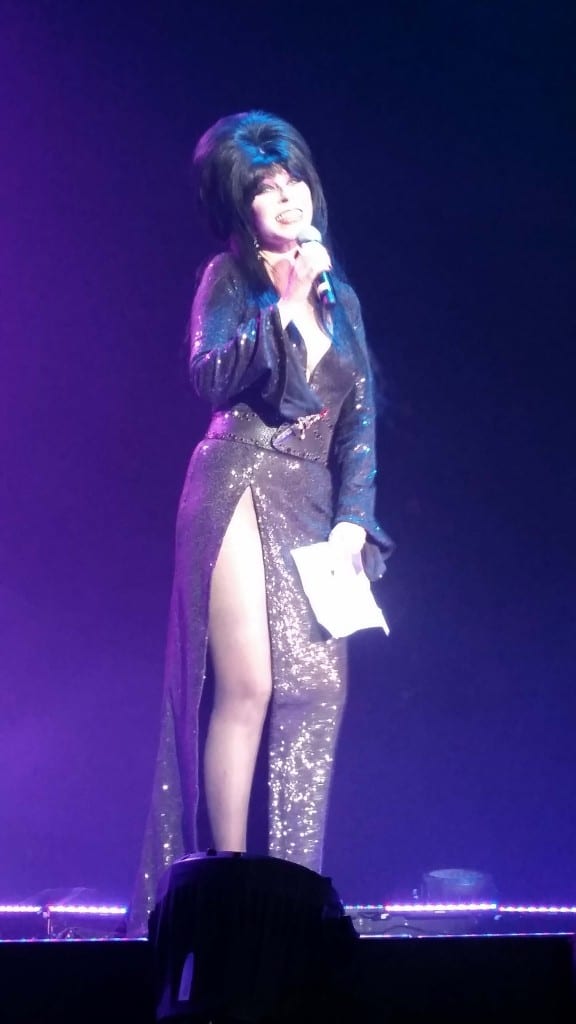 She'll be there nightly during the haunt, so go check out her show! You can also buy souvenirs from an Elvira shop, with a special surprise if you buy $50 worth!
Now for the mazes. Anyone that's been to Knott's will tell you these are a blast and a definite highlight. Seven are returning, there are four new ones and then you've also got four scare zones. NO PLACE IS SAFE!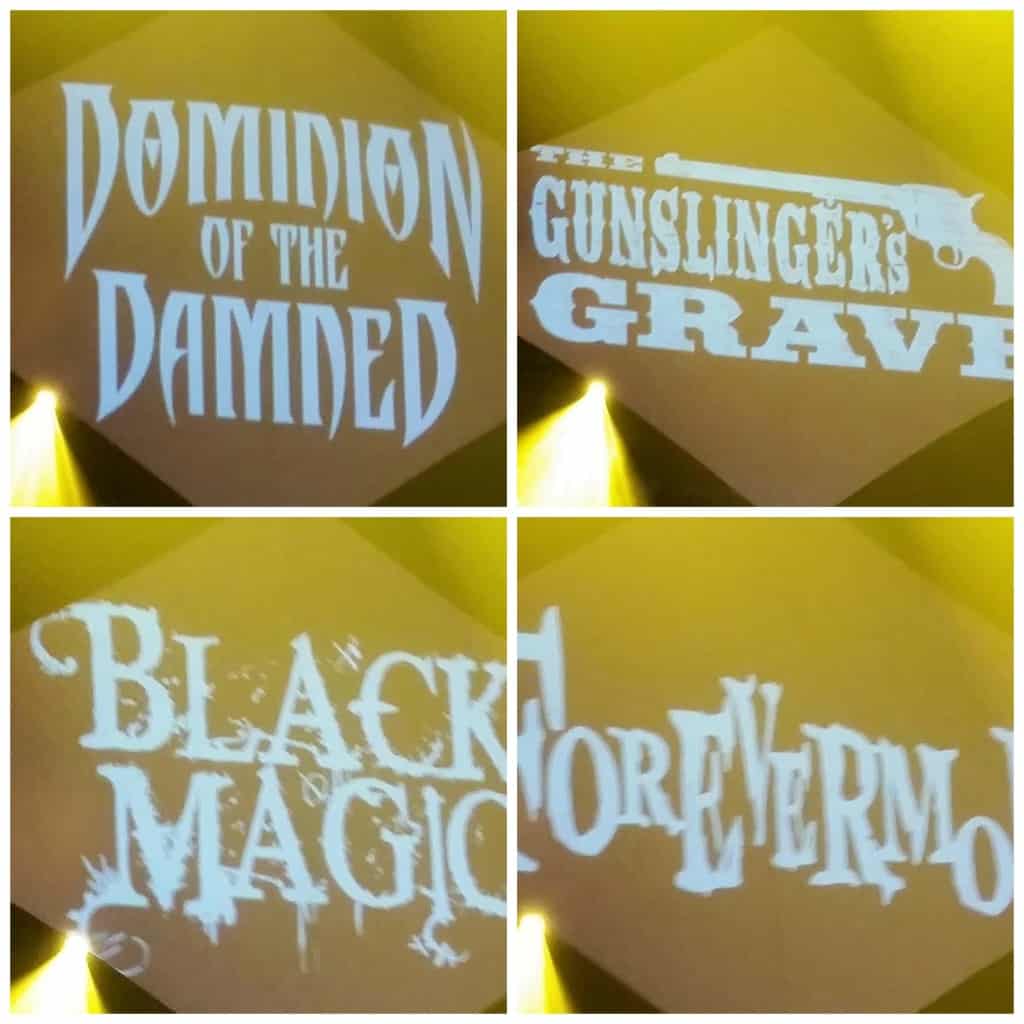 These are returning mazes.

And more!

Want scare zones? There you go! (I personally will have to avoid Carnevil. Creeeeeeeeepy!)
For the new mazes, you've got quite a selection:
The Tooth Fairy — okay, this one may be as bad as the clowns for me. Drill sounds, anyone?
Voodoo — this was a dream come true for one of the creators and the brief video they played looked totally fun..aka scary!
Trapped: Lock and Key — apparently this one can take up some time, a good 20-25  minutes, and will make you feel trapped, as the name implies.
Also back? The Hanging! We were peacefully sitting watching Jeff Tucker talk about Scary Farm (peacefully, ha) and BOOM.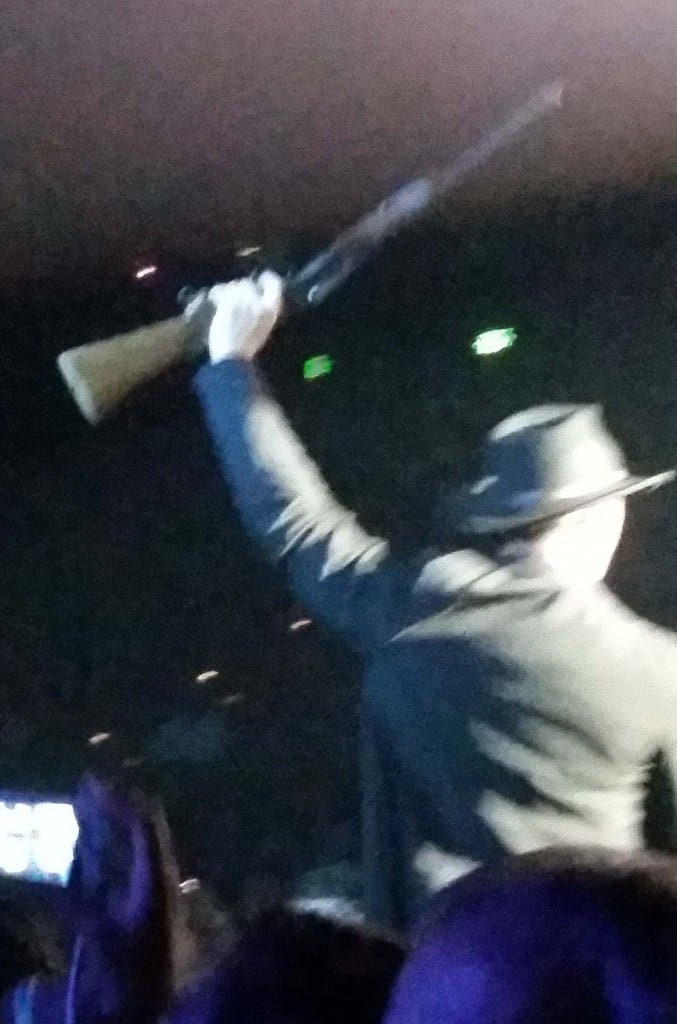 Kill 'em! That's sort of a quote — The Hanging is where pop culture is ripped apart and shredded in public. It's something you have to watch at least once, especially if you're not thrilled with the antics of at least one currently popular celeb.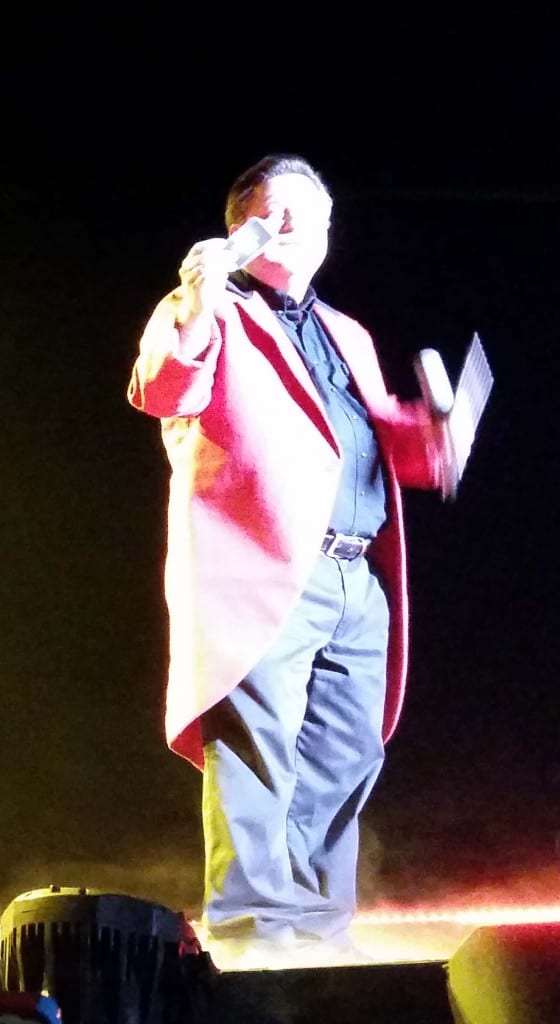 And speaking of Jeff, keeper of the Knott's Facebook page, he had a lot of cool things to share, including the season pass news and a lot of witty commentary. One thing he wanted us all to share was that there is a new Ultimate Scary Farm Fan contest on the Facebook page.  Visit the Knott's Facebook page with info on how to enter, but basically, show them how you are THE ultimate fan and you'll win all kinds of prizes!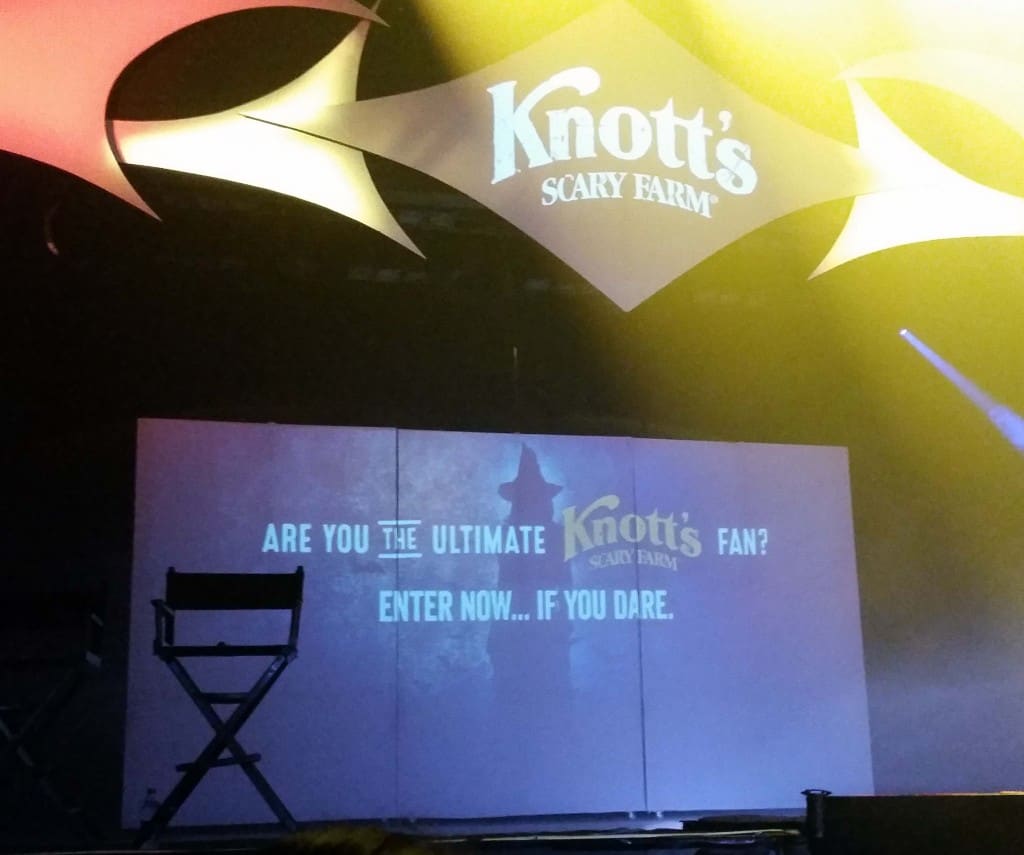 As you're running around the park — and you will be running, at least some of the time, if you get scared, watch out for the Green Witch!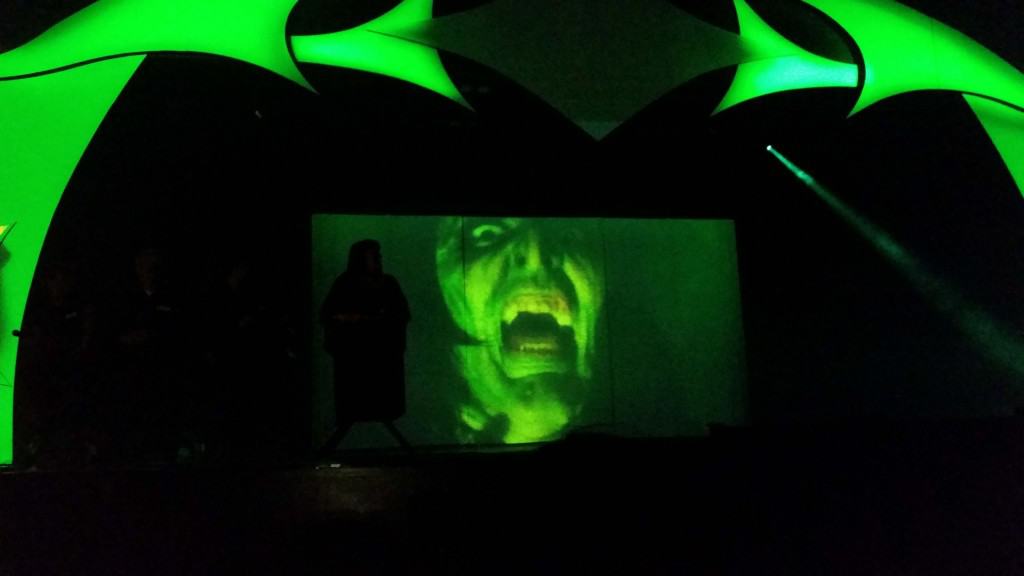 She took over the broadcast temporarily and referred to us as foolish…..interesting. I haven't seen her personally, but now I'm intrigued! (Don't tell her I said that!)

Ending the press conference was a break-in by the Special Ops and their commander. WE WERE INFECTED! Zombies had broken loose and we had been exposed. They were there to protect us, even from those within, as our audience had been infiltrated. BAM, a zombie was dragged out before he got to anyone. Eerie!
This new event at Knott's Scary Farm is going to be a huge hit. It's a laser game you play with live people — head shots, baby! And it's free with your admission! Sign me up, I will definitely be taking part!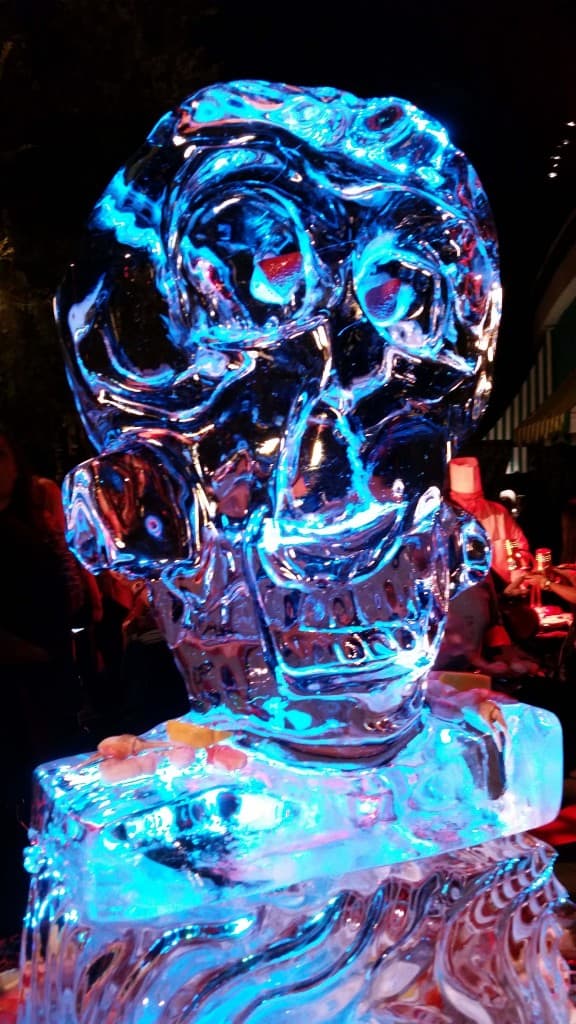 When the press conference was over, we were invited upstairs to take part in an after-party buffet, where Elvira was giving interviews and photo opps were available with the monsters. So much fun! The decor was nothing short of haunted and classy (yes, the two can co-exist) and the food — filet mignon, lamb pops, fancy salad, hummus, shrimp, crab legs, and a dessert buffet to die for. My personal favorite? The boysenberry mousse-filled chocolate cup. Yes, please, I'll take six. (Did I say it was all-you-can-eat?)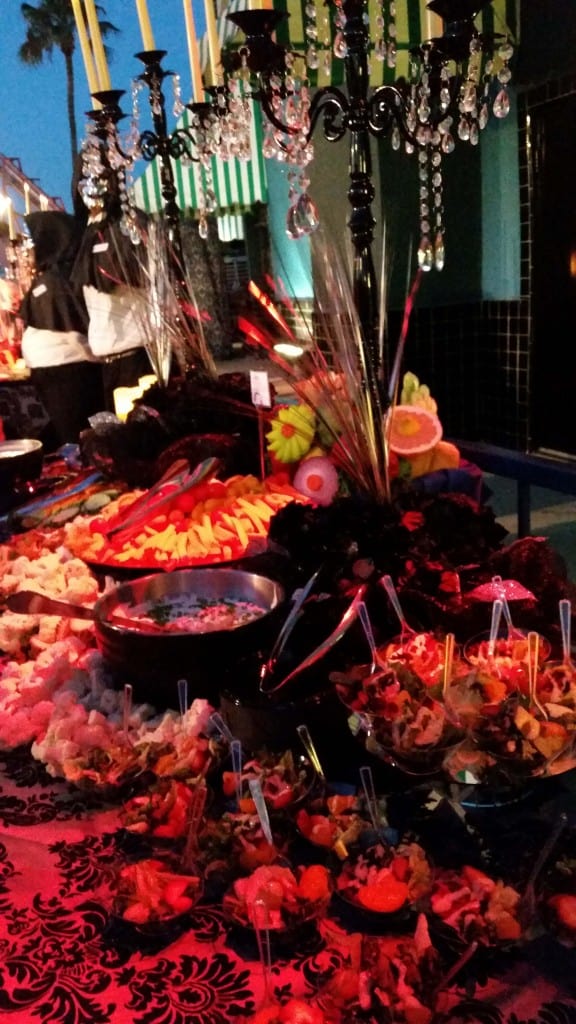 See the decor? I wanted one of the chandaliers and the table-top candelabras. So cool.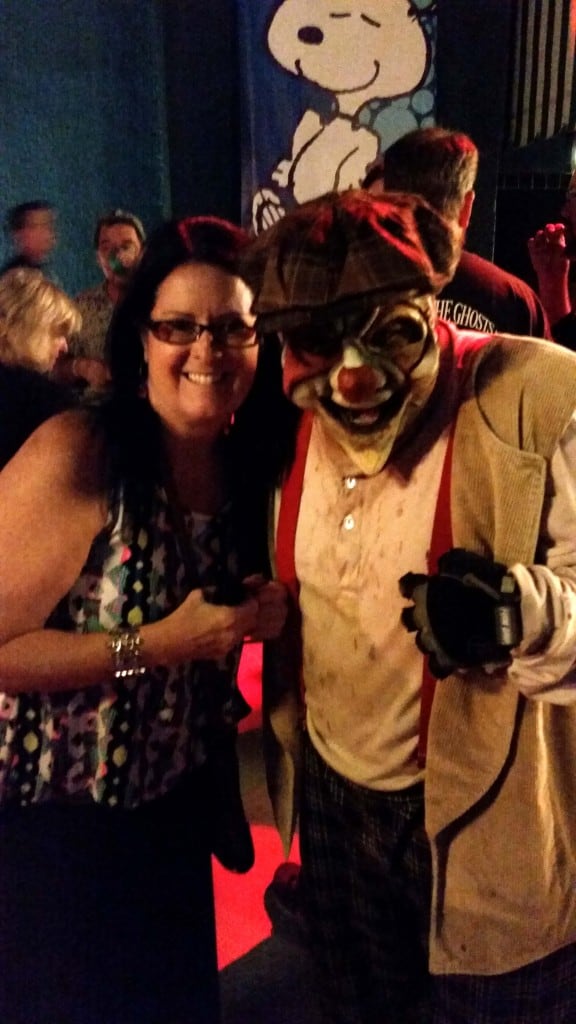 So I did the next best thing and got a picture with a monster. The sounds this guy was making!!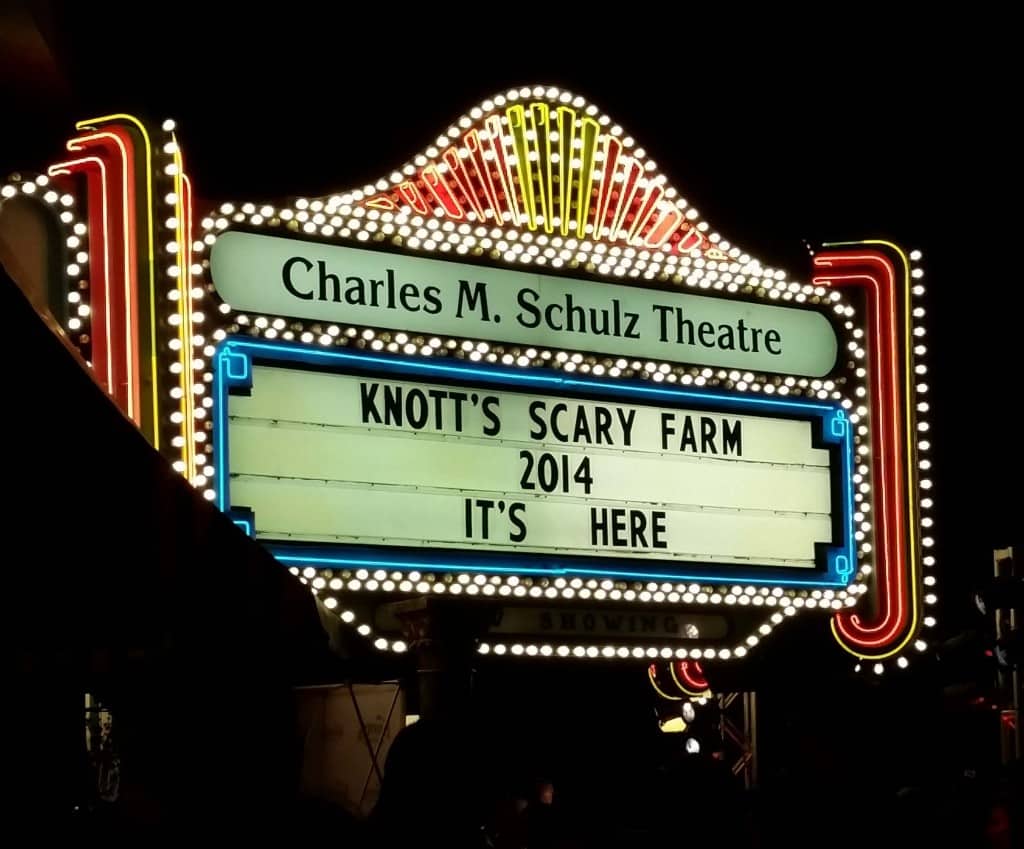 Yes, it's here. And you need to be there.  Trust me.
#ScaryFarm 2014 is going to be the best ever!