I love Mexican food. We make it often, probably easily 2-3x per week if not more frequently. We make it from scratch usually, with a few items that we'll buy pre-made from time to time, but that's pretty rare — until we found Del Real Foods products. I blogged about it once before here and am giving you a review of several of their awesome food products again today, along with a giveaway opportunity!
This post is sponsored by Del Real but the opinions and photos (except for the prize pack picture) are my own.
First, let me tell you about several of their food products I had the opportunity to try the last couple of weeks. Look at this big pile that we received!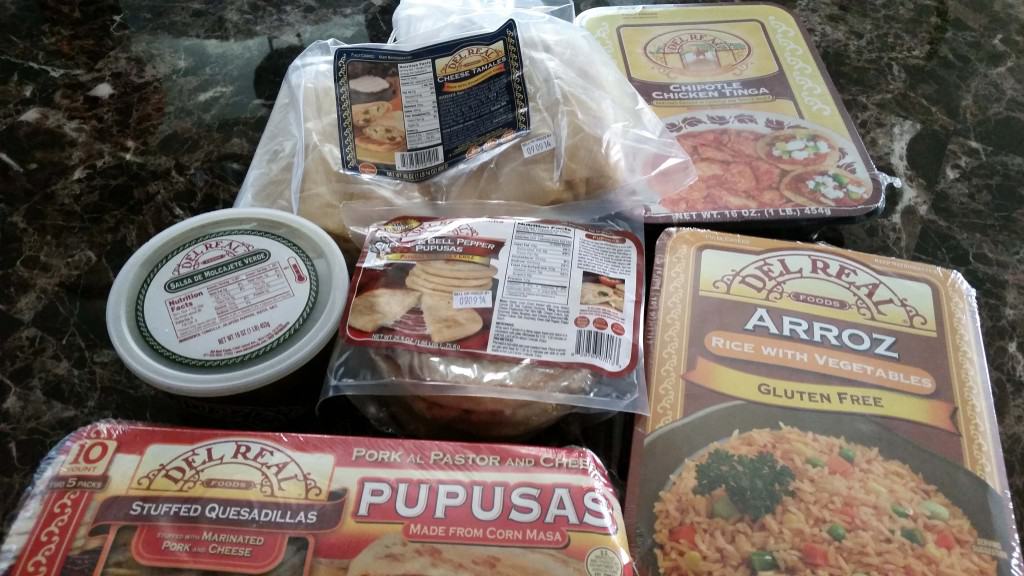 That's several meals for us! The first one we put together was the Rice with Vegetables and the Cheese & Bell Pepper Pupusas. We've had Del Real Pupusas before, and we are hooked. I was very excited to try the new Chicken Tingia but I was ruled out. Pupusas! (And I think the kids just like saying the name.)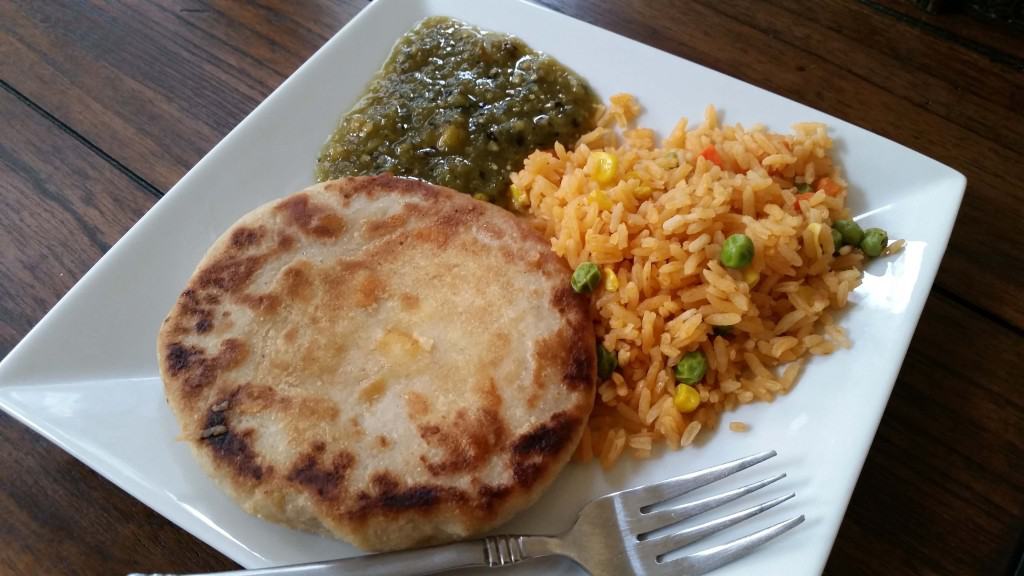 Isn't that a pretty plate?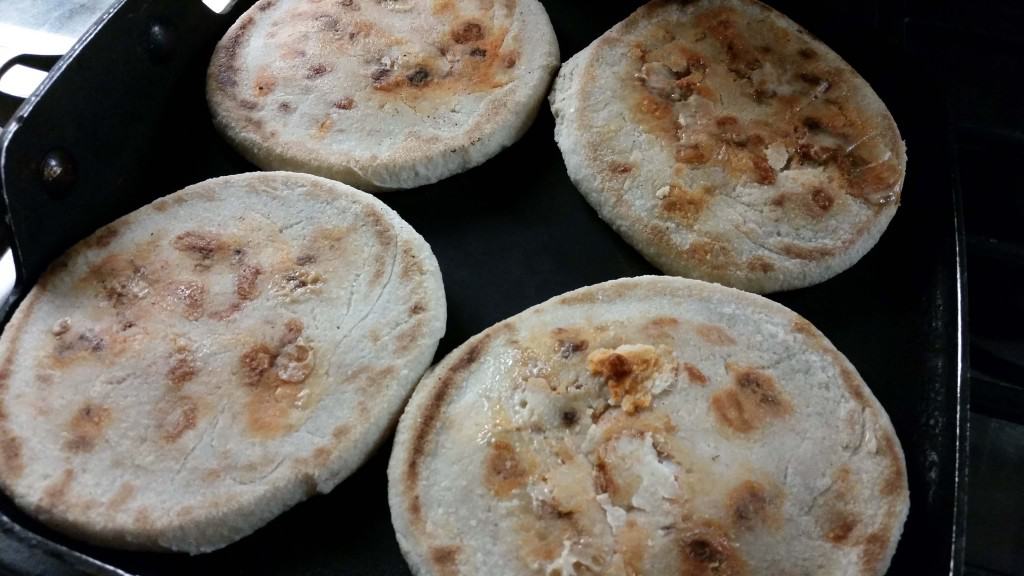 We made them on a griddle, but you can microwave them quickly in a steam wrap. They take only 2-3 minutes per side on the griddle, and the rice is steamed (in its own disposable package) in the microwave for just a few minutes. It really doesn't get easier, and it doesn't seem like you're eating pre-made "fast" food.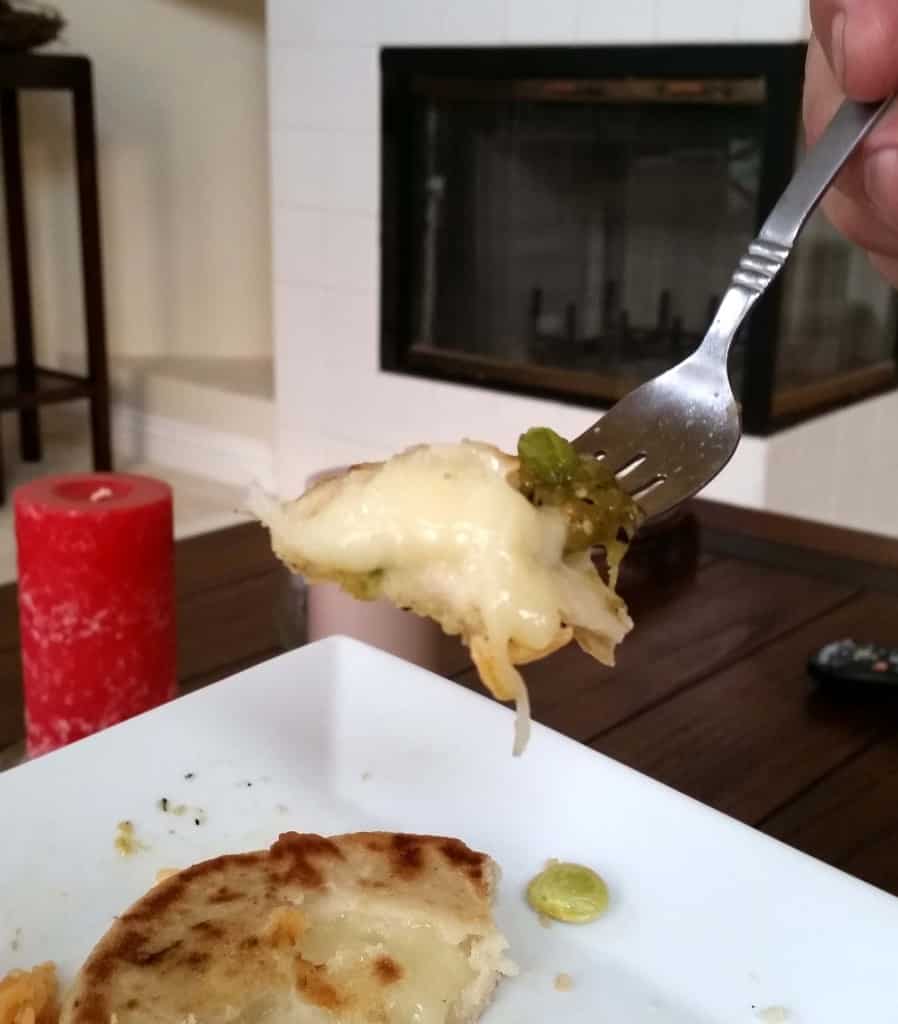 See that cheese?
Of course, also added the Molcajete Green Salsa, a favorite salsa of ours for a while now, which we buy in two-packs at Costco.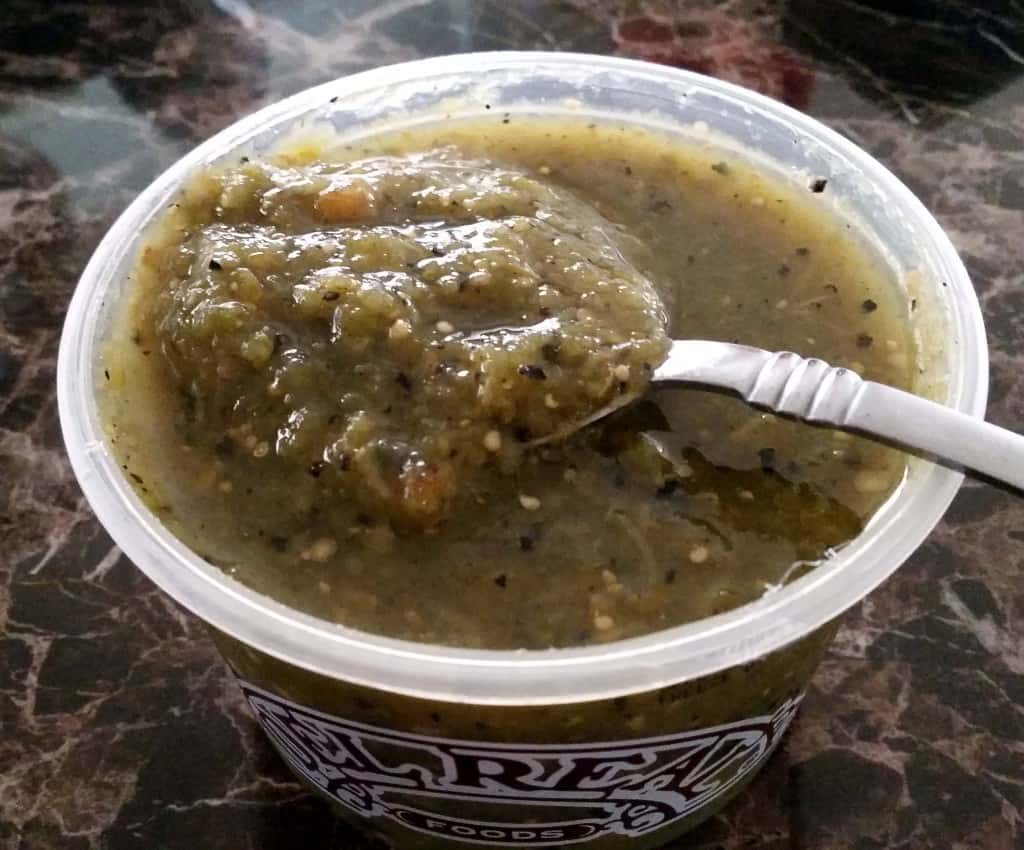 Next up, we ate the tamales with homemade refried beans and roast corn on the cob. Another quick meal, though the refried beans did have to soak in water for a while to soften before I added in the other ingredients. (They're a secret. Let's just say: they rock.)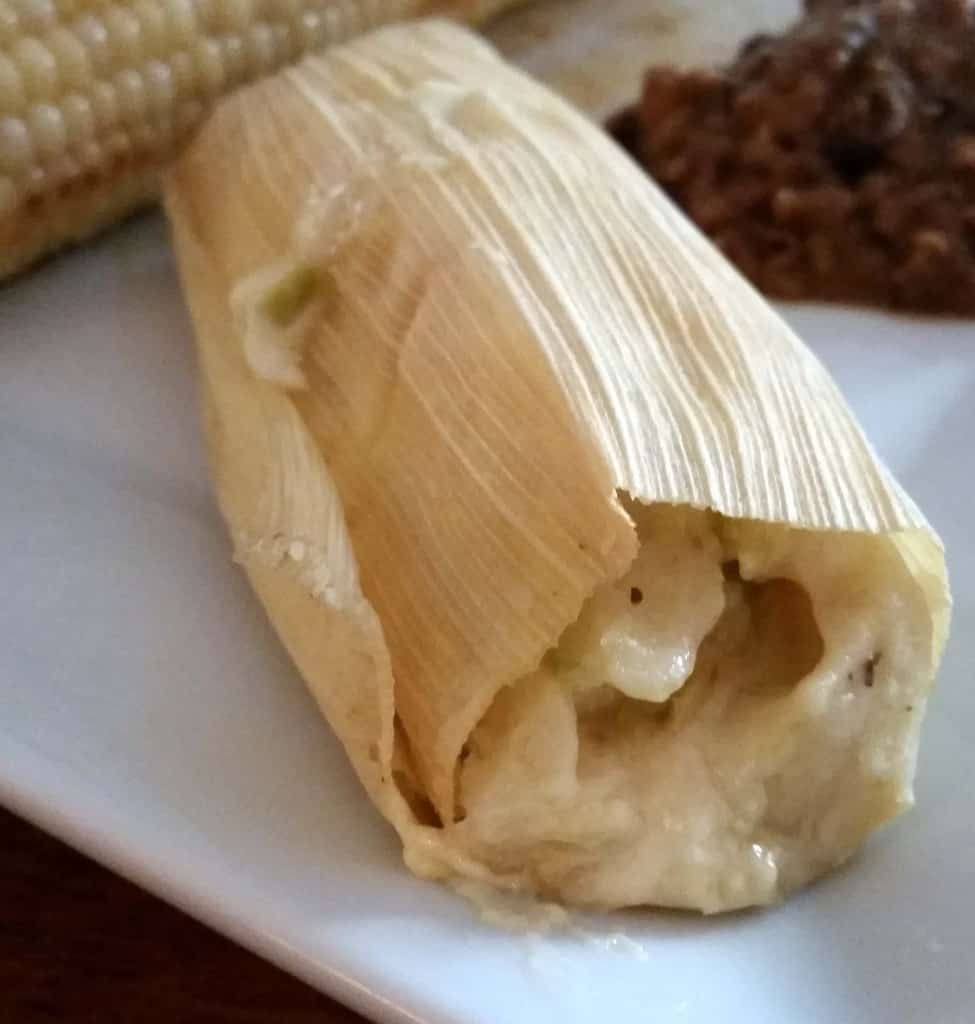 These tamales are also easy to prep. You can use a tamale steamer pot, which I do have (in purple, of course) but I also have a Tupperware microwave steamer I've had forever, and it worked perfectly.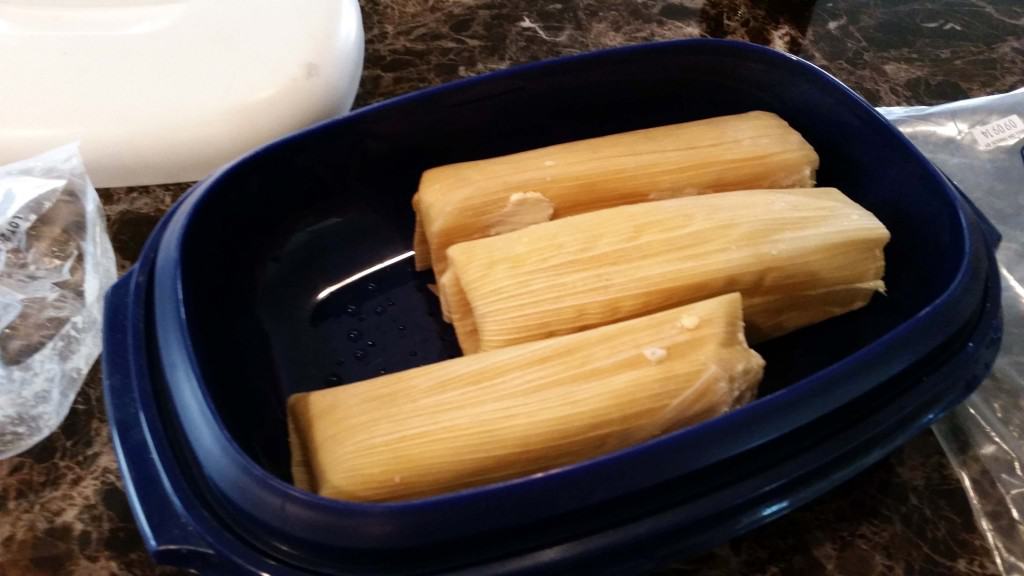 Next up? The cheese and pork al pastor pupusas. Another new item that we will be buying again.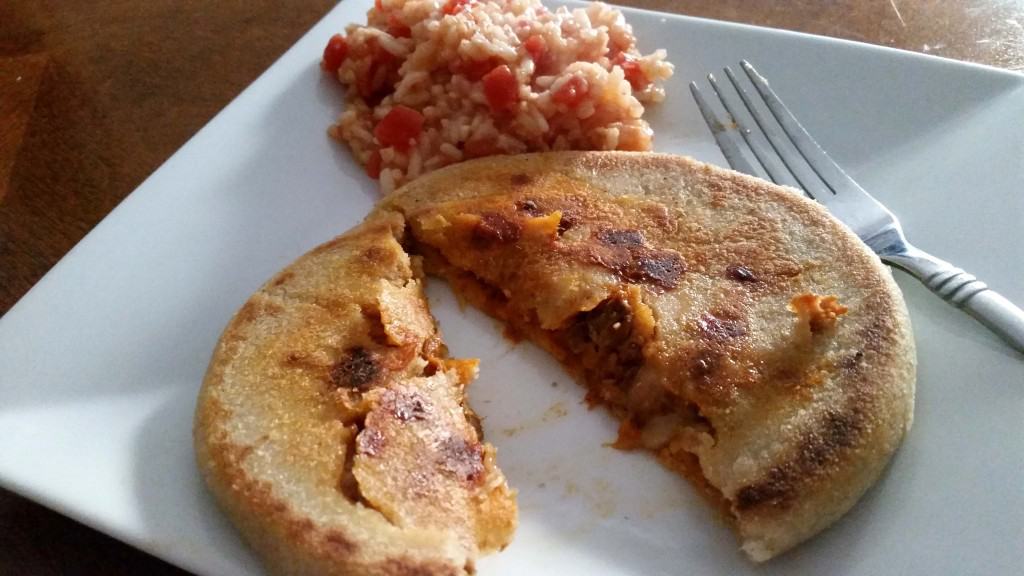 See how filled they are? No shortage of flavor and pork and cheese. We grilled about 30 seconds longer or so on each side for a bit more of an oozier result with a crispier outside. These would be a great to-go meal, you can literally pick it up in a napkin and run, mess free!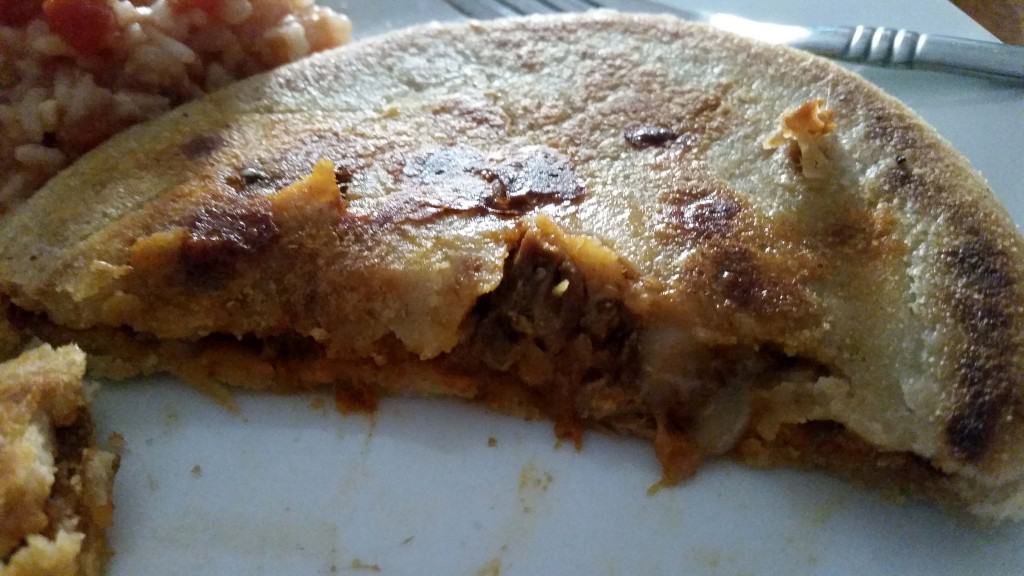 Then there's the new Chipotle Chicken Tingia. I used this item into the recipe challenge for bloggers with Del Real Foods. I'll share as soon as I can, but trust me, it's goooood. I got to create an entree that used one Del Real item — and that was the only requirement! This was truly fun and I can't wait to share it!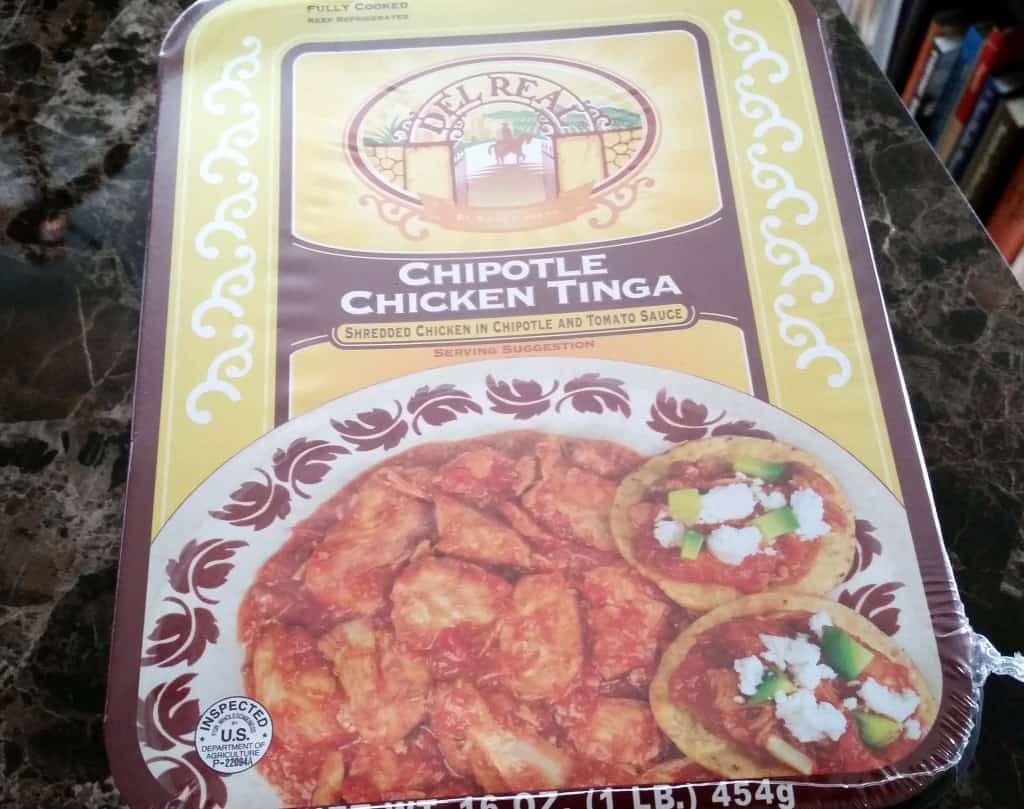 Now you want to win the Party In A Box so you can try their foods too, right?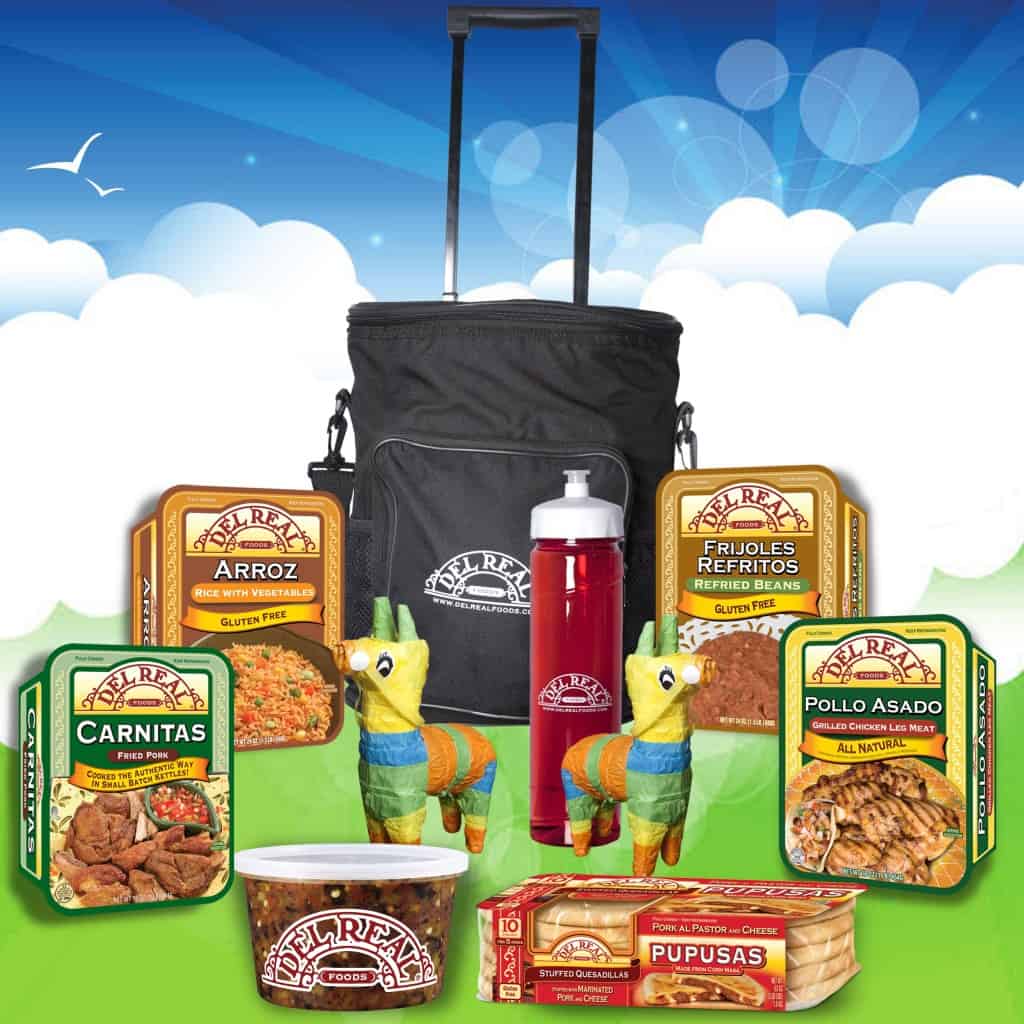 That's quite a prize, don't you think?
**THE GIVEAWAY IS NOW OVER.**
Congratulations to Ann O. for winning! (You have been emailed.) Thank you all for posting and entering!
The Del Real Summer Party prize will be shipped directly from Del Real Foods and all you need to do to be entered is to leave a comment below sharing with me the item you're  most excited about from the Party In A Box image. You can also win additional entries daily by tweeting about it and another entry for liking my Facebook page.
Even you don't win, you don't lose with Del Real Foods. Delicious food that fills you up without being heavy, is authentic Mexican food and gets you to the family dinner table in a hurry. Isn't that what we all want?