Yesterday we got to experience the new Legoland rides, food and character photo opps at opening day of the new Lego Movie World at Legoland California. Based on the hit films, The Lego Movie and The Lego Movie 2: The Second Part, Lego Movie World opened officially to the public on May 27.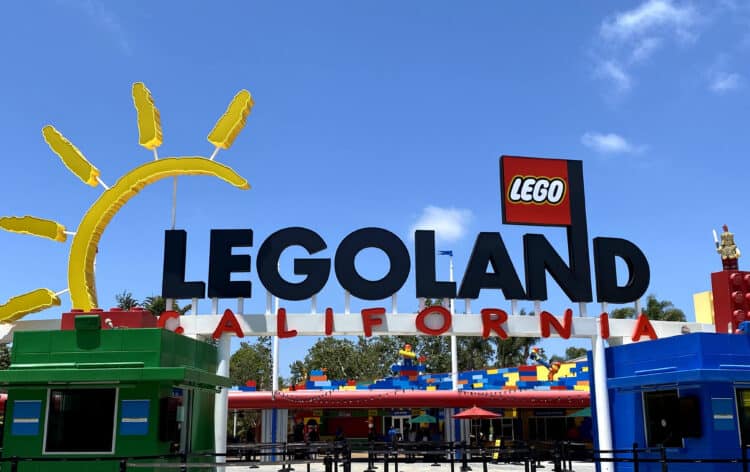 This new land is the largest addition to the resort, housing six new interactive attractions. There's Emmet's Flying Adventure Ride, made for both kids and adults to fly high above the world, experiencing visits to new lands, courtesy of a full-dome virtual screen and Unikitty's Disco Drop, a free-falling-esque ride that takes you to the top of Cloud Cuckoo Land.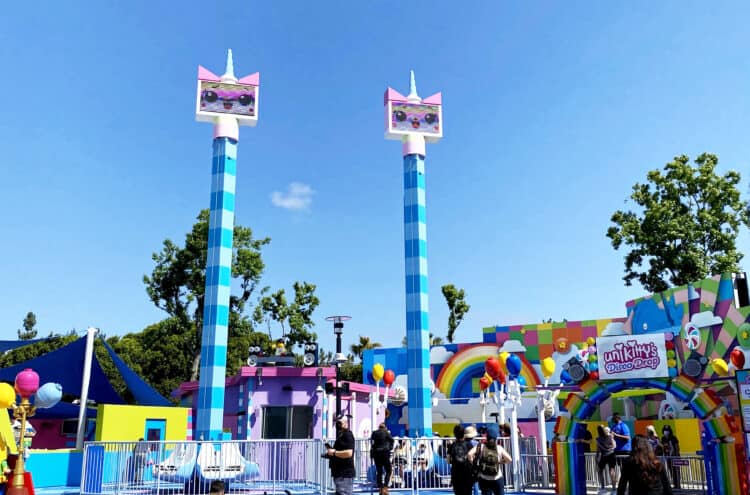 Try out Benny's Playship, Queen Watevra's Carousel and the Build Watevra You Wa'Na Build Zone and visit Emmet and his friends over in Emmet's Super Suite.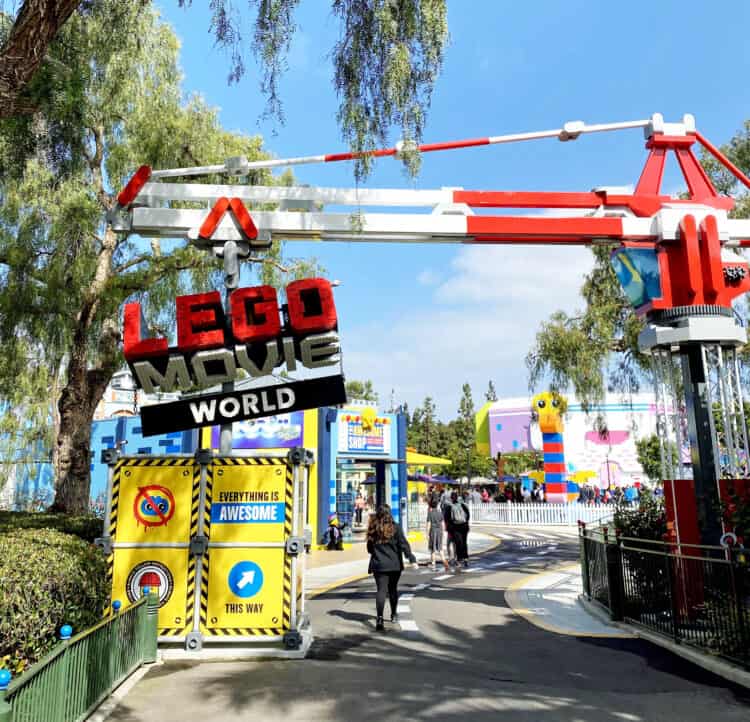 We started our visit to Legoland California with the celebration hosted by Kurt Stocks, the park's President and General Manager. It was full of music, dancing and streamers. Here's a link to the video clip of his opening speech.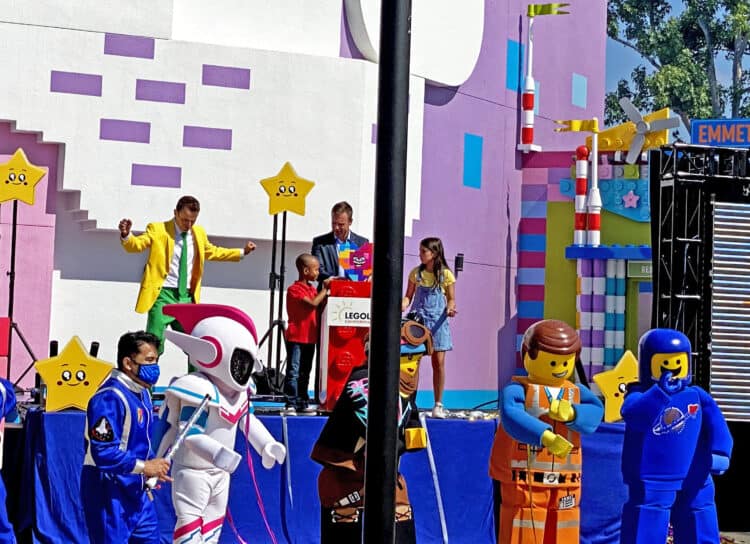 Legoland had provided tickets for me to come to the opening event, and I brought my oldest daughter and her two-year-old daughter to explore the park with. We hit up Queen Watevra's Carousel first, and it was a big moment, not just because we were on the carousel's first ride of the day, but because it was the baby's first ride at any amusement park. She loved it! The height requirements for the carousel is 34″, but the other rides were a little taller so she couldn't ride the others…but a two-year-old doesn't know what they're missing so it's all good!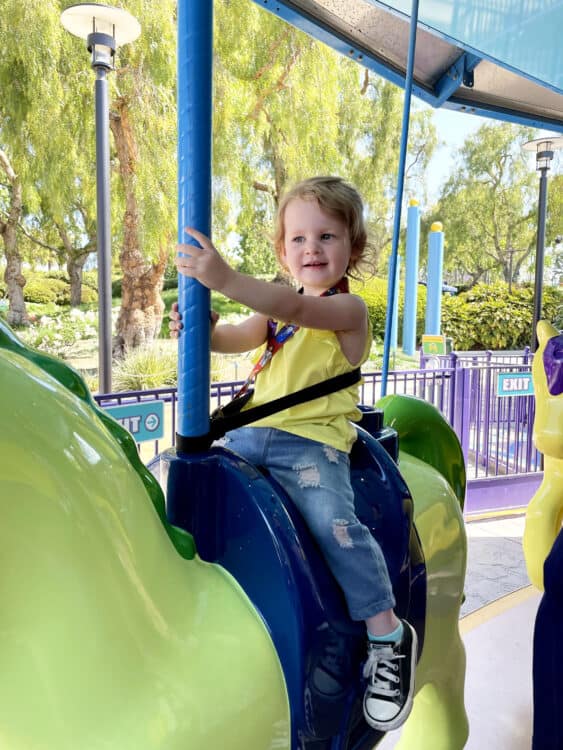 Lego Movie World is also home to Cloud Cuckoo Crepes, Everything is Ramen and Benny's Rocket Fuel. The crepes looked amazing, but I may have hyped up the Apple Fries so much that we were saving room for them.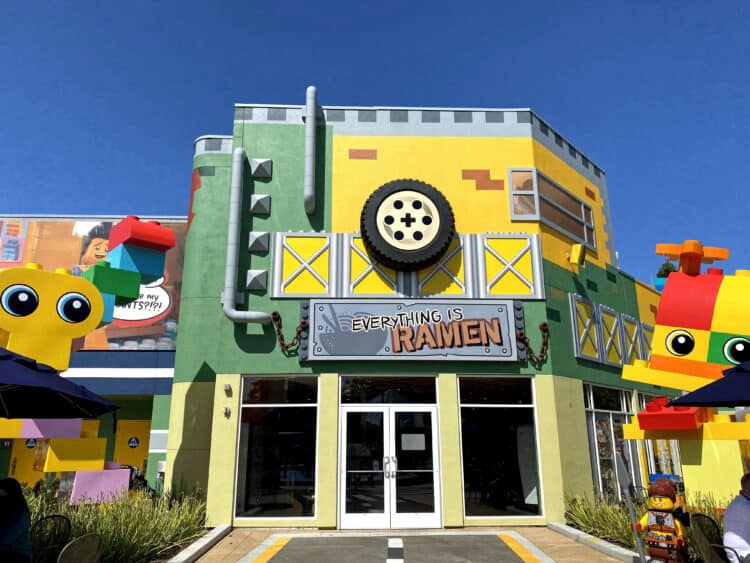 Every park is known for something, and Legoland California's thing is these apple fries. Lightly crispy, you dip them in a prolific pile of vanilla whipped creme. Heaven in a cardboard container. Their churros are no slouch though, and we may have tried both.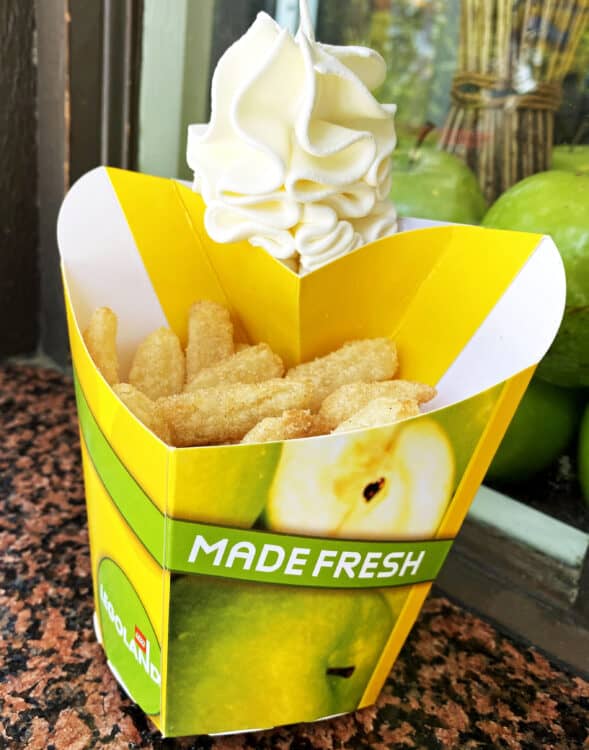 While Lego Movie World is reason enough to visit the park again, there are also so many other reasons. Coasters for most ages, more Lego themes than you can count (including Ninjago), and Lego Miniland will keep you busy. We explored the Adventurer's Club, where you walk through the rain forest, ancient Egypt and the Arctic, surrounded by Lego creations, lightning, thunder and icy caves. Build your own Lego creations, or race cars you can test, climb rocks, drive cars, dig up dinos…the list goes on.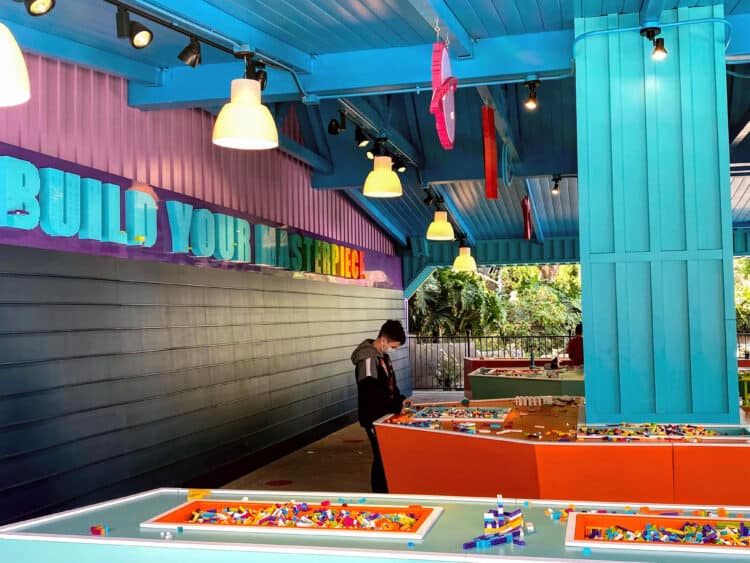 We spent hours piloting helicopters, driving a fire truck to put out a fire, cruising in boats, and firing lasers in the Lost Kingdom Adventure. Then we stumbled into the Sea Life Aquarium, a resort extra that is well worth the additional $20 it costs. It takes about 60-90 minutes to navigate, depending on crowd level and how in-depth you get with checking out each exhibit, but if you have the time, do it.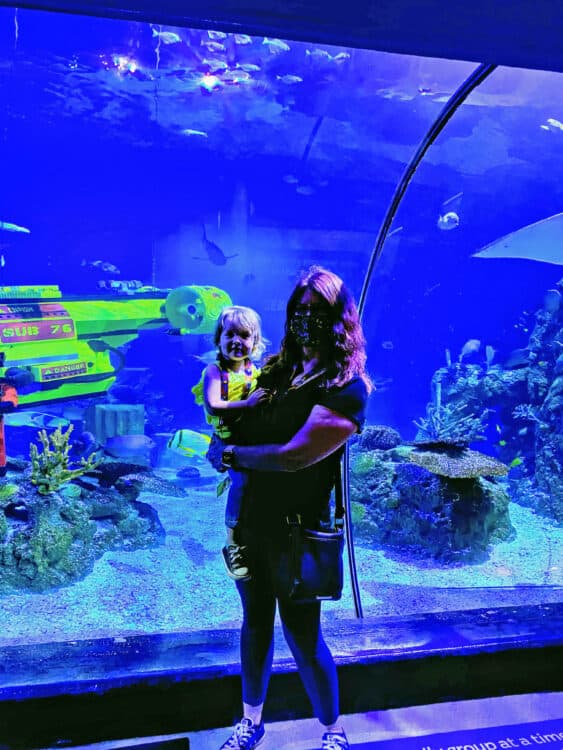 There's a walking tunnel full of rays, big fish, eels and a lot of sharks. Learn about coral reefs, get mesmerized by jelly fish, experience bioluminescence and don't skip the touch pool.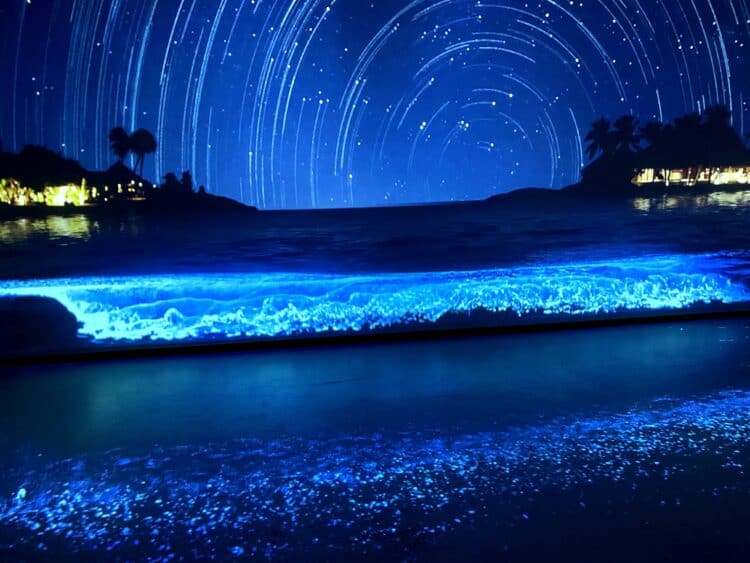 It's the perfect size aquarium for the younger set but fully immersive for all ages. Just be careful that you take the right exit and don't end up outside the park like we did! The Legoland staff was kind and quickly had us back through the gates.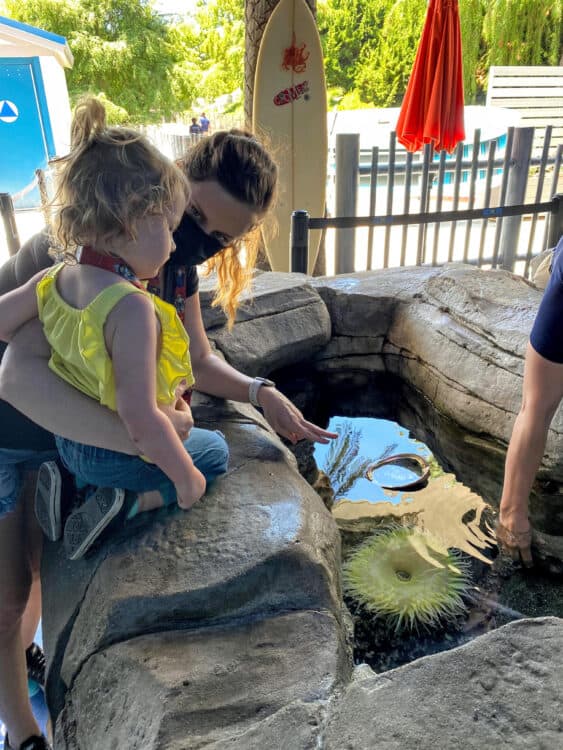 My granddaughter was a trooper and partied until we were pooped out. She giggled, she danced, she proclaimed "This is fun, Grammy!" followed by an "I love you, Grammy." (And I told her my heart melted, which confused her, because ice cream melts, nor people…) It was such an amazing day, or in the words of Emmet, awesome. Everything was awesome, including when I got to meet him and the whole gang as they were headed over to Emmet's Super Suite, where they spend the day taking photos with guests.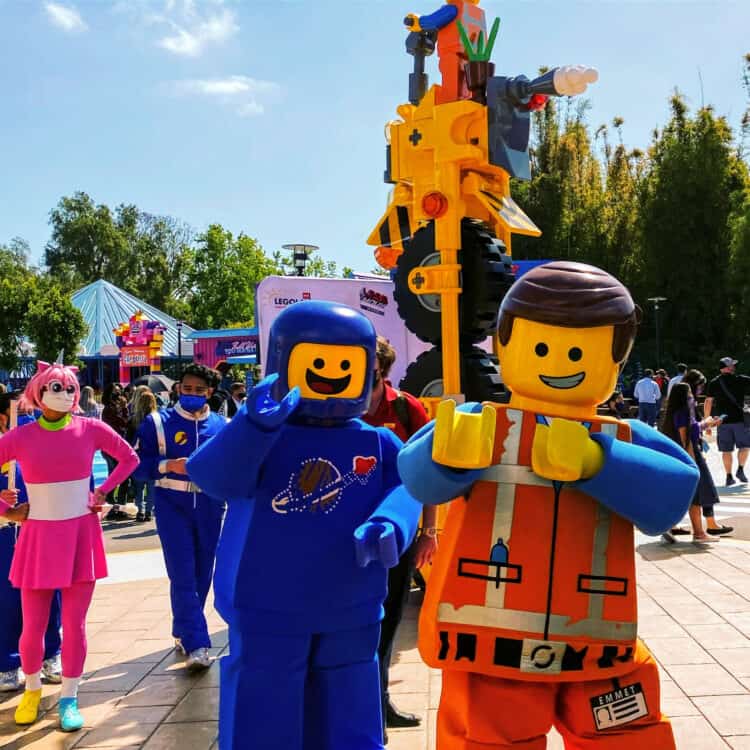 The new Legoland rides in Lego Movie World are unique and really bring the movies to life in a whole new way for you to experience. Even if you've never seen either Lego movie, hit up the new zone at Legoland California…and don't miss out on the apple fries. I promise you won't be sorry.
Buy your tickets for Legoland California online here. Reservations are required. Social distancing is required, with clear markers on the ground, and there are hand sanitizer machines everywhere. Rides are set up so you only ride with your immediate family, and there are posted signs about cleaning schedules. Even in the touch pool area, you're required to wash your hands before entering and families are advanced one group at a time to touch the sea life.
Season passes are available again, too! You can buy Sea Life Aquarium tickets when you book your reservations, and if you choose to stay in one of the on-site hotels (they are both SO cute), there are packages available to save you a lot of money. Some things are closed still due to pandemic safety measures, but keep an eye out on the website for updates and changes.
Enjoy your visit to the LEGOLAND California resort!