Summer is officially here in Southern California, meaning our temps are frequently in the triple digits and it's too hot to go outside. Sadly, this coincides with the current renewed lockdown rules, where we have limited choices on what we can do inside. When you can't hike, you find something to do indoors, and sometimes that includes a cold beverage in front of the TV. That's why this grape gin cocktail recipe was created!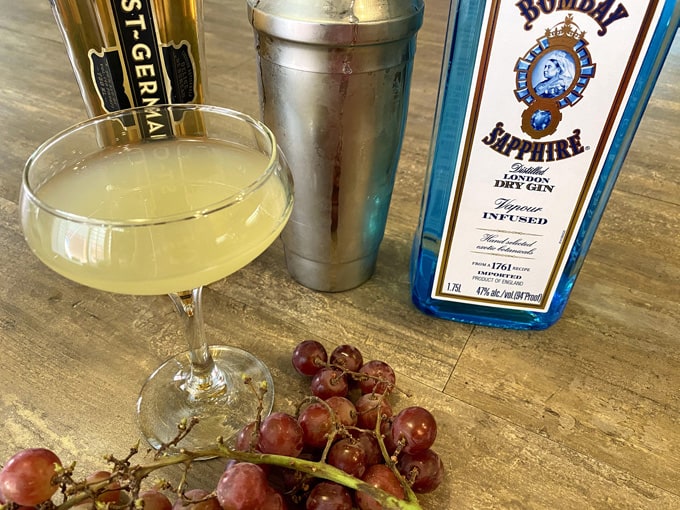 First, did you know how many kinds of grapes there are? There are around 10,000 different kinds, but most of us just buy green or purple. Melissa's Produce currently has not only the 'regular' grapes, but quite a few special flavors. The Red Muscato Grapes and Cotton Candy Grapes are two of the 20+ kinds available on their website as I write this. (Bear in mind, many grapes are seasonal so availability will vary.) I mention those two specifically because Melissa's sent me some of each for this month's blogger challenge.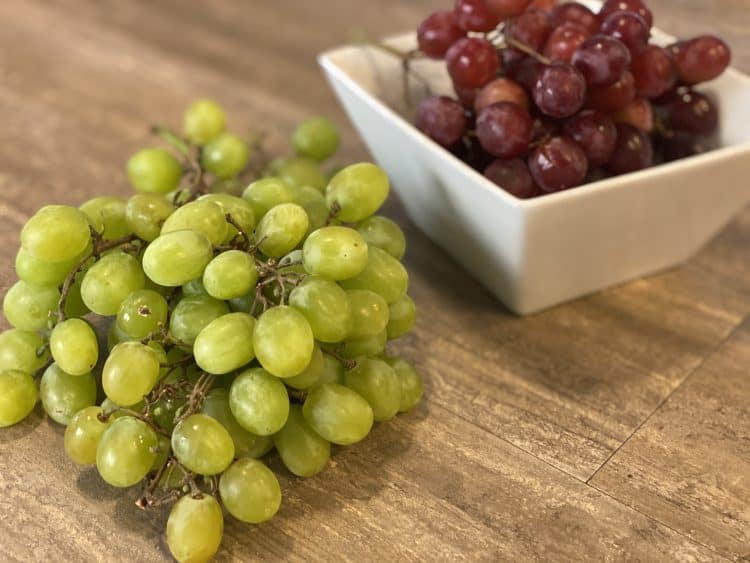 Both the Red Muscato and Cotton Candy are sweet grapes with subtle flavor nuances. I love the Cotton Candy the best, but the Muscato are equally delicious. For my Grape Gin Cocktail, I use the Red Muscato Grapes, mainly because I feel like they work best for a summery cocktail, but you can also sub in any grapes you've got. (And be sure to head back to the blog in a few days for another grape recipe, of the non-cocktail variety.)
If you're not a gin fan, this drink may inspire you to try it. If you are a gin fan already, this is a little different from the norm. I don't drink a lot of gin. We keep a bottle of Bombay Sapphire available for the rogue gin and tonic, and it's light flavor is enjoyable as a sparkly summer beverage. It also has the bonus of not tasting like a strong alcohol. In this Grape Gin Cocktail, you won't taste the gin much, but there are 3 oz in it so you're definitely getting your money's worth.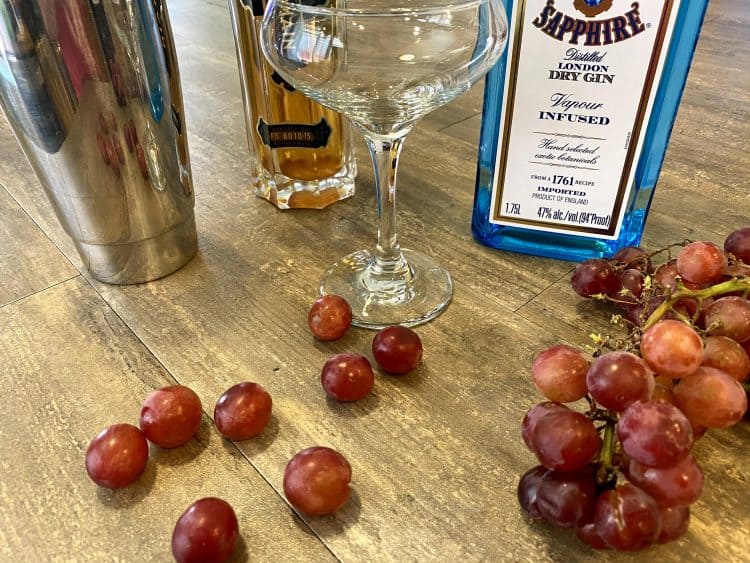 Grape Gin Cocktail
3 oz. quality gin (we used Bombay Sapphire)
1.5 oz St. Germain elderflower liqueur
1/4 tsp lime juice
10-12 grapes, halved
1/4 tsp white sugar
Start by placing the halved grapes into a cocktail shaker with the 1/4 tsp white sugar. Muddle until the grapes are smashed thoroughly; grapes should be very juicy.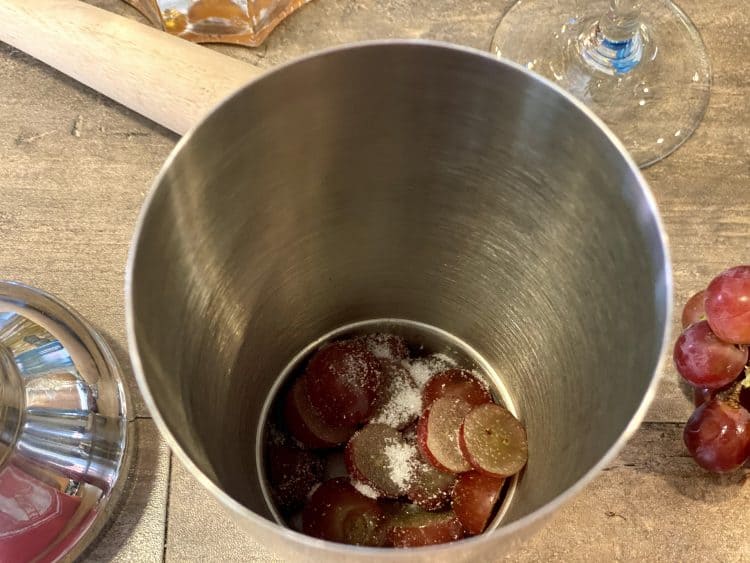 Fill shaker halfway with ice. Add gin, St. Germain and lime juice. Shake for 20 seconds until combined. Pour out through strainer lid into coupe glass (no ice) or rocks glass (with ice).
Serve!
It's a really simple cocktail recipe, with basic flavors bordering on the tangy side. The gin flavor, as stated above, isn't strong nor is the grape; it's just a unique flavor that fits a summery mood or hot weather. If you're in the mood, add a few halved grapes to the glass; sugared grapes, with a tiny slit cut in the side, would also make a great adornment for the glass.
If you want to make this a mocktail, leave out the gin and elderflower liqueur and muddle grapes with the sugar; add the lime juice, shake them up and strain into a glass, topping it off with Club Soda. Refreshing and light!
I enjoyed my cocktail sitting in front of yet another TV show. I've recently started watching Apple TV and on the first weekend, I binged through Defending Jacob and The Morning Show. I highly recommend both….and I recommend enjoying a Grape Gin Cocktail while you watch!