When we came back from Maui this past April, I headed over to the garden store a couple of days later. I wanted to recreate a little bit of Hawaii in my yard, so I added a plumeria and a hibiscus plant. Then a few weeks later, I tried a Jamaica drink at Porto's. I was hooked! The gorgeous color lends itself to so much, which made it the perfect candidate to make a spooky cocktail for Halloween, a Hibiscus Bourbon Sour.
We're bourbon drinkers. We're a little new to the game, only having tried it for the first time just a few years ago. It comes in so many flavor profiles and levels of affordability, and it lends itself to so many types of drinks. We do like it straight-up, often with just a single ice sphere. In a drink, our preference is a bourbon sour. It's simple, doesn't require bartending skills, and the better the bourbon, the better the drink.
A bourbon sour is just like a whisky sour, but with bourbon whisky. It's a sipper, at least for me, and the lemon juice gives it just a touch of tartness over a deep, caramel-y flavor. It's perfect for a cold night around the fire pit or a summer barbecue on the patio.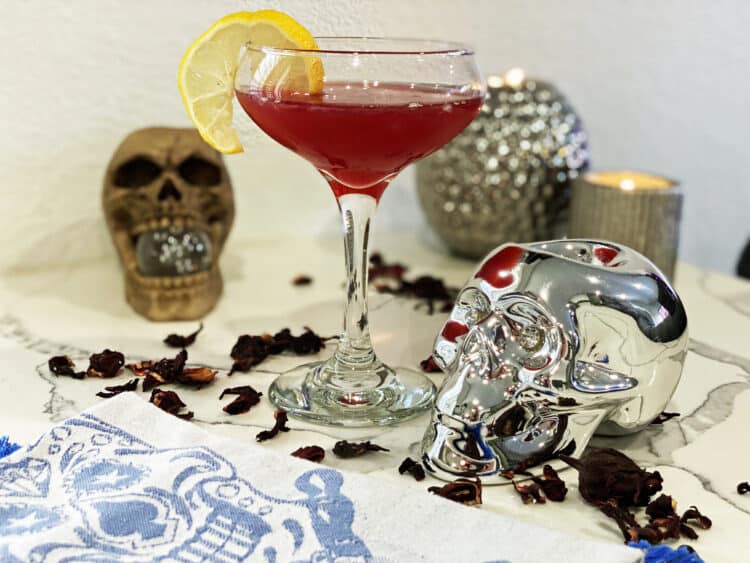 There are a few takes on the traditional sour out there, and I've made a few of them using different types of syrups. Thanks to Melissa's Produce, who sent me a gorgeous box of produce, I was able to create my own hibiscus syrup. With that syrup, I have a ton of new ways to change up drinks, desserts and even salad dressings.
But first, that Hibiscus Bourbon Sour…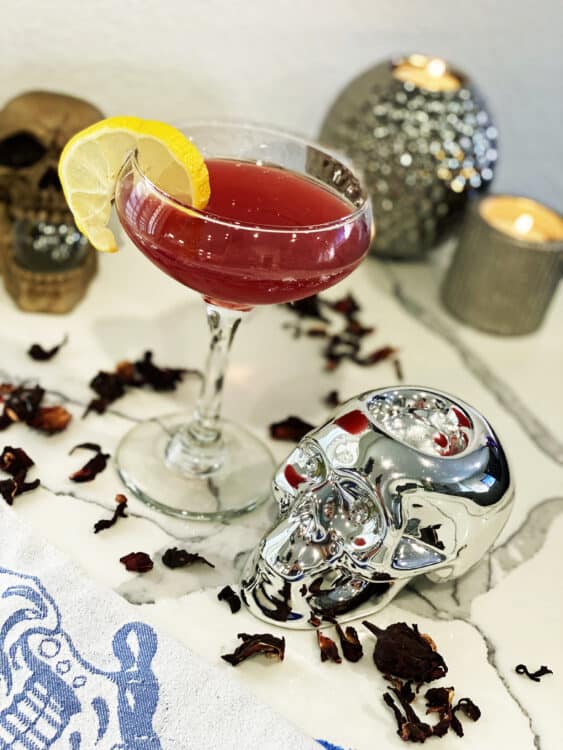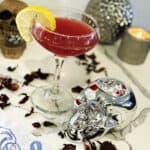 Hibiscus Bourbon Sour
Ingredients
2

oz

bourbon whisky

I used Bulleit.

1

oz

fresh lemon juice

Bottled will work in a pinch.

1

oz

Hibiscus syrup

Recipe below.
Instructions
Fill a cocktail shaker halfway with ice.

Add all three ingredients into the shaker.

Shake for a good solid 25 seconds.
To make the hibiscus syrup, you'll use Jamaica, which is another name for the dried Hibiscus flowers, to infuse the flavor into simple syrup. You can buy them from Melissa's Produce online or in some stores.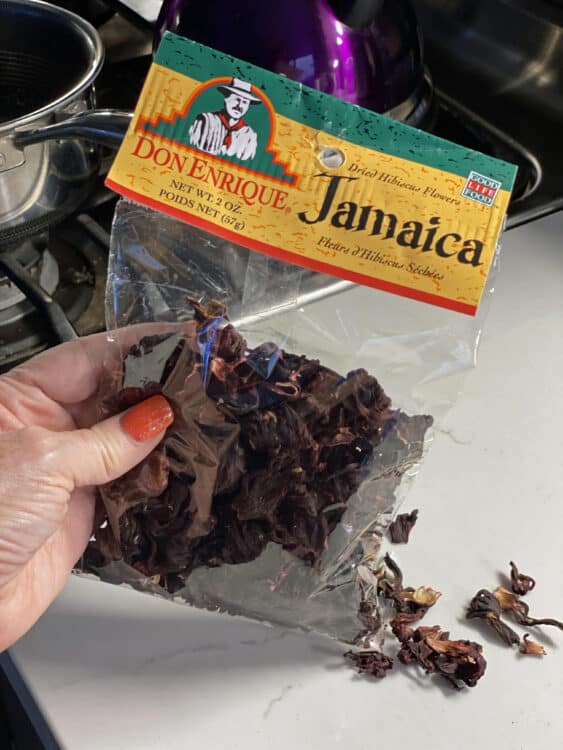 The syrup I make for drinks sometimes has about 2/3 sugar to 1` cup of water, but this syrup was made with one cup water, one cup sugar and 1/2 cup of the Jamaica. Stir and bring to a boil over a medium heat; let simmer for a couple of minutes, stir again and turn off the heat. Let it steep for an hour, then strain the dried flowers out. Pour the rest in the bottle and refrigerate.
It's this syrup that makes the drink's color so vibrant. It made a perfect Halloween cocktail…and if you're ever in need of a fake blood that doesn't taste nasty, you're welcome. (It will stain though, so be careful. It wiped right off my white countertops without issue, but I don't know about fabric or what would happen if I let it sit on the quartz for too long.)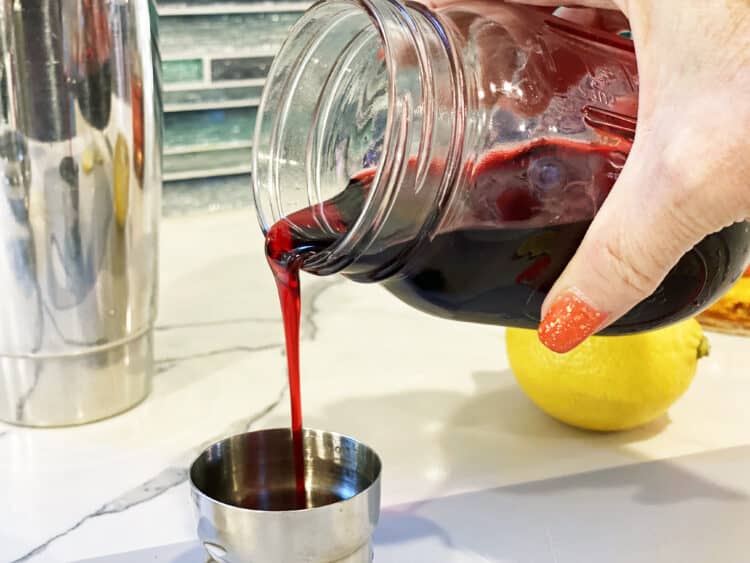 I typically make a lot of bloody sangria for our Halloween gatherings and trick-or-treating, but this year, both sangria and this spooky cocktail will be available for our guests. Happy Halloween!