I've got another fun grilling food kit giveaway, courtesy of Tastefully Simple, and you're going to want these food ingredients to add to your summer grilling recipes list!
If you're not familiar with Tastefully Simple, they are an online store for quality, delicious and unique food items and ingredients. They are also an in-home party company where guests are treated to delicious food while learning about the line of food items that Tastefully Simple sells. I've never been to an actual party, but I have hosted several food giveaways here on the site, and a lot of people have been introduced to a new site that helps them get dinner on the table fast and affordably.
The grilling food kit I'm giving away is officially called the Grill Master 10-Meal Set, and it is sold for $69.99. (When it says 10-meals, it means there are 10 meals in the recipe book so you can use these things for 10 different meals.)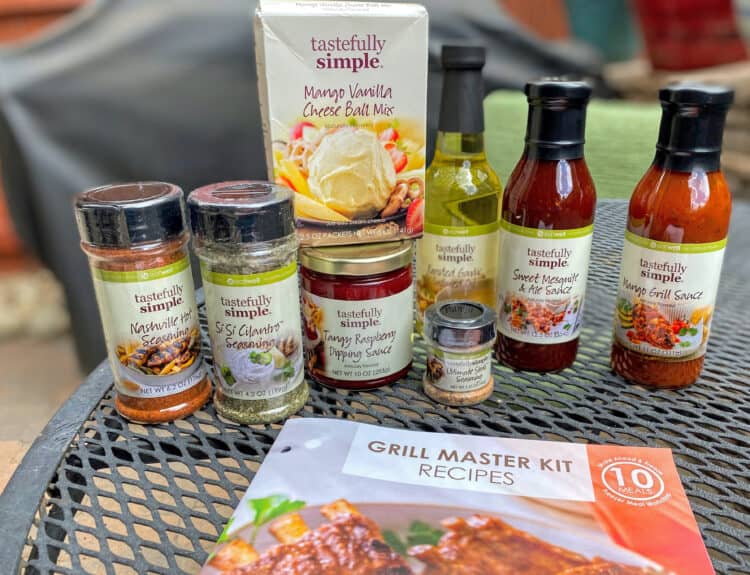 Included in the Grill Master kit is:
Tastefully Simple Nashville Hot Seasoning
Tastefully Simple Si Si Cilantro Seasoning
Tastefully Simple Tangy Raspberry Dipping Sauce
Tastefully Simple Mango Vanilla Cheese Ball Mix
Tastefully Simple Toasted Garlic Infused Oil
Tastefully Simple Ultimate Steak Seasoning Mini
Tastefully Simple Sweet Mesquite & Ale Sauce
Tastefully Simple Mango Grill Sauce
Recipe book
Quite the list, right? I haven't made the cheese ball yet, but I love the flavor combination. I can speak firsthand to how delicious the grill sauce is, as well as the dipping sauce and seasonings. We've put them on several things, including my husband's steak last night and a pork loin I crusted in a cast iron pan and then threw in the oven to finish it off. The seasonings are flavorful, fresh-tasting and well-balanced. Next up, I'm using the Nashville Hot Seasoning on something, but I just haven't figured out what yet! I'm considering making chicken and waffles for dinner this week, using the seasoning on the chicken strips.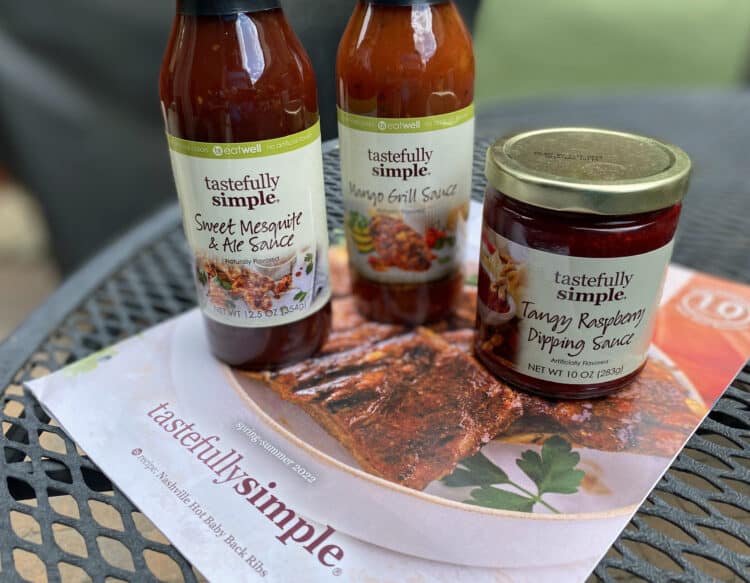 To win the kit, entry is simple. There are quite a few options in the widget below, and the rules are basic: winner must be over 18 years of age and reside in the United States. One per household. Void where prohibited by law. Tastefully Simple is responsible to fulfill prize, and winner must respond to email notification within 48 hours or prize will be forfeited and a new winner will be randomly drawn. Winner must supply their physical mailing address for receipt of prize package. Giveaway runs for two weeks!
a Rafflecopter giveaway
What do you want to make first? The Tastefully Simple website has a lot of recipes available, and there's also a blog with other recipes and food tips, like how to bake your own bread. If you're interested in hosting a party, so you can earn free products for your own family, you can find that on their website, too.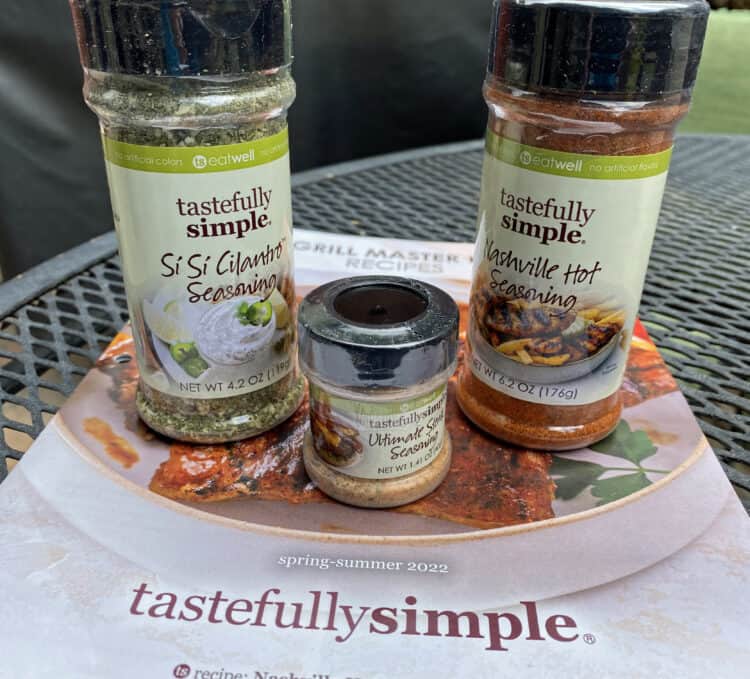 I hope you enter the giveaway! There are bonuses if you retweet it on Twitter, and you can enter via Twitter multiple times daily as well as post to this site with your idea of what you'd like to make first. Good luck!