When you're cupcake baker, you pretty much know that when there's an event, you're going to take cupcakes. When it's not a paying gig, it's a great time to experiment and come up with something new, so I took that opportunity on Saturday when I was asked to bring cupcakes to a family birthday party. Lime Raspberry Cupcakes weren't even a thought yet.
Off to CostCo went the husband, and I told him to find some produce or ingredients that were inspiring. This is what he came home with.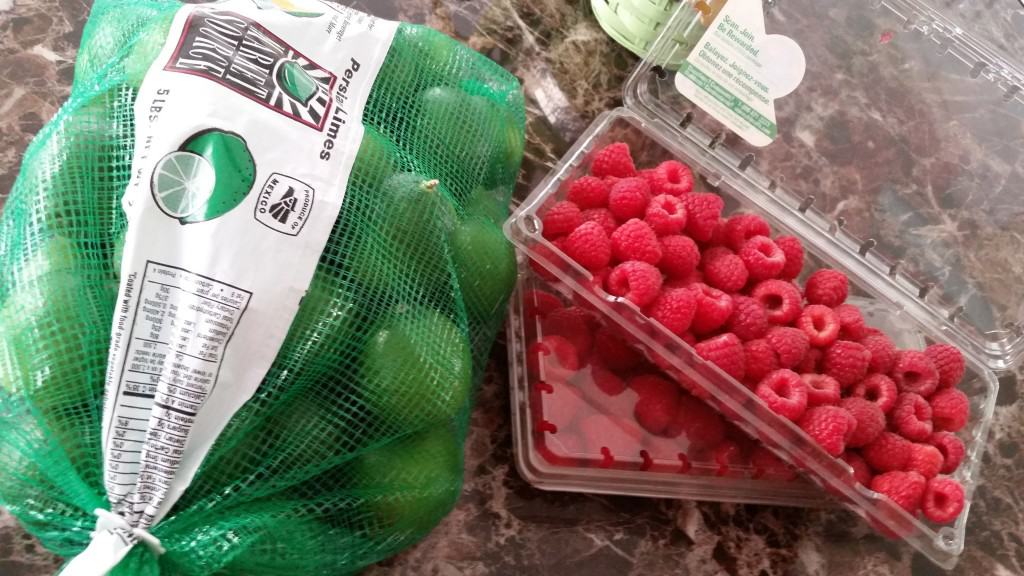 That's five pounds of limes and two packages of raspberries.
A few minutes later, we'd decided on lime cupcakes with raspberry filling and raspberry buttercream, and my lime raspberry cupcakes recipe was born.
I took my favorite basic white cupcake recipe. Over the years, I've studied a lot of recipes and tweaked them, coming up with my own versions. This particular white cupcake batter has five egg-whites, whipped to almost stiff peaks, that are folded in the batter after all the other ingredients are combined. It results in a very light batter with the tangy taste of the zest and fresh juice of four limes.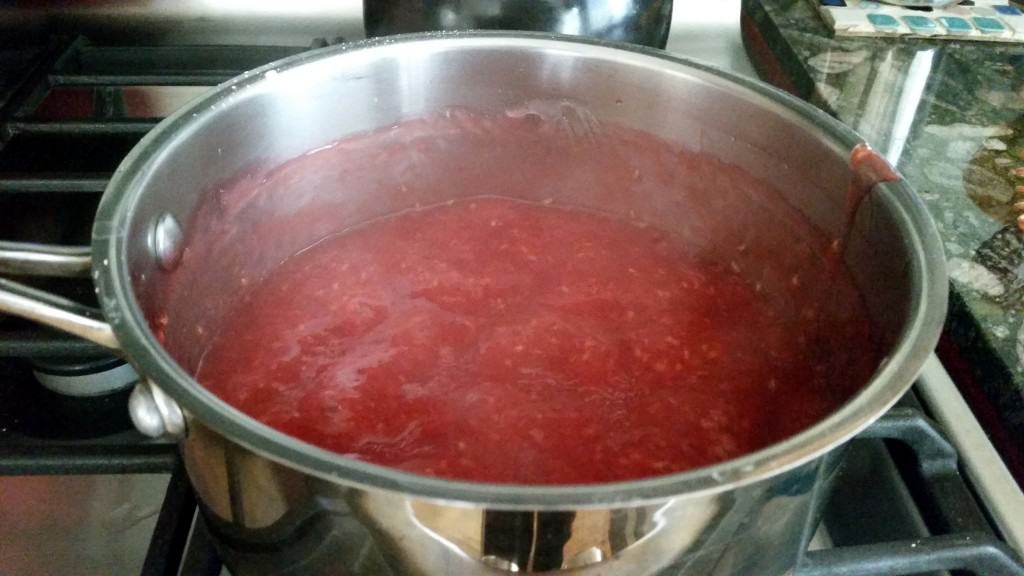 The raspberry filling is very easy. Water, sugar, cornstarch and fresh lemon juice mixed thoroughly and brought to a boil; let it thicken significantly and then pour in the fresh raspberries, mashing them gently while you mix them. Let that boil until it thickens further, then as it cools, it will thicken even more. So good!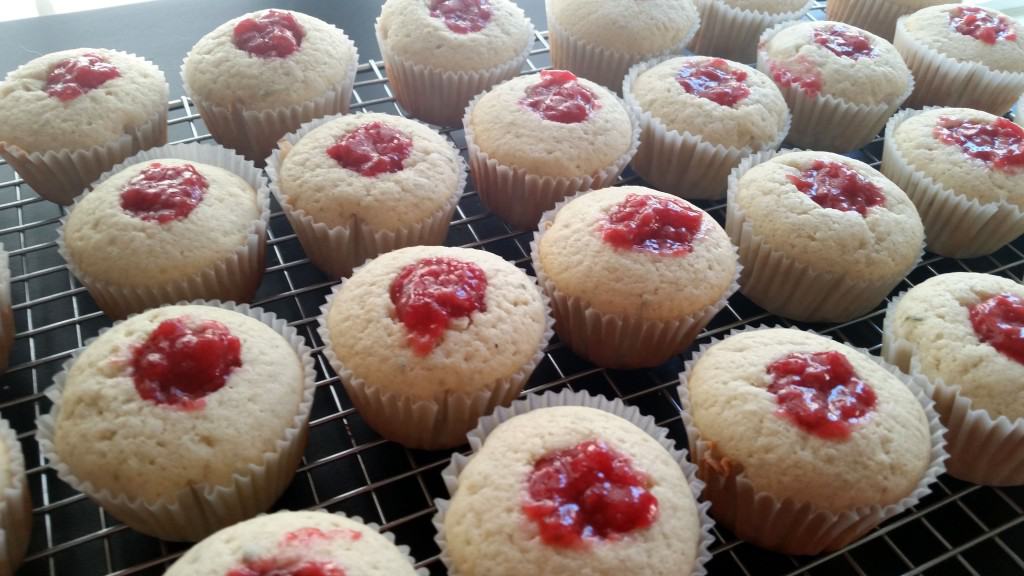 Once the cupcakes are baked and cooled, I cored out the centers and filled them with the raspberry sauce and covered with buttercream made with a little more of the raspberry filling mixed in for color and flavor. It resulted in a subtle lime batter, flavorful raspberry center and mild raspberry buttercream, where I added just a little less sugar so the raspberries were the star.
Score!
Cupcakes can take a little time, but they don't need to be an all-day event. Let the ingredients you see inspire you to think outside of the box and come up with a fantastic new treat for your family! Enjoy my lime raspberry cupcakes!