The Globies are headed back to Los Angeles, with shows at three area venues between February 15 and February 22. Keep reading for details on you you can enter my Harlem Globetrotters 2020 Los Angeles Tour giveaway or buy tickets for a fun family outing!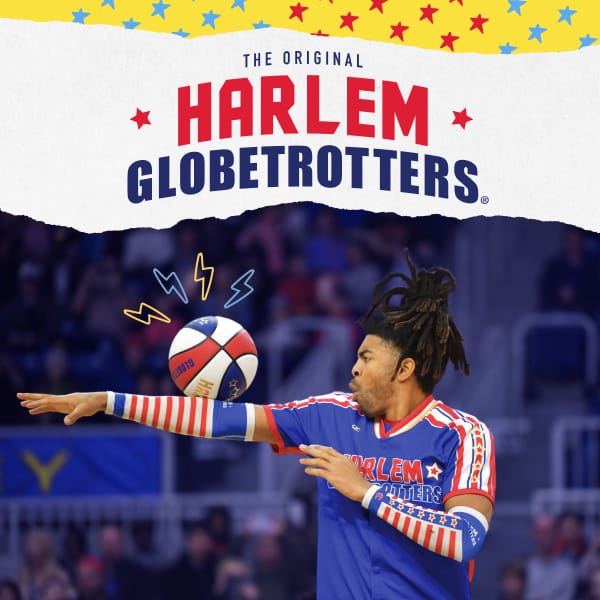 Every year, my family and I attend the Harlem Globetrotters tour locally in the Los Angeles area. We laugh, watching our favorite Globies and their silly antics. Each show is a little different, with different players and a unique story line to their entertaining basketball 'game' full of tricks and gravity-defying magic. (We're going again this year, courtesy of PR for the team, as this is post is sponsored by the Harlem Globetrotters.)
One year, we got to sit courtside. Let me say, I am not a basketball player. Or any ball player. I can't throw a ball to save my life, but when you sit courtside or in those front rows, you may just have the opportunity to catch an errant ball and throw it back to one of the teams. Be ready. It's a blast and it's just one of the many ways that guests get to participate in the game!
There are many other ways, too. There's dancing. There's stretching. There's an autograph session too, which this year happens to be in a fifth quarter, where you'll have access to the players up close and personal. Get a quick selfie if there's time, take pictures and have them sign a ball, which is also available for purchase pre-game.
Our first year, my son made the rounds with the help of his older sister. He got all the autographs but one, and that ball is still a treasured possession even though he's now a young adult. I'll never forget the look on his face when he learned we got to sit courtside! (And his laugh when I threw the ball back to the Globies AND it actually made it as far as it needed to go!)
I'm giving away a family four-pack for this year's Harlem Globetrotter Los Angeles tour, "Pushing the Limits." You can enter below, but first a few rules: winners must be at least 18 years of age and reside in the United states, one winner per household, no purchase necessary and void where prohibited by law. Tickets will probably be will-call but if they are mailed, winner will need to provide a physical address for prize fulfillment. Tickets come from the public relations for the Harlem Globetrotters and not the Dangerous Cupcake Lifestyle owner/team.
a Rafflecopter giveaway
Good luck in the giveaway, and please share this blog post to your friends and family that may be interested in attending the Harlem Globetrotters 2020 Los Angeles tour! Check out this deal to save money on your tickets.
Limited time only 30% discount offer on select seats with promo code CALI at https://www.harlemglobetrotters.com/socal (You must purchase tickets 10 days prior to gameday.)
Times and Dates of 2020 Harlem Globetrotter Los Angeles-area Shows
Saturday, Feb. 15 at 2 p.m. and 7 p.m. – Ontario, CA – Toyota Arena
Sunday, Feb. 16 at 2 p.m. – Los Angeles, CA – STAPLES Center
Saturday, Feb. 22 at 2 p.m. and 7 p.m. – Anaheim, CA – Honda Center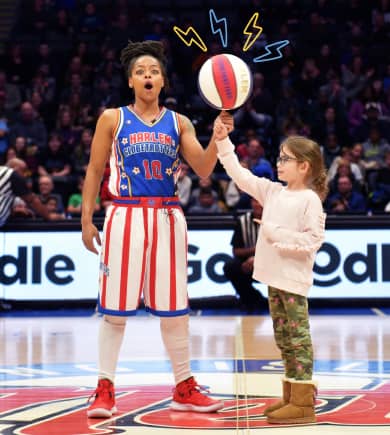 And for those who attend, be ready for this fun bonus: Holders of 21 current world records, the Globetrotters will attempt a new world record live at each game on tour this year, hoping to add to their list of impressive accolades and innovations. Wouldn't that be fun to be a part of this?