Our holidays may not be the same this year — we may have smaller groups of people, we'll be limited on what we serve and we may not travel — but it's still going to be possible to have a good holiday dinner. To help out with that, I'm sharing some info below on some fabulous Tastefully Simple products as well as a holiday baking essentials giveaway, so one lucky winner can enjoy a box of delicious ingredients for your holiday fun!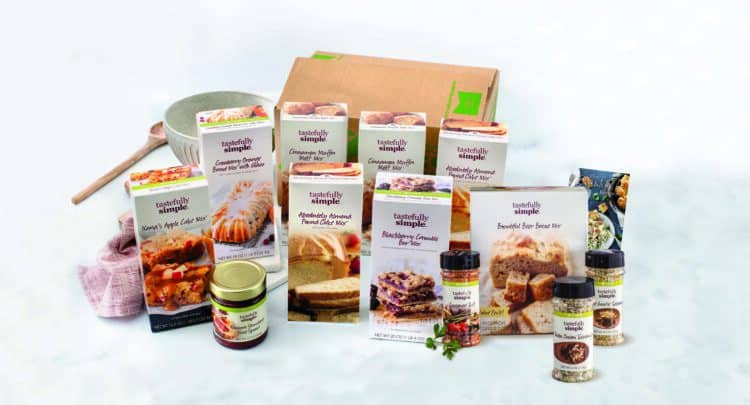 The holiday baking kit pictured above is valued at $116 USD and includes Tastefully Simple's "essential 4" spices, their infamous beer bread, and other fun goodies to help you knock out desserts or appetizers for your family or a drop-in visitor in no time. And your house will smell amazing.
If you're unfamiliar with Tastefully Simple products, they began with a home-based party model, where the host of the party can earn product based on the amount of sales inspired by her party. No worries though about having to attend a party, especially during COVID quarantine, because you can also order online!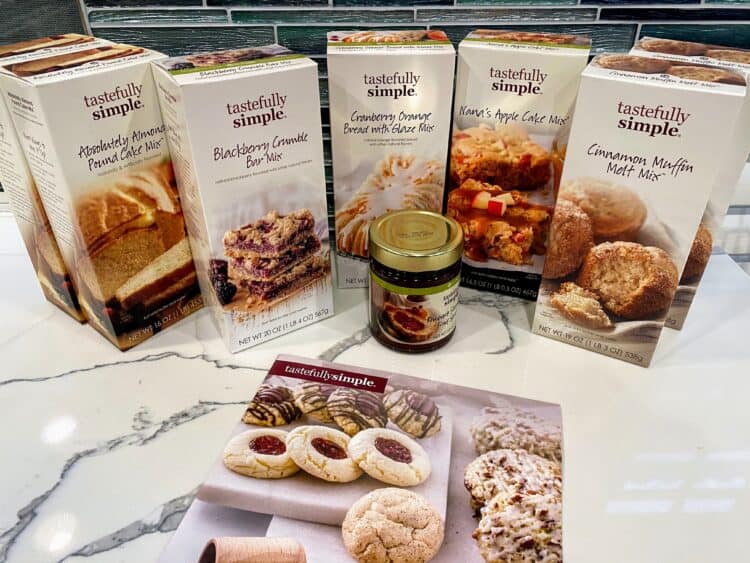 One of my favorite products is the caramel sauce. We have put it on so many things, from vanilla bean ice cream to waffles. I think our last jar lasted two days. I've been going through a renovation so I couldn't bake the last couple of weeks but it's hailing today, so I've got a loaf of Cranberry Orange Bread in the oven, to be covered with glaze after. The convenience factor to the Tastefully Simple products are going to be your favorite thing…and you'll bring the smell of fall into your house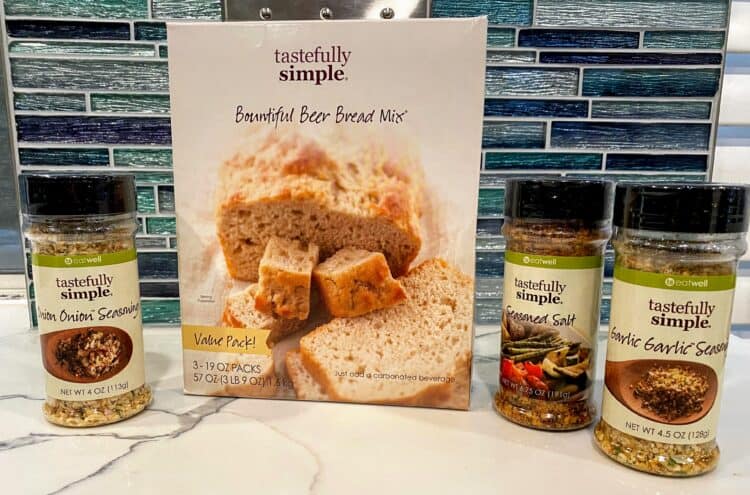 Products include meal kits, dietary reset kits, baking and cooking ingredients, seasonings, spices, beverages and more! Take a peek over here at the Tastefully Simple website and then scroll down to enter my holiday baking essentials giveaway! Whether you enter or not, you can use Code: DCLTS10 at checkout to save 10% on your next order between 11/1 and 11/30.
Holiday Baking Essentials Giveaway Rules:
Giveaway runs from to.
No purchase necessary and void where prohibited by law.
Winner must be 18 years or older and reside in the United States.
One winner per household.
Winner must reply with mailing address (no P.O. Boxes) within 48 hours or winner will forfeit prize and a new winner will be randomly drawn.
Prize will be fulfilled by Tastefully Simple and shipped directly to the winner.
And be kind: sharing a link solely to the Rafflecopter widget doesn't bring us any traffic, and if we don't get that, we can't continue to offer things like this. Winners must enter via the website.
Happy holiday planning!
a Rafflecopter giveaway