We are Lazy Dog regulars. We love the rustic feel, the relaxed vibe, the varied menu and possibly most of all, the outdoor patio with the fire pit. We visit frequently — sometimes for happy hour, others for Sunday brunch or a mid-week break where I don't have to cook. Now that the Lazy Dog new Spring menu is available, we've got a whole new list of reasons to go!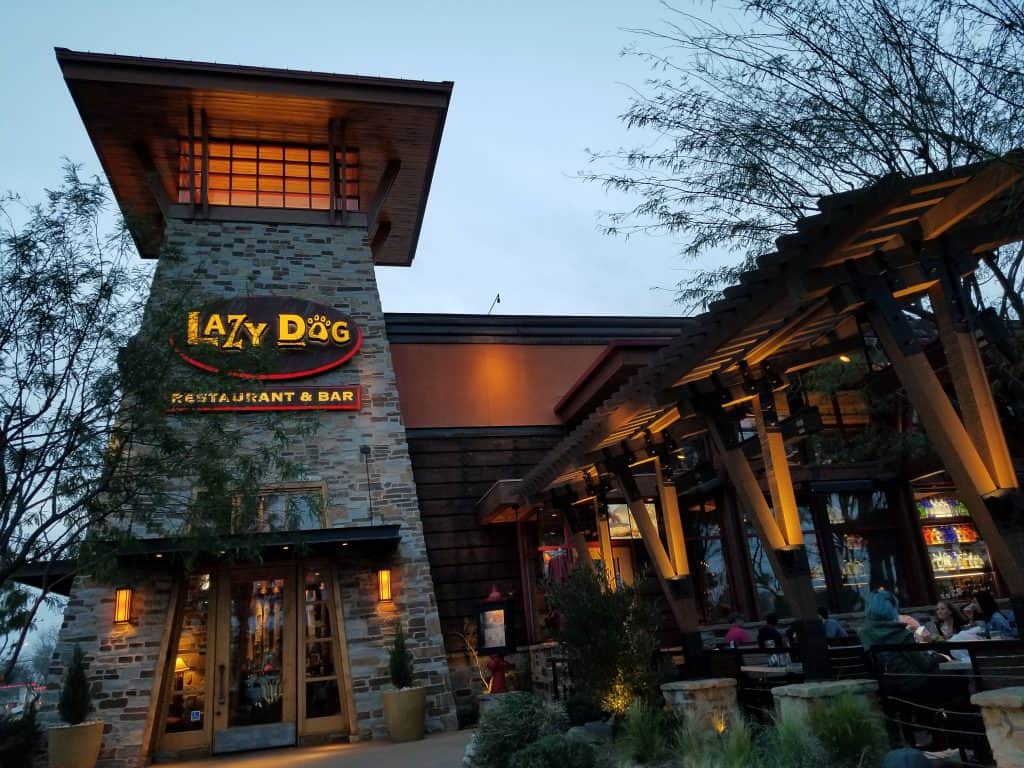 Last week, the husband and I visited the Rancho Cucamonga Lazy Dog location for a media tasting. In short, they hosted us for a free meal from beverage to app to entree to dessert. Who can turn down an invite like that, right? Sign me up for any testing of the Lazy Dog menu, ever!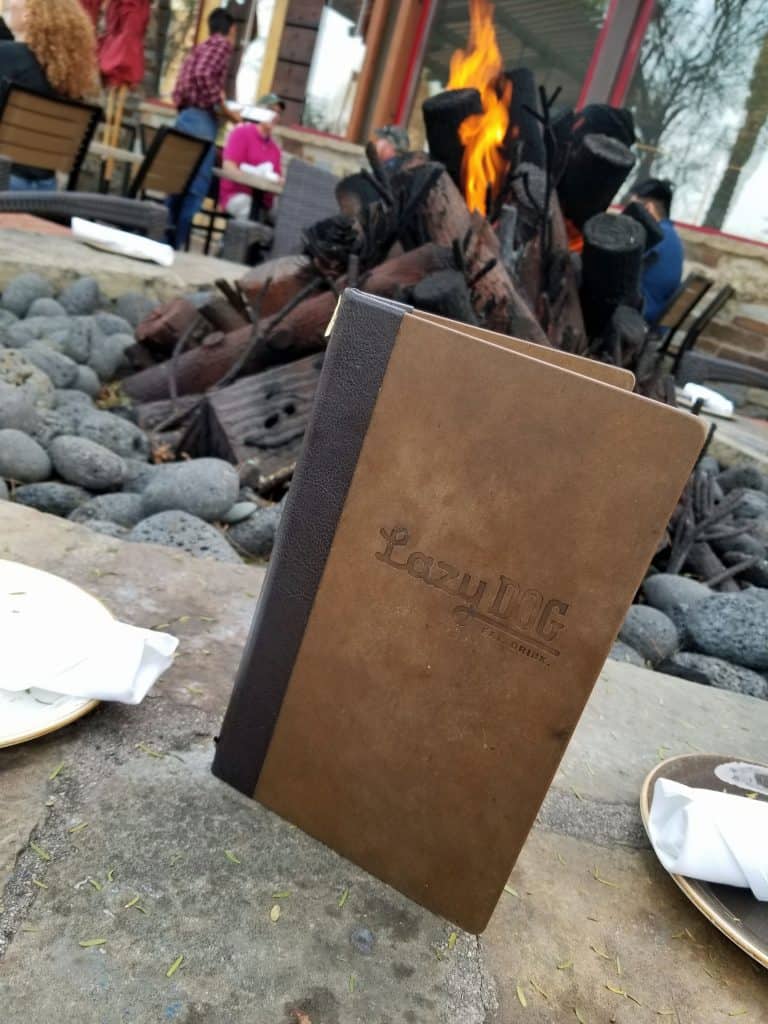 Brian, the General Manager, came over and told us about the new menu. In doing so, we learned a lot of new things that we'd never heard before in all our visits. First of all, did you know that the restaurant is designed to be reminiscent of a Wyoming lodge feel? I'd say the succeeded, with the trees inside and the colorful but muted patterns on the benches in the foyer.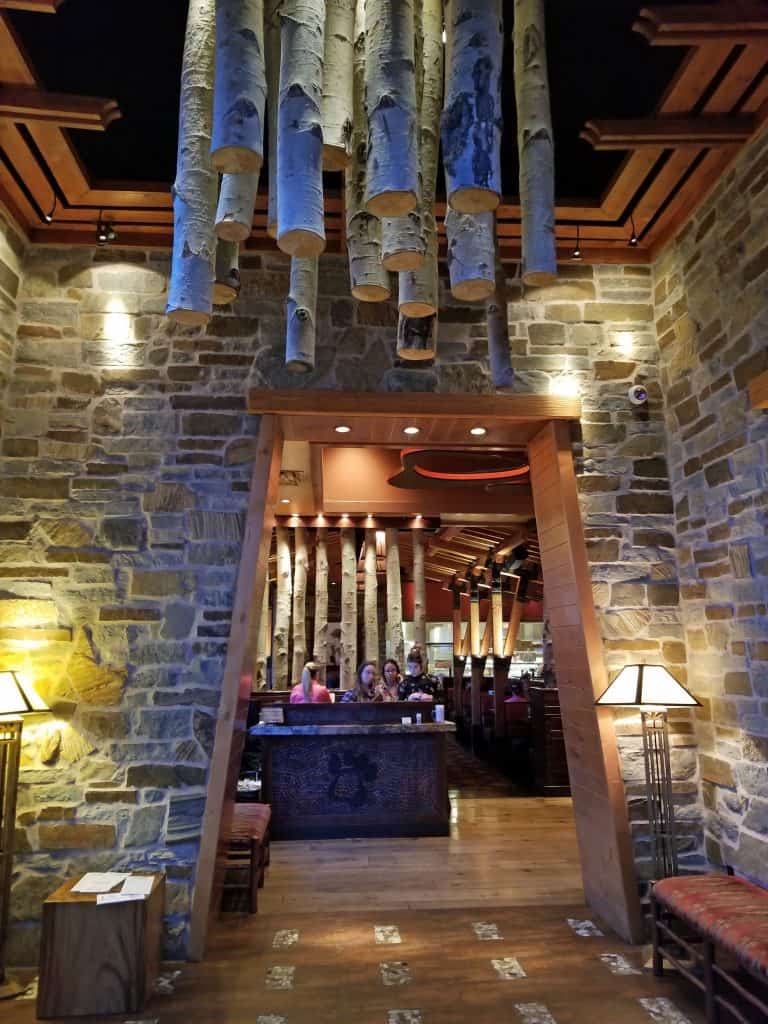 We were also surprised to hear exactly how much of the food is prepped in-house rather than be purchased pre-made or even pre-prepped. For example, I tried the new Burrata & Roasted Beet Salad, and Brian told us that the beets are completely prepped from fresh beets, all the way through the slow roasting necessary to make them flavorful while still keeping their color and nutrients. If you were fed beets as a kid and have bad memories of them, like many adults do, you NEED to try this salad. It will change your feelings on beets forever. I swear.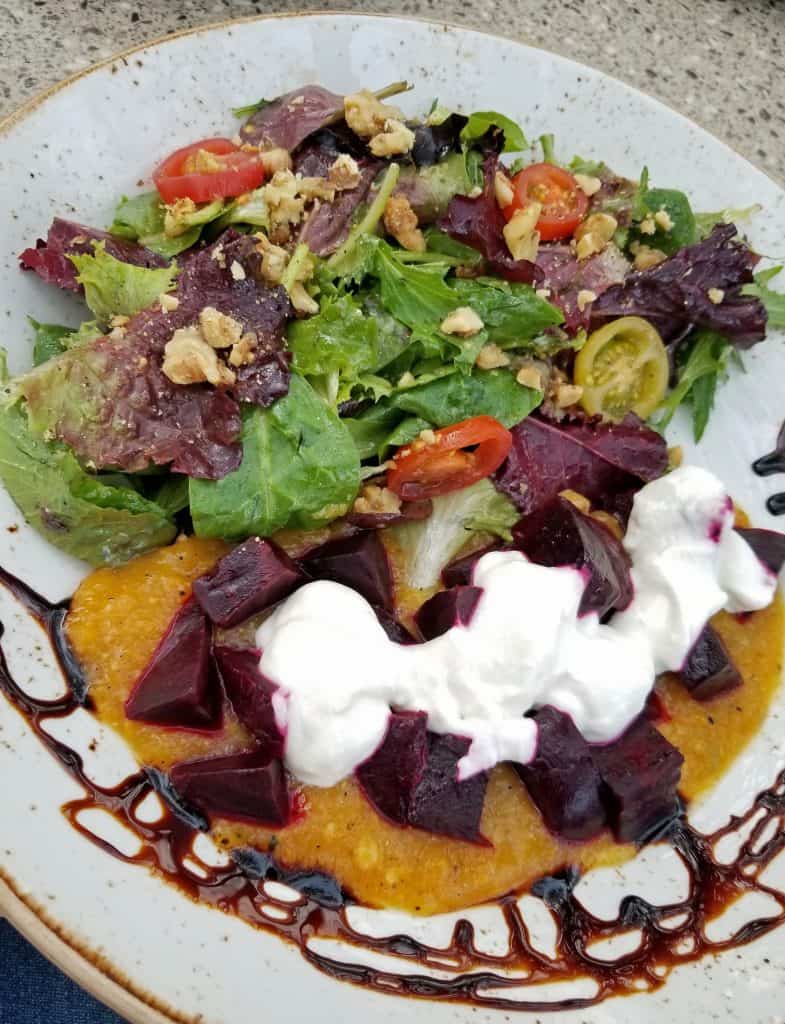 Look at the colors on that plate! It's roasted beets on top of crushed sweet peaches — which are perfectly sweet — with a burrata cheese drizzle. The salad is field greens, candied walnuts and heirloom tomatoes. It was the perfect size for a dinner salad entree, especially if you order these Street Corn Wheels as your app. (There are a lot of apps on the Lazy Dog menu and they are all unique.)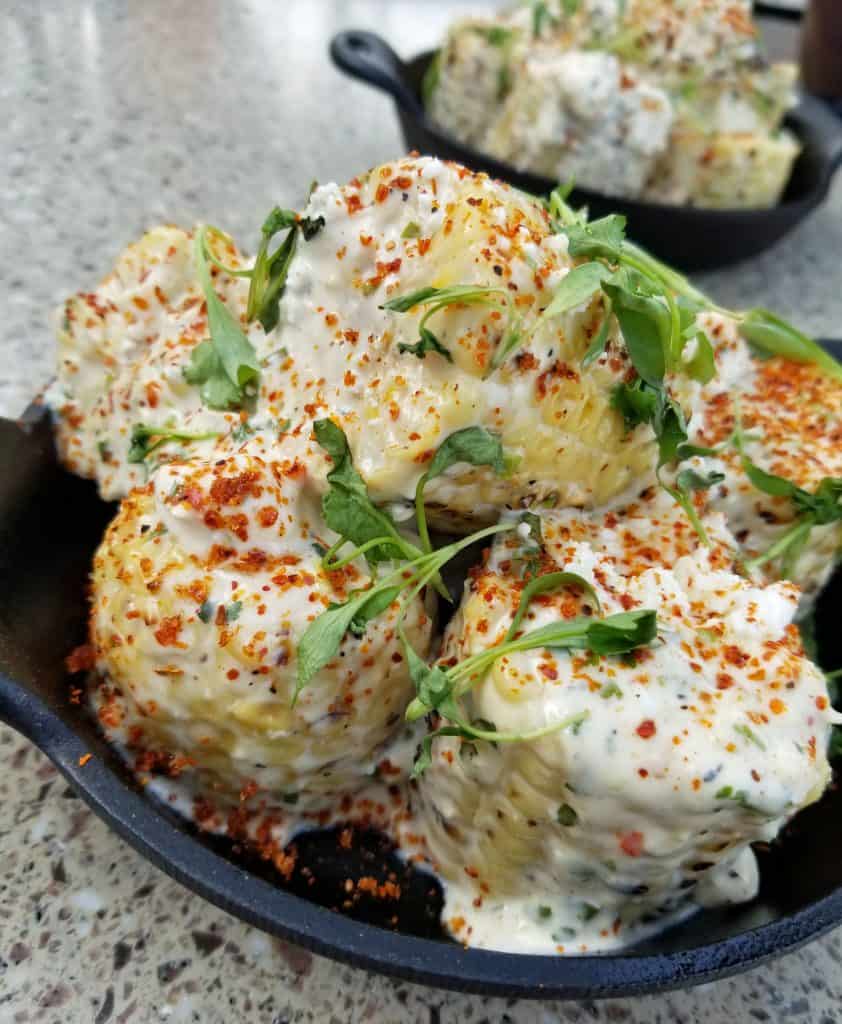 They are grilled with lime, and slathered with garlic, queso blanco, tajin and sprinkled with baby cilantro. It goes perfect with the new seasonal cocktails, like this Huckleberry mule.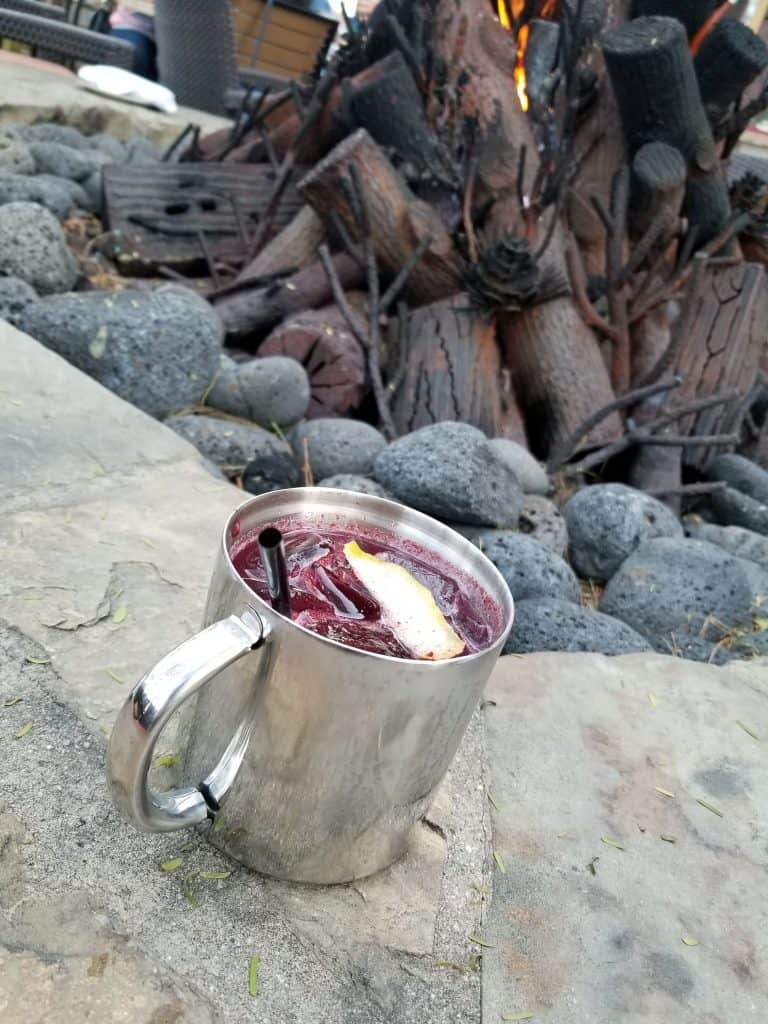 Or if you like tequila — and who doesn't — this spicy watermelon margarita is your jam. Tangy and slightly sweet, it's a very refreshing addition to your meal.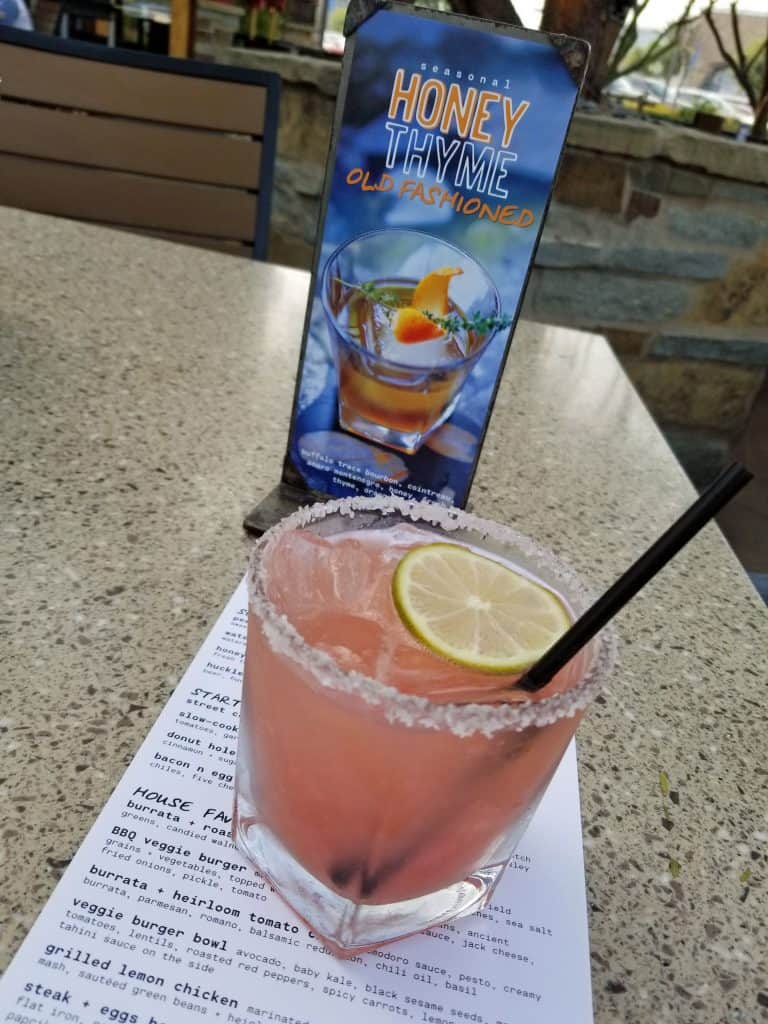 If you're like me and can't eat certain meats or choose to not eat any, the Lazy Dog new Spring menu will make you very happy. Sometimes it can be hard to get a full, satisfying and delicious meal if you are a vegetarian, but that's not going to be a problem at Lazy Dog now. When I go out, I often end up with one of the few same things because restaurants aren't always prepared for non-beef eaters or. We're seeing that change on a regular basis now, and Lazy Dog is leading the way in evening out the options now.
The husband got the Grilled Lemon Chicken plate and it was a full plate of food, so you may want to ask for your takeout box now. The chicken breast is moist and flavorful, and the cauliflower mash was so good, the husband didn't even realize initially it wasn't potatoes. I could eat an entire bowl of those green beans though! Sauteed with heirloom tomatoes, mixed with an almond-walnut crumble, they were so delish.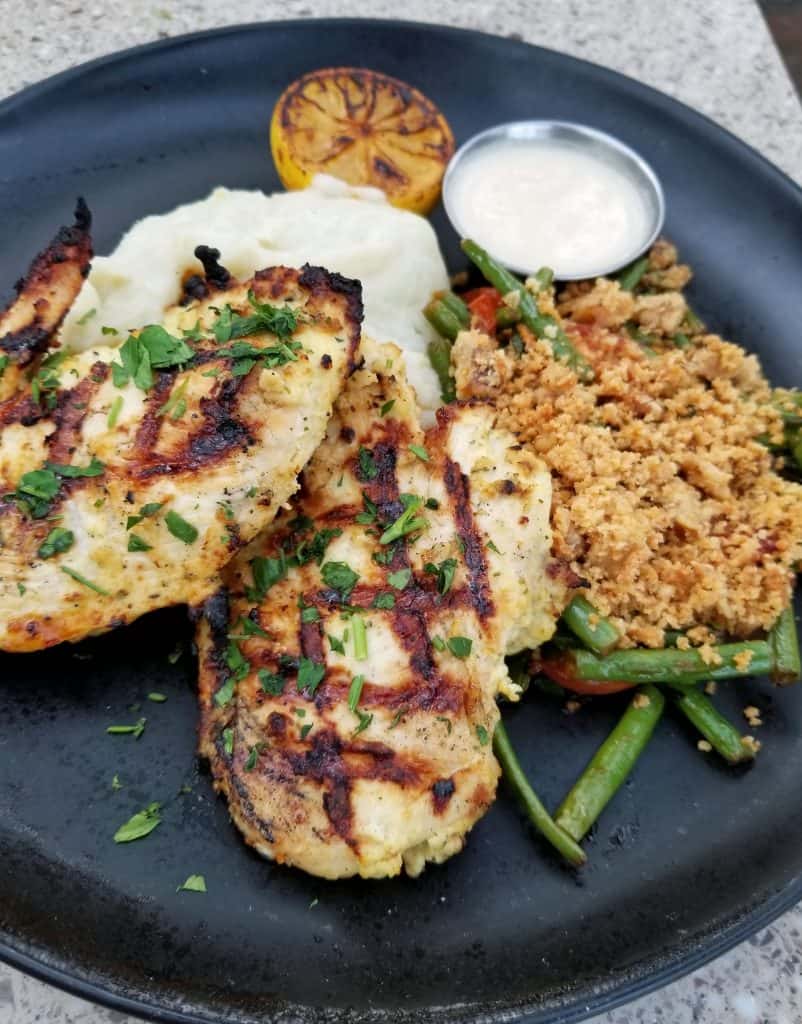 Here's the full new Spring menu on the Lazy Dog website. We tried a few of the options, all featured below with photos designed to make you drool. Be sure to leave room for dessert. This is why.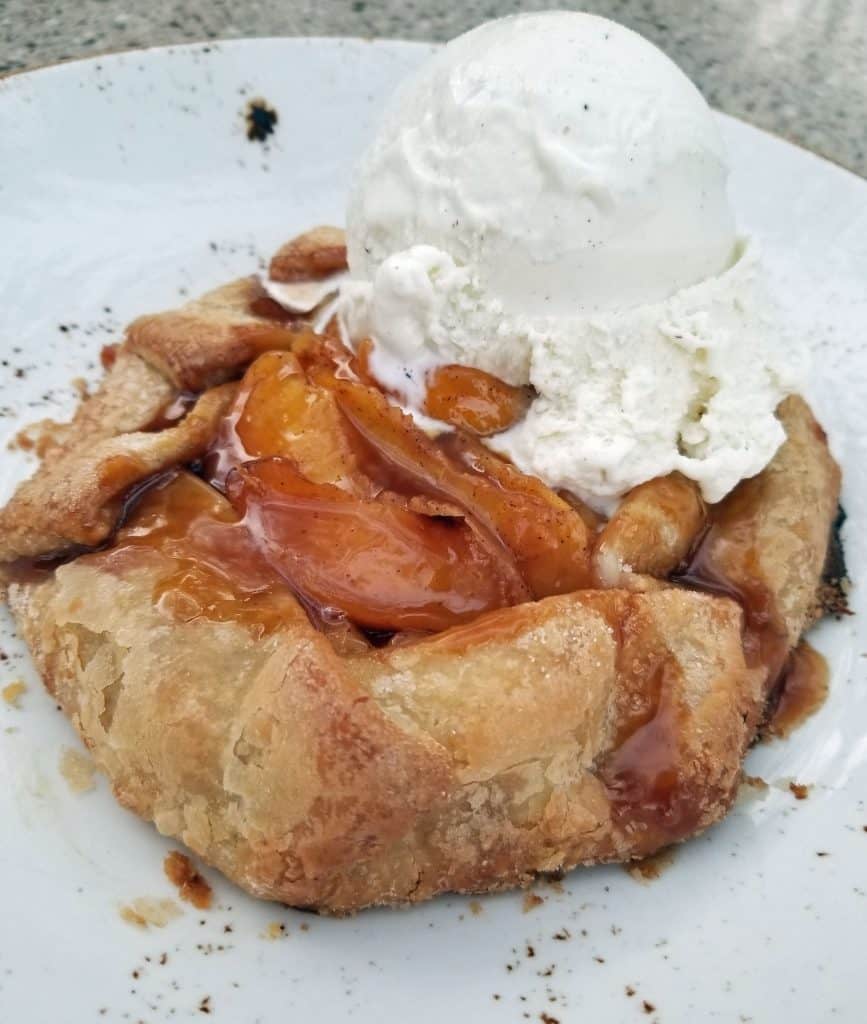 It's a peach-raspberry hand pie, with salted caramel sauce and a scoop of legit vanilla bean ice cream. Yummmmm….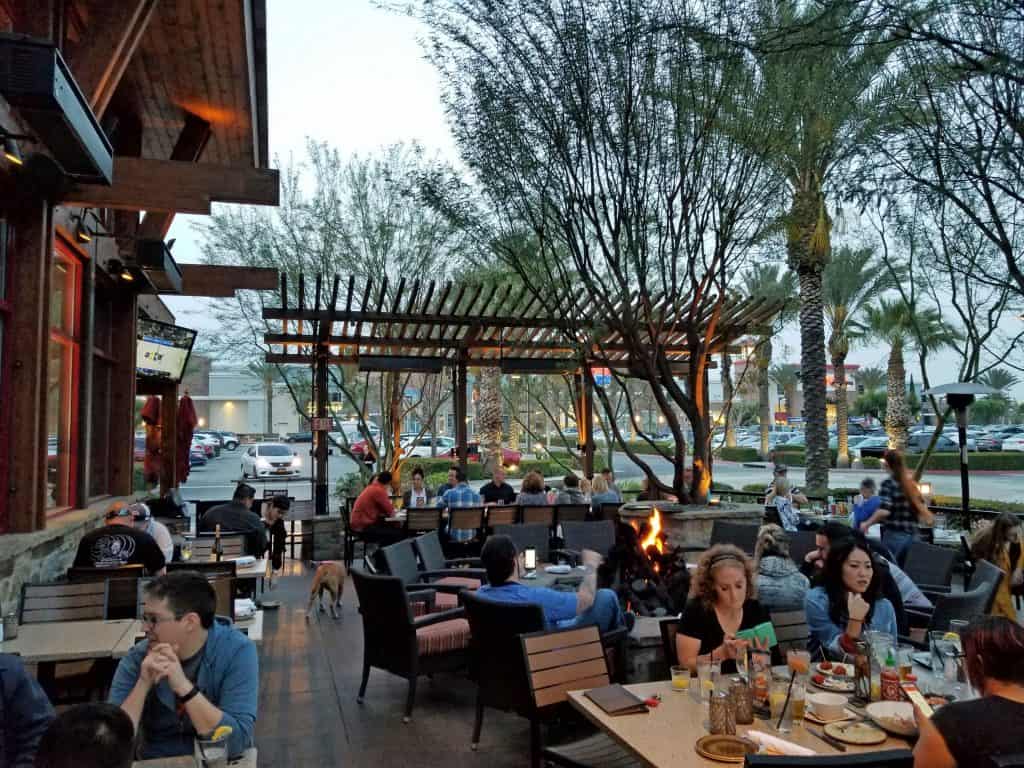 Lazy Dog restaurant makes a great place for a date night, a family dinner, happy hour or a group outing. If you like to take your sweet pup with you, you're welcome to sit on the patio. They will provide water for your furbaby and everyone can enjoy checking out the dogs even if you don't bring your own.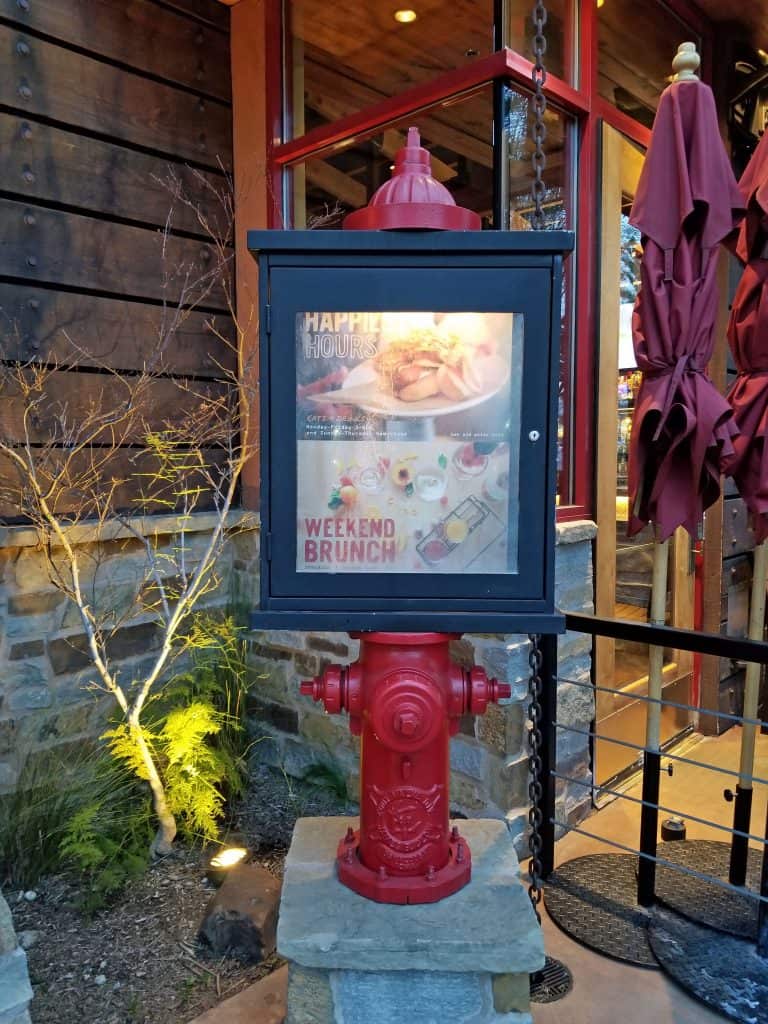 Head on over to check out the Lazy Dog new Spring menu while it's available — be sure to look at the regular menu as well, because there are so many choices, everyone will be happy!