Did you know 1 in 8 women will be affected by breast cancer?
Even if you did know that scary statistic — which I didn't — isn't it staggering to think about?
1 in 8.
I get a mammogram every couple of years. I'm lucky. My insurance pays for it. Recent changes are making that a reality for more people but still, not everyone can easily get the medical care they need, so they turn to the Susan G. Komen foundation, but only if they know about it. Not everyone knows what services they offer or that they have a mobile unit to get care out in the community at its heart, so Knott's Berry Farm has partnered with the Komen foundation to raise awareness and money.
If you buy a ticket for Knott's between now and March 27, you will be helping — part of the cost goes to the Komen foundation for the cure. You can also buy pretty pink-themed merchandise, with a portion of those proceeds going for the cure as well.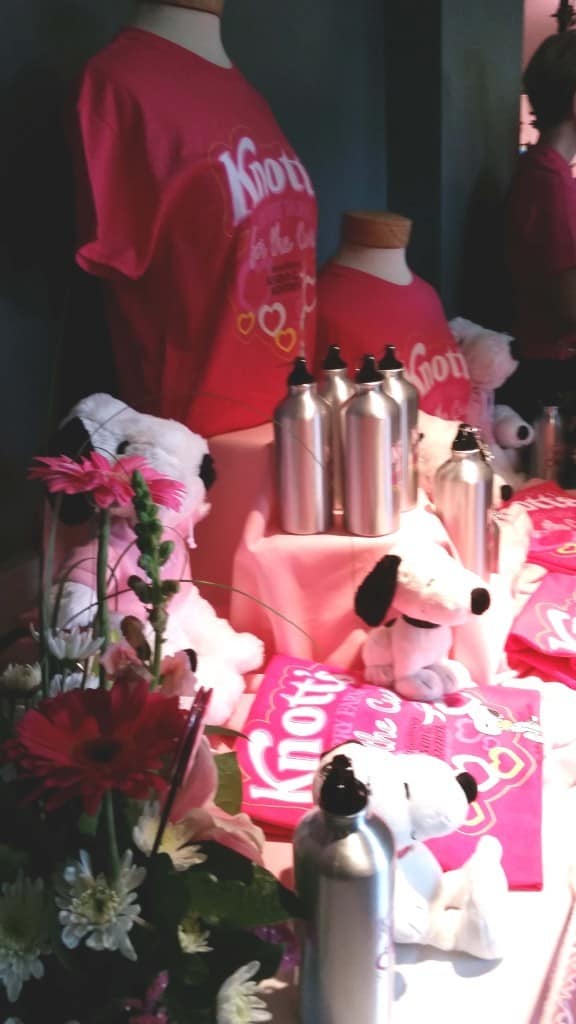 On January 10, I was able to attend the media kick0ff event for #KnottsPink for the cure.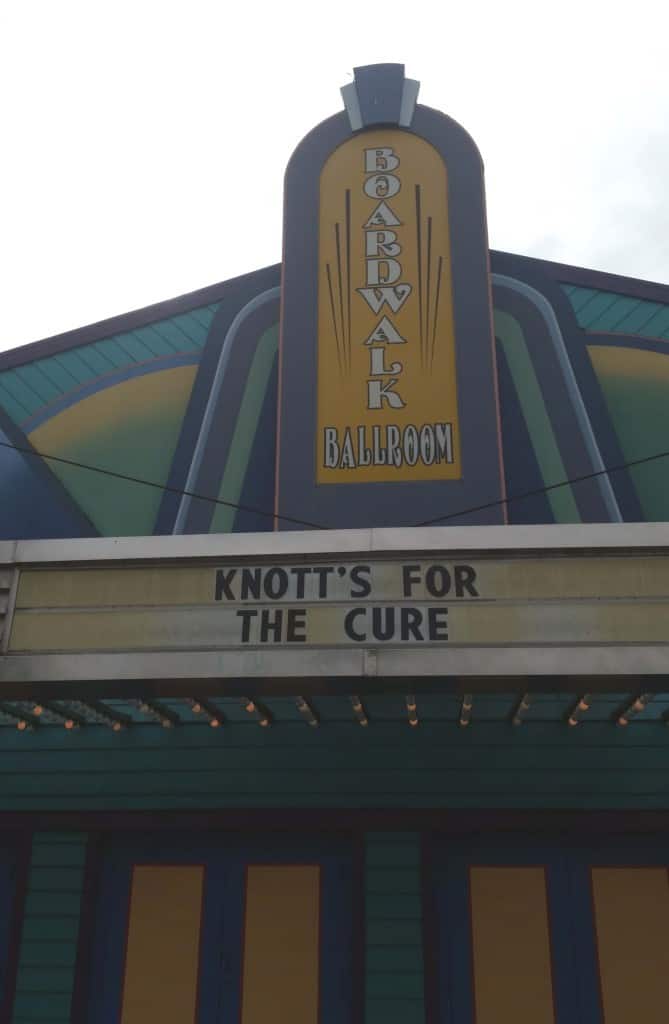 Sitting amongst pink-themed tables, under pink-ish lighting and eating from a beautiful buffet setup with pink accents, I saw survivors. I saw mothers, daughters, sisters and grandmothers. I saw friends. I saw happiness, and I saw worry. It gave me goosebumps, and listening to speakers from Susan G. Komen, I learned so much. While I lost both of my parents to different forms of cancer, breast cancer does not run in my family, but I have two daughters and I took one of them with me. It gave us a wonderful opportunity to discuss the importance of regular self-exams and proper medical care.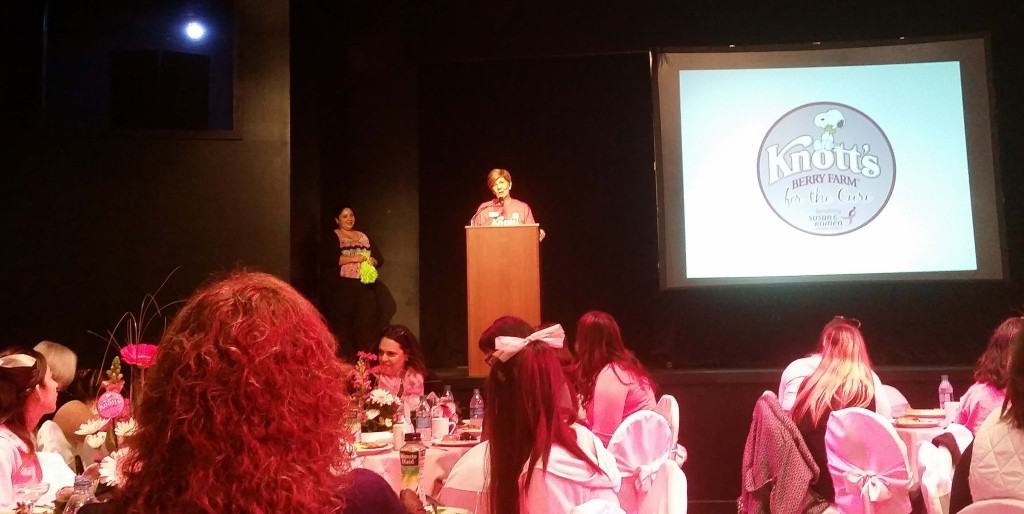 We also were treated to Jaime Jenkins and her inspirational, awe-inspiring and tissue-grabbing story. If you haven't met Jaime, I can describe her in these two words: joyful light. I am not a heavy user of emotional words, so I am inadequate in explaining what you feel when meeting Jaime, but I will say that you will come away feeling better. I got to give her a hug. She made me smile. (She makes us all smile.) I've met her online many times and we've been at several blogger/media events together but this was the first I've gotten to meet her face-to-face. I am so glad. I don't know that I've ever met a more genuine person and to know she's like this during Stage 4 cancer…no words to write about that. Jaime, you inspire me. You inspire us all.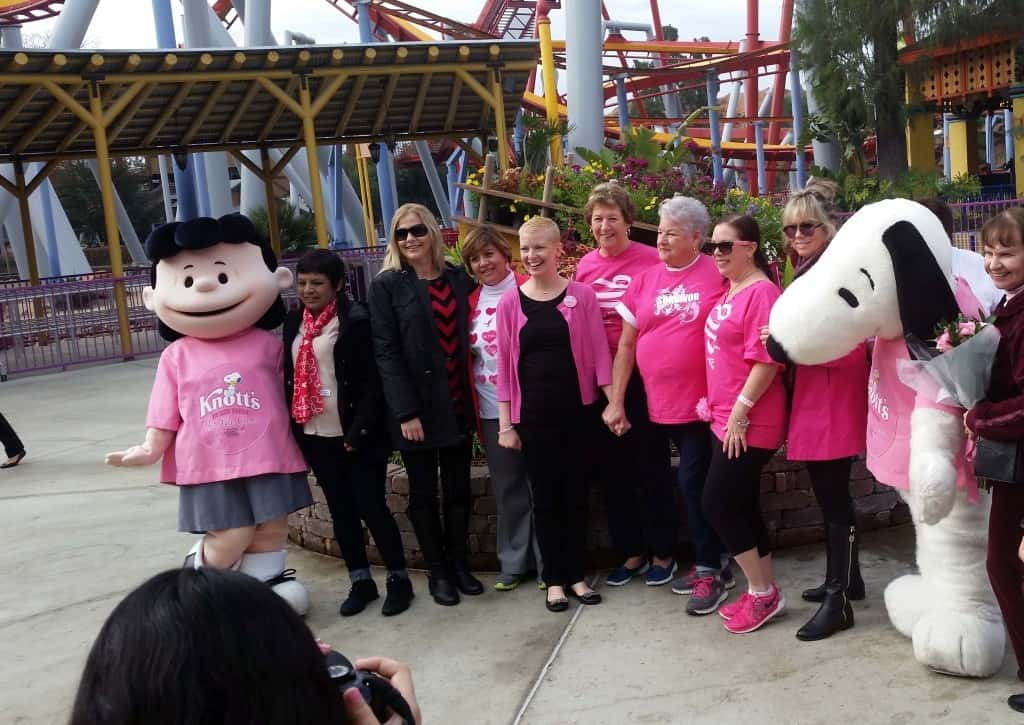 Thank you, Knotts and Susan G. Komen, for allowing me to attend this event. We had a delicious breakfast, good talks with good friends, learned a lot and got to have fun witnessing the survivor rollercoaster ride on Jaguar — and then rode it ourselves with some. (We also broke loose later long enough to ride Xcelerator, the best coaster ever, and Montezooma's Revenge, one of the most favorite coasters from my childhood. I remember riding it again and again, over and over, when I was a young teen, and now I get to take my kids on it.) We came away with a new appreciation for breast cancer and its effects on all of us.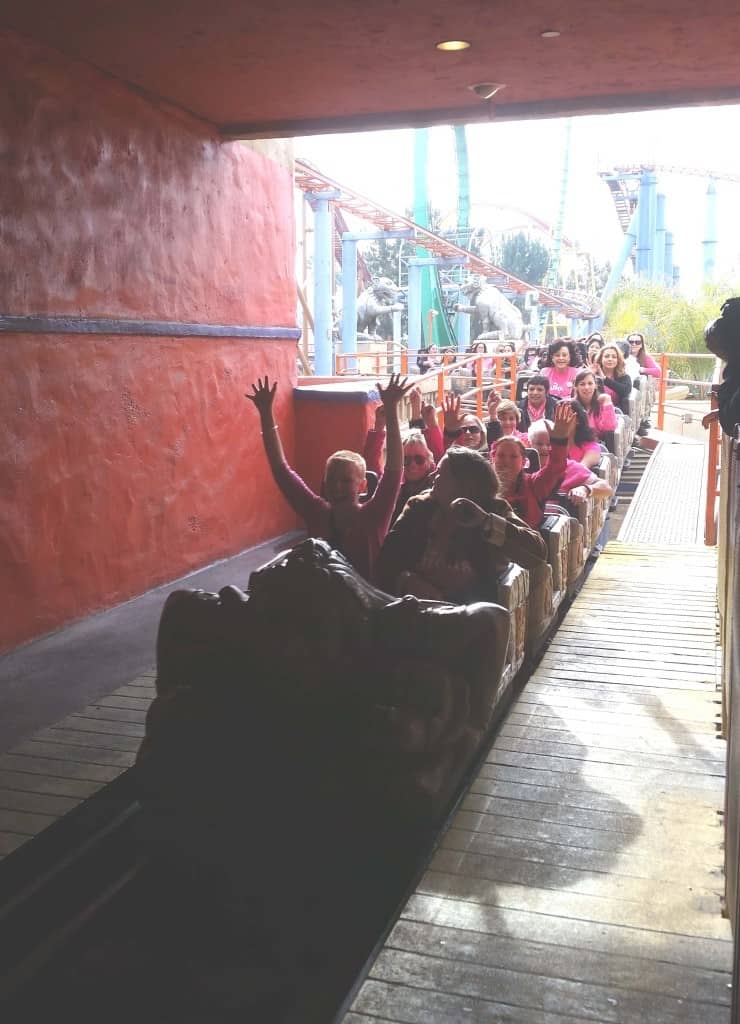 For more information, read this article from the Orange County Register, and then visit Komen.org. It may save a life…even your own.