It's true, you can take food to Dodger Stadium. Who knew, right?
I didn't. (I feel like I need to write that in lower-case letters.)
Dodger Stadium, an actual city unto itself if you ask the post office, has a lot of delicious food and beverages for sale, but many of us would like to save money on game day. It's almost required to try a Dodger dog, or one of the infamous Micheladas, but if you want to save money so you can splurge on those treats, make a trip to Smart & Final before you head to the game!
I did just that before I went to see game #2 in last week's Freeway Series. I took my insulated Smart & Final bag and headed to my local store, filling it up with things my husband and I love to eat when we're splurging on a fun event.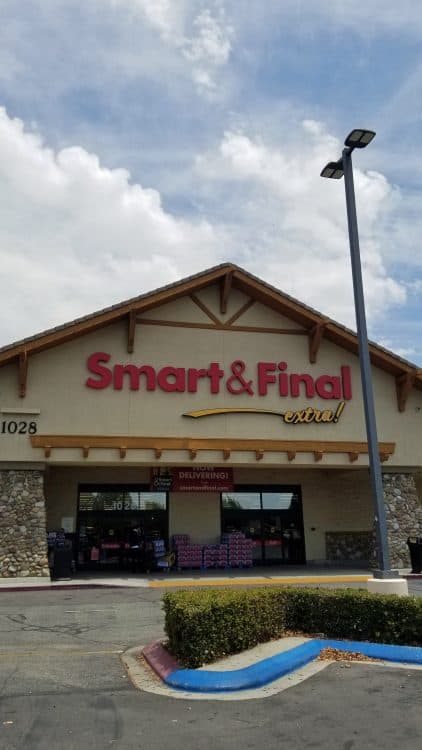 Smart & Final — who provided the gift card for shopping as well as food and beverages on game night — offers a huge selection of items, including produce, a deli and butcher section, dairy, baking items, and more, basically everything a regular grocery store carries. They also still carry their larger bulk items that they've been known for. (We used to hit them up for their long sleeves of jello shooter cups and lids!)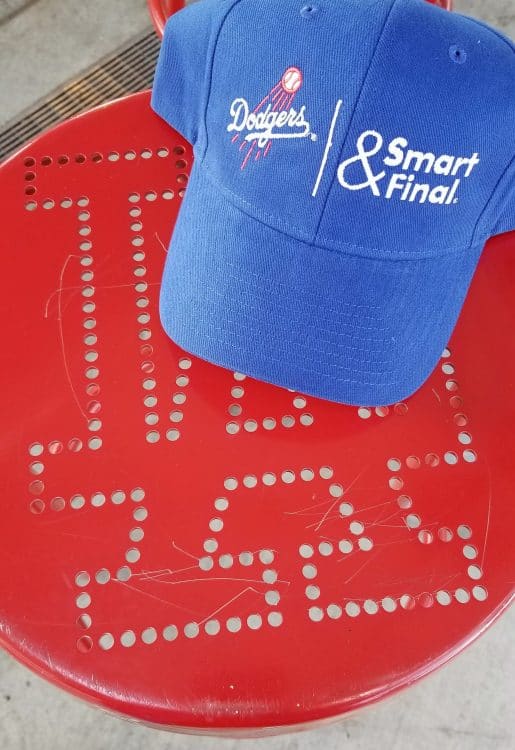 Thanks also to Dodger Stadium, who led us on a private tour behind the scenes, filling us in on stadium history, player memorabilia, what the suites look like, the Lexus lounge, and more than one trophy room. (They also gave us the game tickets, so it was pretty much like a date night!)
Who knew there were so many trophies on-site! Golden gloves, original bats and more, if you're a diehard Dodgers fan, you need to sign up for one of these tours!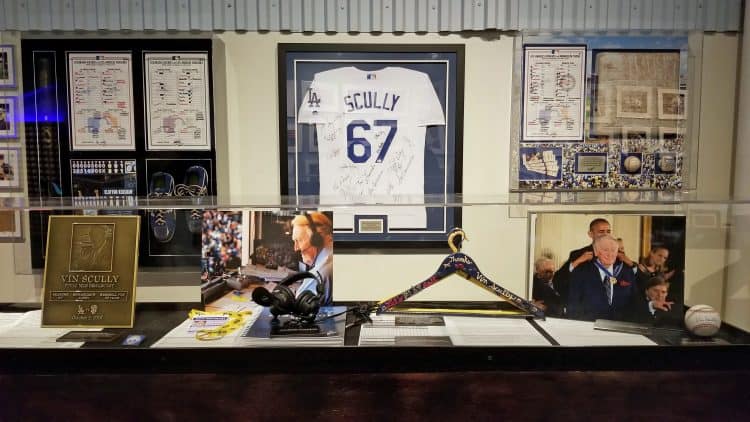 The Vin Scully table alone was pretty amazing, along with seats from the original stadium in NY, a turnstile and original jerseys from some incredible players.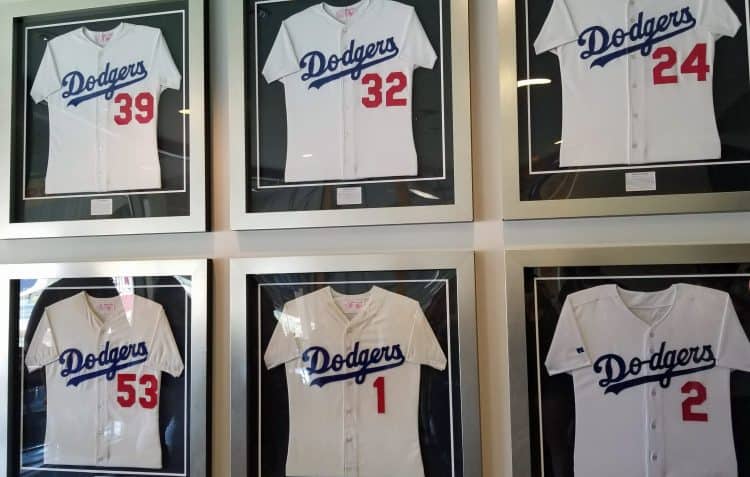 We also got to check out the press room at Dodger Stadium. We kind of blend in wearing our bright blue <borrowed> Dodger jerseys!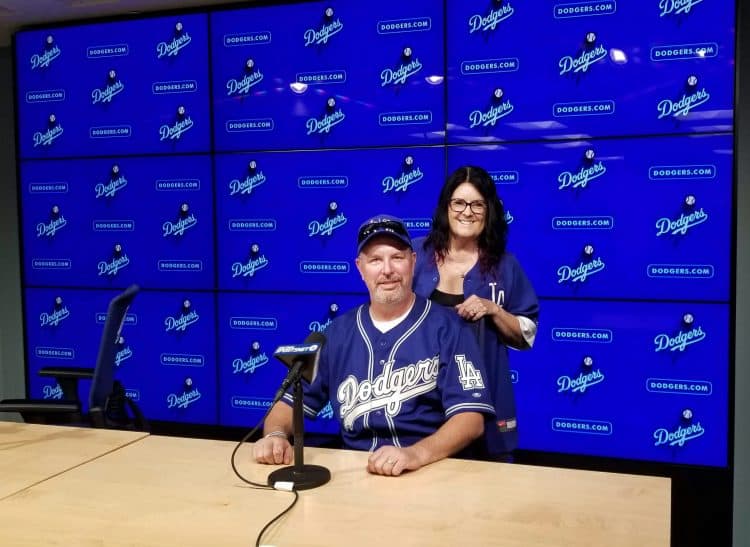 Our seats were ground level, offering an amazing view of the field along third base, and luckily, in the shade. It was a hot day! Pre-game entertainment got the crowd pumped up and before we knew it, the game had started.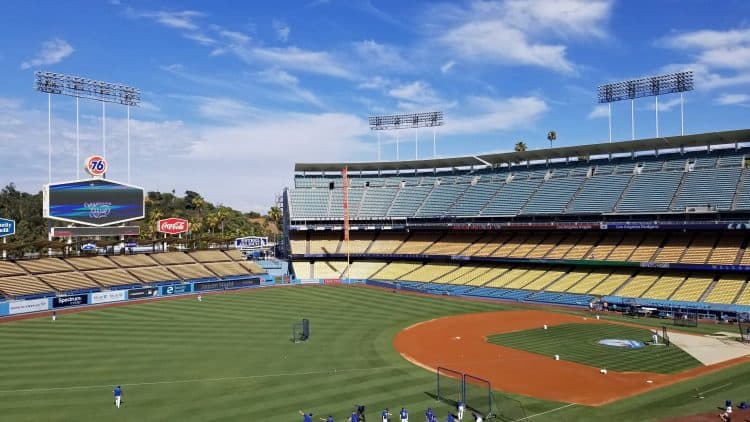 We broke open our snacks and settled in, enjoying protein-heavy crisp wasabi-covered edamame, sweet and salty kettle corn, dill pickle-flavored sunflower seeds, Toy Story 4 Disney Goldfish Crackers, and of course, cookies. Who doesn't love small packages of Oreos? (They were on sale for $2.99 at Smart and Final, including 12 three-packs of everyone's favorite sandwich cookie. Before I left, my son wanted to make sure I was leaving him some, and thanks to low prices, I of course told him there would be plenty since we bought so many things. I even took cookies to share!}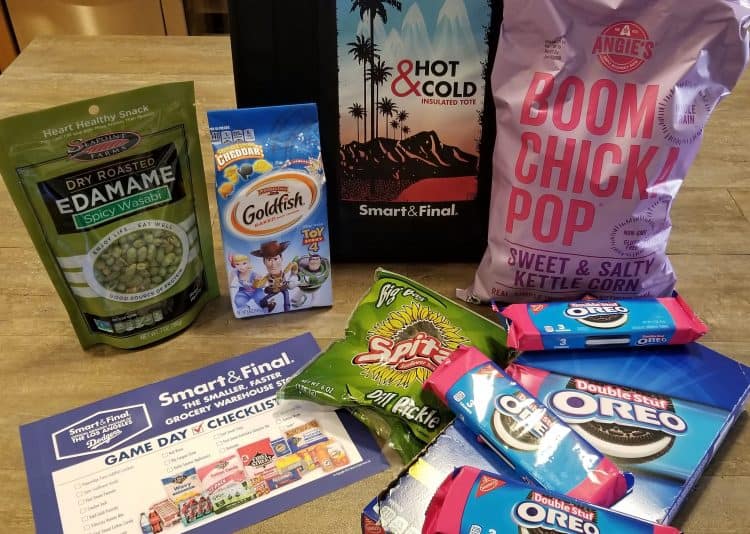 Don't forget the beverages either. Stadium rules prohibit glass and any alcoholic beverages, but factory-sealed water bottles, teas, and other beverages like the Powerades we brought are allowed. Be sure to stay hydrated, especially on hot days or if you're indulging in a cocktail! Check out this LA Sunset, a tequila-based cocktail. It happened to be National Tequila Day, so we had to try it, right?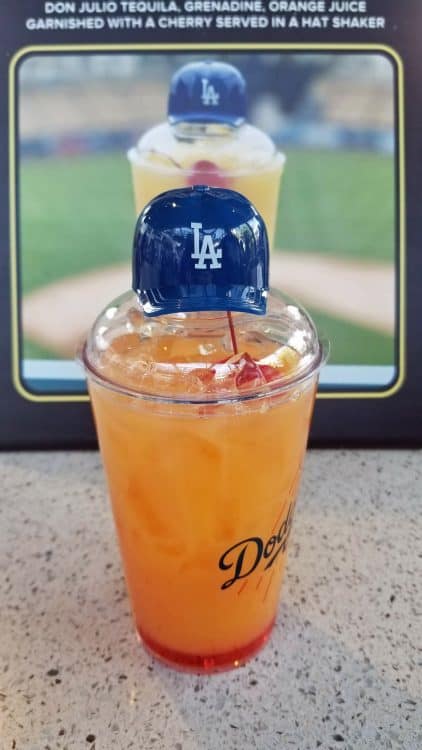 While everyone's going to have their own list of must-haves for game day, Smart & Final has a prepared list to help you with your shopping! Click below to download it for your own use.
Dodger Stadium, which opened in Los Angeles in April 1962, seats 56,000 people. There are ample places to buy food, but an additional benefit to bringing your own food is that you don't have to miss any of the game while waiting in line.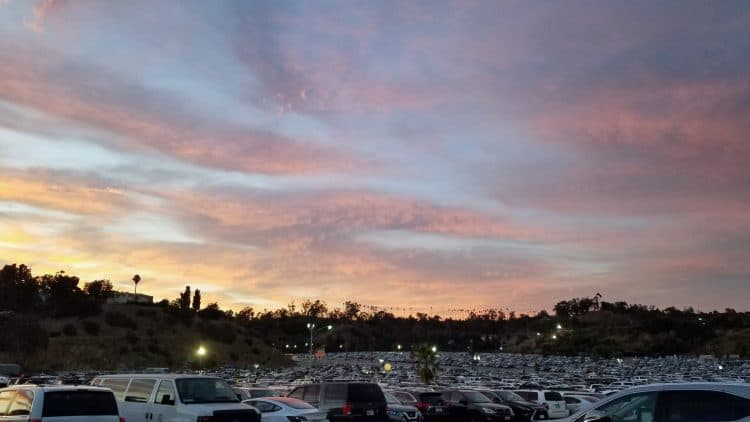 We missed a little of the game as we had to leave early — the husband's up at 315am for work — but bonus is this sunset that we saw from the parking lot. Dodger Stadium is nestled in the hills of Elysian Park and the views are pretty spectacular.
Even if you're not a baseball fan, you've got experience at least one Dodger game. Head to Smart & Final beforehand and take food to Dodger Stadium so you are ready to keep yourself, the hubs or the kids full and happy, and join in the fun!