Universal Studios Hollywood has done it again with an outstanding schedule of holiday fun, with the return of "Christmas in the Wizarding World of Harry Potter" and "Grinchmas!" Starting November 24, 2023, and continuing through Monday, January 1, 2024, guests can enjoy the festive decor and celebration for the normal price of admission!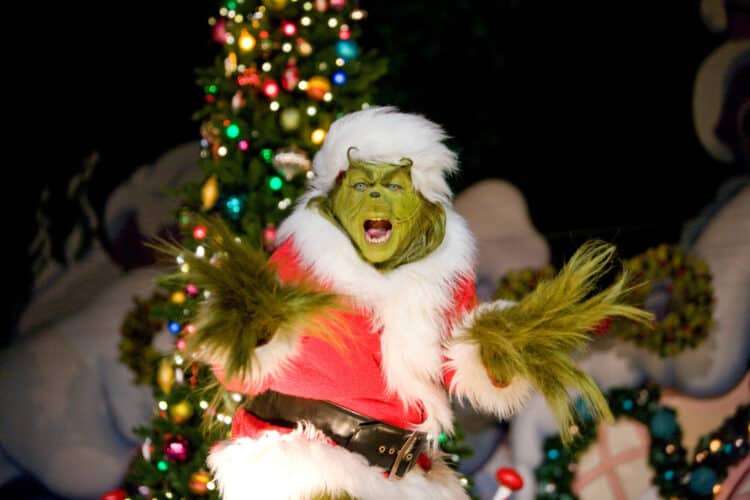 Christmas in the Wizarding World of Harry Potter brings the spirit of the holiday season to the village of Hogsmeade™ as the land is transformed with merry décor of shimmering lights, decorative garlands and festive wreaths. Guests can take delight in special holiday a cappella performances from the Frog Choir, stroll through the village shops while sipping delicious hot Butterbeer™ or savor festive fare at Three Broomsticks™.
If you haven't yet had a magical Butterbeer, you can't miss trying it hot — or cold — or both, during your visit. I remember my first Butterbeer! We'd taken our two younger kids to Universal Studios Orlando, and what an amazing trip we had! We recreate that moment, with my son and daughter standing by the Hogwart's Express, hands in the air. I don't care how old the kids get, some memories will forever be special. I still go to the park with them, though they're about 10 years older now; age doesn't change a thing, we have just as much fun!
Be sure to stay until dark, because beginning at dusk each night, "The Magic of Christmas at Hogwarts™ Castle" will dazzle with stunning imagery as the impressive light projection show illuminates Hogwarts™ School of Witchcraft and Wizardry, bringing the iconic Hogwarts™ castle to life and infusing the land with the sounds of an arrangement of music from the Harry Potter film series. 
You have to see this amazing light show to fully appreciate how beautiful it is. It's worth waiting just to see it! (Standing areas are marked as the time gets close, and you can see it from all over the general open area near Hogwarts Castle, so don't worry if you get there later and aren't right up front!)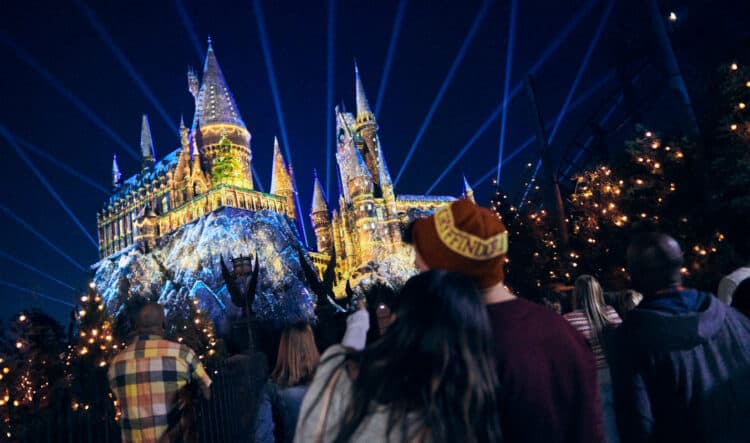 If you're visiting Universal Studios Hollywood while on vacation, you'll have no shortage of souvenir options. There are special things available strictly throughout the holidays, such as personalized ornaments, sweaters, scarves and stockings, all Harry Potter-themed. You can even purchase a customized wand!
The spirited "Grinchmas" Who-bilation also returns with an all-new daytime performance featuring the Who-Bee Doo-Wops group, Who-ville's latest musical sensation rocking out to hip-swinging, bell-ringing holiday classics for the Whos and guests to enjoy.
The familiar and festive topsy-turvy 65 foot-tall "Grinchmas" tree is a must-see. It's covered in hundreds of ornaments and thousands of LED lights. Don't miss the nightly tree lighting ceremony and snowfall flurry! It will inspire holiday cheer for everyone in the park.
While you want to be sure to take the studio tram tour and as many other rides as you can fit, be sure to spend some time near the Grinchmas tree. The Grinch and his faithful dog, Max, is available for photo opportunities. The Grinch is always up to his antics, sometimes dancing, always eccentric and forever the green monster with a heart that's suddenly grown. CIndy-Lou Who leads story time for young guests and you can visit the Who-ville post office to write a postcard and post it in the mail! Keep looking around as you're there, you may just run into some Who-vians who love to chat!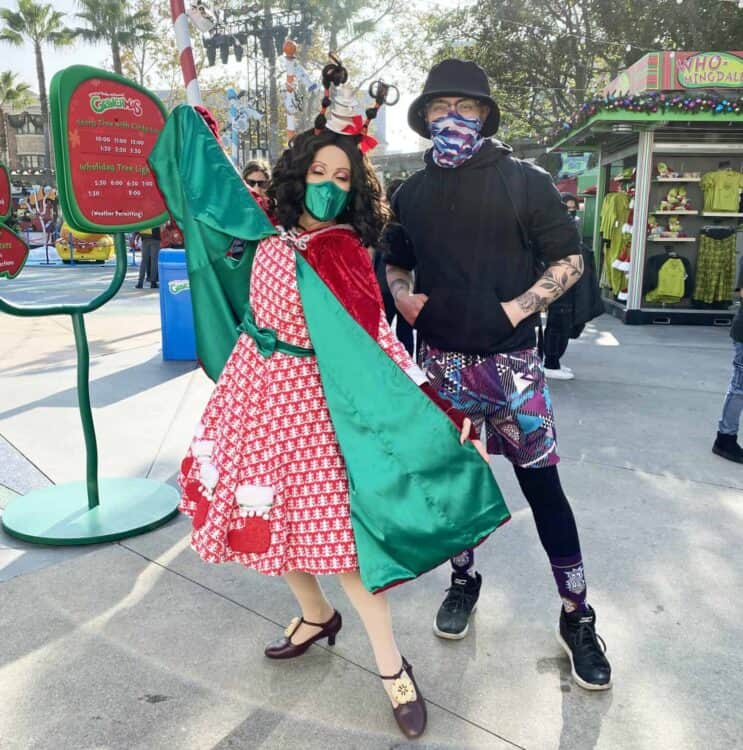 There is also going to be a themed craft area where guests can get a contribute to the park's holiday decorating by making paper ornaments to put on the tree or to take home as your own holiday souvenir. And of course, don't miss out on all the holiday treats, including the Grinch donut and hot cocoa!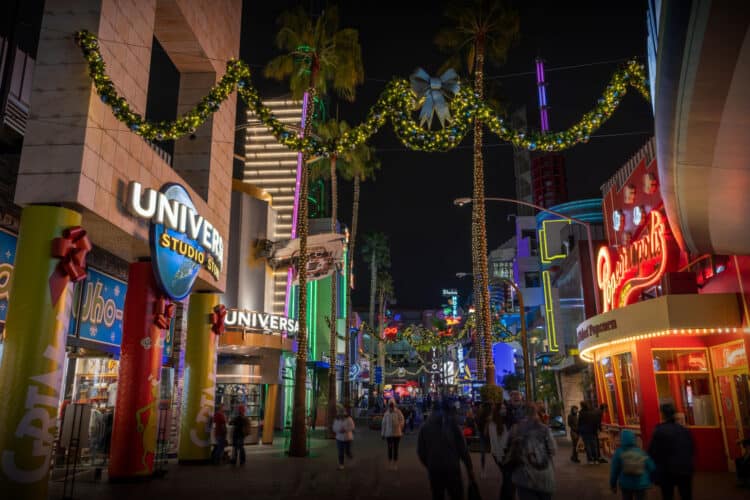 This is just a sprinkling of the holiday fun you'll find at the park this year. Be sure to buy your tickets in advance, online at the Universal Studios Hollywood website. Leave yourself some time to explore Universal CityWalk, where you can get a jumpstart on holiday gift shopping, eat some sweet treats, watch live entertainment and enjoy a meal…or three. There is so much to do there on the walk, and there is no fee to wander; you will need to pay for parking, but if you're already there at the park, there is no extra cost as parking is a flat-fee for the whole day.