And we ate all the foods.
Shopped all the vendors.
Saw all the exhibits.
And had so much fun, we're going back to the LA County Fair again next Saturday!
This is my second visit — I went on food preview day, and I have a lot of new cool pictures and reason why you need to visit the fair below for you to read first.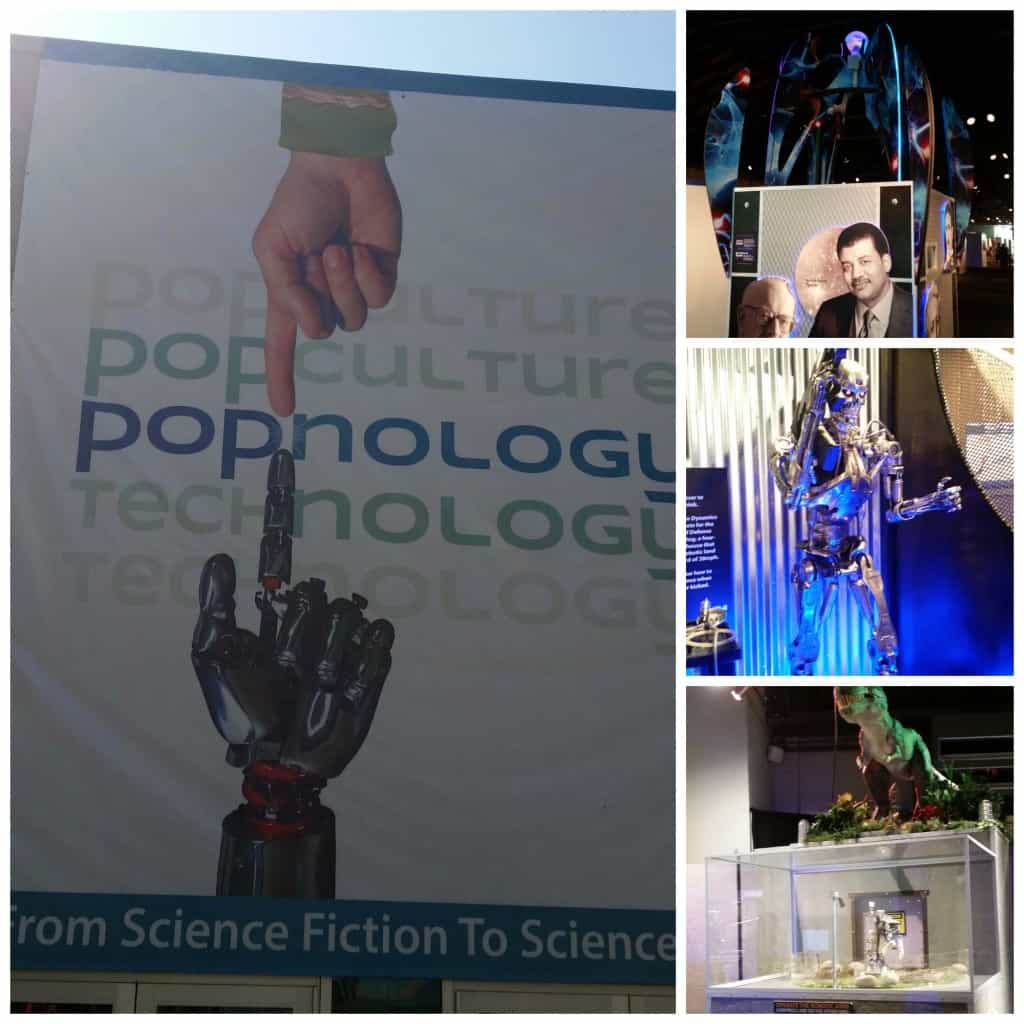 This year's new exhibit in Building 8 is Popnology, where you can take a trip through history to see where pop culture and technology intertwine. From the evolution of cell phones and electronic devices designed to play music to robots and movie scenes, Popnology is worth the visit. (It's in the building where Marvel was last year, complete with a little store stocked with movie and television gear, including Star Wars!)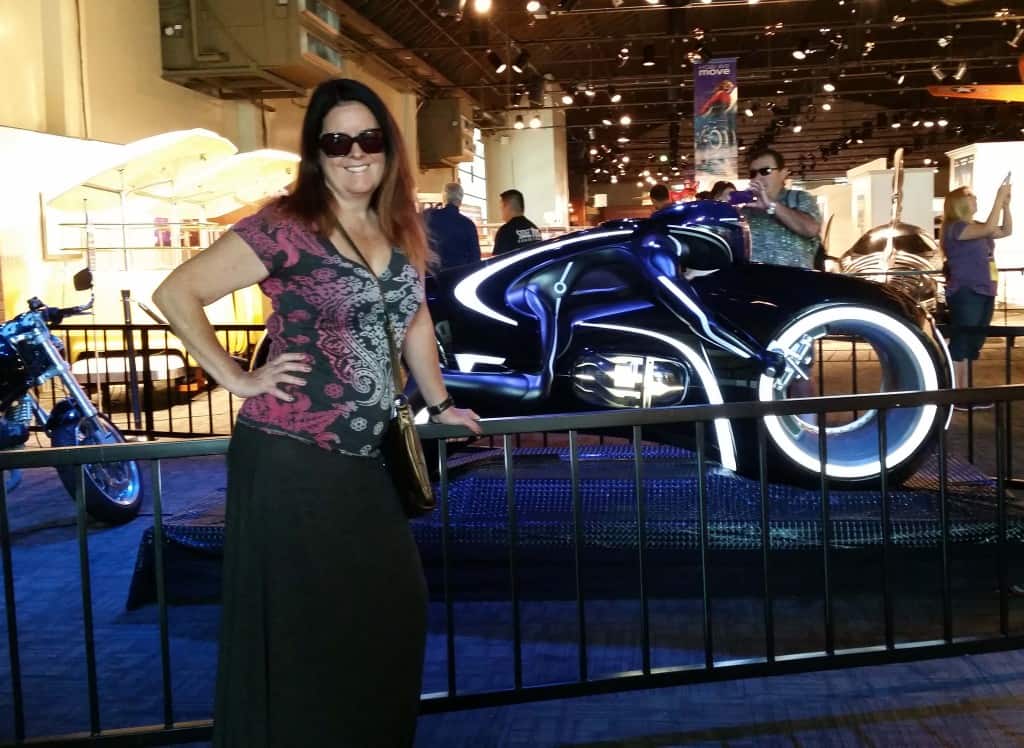 I'm a big fan of the original version of Tron, so seeing the Light Cycle in person was way too cool!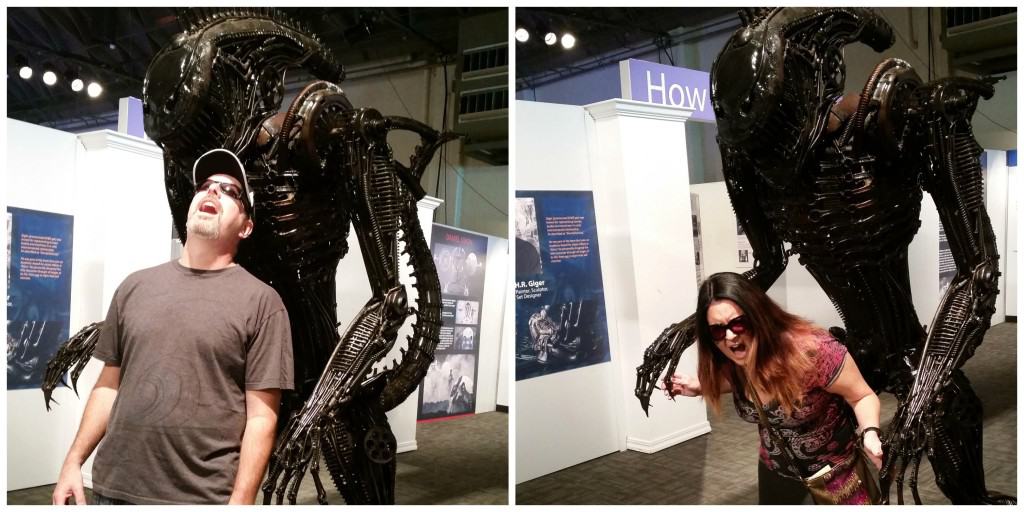 Then we got attacked by the Alien.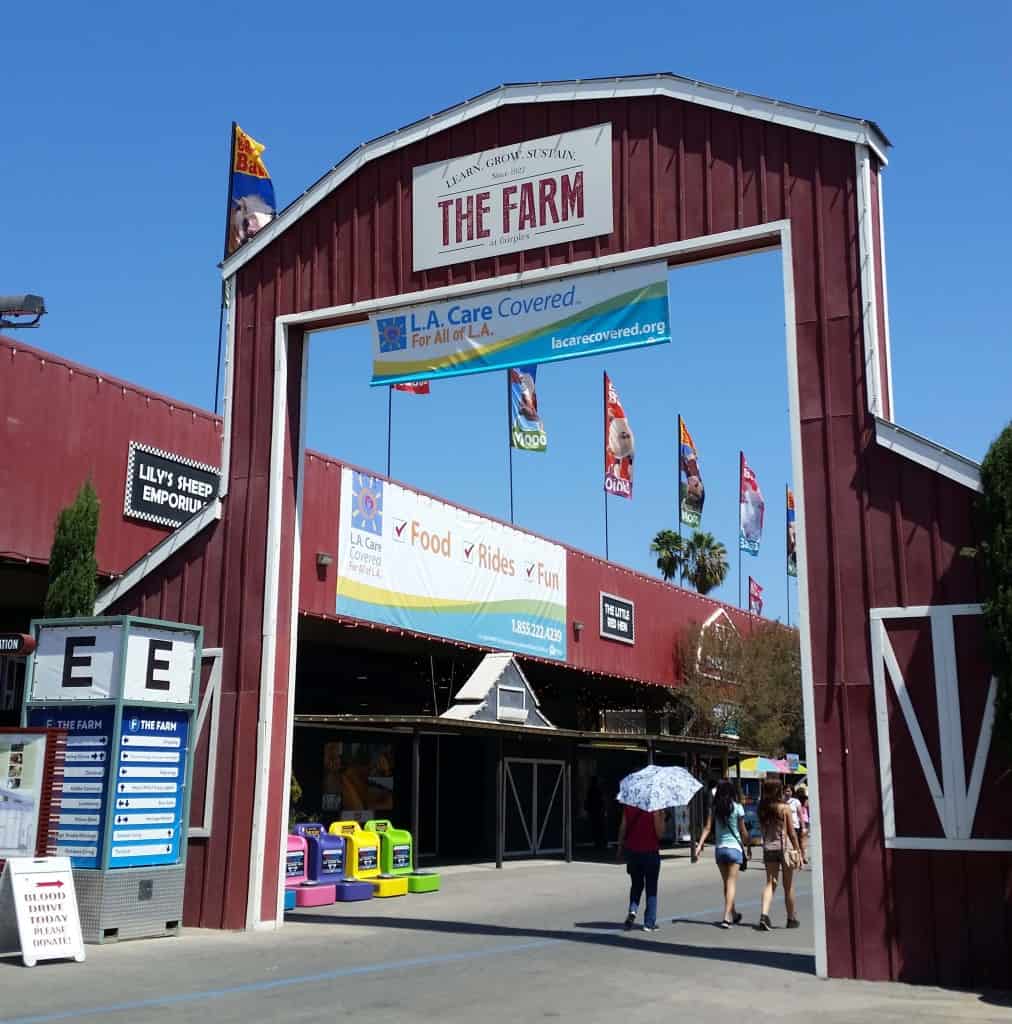 Another favorite part of every fair visit each year is the animals in the Farm. I kept my cellphone out of reach of goats and bunnies by take my word for it, the Farm will have you ooh'ing and ahh'ing and wanting to take home a new furry and fuzzy baby.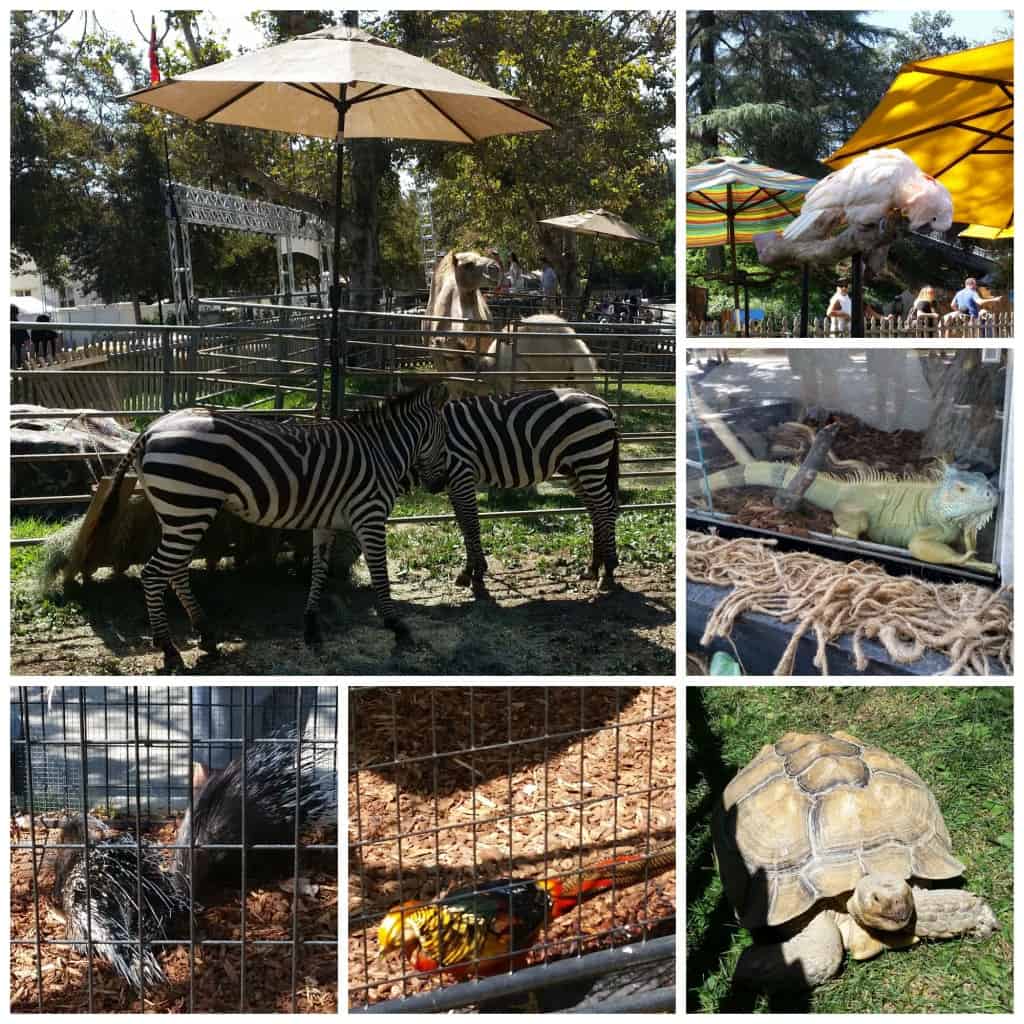 I don't recommend it being any of the above animals though. These guys are all housed in the Lagoon area over by Luminasia in the back. That golden pheasant was visible from a long distance away, but we had to get up close to see the rest of these beautiful creatures. Who knew porcupines had such personalities? And that white bird, whose name I cannot remember, held me captive a bit with his antics. This section of the LA County Fair is free with admission.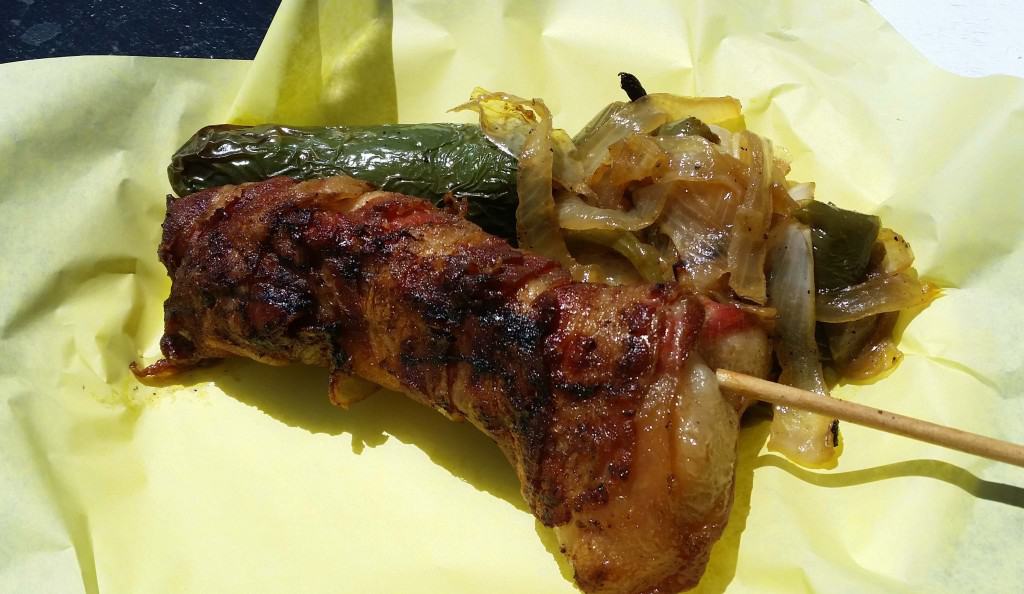 Next up was food. The choices are endless and difficult to make! A favorite of ours for a while now is the bacon-wrapped pork belly. It comes with a roasted green chili and is available at several vendors around the fair. The price really ranges so look around; like most barbecue at the fair, you can see what's available before you order, so look at the grills and the lines.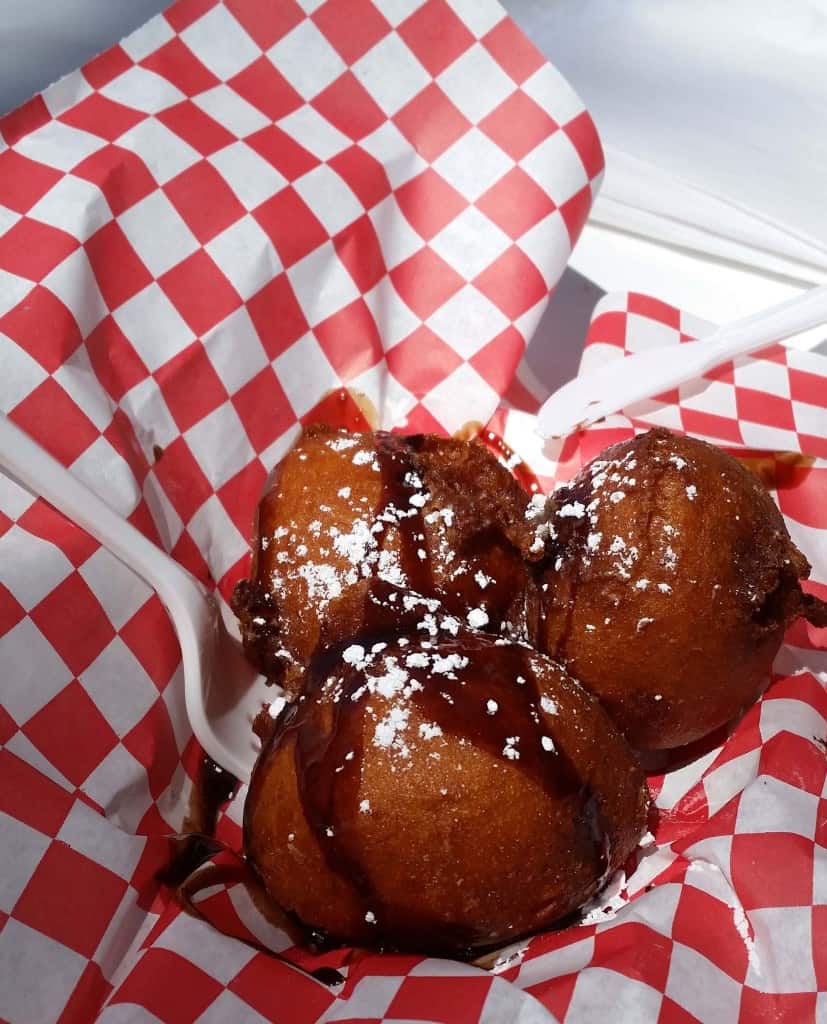 The perfect accompaniment to a meal of bacon-wrapped pork belly is deep-fried cookie dough. I haven't eaten a cookie dough I didn't like, and this was no different. Messy as heck and rich and sweet, we loved these treats. Get a knife and fork when you order so you can share if you want, or at least eat a little less messily.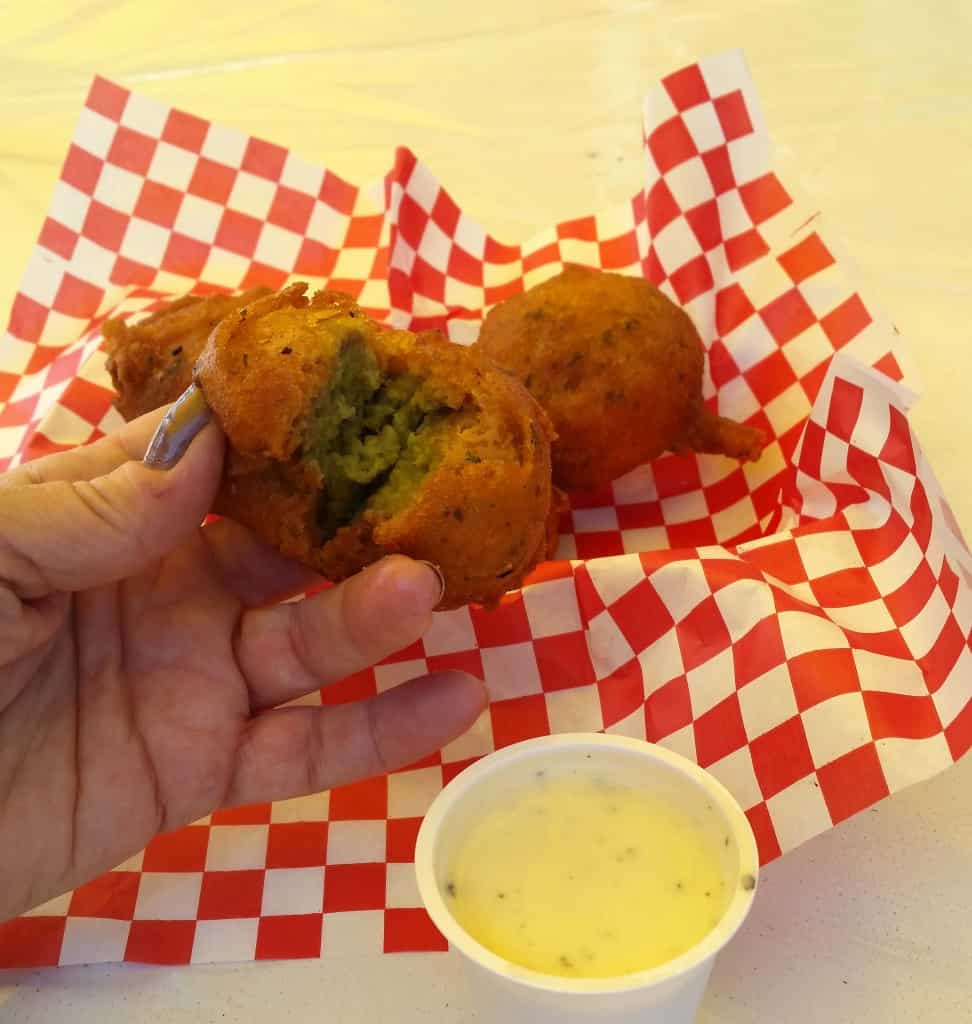 And of course, I had to order the deep-fried guacamole again for the husband to try it. (We didn't take the kids this time; they were occupied and we're taking them with us next Saturday so they can get wristbands and ride the rides until 7pm.)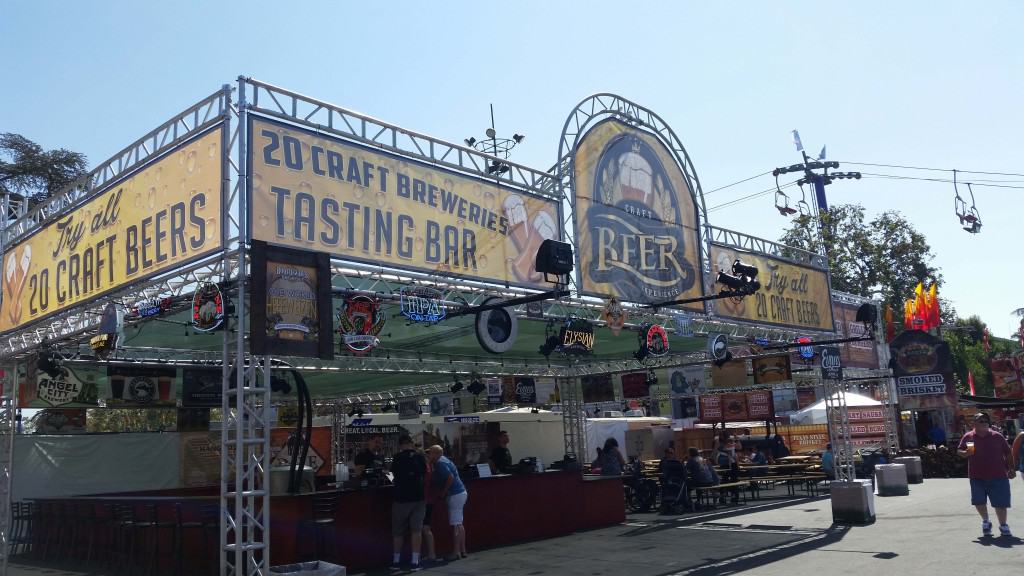 A hot day just calls for a refreshing drink, and we opted for a new beer. I got the Magic Hat, a grapefruit-inspired pale beer that was really good, and the husband got a Knee Deep. Each of the fancier drafts was $10 at this vendor towards the back. You can't miss it, it's huge!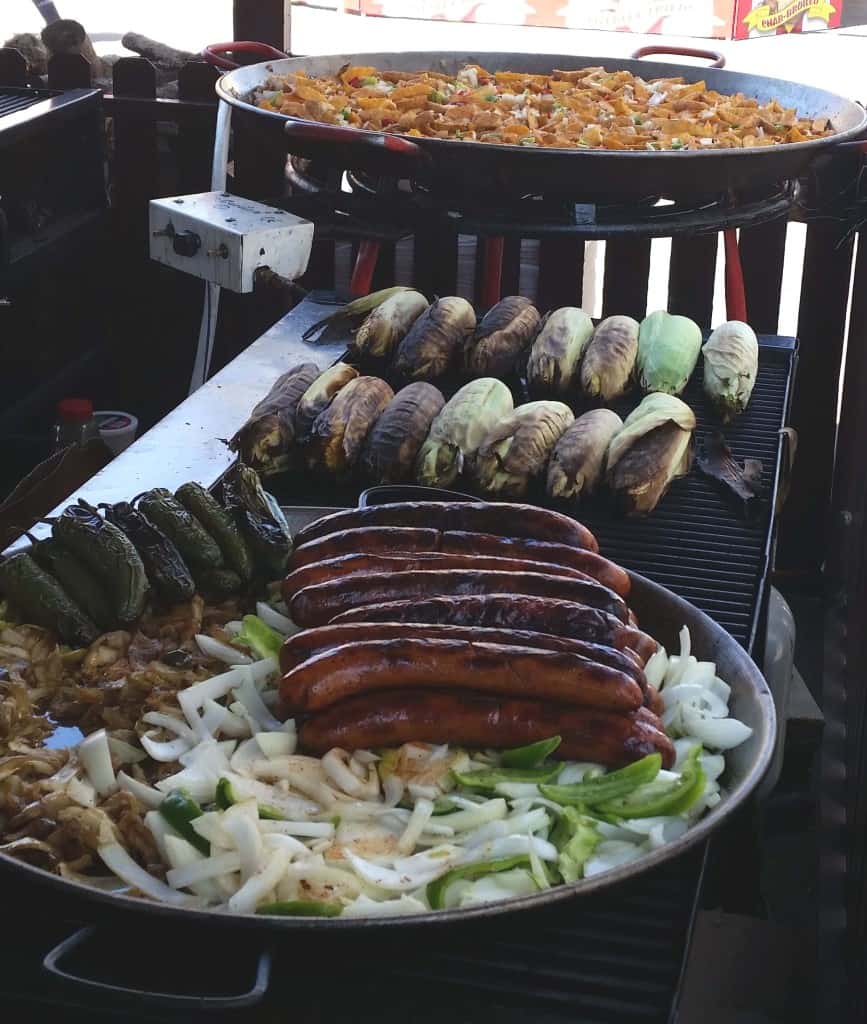 And now I'll just leave a few photos of the barbecues and grills. I really wish I'd been able to eat more, there are so many things I want to try.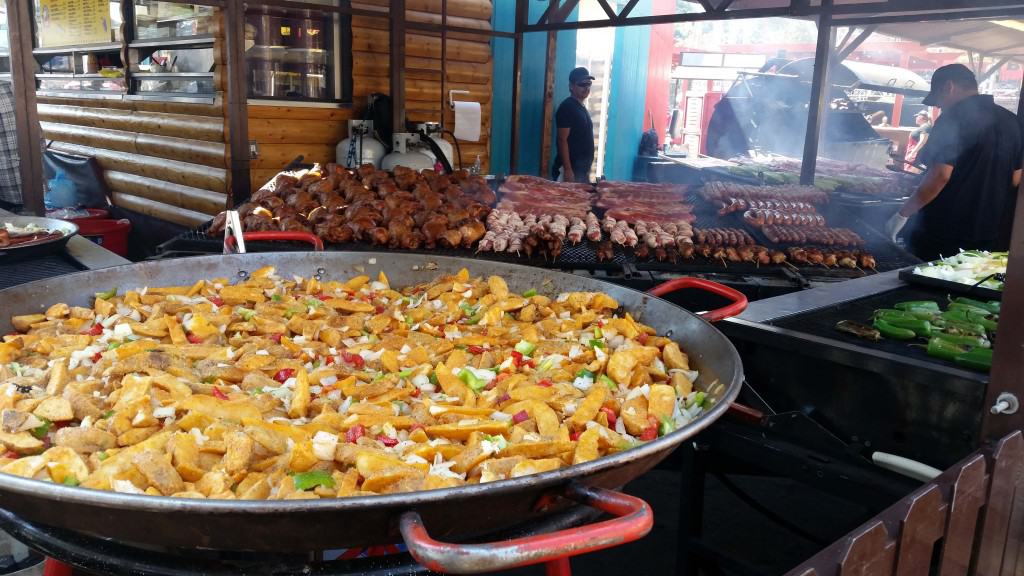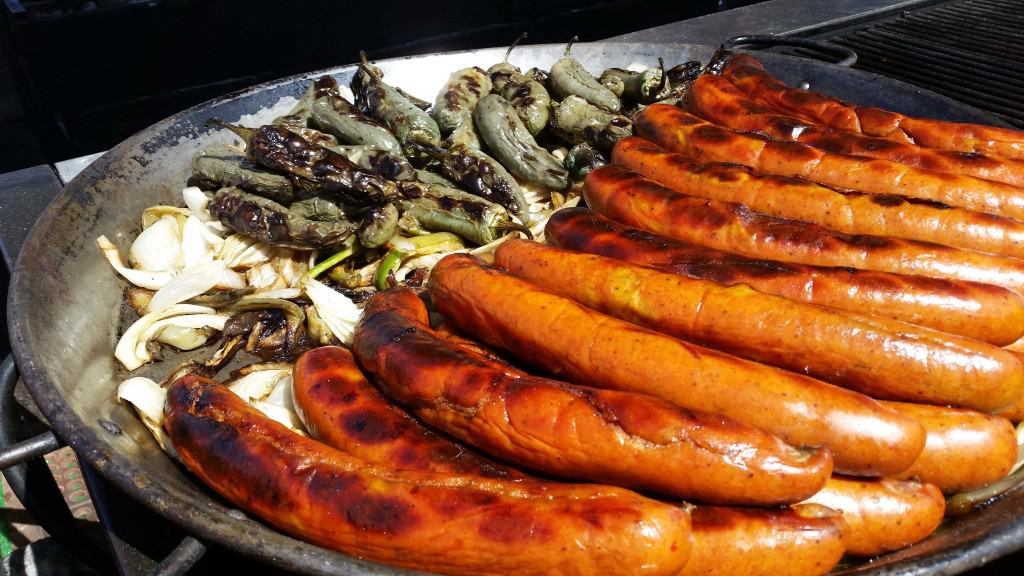 I guess that just leaves me more food to try next week. I still have a few things in the vendor halls that I wanted to look at again, and one clothing store with really affordable fun, light summer clothing that I want to hit up once more before the fair leaves.
Head out to the LA County Fair with the family! Visit Luminasia in the back after dark, a light-based exhibit that only is open at night; it does cost extra admission but it's well worth it. Let me know what you think!