Confession time: now that Halloween is behind us, I'm ready for all things Christmas, from music to decor to shopping to food. I already programmed in holiday music on my Sirius dashboard, I've bought a few new pieces of Christmas decoration and I've put together the start of a list of Christmas cookies to bake. I also got the invitations in the mail for our yearly Griswold Christmas Vacation party. I'd put my tree up already except that the husband is not on board for that and I may end up waiting until the week of Thanksgiving.
SIGH.
In the absence of making my own house a holiday haven before then, I'm filling my calendar with holiday-themed events. One of them is a venue that I visit every year, a place that is known for a couple of famous characters, is here in SoCal and is home to one drink you can't get anywhere else: authentic Butter Beer. Yes, it's Universal Studios Hollywood!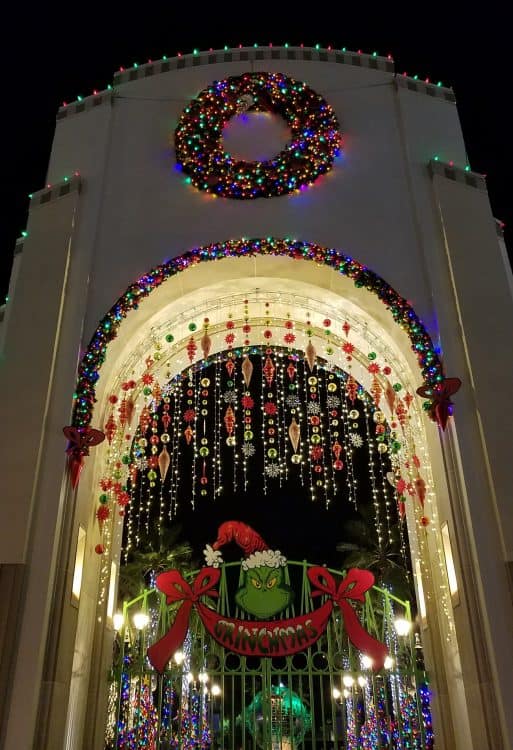 Having lived in Southern California since I was 13, I have grown up visiting Universal Studios. I've ridden the studio backlot tour more times than I can count, yet every time I go, it's one of the first things I do. Just a couple of months ago, I took my youngest son and listened to him scream <kind of like a little kid, but don't tell him I said that> when the shark jumped out by him in the Amityville scene. He also got a little heated <see what I did there?> in the subway scene that eventually erupts into fire. I of course laughed the whole time and at the end of the day, we both decided we had made many more fun memories.
And fun memories is what it's all about! We plan on visiting Universal Studios Hollywood soon for Grinchmas, a popular attraction complete with the Grinch, his dog Max, an entire Whoville area and of course, the 65′ Seussian Christmas tree, complete with the lopsided top. That scene alone puts me in the holiday spirit!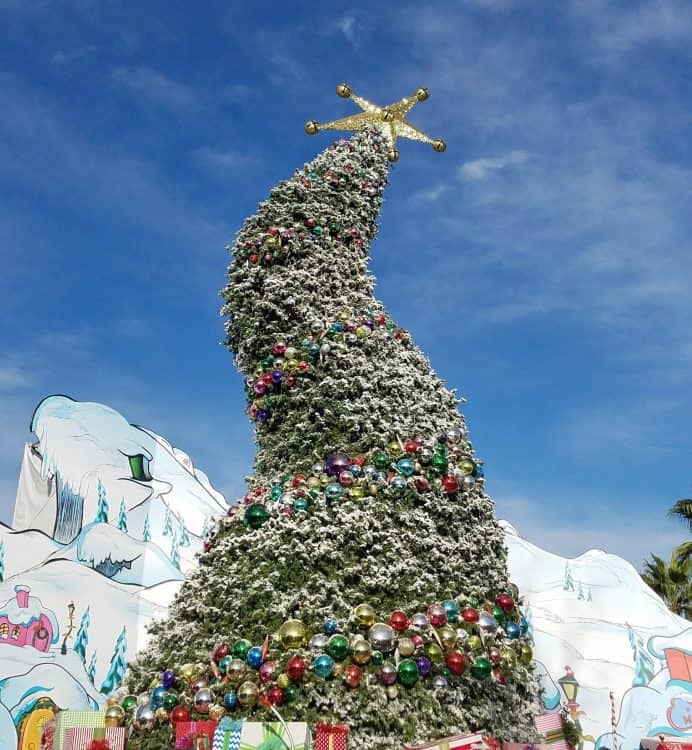 This year, there's a new nightly snowfall in Hogsmeade™. Watch the dazzling digital display of Christmas lights on the wall of the Hogwarts™ castle, complete with music. (I saw it last year and enjoyed it so much! Get there early to secure a spot, because while there is always plenty of room, it can get crowded.) The students perform holiday music, complete with giant throaty frogs contributing their sounds. The Three Broomsticks™ restaurant also will offer seasonal food, but you can't miss enjoying a hot butter beer, since SoCal actually does get cold in the evenings! I recommend sipping it while waiting for the light show to begin!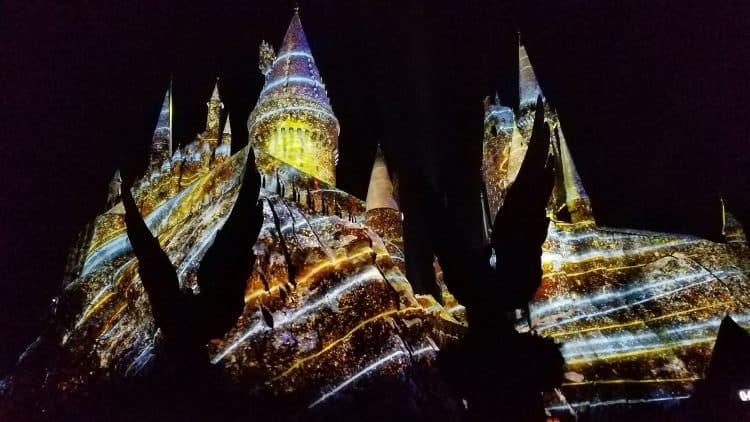 Here is the schedule for the holiday events:
The Magic of Christmas at Hogwarts™ Castle from November 17 – January 6.
Grinchmas™  on December 1, 2, 8, 9 and 14 – 30.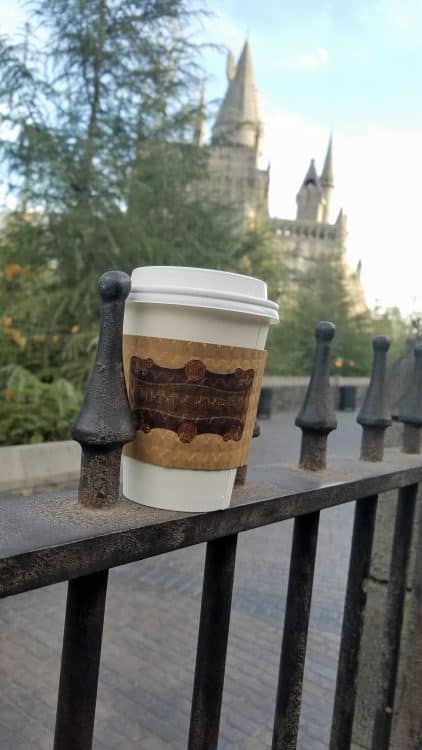 Right now, through December 19, California residents can buy one day and get a second day free. More details can be found here.
Get your tickets now and I'll see you in Whoville!