Family game night used to be us gathering around the dining table and pulling out boxed games like Sorry, Life or Backgammon. Checkers, chess and dominoes were also in the rotation, amongst some other favorites like Yahtzee. We still have a lot of our original games, but now that Nintendo has brought Clubhouse Games 51 Classics to the Nintendo Switch, game night is now often video game night and we love it! (And thank you, Nintendo, for sending us this game to try!)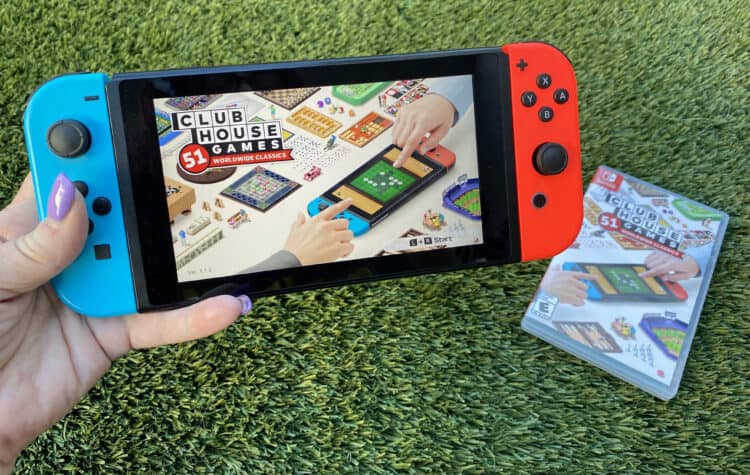 And more specifically, I love it. After a stressful work day, or when I'm just enjoying some quiet time, I pull out my Switch and pop it in. Today, I got tired of the endless string of emails and I took a quick 20-minute break out in my backyard, with the breeze and sunlight, to celebrate the fact that I am *almost* caught up on my backlog. I should actually be able to sit down with the hubs tonight, pour some Bulleit and watch some nonsense on the TV. I can't wait! I may also challenge him to a game or two of Dots and Boxes…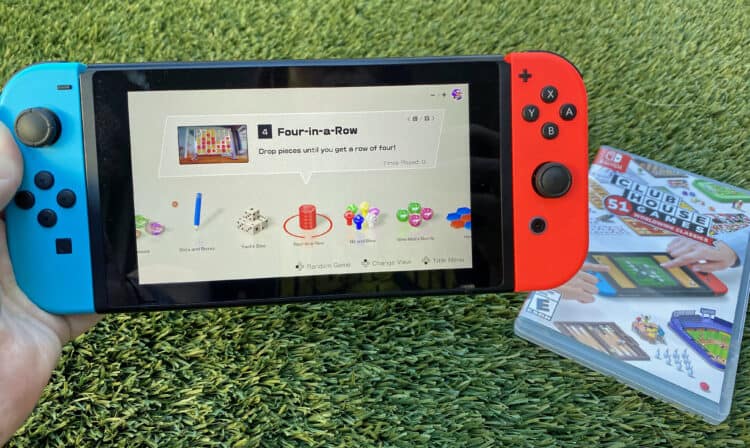 Clubhouse Games really does have 51 games available, and here they are for a quick preview:
Mancala
Dots and Boxes
Yacht Dice
Four-in-a-Row
Hit and Blow
Nine Men's Morris
Hex
Checkers
Hare and Hounds
Gomoku
Dominoes
Chinese Checkers
Ludo
Backgammon
Renegade
Chess
Shogi
Mini Shogi
Hanafuda
Riichi Mahjong
Last Card
Blackjack
Texas Hold'em
President
Sevens
Speed
Matching
War
Takoyaki
Pig's Tail
Golf
Billiards
Bowling
Darts
Carrom
Toy Tennis
Toy Soccer
Toy Curling
Toy Boxing
Toy Baseball
Air Hockey
Slot Cars
Fishing
Battle Tanks
Team Tanks
Shooting Gallery
6-Ball Puzzle
Sliding Puzzle
Mahjong Solitaire
Klondike Solitaire
Spider Solitaire
Piano
Video game night is usually a group of us playing whatever, but Clubhouse Games is also a solo player game. In addition to TV mode, two can also play on one Switch, using opposite controllers, or you can connect virtually so multiple people can play together. There's even a Mosaic Mode, where up to four players can connect and the game plays out across all screens, which is pretty cool.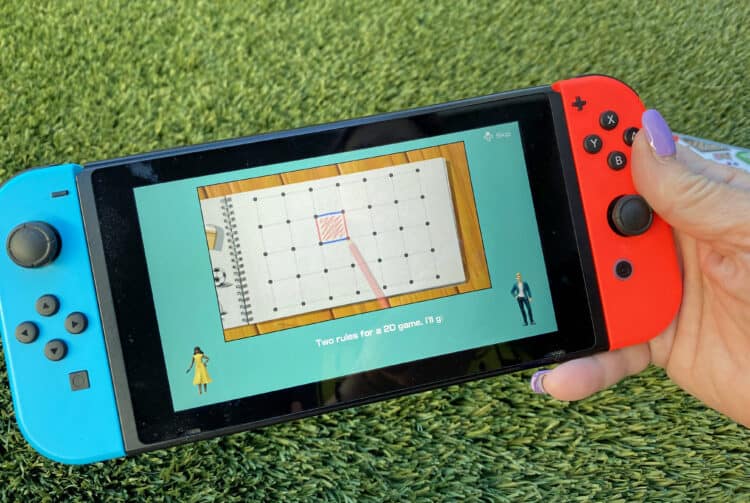 Do you remember old school slot cars? It's okay to date yourself, because this game will never go out of style. Just like that good ole Dots and Boxes…or Chinese Checkers! I played both during my quick break, sitting under the orange tree on our <fake> grass. I won Chinese Checkers, won at Dots and Boxes (which I played several times) and alas, I did not win Mancala.
One really cool thing is that the game learns about you as you play. You choose your own character (down to the hair color, though I was bummed it didn't offer purple hair) and you answer a few questions. As you play and the game realizes you're good at something, it makes it harder so it continues to remain a challenge. I'm sure I'll get to the point where Dots and Boxes becomes something that I really have to put some logic and strategy into it! (I'm a creative, so that kind of process is going to be interesting.)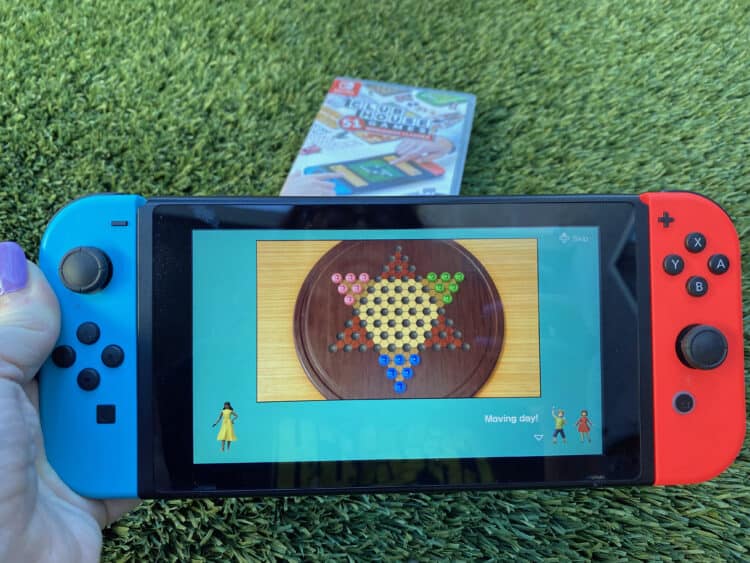 Up to four people can play the games at a time, in any mode, and it's rated E for everyone. Available now, you can find it online and in stores.