Ever heard of a murder burger? Yeah, me neither…until now. Wicked Cow in Upland has one currently on their menu for Halloween. Beware: don't go to Wicked Cow Burgers & Brews unless you're hungry.
A couple of weeks ago, we were invited to a media tasting. If you're wondering what that is, it's basically where press and members of the media gather at a restaurant for a free period of trying things off the restaurant's menu. Sometimes it also includes beverages. Bonus points to Wicked Cow for the beer while we waited, as we arrived early.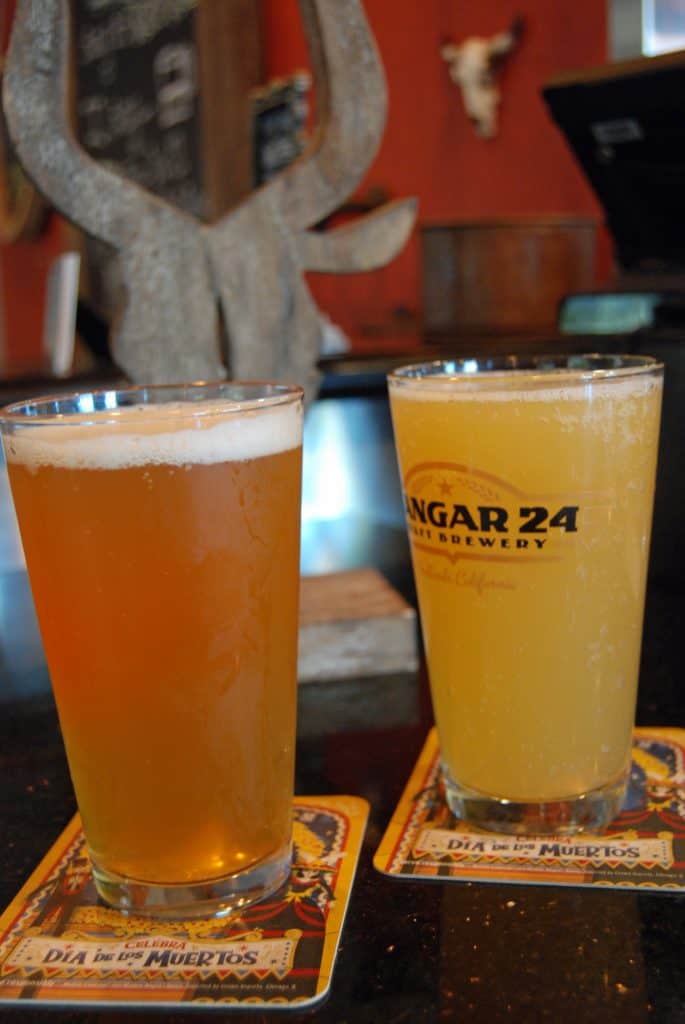 If you're a craft beer lover, that's worthy in itself of a visit to Wicked Cow. Their variety is huge and it all pairs perfectly with the unique burgers, sandwiches, apps and desserts on the regular menu.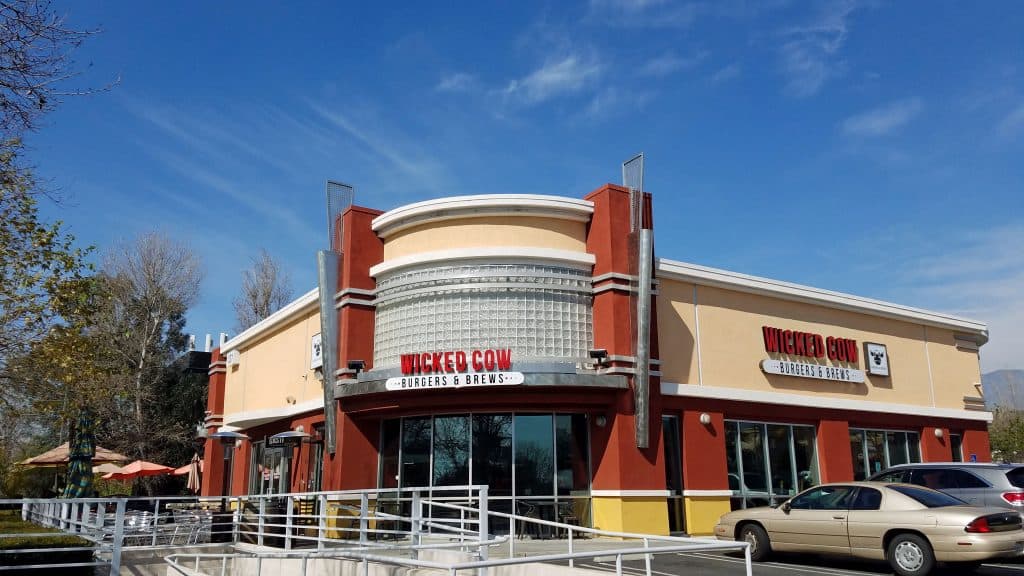 Wicked Cow Burgers & Brews is located on Foothill Blvd. just west of Euclid Ave on the north side. Its appearance is a mix of old-time diner and modern clean lines, and while there isn't a lot of seating inside, they do take reservations if you call ahead. There is also outdoor seating available, along with heaters when it eventually cools off here in Southern California.
But back to the Murder Burger…
It's a 7 oz. Angus patty (all their burgers are Angus beef) topped with Swiss cheese, garlic aioli and shoestring fries, with a cherry compote dropped on the top of the Ciabatta bun.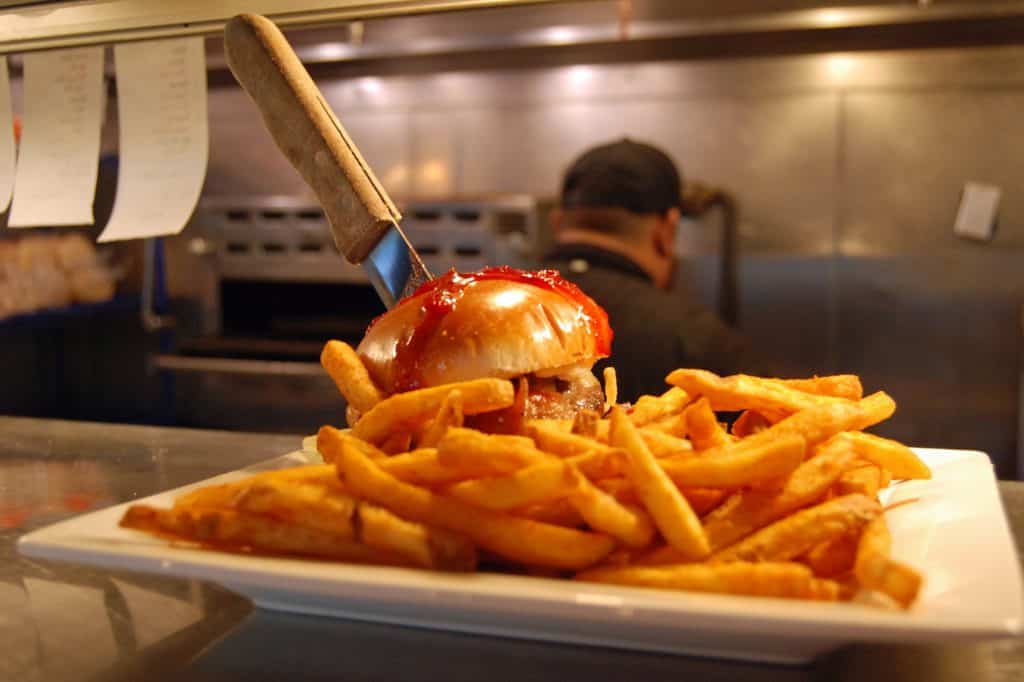 It comes with a side of fries, but you can change it to one of their other types of fries, like the infamous garlic fries (SO good), onion rings, tots or a side salad.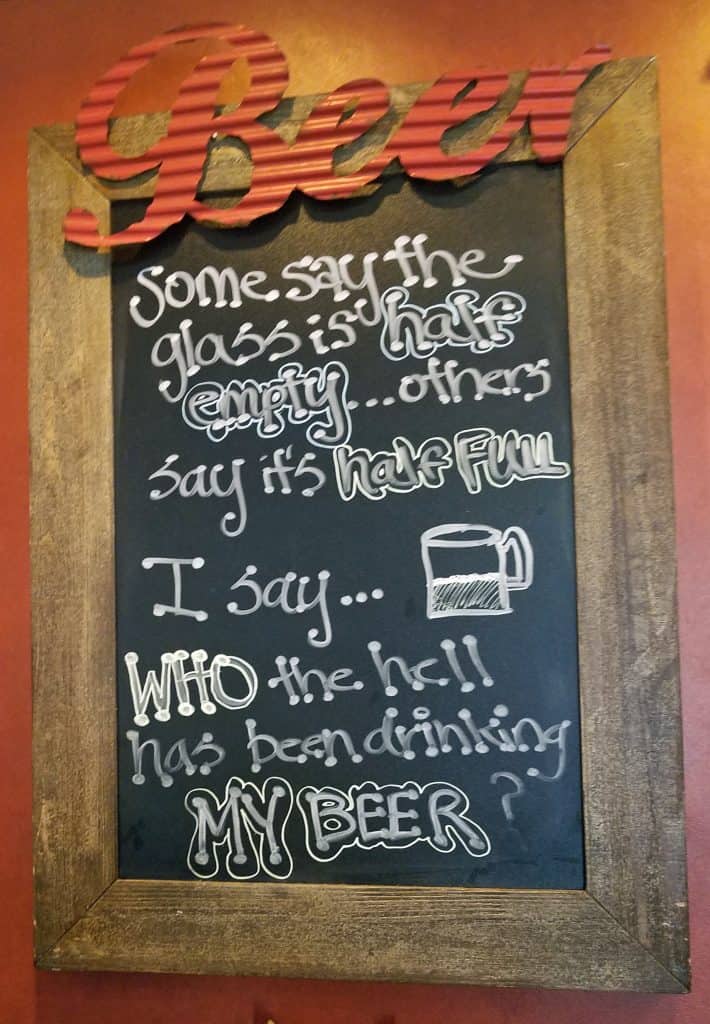 Wicked Cow has a fun vibe, helped by the updated sayings and quotes on the walls and a music theme of song lyrics. The staff is friendly and service is fast, even on a busy night. We have gone several times now and we've enjoyed everything we've tried.
Look at all this food! (But you'll want to focus on that Murder Burger!)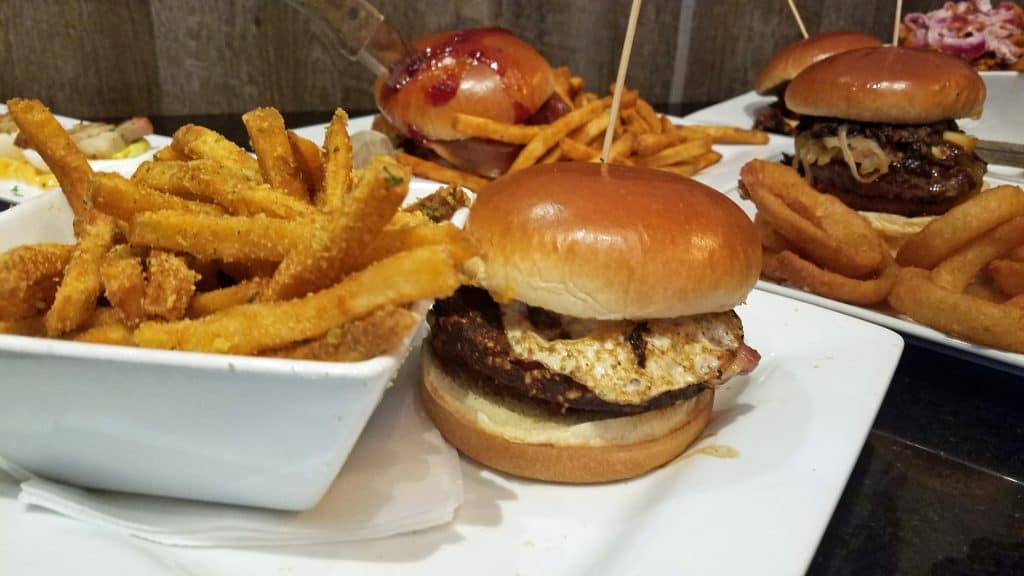 As a non-beef eater, they made me a Kow-rean Burger using a veggie patty. As veggie patties go, this was fantastic. Not dry at all and with good flavor, it fit perfect with the regular Kow-rean toppings of kimchi, seared pork belly, aoili and an egg.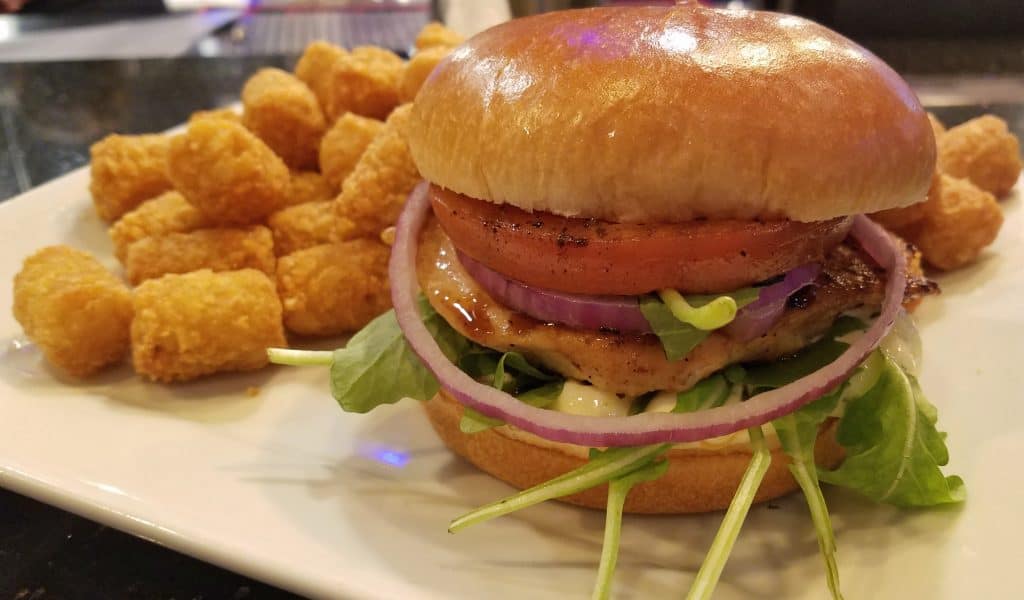 They also have a chicken sandwich available. As chicken sandwiches go, it's very flavorful, the arugula and purple onion are fresh and it wasn't dry at all. I enjoyed it, along with those tots. If you have a special dietary need, let your server know. They're very accommodating.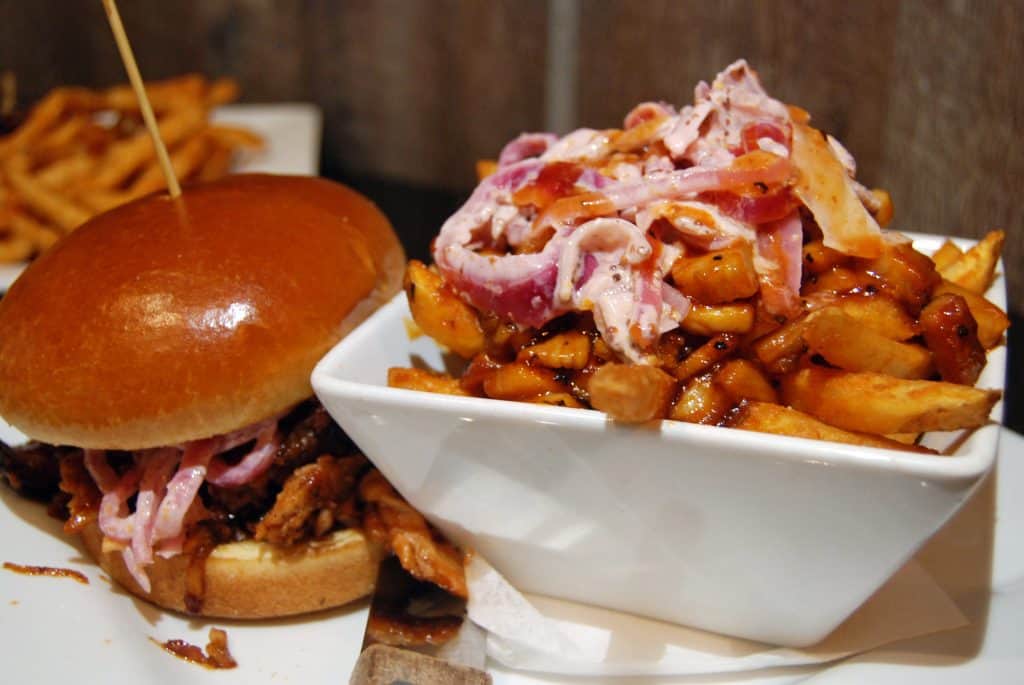 Those fries…they are the Wicked Fries, and you can also get them in tot version. They are covered in caramelized onions and a housemade Thousand Island dressing. You need to try these.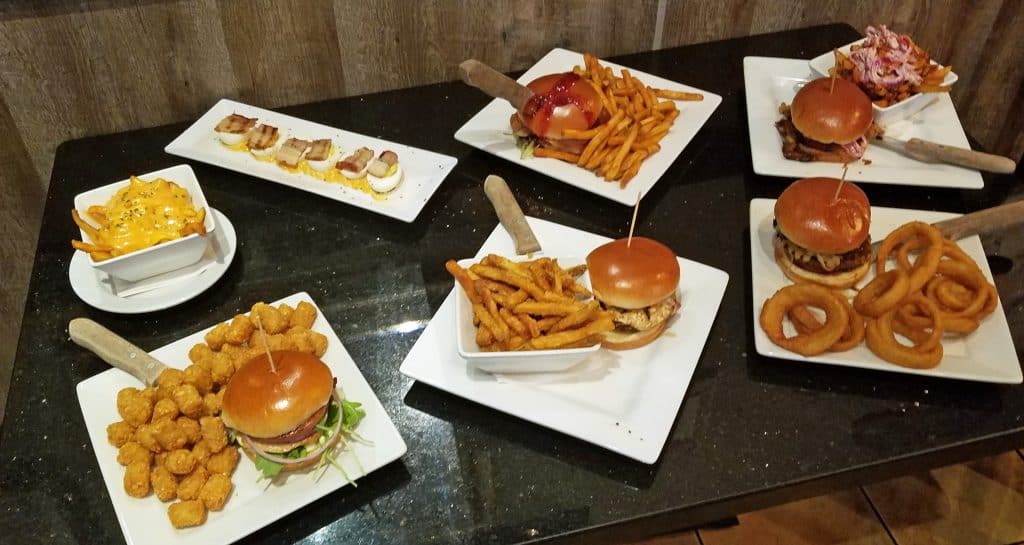 The array above was before they brought out the desserts. Check these out….which one would you pick? This pumpkin spice cheesecake?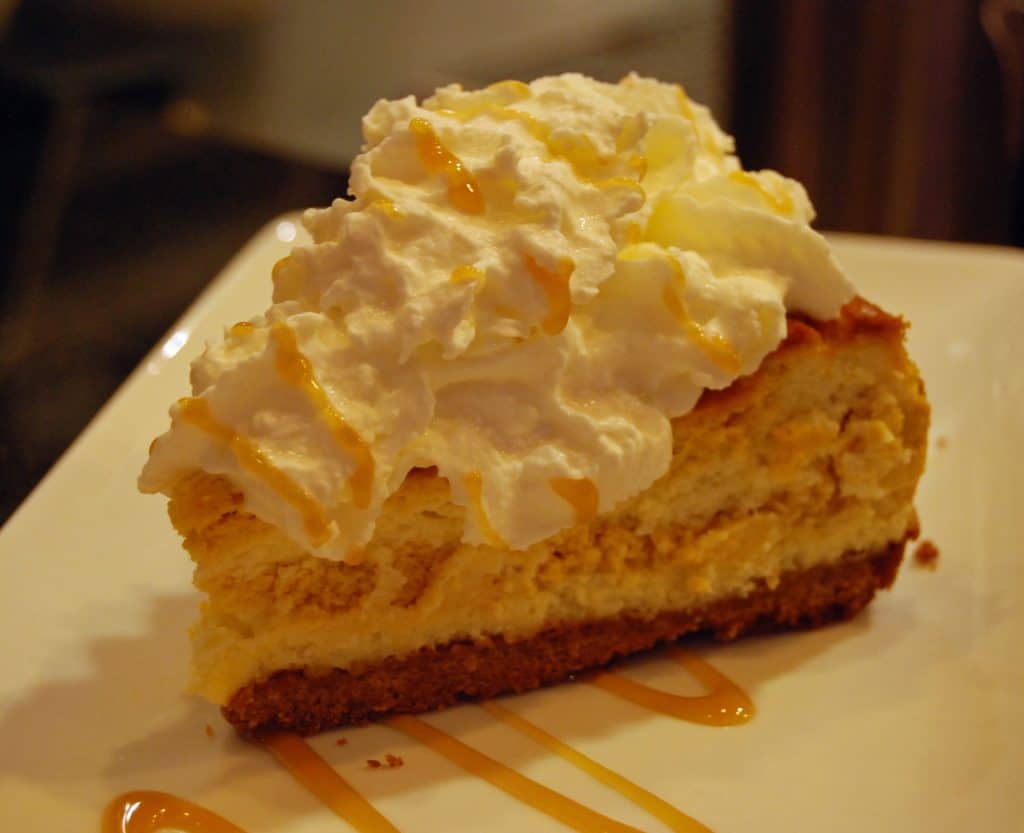 Or this creepy eyeball Halloween dessert?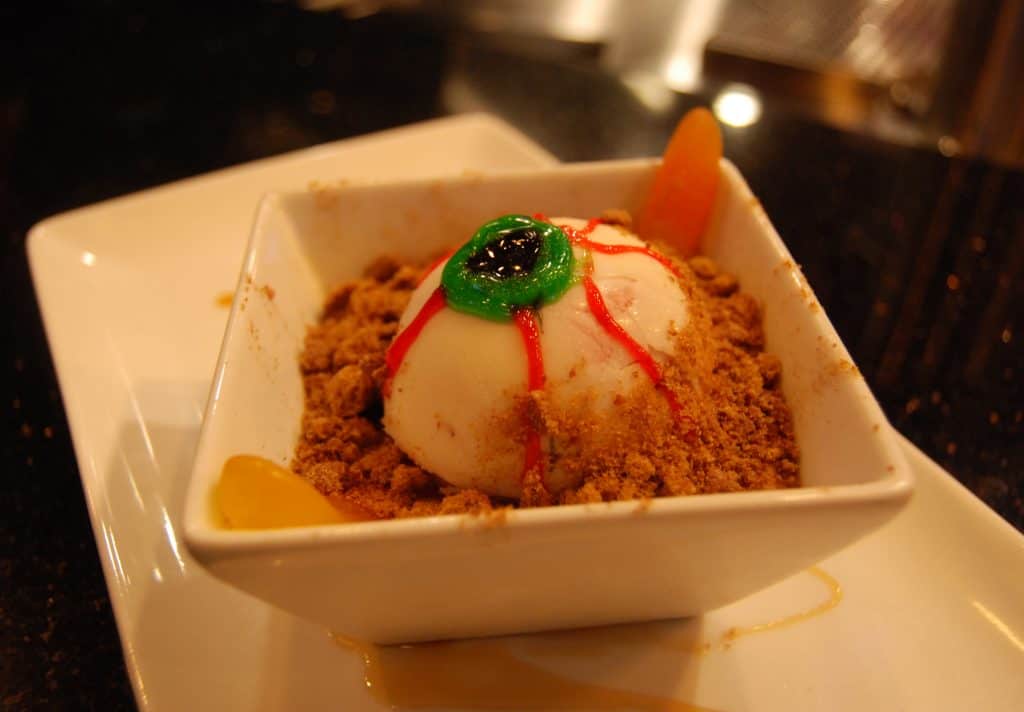 Get over there and try all the new Halloween menu things, especially the Murder Burger, then let me know what you think. (And for more photos, visit my last post on Wicked Cow over here!) Whatever you try, you're going to like it…but don't forget to try the Get in My Belly Pork Belly Deviled Eggs. You're welcome.