What better entertainment during the holiday season than more Marvel by way of Disney+? Marvel fans everywhere have been enjoying this year's slate, with WandaVision, Falcon and the Winter Soldier and then Loki, the most popular series on Disney+ yet. Next up? Hawkeye hitting the streaming subscription on November 24!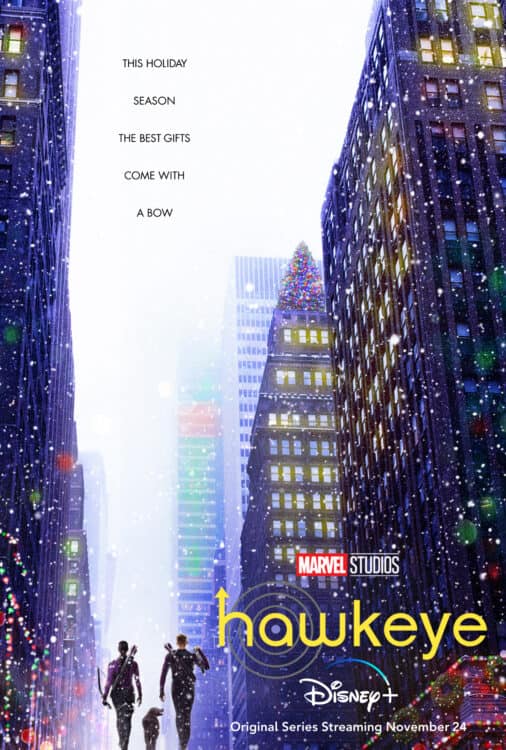 Set post-blip, Hawkey aka former Avenger Clint Barton has a seemingly simple mission: get back to his family for Christmas. Possible? Maybe with the help of Kate Bishop, a 22-year-old archer with dreams of becoming a Super Hero. The two are forced to work together when a presence from Barton's past threatens to derail far more than the festive spirit. 
I'm most curious to see how Disney and Marvel Studios addresses Clint not just post-blip, but post-Natalie. After the heart wrenching death of Nat, aka the Black Widow, in Avengers: Endgame, the emotional scenes seemed to focus more on the loss of Tony Stark, yet we know that Hawkeye is going to be internally grieving at the loss of his best friend.
If you saw the movie the Black Widow, you learned Nat's history but not a lot about her interactions with Hawkeye. It remains to be seen if the new Hawkeye series will touch on that at all or fill in any gaps. With the addition of Kate Bishop, I think there's so much material to cover, it could be hard to do more than just refer to it.
The cast of Hawkeye includes Jeremy Renner, Hailee Steinfeld, Vera Farmiga, Fra Fee, Tony Dalton, Zahn McClarnon, Brian d'Arcy James and Alaqua Cox. (Vera is a favorite of mine from her series of three Conjuring movies. She's also positively gorgeous.)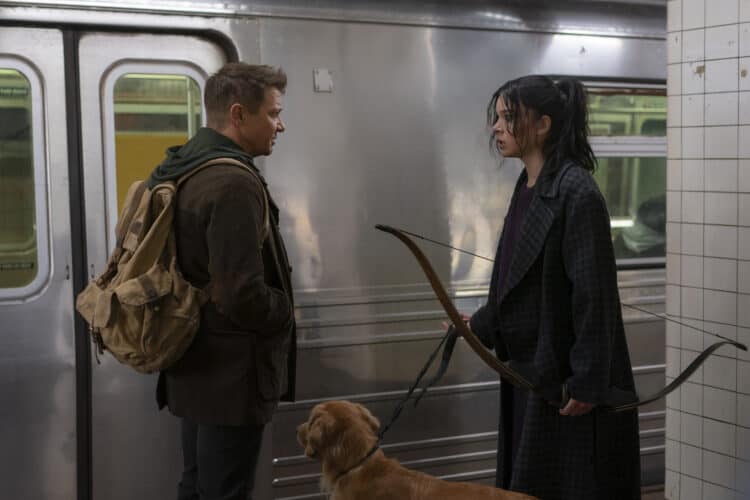 Hawkeye promises us six episodes, beginning on November 24 and ending on December 29, 2021. We'll get one per week, like the prior Disney+ series…leaving us hanging each week until we can see the next one, and keeping us off Twitter until we catch up. More Marvel magic!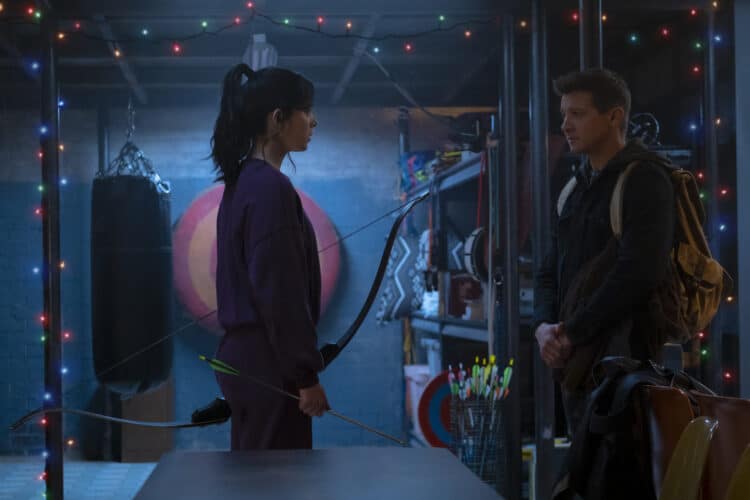 Here's the official trailer for the upcoming series. It's going to be quite a ride!