If you're looking for a spoiler-free review of Marvel's Eternals, in a world full of reviews from early screeners, you've come to the right blog. I've been sitting on this movie for the last week and a half; the hubs didn't see it with me and I can't talk about it. At all. It's driving me nuts.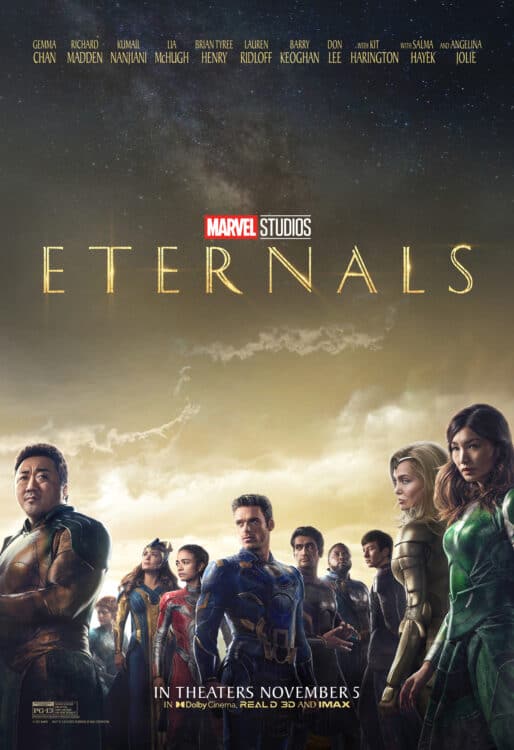 I had high hopes for this movie. It is long, coming in at a little over two and a half hours. It probably could have been easily made into two movies, allowing for some further back stories on the many characters that make up the main story line, but on the other hand, the story requires a lot of explanation that they can't do in just one movie.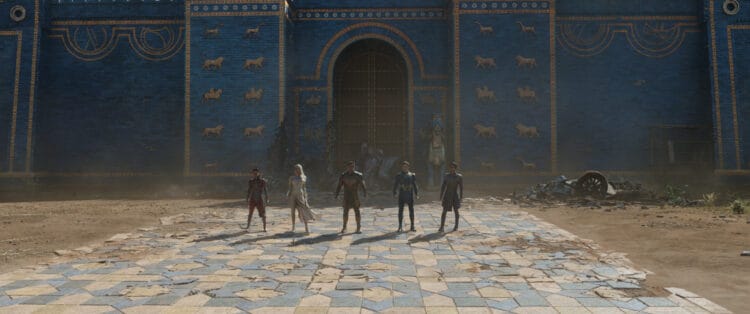 Let's talk about the Eternals cast. Spectacular. Familiar. New additions to the MCU. Gemma Chan, as always, is gorgeous, and Angelina Jolie is stunning. Richard Madsen as Ikaris plays the involuntary leader of the ten Eternals and one sentence with his beautiful accent will hook you.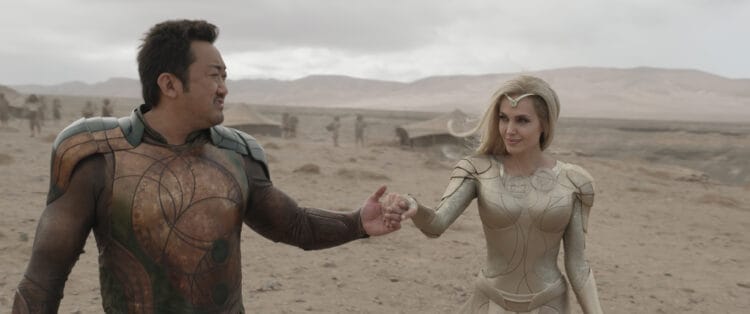 There are a few surprises in the Eternals that I won't spoil — if you haven't already heard about them on the interwebs, due to a lot of people who've given up respecting the credo of waiting until it hits actual theaters for paying customers. One that I can share though is that Jolie shines as Thena, a role that's far less centered than one would expect for her name. Another is Druig, played by Barry Keoghan. He's a quiet surprise and both my daughter and I felt he deserved a lot more screen time. Maybe in a future Eternals movie, we'll learn enough about him to fill the gaps.
The movie isn't rating well, and some of it is because there is a sex scene and a same-sex relationship. It crosses boundaries others haven't dared to do, and I can't imagine why it would upset people enough to change their feelings on it.
What did change my feelings on it though was that the characters are harder to like, harder to get behind, than any other Marvel movie I've seen yet. The mythical history behind the Eternals is a bit much to wrap your head around without any prior knowledge of the Marvel comics, and not understanding why they're disjointed was a bit of a distraction for me.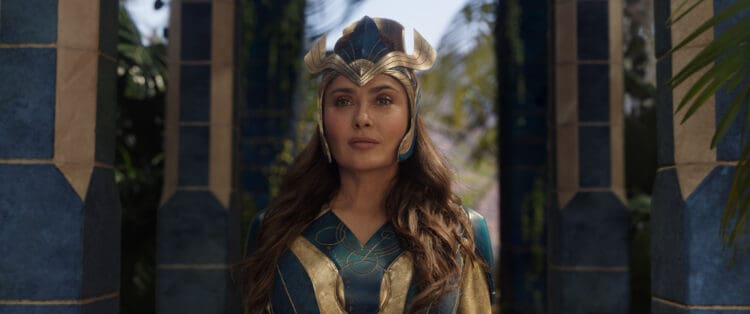 The disjointed feeling also came from the lack of unity. There's a leader only some can see, and the 'why' isn't explained until so far into the movie that it's difficult to comprehend fully. I had shades of Captain America: Civil War, and not in a good way. (That's one of my least favorite MCU movies; fight me on it, I won't change my mind.)
That aside, the movie is cinematically beautiful. The monsters are believable and Ikaris' eyes… Soundtrack is good and then there's that cliffhanger ending!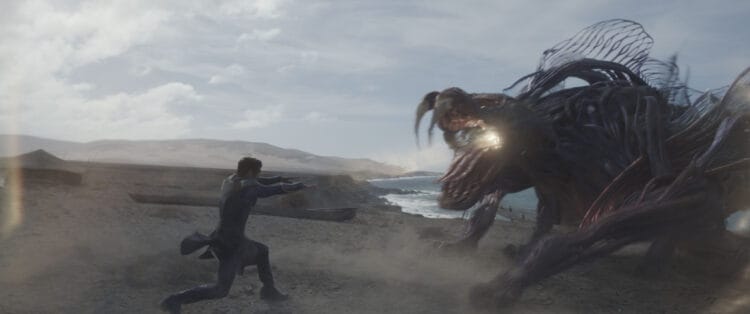 No spoiler-free review would be enough without telling you whether or not you need to stay for Easter eggs at the end. The answer is: yes. There are two, so stay until the lights come up entirely.
I have to admit to wanting to yell SIT BACK DOWN when I see people leaving early. Even attending a screening, a lot of people left after the first clip and they missed out on a critical piece of info…one I will not tell you here.
Go see the movie. Hit up the restroom before, grab a couple of drinks and a big bowl of popcorn. Settle in. Then don't leave until the lights go up.