Down Abbey….it's been a cultural phenomenon loved worldwide. Set in the Yorkshire countryside on a fictional estate entitled Downton Abbey, it lasted from 2010 to 2015. When it went off the air, there were a lot of unhappy people despite a wonderful wrap-up in the finale. Now, fans everywhere can be happy to know that the new Downton Abbey movie is in theaters it's pure unbridled entertainment.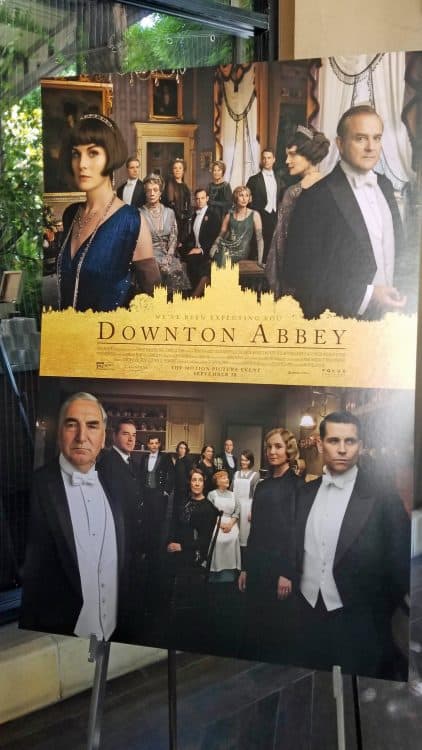 Our screening took place at the beautiful Four Seasons Beverly Hills, where a few minutes in the lobby is a virtual who's who in Hollywood. In less than five minutes, I spotted Donald Sutherland and Simon Curtis passing me in the lobby as I utilized the wifi to get a few things done prior to the start.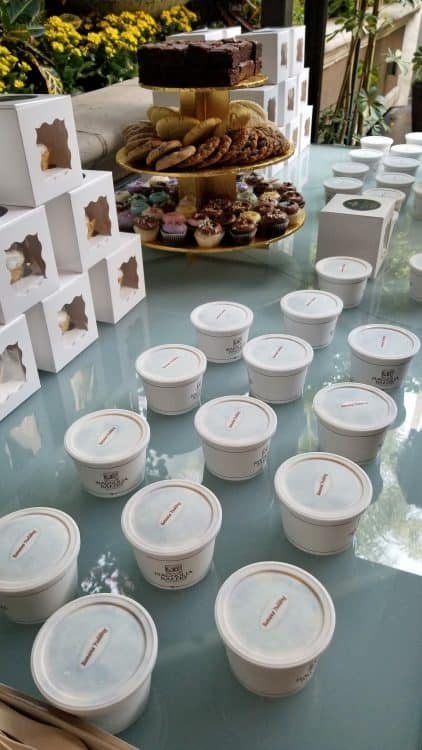 Once the event began, we were treated to a mimosa bar and desserts catered by the renowned Magnolia Bakery. Their cupcakes are unparalleled and I say that as a cupcake baker-turned-writer. (I still cater the occasional event but I bake more for fun now than money.)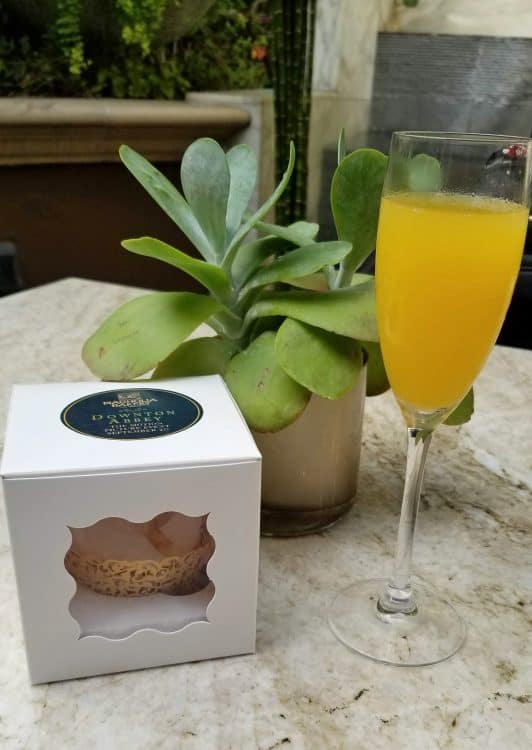 The Four Seasons has a cozy screening room full of recliners and fleece blankets, so coffee in hand, we laid back to enjoy the new Downton Abbey movie in its entirety. For two hours, we were transported back in time and within mere minutes, we became enveloped in the stories of the Crawley family and the shenanigans of their house staff.
Before we knew it, the movie was over, we were sniffling and the lights were coming back up in preparation for our cast interviews. What a ride the movie is, as the press release states: "A royal visit from the King and Queen of England will unleash scandal, romance and intrigue that will leave the future of Downton hanging in the balance."
As someone who had only watched a recap of the series, let me say that you do not need to have watched any of it to enjoy this new Downton Abbey movie. While I did have a few questions for my fellow press members about who was who and what their relation was, it wasn't crucial to the enjoyment of the movie.
It was easy enough to pick up the basics and enjoy the situation they were placed in by the sudden visit of the Royals. (I did ask who Tom was and why there was a missing family member, as it wasn't covered until later in the movie.)
I thoroughly enjoyed the movie and am really hoping that they make another! The movie answers the questions and wraps everything up neatly, but there is a lot of room for furthering of the story. I desperately want to know where Downton Abbey would be in another decade and beyond.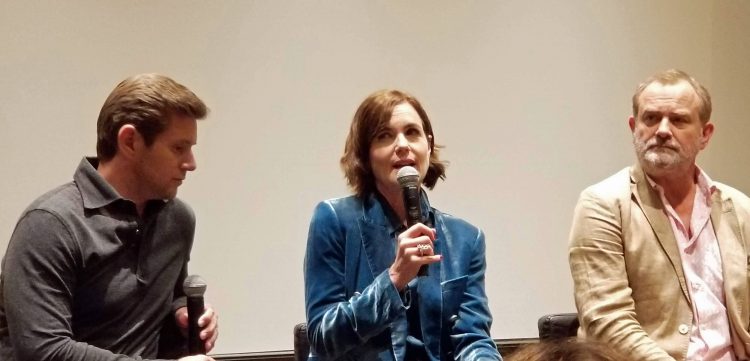 In attendance for the cast interview was Elizabeth McGovern, Hugh Bonneville and Allen Leech. I think my favorite part of the Q&A session was seeing the friendships between the three of them while onstage, from the genuine interest in each others' responses to our questions to the banter, such as when Elizabeth teased Tom for his pronunciation of the word 'Starbucks.' (Speaking of which, I love his accent!)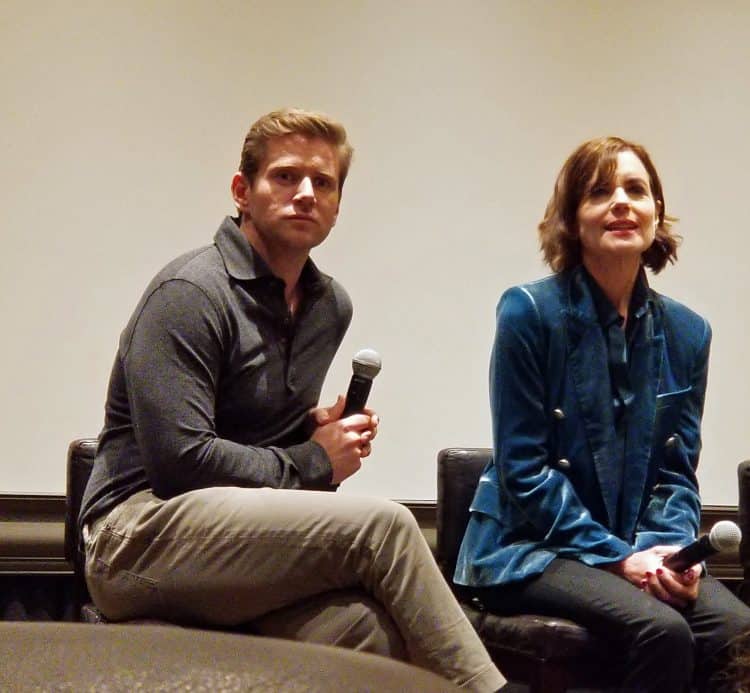 A common question asked at junkets is what the cast hopes we will take away from the movie, and Elizabeth's response was that audience members would be entertained. There's no doubt about that. Hugh added that he wanted to basically give us a breather from the real world, giving us a pretty place to go and feel cared for as the staff and family members take care of each other. In his words, the movie is "pure escapism." I'd agree.
When asked what it felt like to revisit their characters after a four-year hiatus, the general consensus was comfort and a sense of confidence because so much of it was muscle memory from having played those roles for so long. They no longer had to worry about how a character walked or talked, and instead were simply able to just to continue to be them as they were.
A wonderful question posed to the cast was if the task of playing a character from almost 100 years ago had affected their personal lives today in any way. Elizabeth's answer hit it spot-on when she stated that it gave her an appreciation for the freedoms women have today, such as the right to vote, the right to have financial independence and to control her own destiny.
Hugh added that the mannerisms and courtesies of that time period had given him a new sort of tolerance, as we've lost some of that in today's era of technology, and Allen agreed that the way people treated each other then is something we could stand more of now.
Maggie's lines were a hit in the show and in the movie, and the cast reiterated that she gets to say some of the best things, but Allen's story about running into a fan in a Starbucks had us all dying.
Not long ago, when holding the door open for a woman, she says "Oh thank you, what a gentleman," then looks up and says "Holy ****, it's Tom Barrow!" It was funny, and so relatable, because no matter how often we interview celebs or just run into them in Southern California, there's still that OMG moment if we really let ourselves react.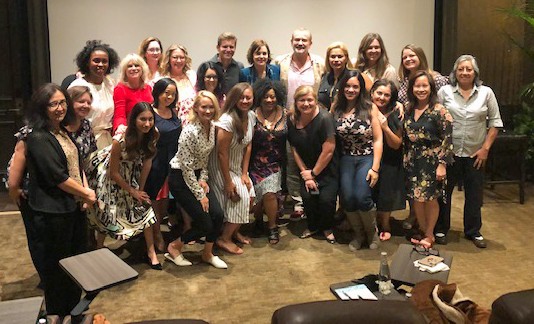 Thanks to Focus Features for inviting us to attend press day and to experience all the things that the new Dowton Abbey movie is. We also enjoy our fun bag of movie-related items. (I am patiently waiting for the temps to drop below 300 degrees here in the Inland Empire so I can sip tea without having to imagine that it's actually fall.)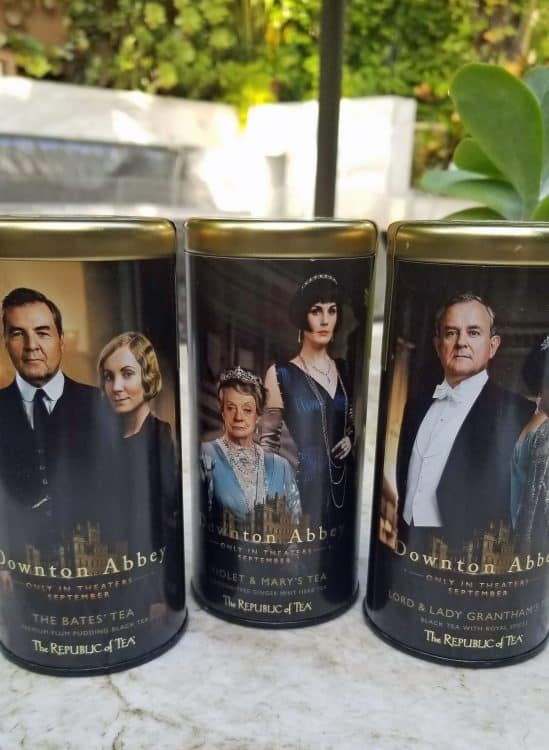 If you haven't seen the movie yet, enjoy this trailer — it will get you in the mood to head to the theater.