Attending the Los Angeles County Fair is a yearly tradition. When the kids were smaller, we'd go as a family, but now that they're all young adults frequently off doing their own thing, the husband and I have been attending on our own. It's different, as we now no longer wait in lines for rides or secure wristbands, but it's just as fun in its own way. We are proof that you don't need to be a kid to enjoy the 2019 LA County Fair, or ANY year!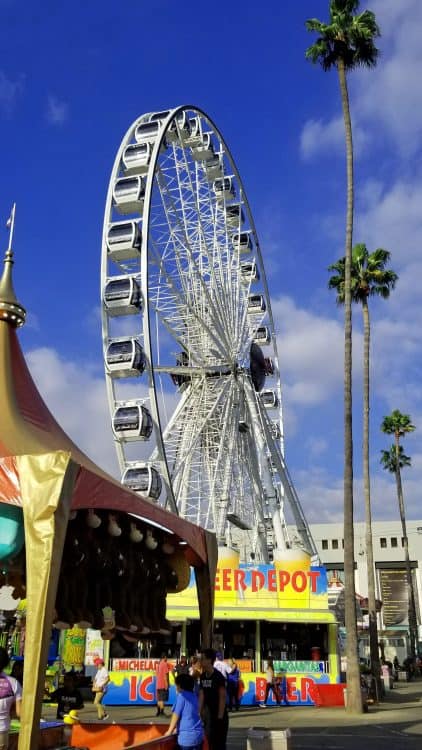 The fair is full of opportunities to try new things. We have a routine that we rarely deviate from, but even creatures of habit can try something different. This year, we parked in an alternate lot, which meant we entered through a gate on the opposite side of the fairplex grounds…..which meant we were no longer set up to begin our typical fair day visit. This turned out to be a really good thing, as were required to shake things up, break out of our rut and experience the fair in a whole new way!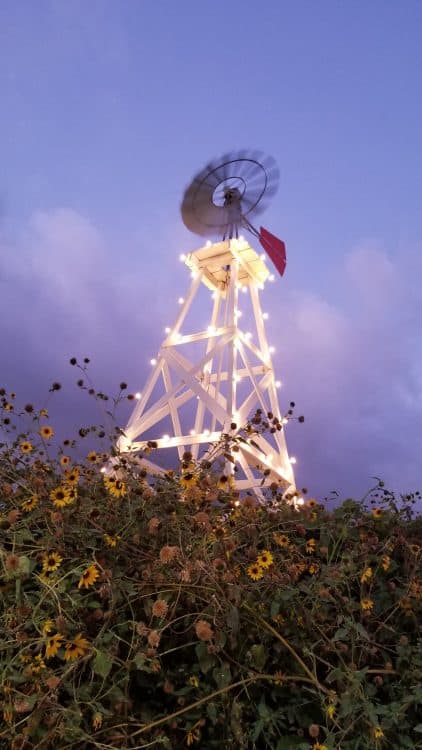 Our normal visit to the fair begins with us heading straight to the Farm, where the cutest selection of all forms of farm animals hang out for the duration of the fair. From squealing pigs to woolly sheep, from bunnies with scrunching noses to creepy crawly bugs, and from cows with new babies to jumping goats, the Farm is a very popular destination for guests of all ages. The petting zoo is free, though you can buy food for an additional fee; I do it almost every year, no matter how old I am.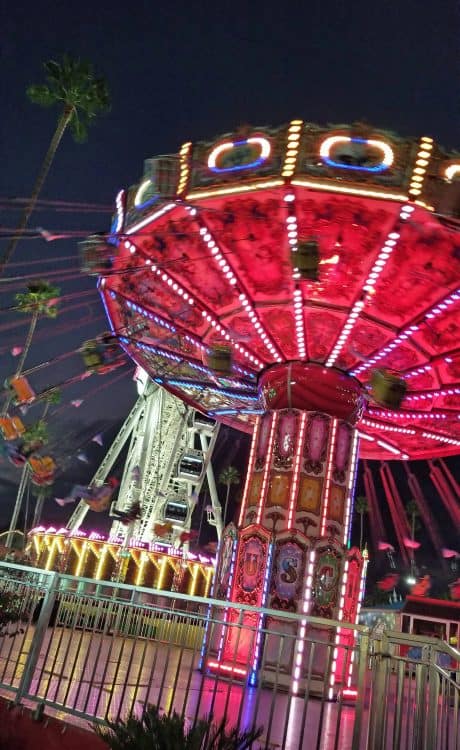 This year though, thanks to the LACF, who gave us free entry tickets and parking, our entry point was far away from the animals, securely in the middle of rows of food booths. First stop? Wine tasting and craft beer tasting.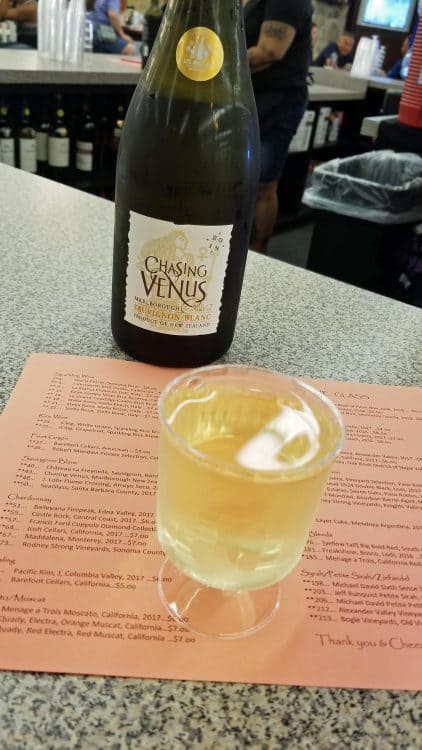 A glass of sauvignon blanc and a Hefeweisen with caramel notes in hand, we headed for the expo halls to shop. It can take hours to wander all the aisles, where we've bought a spa, a permanent patio cover and pots and pans. This year, we made it out with only a few purchases: jewelry and these amazing hummingbird feeders that don't allow bees in and the wind won't knock them down even in the worst storm. (They're already hanging in the garden and the birds love them!)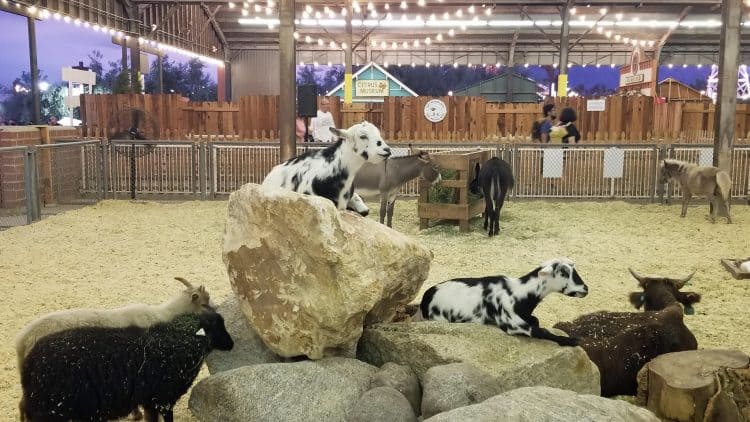 Then, the animals…the petting zoo was having a crowded moment so we instead watched the newly born calf, a mama pig with her babies, and the rambunctious goats as they jumped all over the rocks. They are such characters!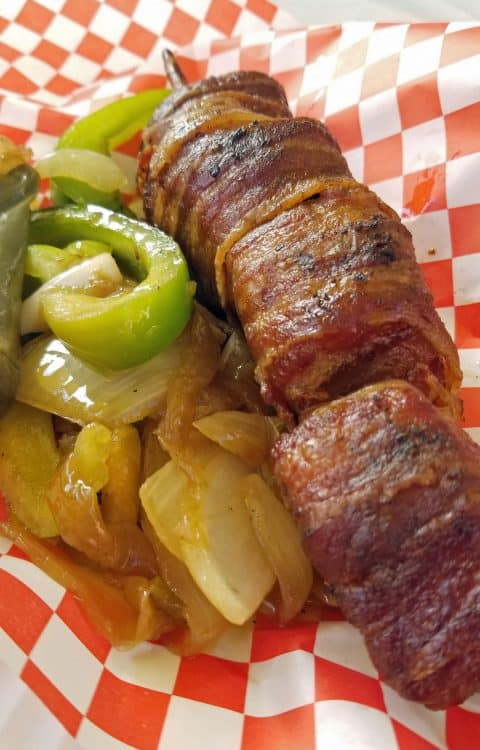 As for food, well, my only problem is that I can't fit everything in that I want to try! We always get the bacon-wrapped pork belly with the grilled jalapenos and onions — and we don't share. We each get our own. That is some of the best pork belly I've ever had.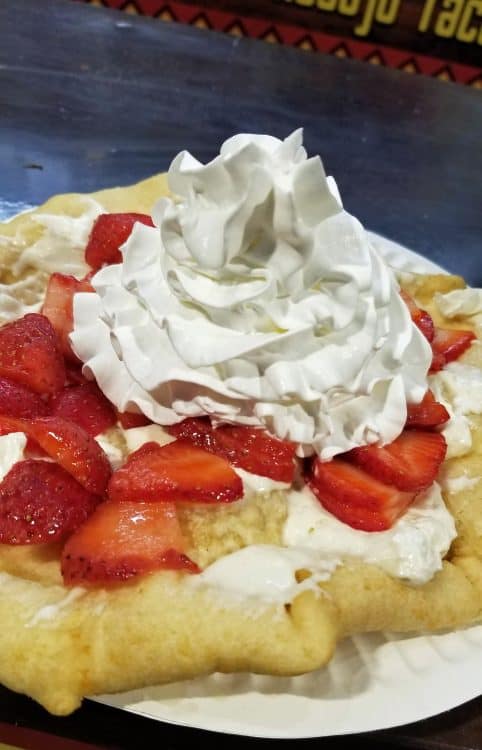 Desserts, we each pick one and then try the others'. This year, the husband got an Indian fry bread covered with fresh sliced strawberries, a cheesecake cream and whipped cream. It was light and fresh and I totally could have fought him over it. I chose a funnel cake covered in whipped cream, raspberry sauce and Fruity Pebbles. It was sweet but the whipped cream wasn't overly sugary so it toned it down. It was perfect, and I ate over half before tapping out.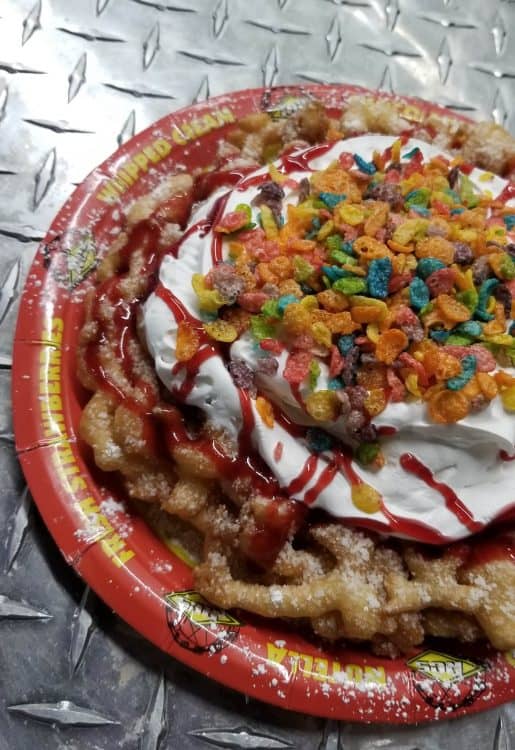 The fair had a lot of new things this year, and the one thing I wanted to try but didn't was the fried butter puffs. Totally weird, totally fair-y and totally a one-time thing for me….but that's what the fair is all about! Trying new things, exploring hand-in-hand and just enjoying a wonderful evening.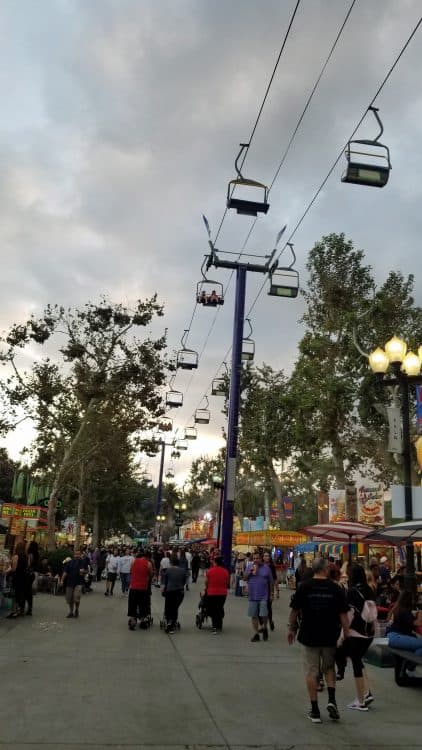 This year's fair focused on California's pop culture, and the Pop Architecture area towards the back, by the wine tasting and garden area, is worth the stroll. You can read more about that and see pictures on my other blog post here. (That also gives you some insight on the pop culture references.)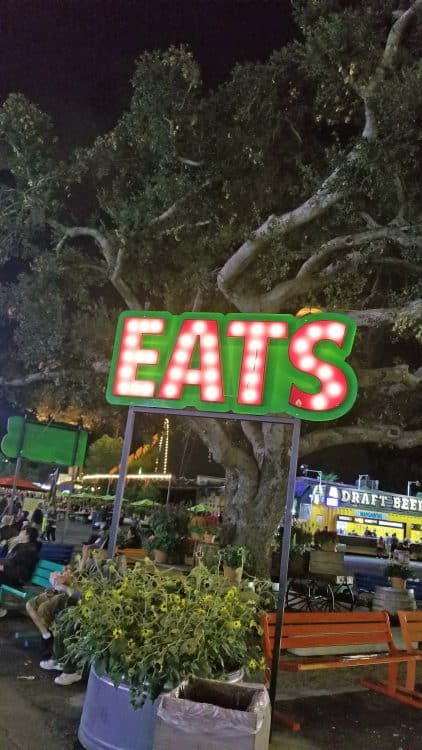 Attending the 2019 LA County Fair did not disappoint! So glad we could attend — see you next year!