If you're putting together your holiday gift shopping list, there are a lot of new Nintendo Switch games to consider. A few are already available, but there are quite a few making their debut soon, so I'm breaking down the list here!
Last week, I attended a virtual holiday event focused on giving us a sneak peek at what's to come, and sharing more details on games you can already purchase. Get ready to have every gift need on your list handled!
First, here's a sizzle reel for a preview! Then we'll look closely into some of the games, including release date, price and more.
First, you'll need a Nintendo Switch to play the games I'm writing about. There's the regular Nintendo Switch model, typically $299 in stores and online. This is the version I have, and its screen is clear, colorful and easy to hold. If you need a more on-the-go version, check out the Nintendo Lite, available for $199; this fits in some budgets better, but keep in mind that it is a handheld version only.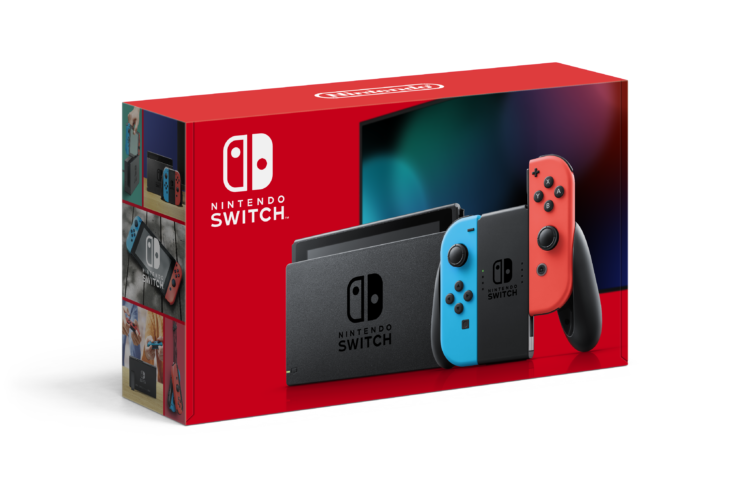 At Christmas last year, we bought our son the new Nintendo Switch OLED. It runs for $349, with a 7-inch wide screen, a wider stand than the regular Switch (which also gives you the choice of the tilt angle), advanced audio and a 64gb internal storage. Our son loves it and we play multiplayer online games together with ease. (And I don't have to share my Switch.)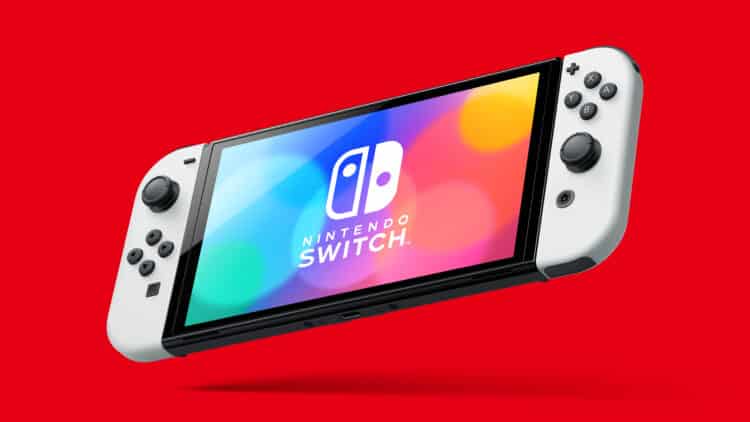 Next up, a list of the Nintendo Switch games we learned more about:
Bayonetta 3 — October 28 for $29.99
Disney Speedstorm — free to play, available in 2022 (no specific date yet)
Fall Guys — free, available now
It Takes Two — November 4, no released price point yet
Just Dance 2023 — November 22, no released price point yet
Kirby's Dream Buffet — available now for $14.99
Kirby and The Forgotten Land — available now, $59.99
Mario + Rabbids Sparks of Hope — $59.99 for Digital, $89.99 for Digital Gold on October 20
Mario Kart 8 Deluxe: Booster Course Pass — 48 more courses via DLC for $24.99. available now
Mario Strikers: Battle League — available now for $59.99
Nintendo Switch Sports — Digital for $39.99, available now
Overwatch 2 — available as of today (October 4) and it's free
Pokemon Scarlet — coming on November 18 for $59.99
Pokemon Violet — coming on November 18 for $59.99
Sonic Frontiers — available on November 8 for $59.99
Splatoon 3 — available now for $59.99
Teenage Mutant Ninja Turtles: Shredder's Revenge — available now for $24.99
Teenage Mutant Ninja Turtles: The Cowabunga Collection — available now for $39.99
There are quite a few of these new Nintendo Switch games I'm planning on buying. I'm a sucker for anything Disney, so it's a bonus that Disney Speedstorm is free to play! It's a hero-based combat racing game, so it's a fun mix of my love for cars and Disney. Racing with the Mouse himself?? Sign me up!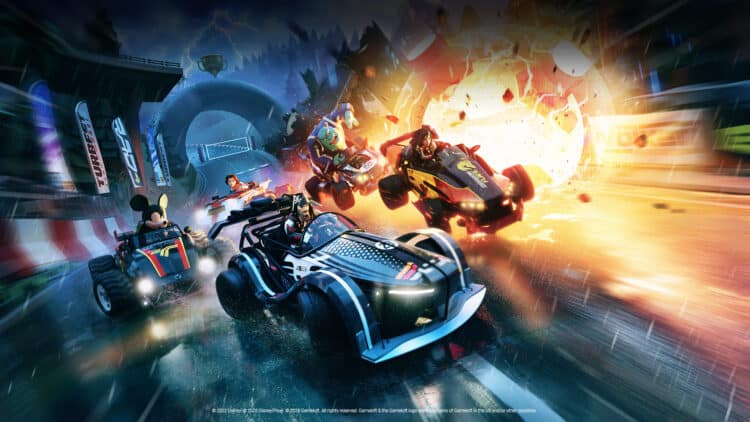 I just bought Disney Dreamlight Valley last week and I am HOOKED. $29.99 for a Digital version with direct download, it's like Stardew Valley and Animal Crossing met with Disney and had a baby. I love it!
Splatoon 3 is also on the list. It's a multiplayer shooting game, but the only thing shot is paint, and there's no real violence. See who can paint the most of their color in Splatsville! Turf war reigns supreme!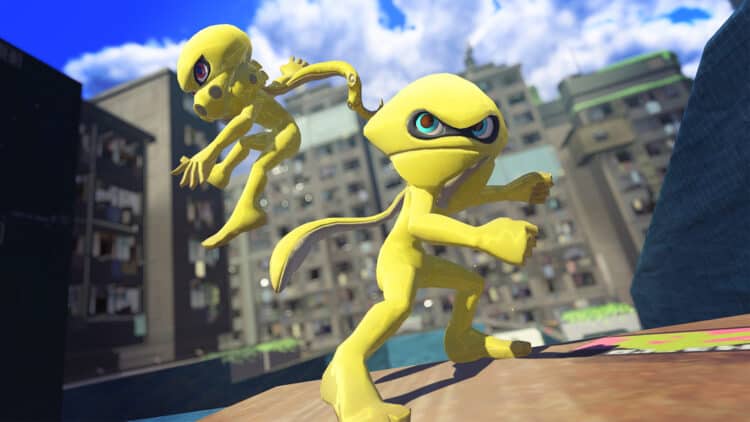 I want Mario + Rabbids Sparks of Hope. I've never played it before, but this one looks like a blast. Team up with Mario, Luigi, Rabbid Peach, Rabbid Luigi and their friends on a journey to defeat a malevolent entity and save your Spark companions. Our family has been playing versions of Mario games for years now so a few of the kids will want this one. I just wish it was multiplayer!
The Nintendo Switch Sports is an updated version of the game you're probably familiar with. There are so many fun games in this one, with the addition of a leg strap so you can play soccer. I'll probably still stink at it — I don't win often at the sports games when we have game night, but we laugh a lot, and that's what it's all about!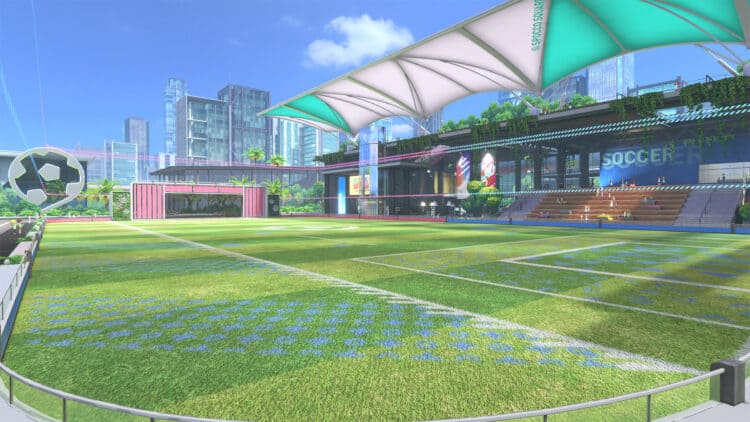 Kirby and the Forgotten Land is on my son's list. He chooses Kirby a lot during family game night, and this one's got new 3D platforms, including a shopping mall in a past civilization. The creativity on these games is always so intriguing!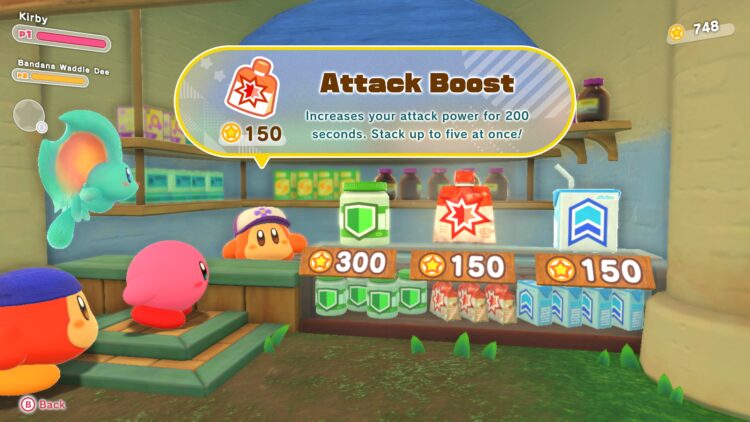 I can't end my list without talking about the two new Pokemon games, Scarlet and Violet. I'm going to share some of the new Nintendo Switch games press kit with you, since it explains these two games much better than I can!
Catch, battle, and train Pokémon in the Paldea Region, a vast land filled with lakes, towering peaks, wastela nds, small towns, and sprawling cities. Explore a wide – open world at your own pace and traverse land, water, and air by riding on a form – shifting Legendary Pokémon — Koraidon in Pokémon Scarlet and Miraidon in Pokémon Violet . Choose either Sprigatito, Fuecoc o, or Quaxly, to be your first partner Pokémon before setting off on your journey through Paldea. You can experience a new style of adventure, with a world that you're free to explore at your leisure and not in an order dictated by the story. There is no set path on your Paldea adventure, so you can weave freely through your Treasure Hunt consisting of three grand stories. Challenge Gyms and aim to achieve Champion Rank, take on gigantic Titan Pokémon, and face off against the troublemaking Team Star. A long the way, encounter Pokémon that take on a gemstone – like appearance and gain special power thanks to the Terastal Phenomenon.
Sounds like a lot of fun, right?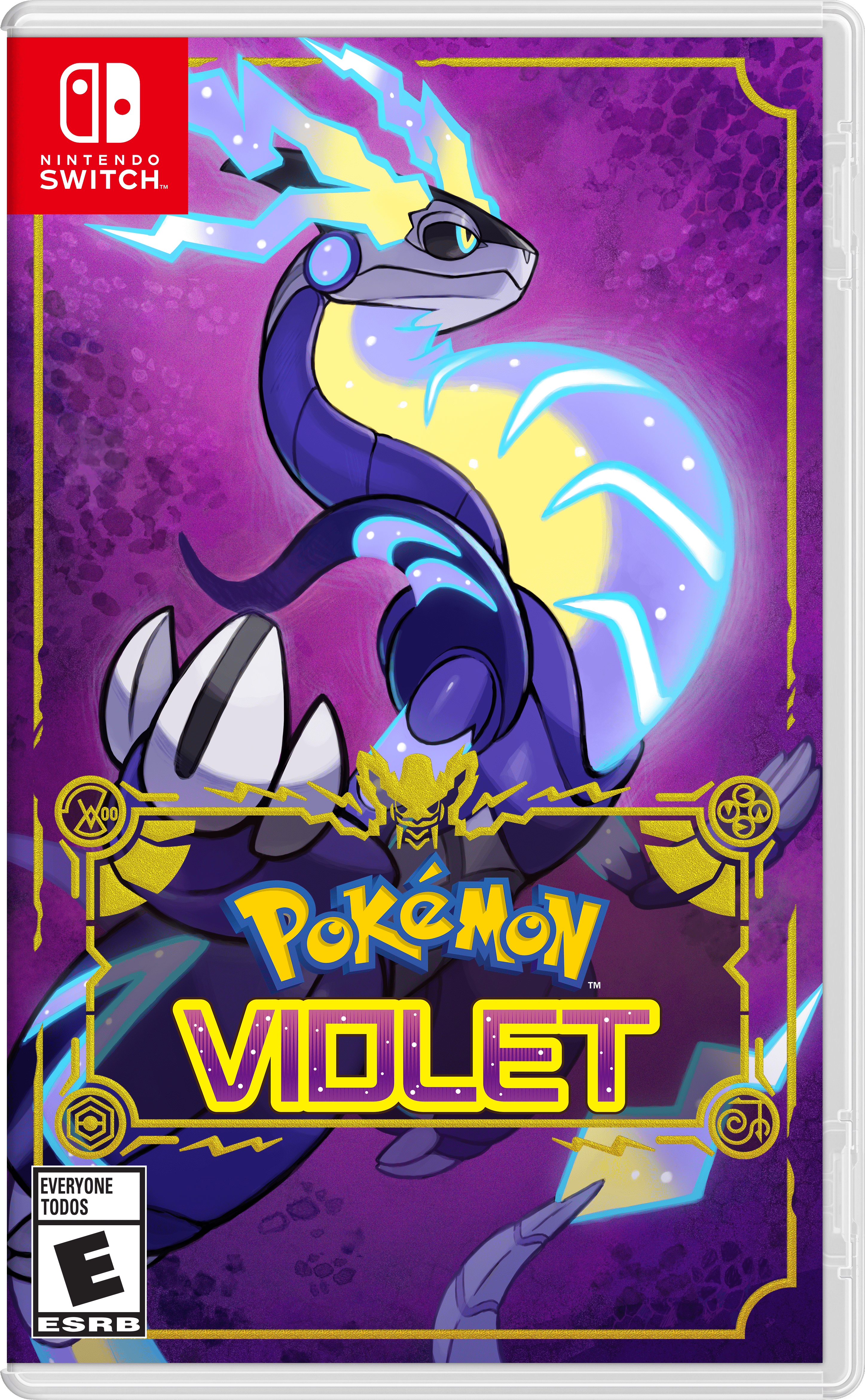 I want to thank Nintendo for inviting me to the holiday event! It's always a great time getting to see behind-the-scenes of a brand I've followed since its creation way too many years ago for me to say without dating myself. To be able to play the games with my kids…and soon, my grandkids…is pretty sweet. Having family traditions, focused on us laughing together — and sometimes at each other, because life's too short not to be able to get a giggle out of how bad I am at bowling…it's everything.
I hope this helps you fine tune those holiday shopping lists. This is officially as far as I've gotten for any gift shopping at all, while I know two people who are almost done already. I can't get my head around that, I don't even know what I'm making for dinner tomorrow night. If you're already done, you can still sneak in a couple of these new Nintendo Switch games, right? Or buy them for yourself. Quietly playing my Switch has made for some very relaxing nights. Self-care isn't just manicures and spa days!