Back in 2017, the husband and I had the pleasure of attending Sea World San Diego's Seven Seas Craft Beer & Food Festival as special media guests. You can read about that visit here, but then you need to head over here to Sea World's website, and read about this year's festival. We're going again soon and I can't wait to see what they have this year!
When was the last time you went to Sea World? This is the perfect time of year to visit again, but if you go on a weekend, you can participate in the Seven Seas Craft Beer & Food Festival. Do the same things you'd do on any other memorable day in the parks, but with the added benefit of the festival's food and entertainment.
Your regular ticket price covers your admission into the festival and entertainment, but the wide array of food and beverages do cost extra. Punch cards, or sampler cards, are available for purchase, so you can save some money over individual purchases. Cards are $50 for 10 tastings, or $65 for 15 tastings. (And tastings are good sized, so we shared a lot of our tastings and we came home completely full, with a couple of extra macarons in the car for the long ride home!)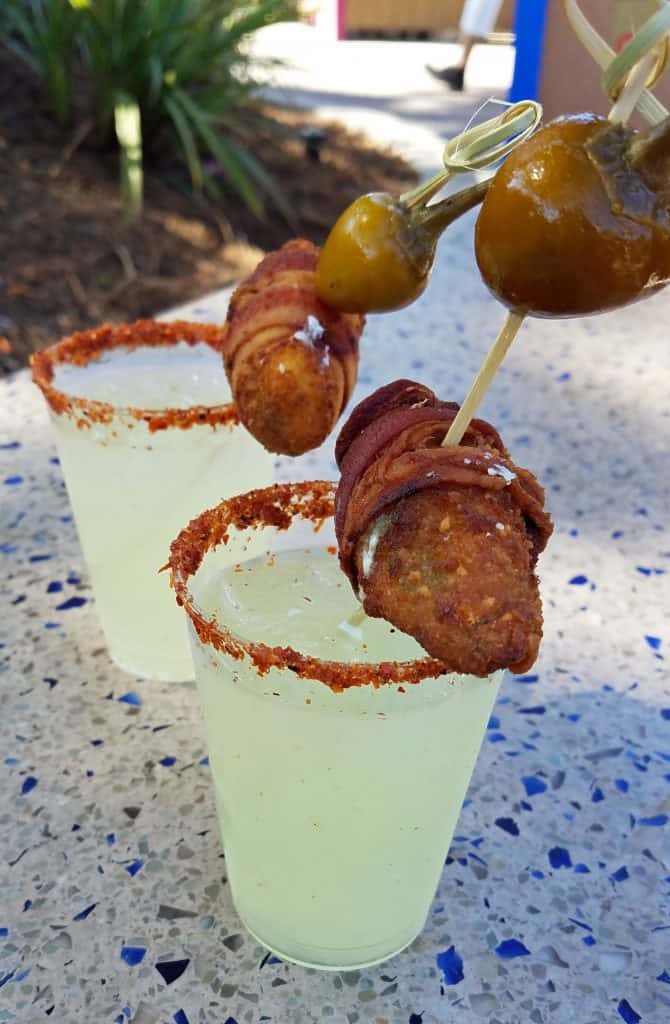 Here's a little more info directly from the Sea World website:
Waves of flavor will tantalize the taste buds with gourmet offerings created by SeaWorld's Executive Chef Dave McHugh and his expert culinary team. SeaWorld's Seven Seas Craft Beer & Food Festival offers you a chance to enjoy fresh cuisine featuring local, sustainable ingredients and more than 50 unique signature flavors from around the world. What's more, if you're into craft beer and wine tasting, enthusiasts will love the array of selections available at the festival.
Here's some more details about the food menu…and then there's the beer and wine list, which changes each weekend.
When we went in 2017, not only did everything taste fantastic, but it was all so visually appealing. Sea World San Diego's chef really puts on a culinary show amongst the marine life and mammal exhibits throughout the park. Even the cocktails are garnished in a theme that fits the location.
Sea World tickets can be purchased online, but if you plan on going more than once, consider the annual passes, which start at $7.99 per month and include free parking and at least 10% discount on dining and shopping within the park. If you're going to buy a pass, going during the Seven Seas festival at Sea World San Diego is a great time to start!
Be sure to stop by and say hello to the walruses over in Wild Arctic! It's our favorite place in the park, and this year they've added a couple of new faces to the crew. In addition to Mitik and Chouchou, you'll also see Uquq and Dozer. They are so much fun to watch! We end up spending a lot of time being mesmerized by them as they swim.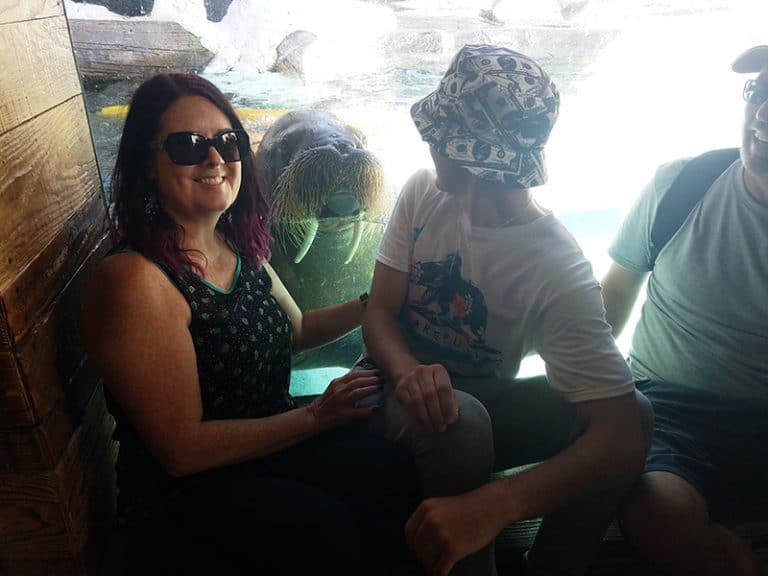 We're looking forward to this year's visit to the Seven Seas festival at Sea World San Diego — hope you make it down there for the fun, too! If you're a military veteran or active duty, learn more here about the Sea World discount!