This past Saturday, we attended our first beach festival of the year, the Sabroso Craft Beer, Taco & Music Festival in Dana Point at Doheny State Beach. In three words: what a blast! Then again, why wouldn't it be, when there is unlimited craft beer tastings, $3 tacos from a long list of vendors and a top-tier concert line-up. Presented by KLOS, and sold-out in advance, it was a beautiful day in the sun. I was covering it as press so not only did I get to call this "work" but I got to get rad photos of all the musicians up close in the photo pit during concert time. Rough work day!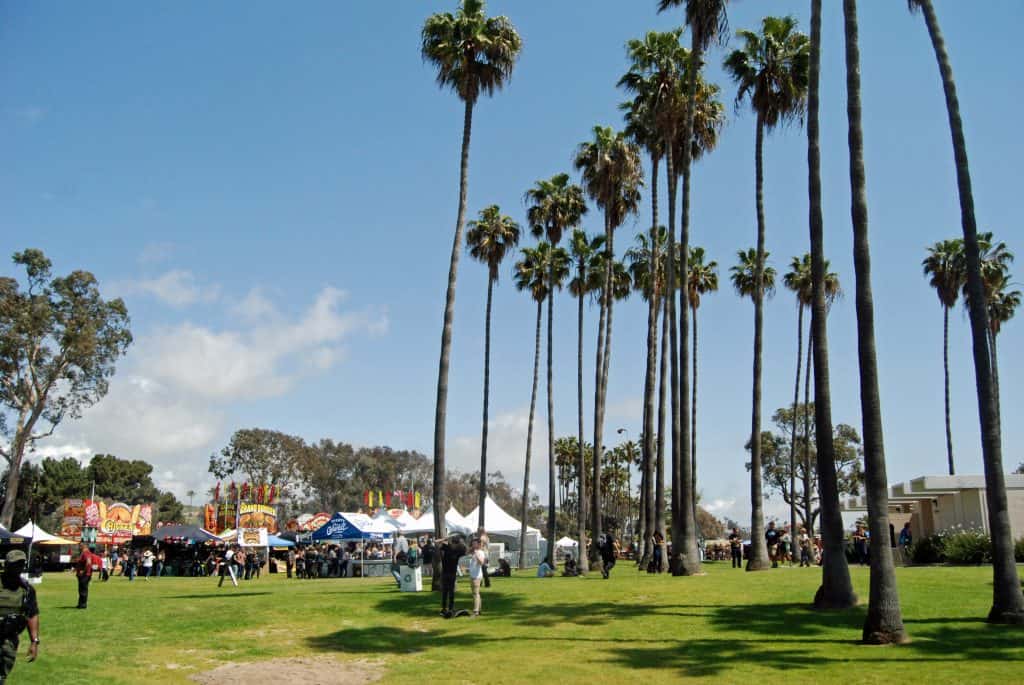 How do you not have fun when this is your environment for the day? With a refillable souvenir beer glass, a lineup like the one below, and the shade of palm trees to lounge the day away, what more do you need? Oh, that's right, tacos.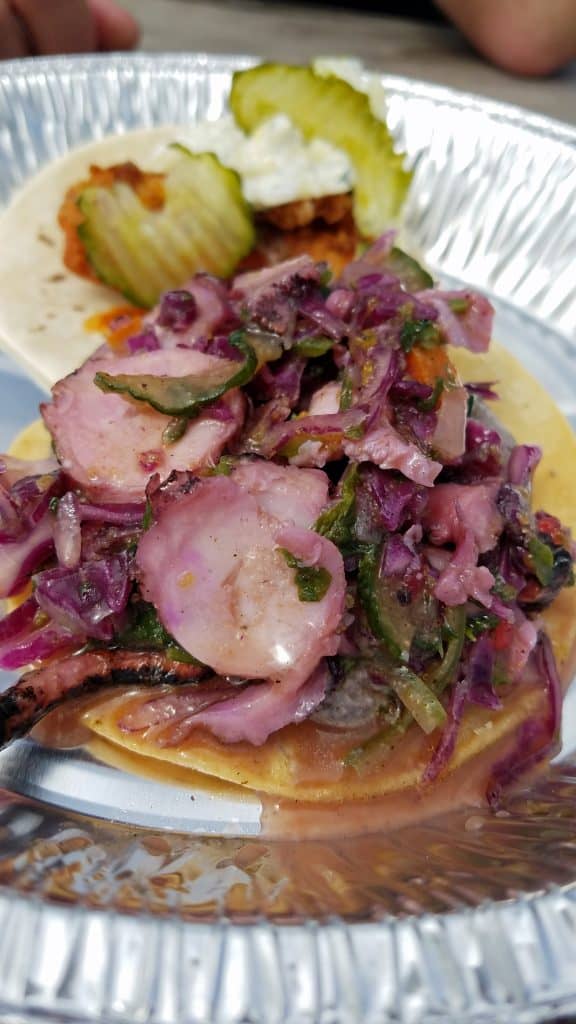 That was my favorite, the Grilled Octopus Tostada. A little on the messy side, in the best way, it was tangy due to the slaw and so delicious, pairing perfectly with the citrus-y beers I found myself drawn to all day.
Lucha Libre was looming large on that stage, not far from the wrestling matches being held in a ring on the edge of the sand. Grab a beer from one of the 100's of choices, many right on the sand, others on the grass amongst the trees and miscellaneous product vendors (jewelry, attire, beach gear, etc.) and take in the view. With three to four hours to enjoy the unlimited craft beer samples, it was a delight to not have to rush. (VIP guests entered at noon, with regular admission beginning at 1pm.)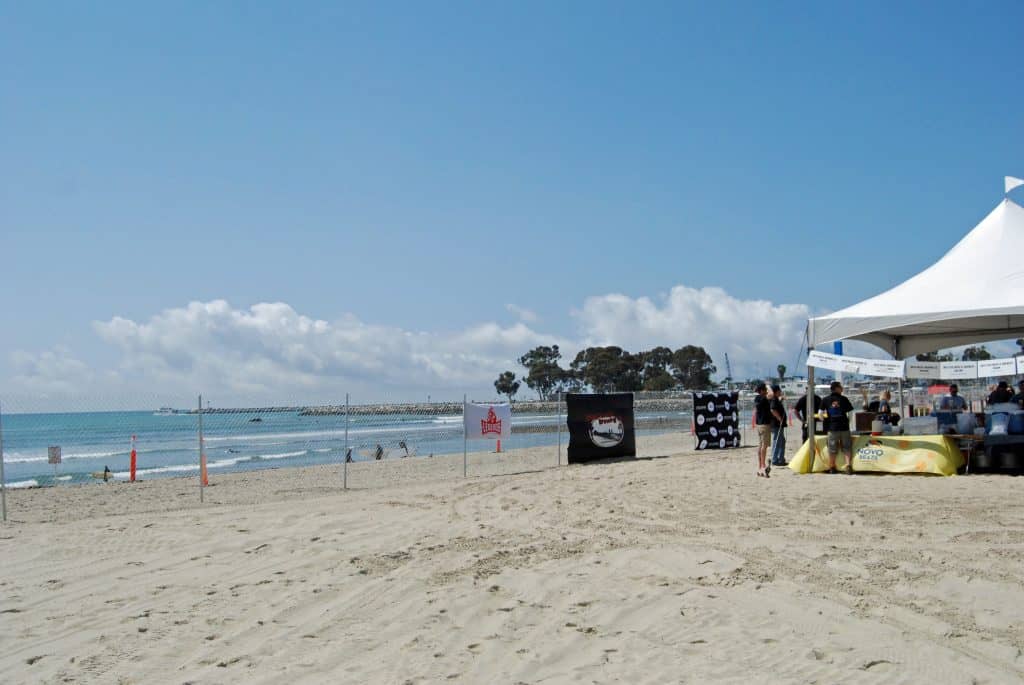 The fun doesn't end after 4pm though. There are still multiple cocktail, beer and wine vendors on hand to fill your glasses for the music all evening long. And there's always more tacos.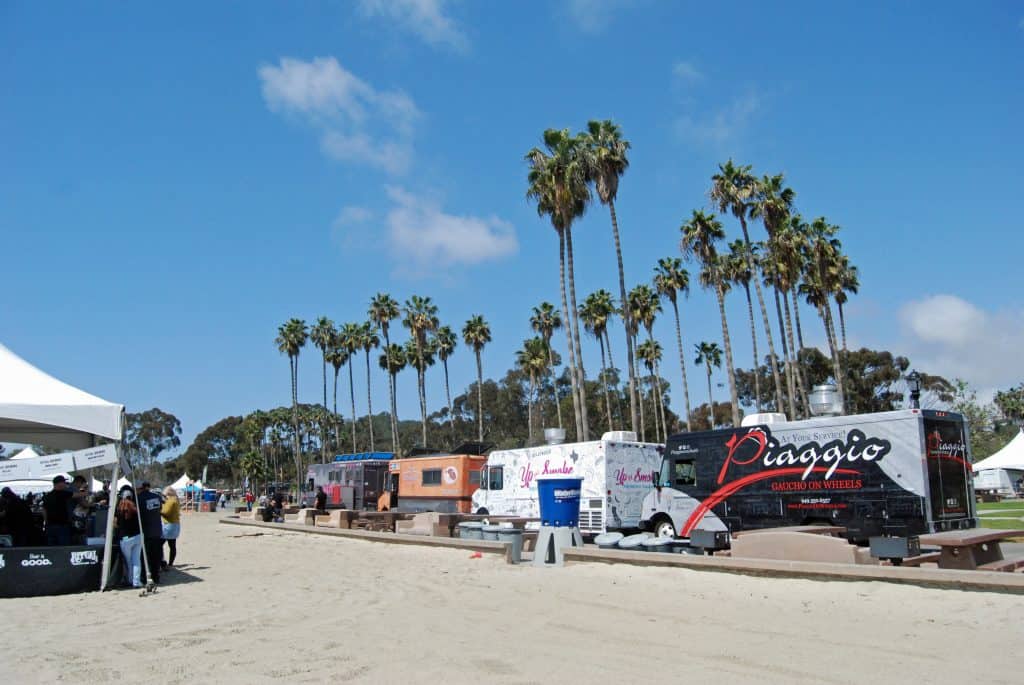 And more food vendors… If you're not into tacos, don't worry, there was plenty of other food available, including gluten-free and vegan choices.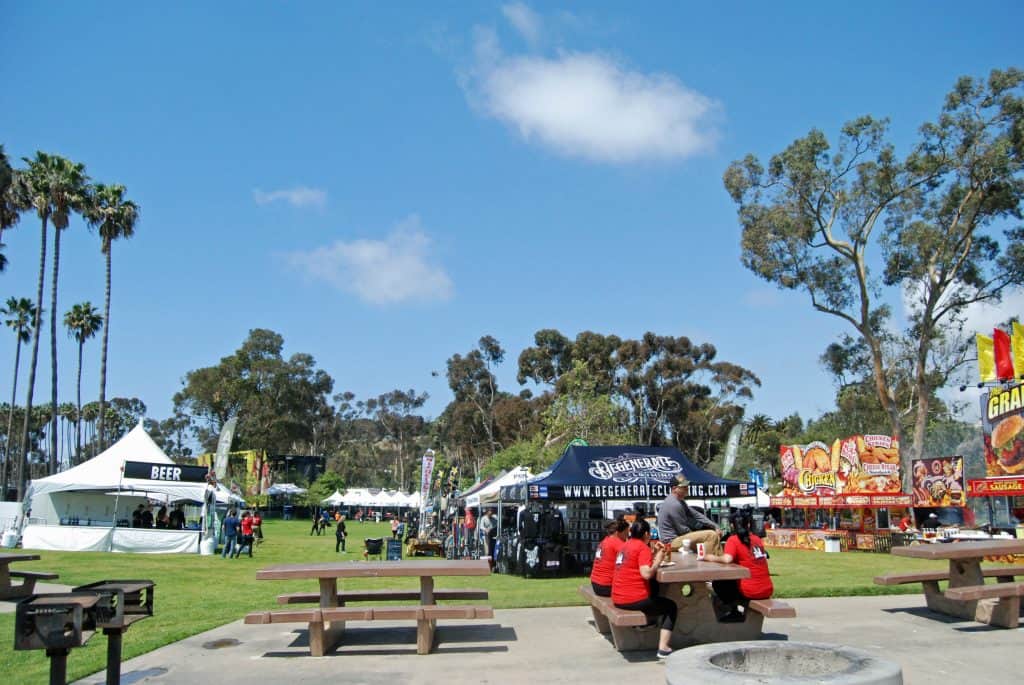 Some of my favorite craft beers came from Hangar 24, Ballast Point, Docent Brewing, Bottle Logic and the Brew House.  The one I went back for again was the Unicorn Beer from Artifex. This guy enjoyed it, too.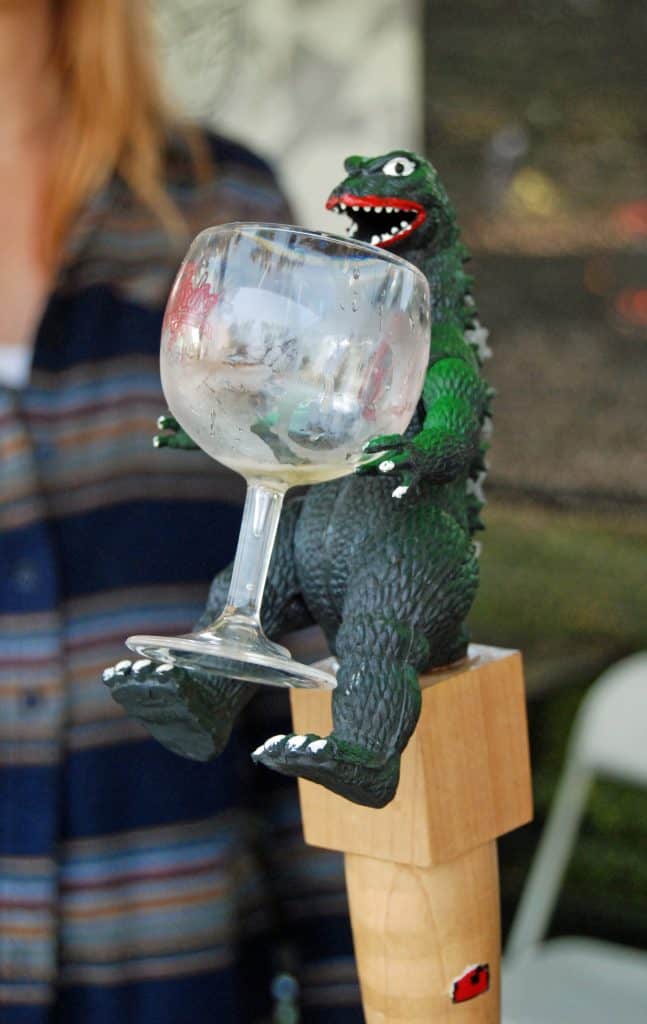 Capped off by Offspring, the line-up was interspersed with wrestling matches, the awarding of the best taco winner and the Gringo Bandito Chronic Tacos eating contest, which was won by the reigning champion, Kobayashi. He not only won but surpassed his goal of 150 tacos in 10 minutes. (Can you imagine?) It was a close race for a while there, as Molly Schuyller was not far behind. We watched them set up and they each have their style and specifics designed to help them get down those tacos as quickly as possible. I couldn't do this for any amount of money, but you have to admire their dedication.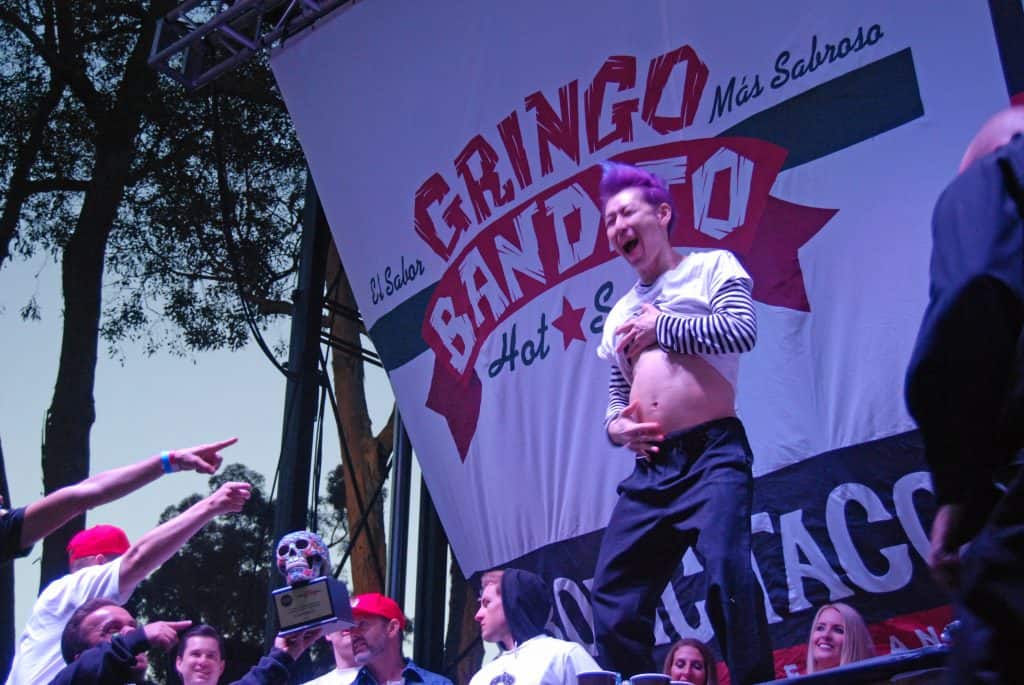 Onto the music…the first band on stage was the Slidebar winner, Fused by Defiance. (They battled it out with other bands at the Slidebar in Fullerton for the opportunity to start the music for the festival.) Great rock beat, a lot of sound and fun to watch, it's clear why they won the slot.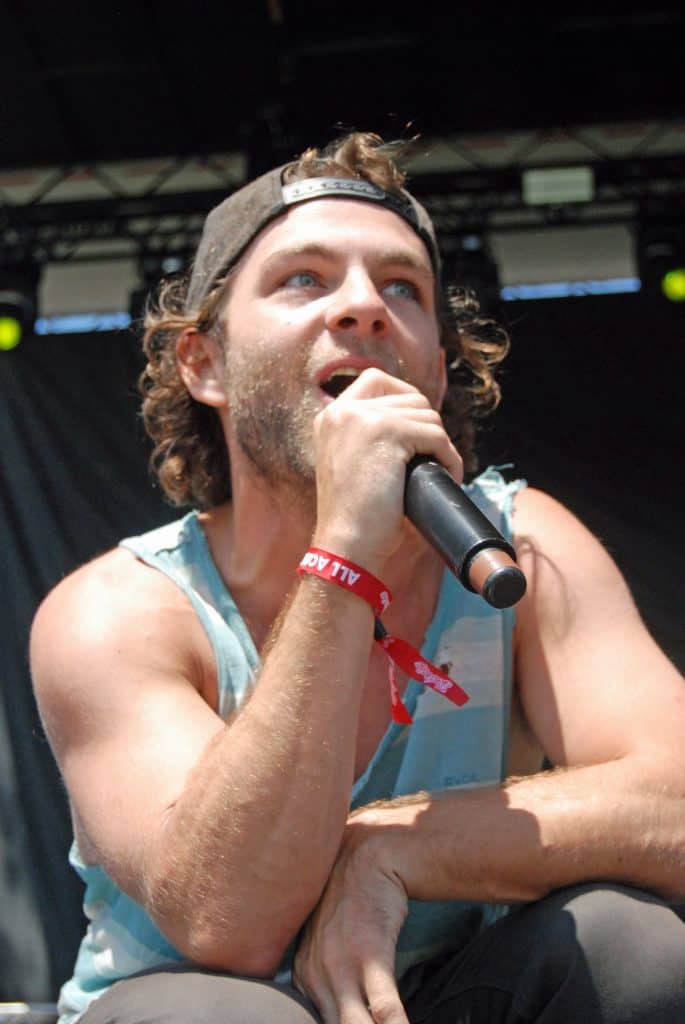 Metalachi killed it with their unique renditions of popular songs. Their style on stage alone was entertaining and had the crowd moving.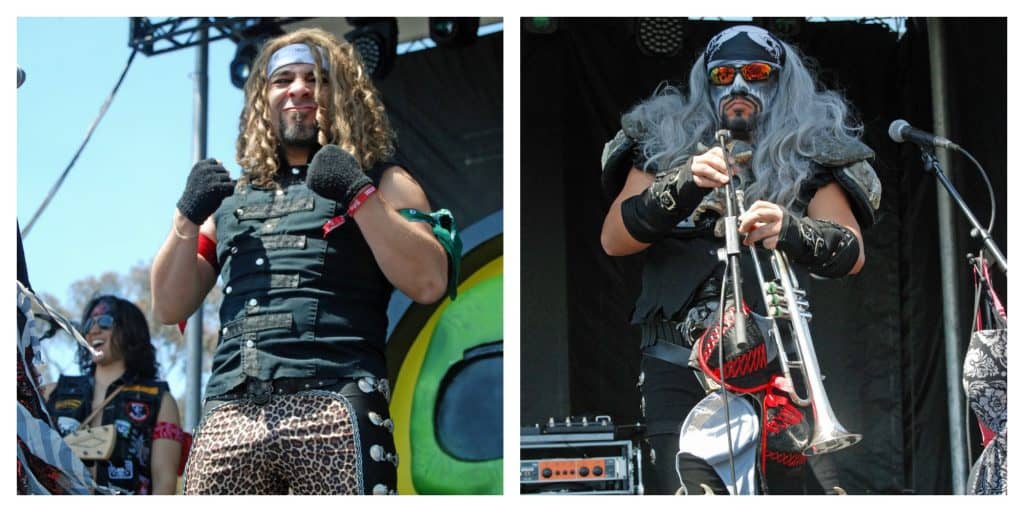 Unwritten Law, fantastic as always…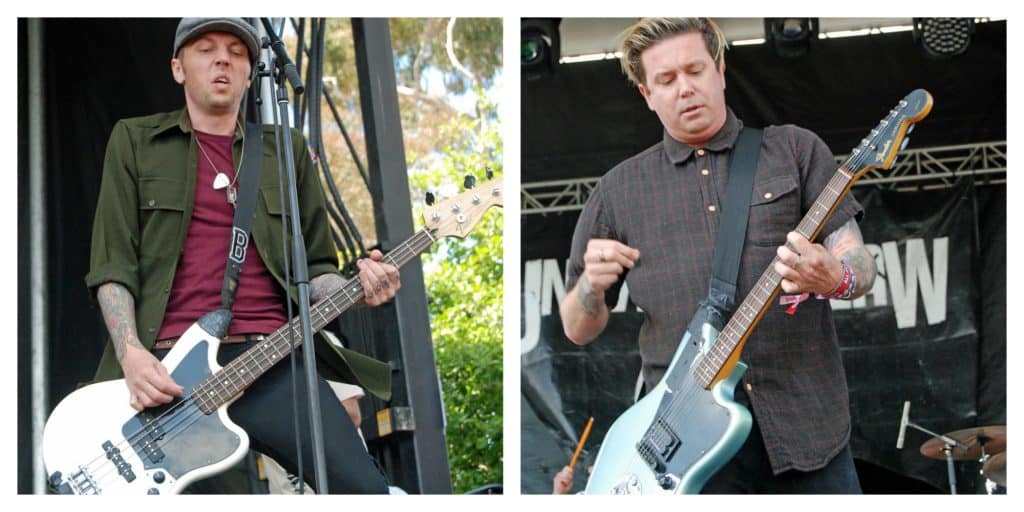 Lit got the crowd rocking even more.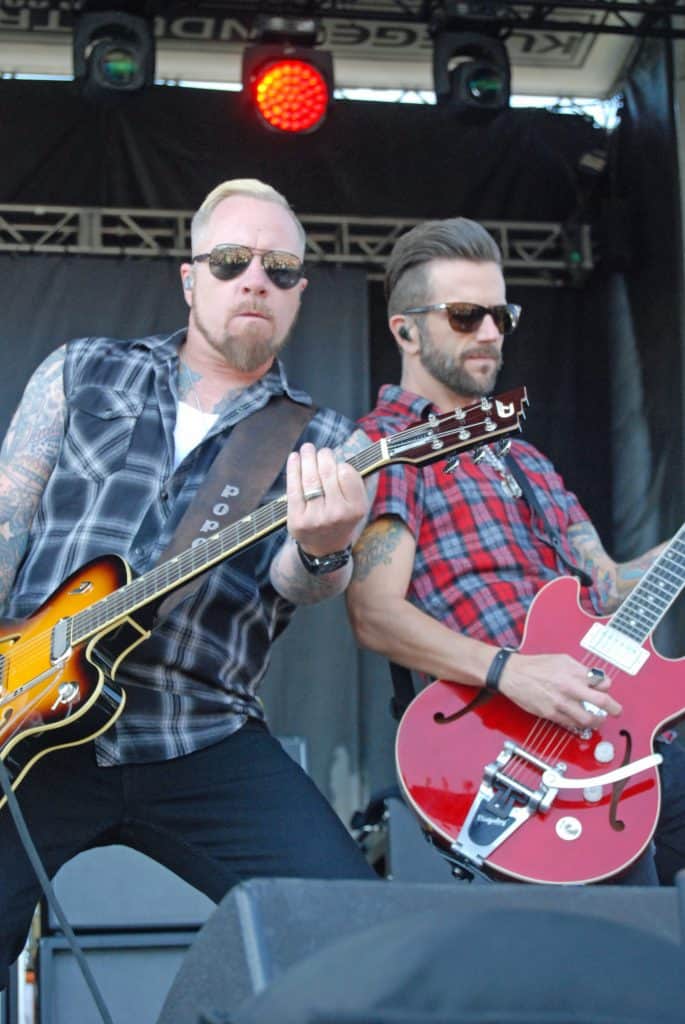 It was about this time I realized I needed ear plugs, standing right next to the stage and the amplifiers…but that's all part of the experience and I wouldn't let that get in the way. These guys were awesome!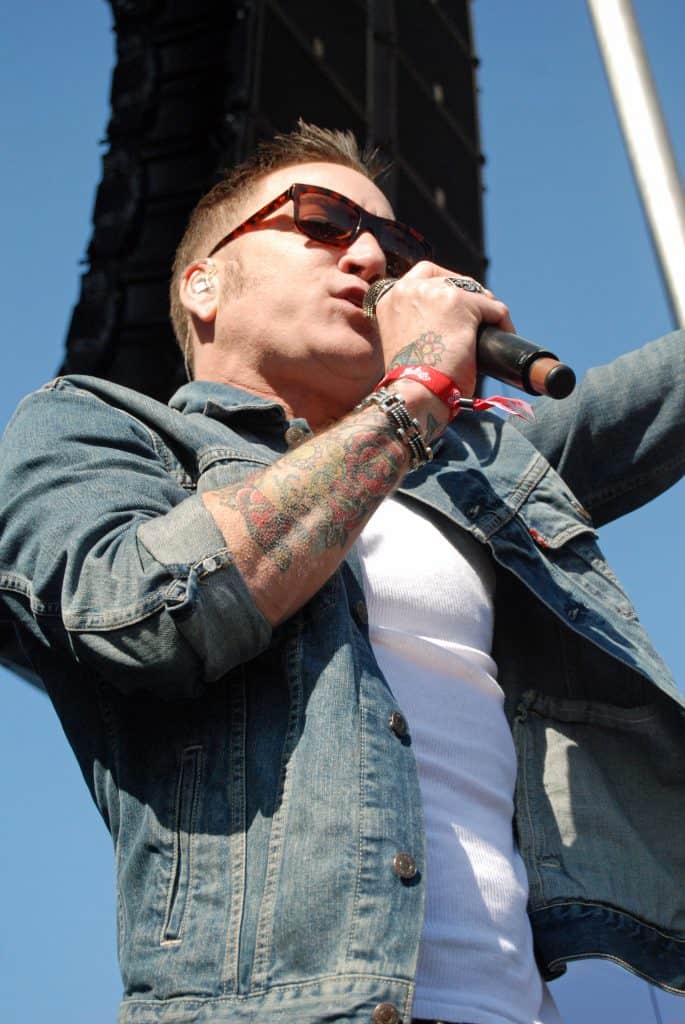 Rival Sons was also fantastic. When you go to a concert, you think you know a lot of the music, then when they start playing, you realize how much more of it you liked but didn't know was them. That was most of my day.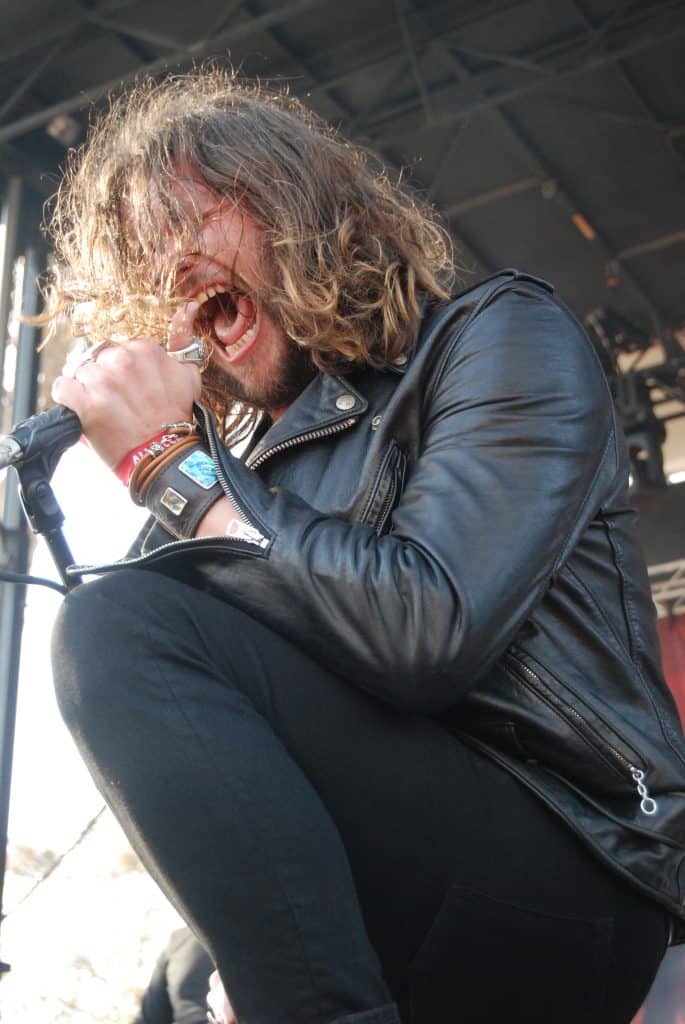 Jay Buchanan can belt out some serious music. And that guy, Scott Holliday, can play for miles while rocking that pin-striped suit.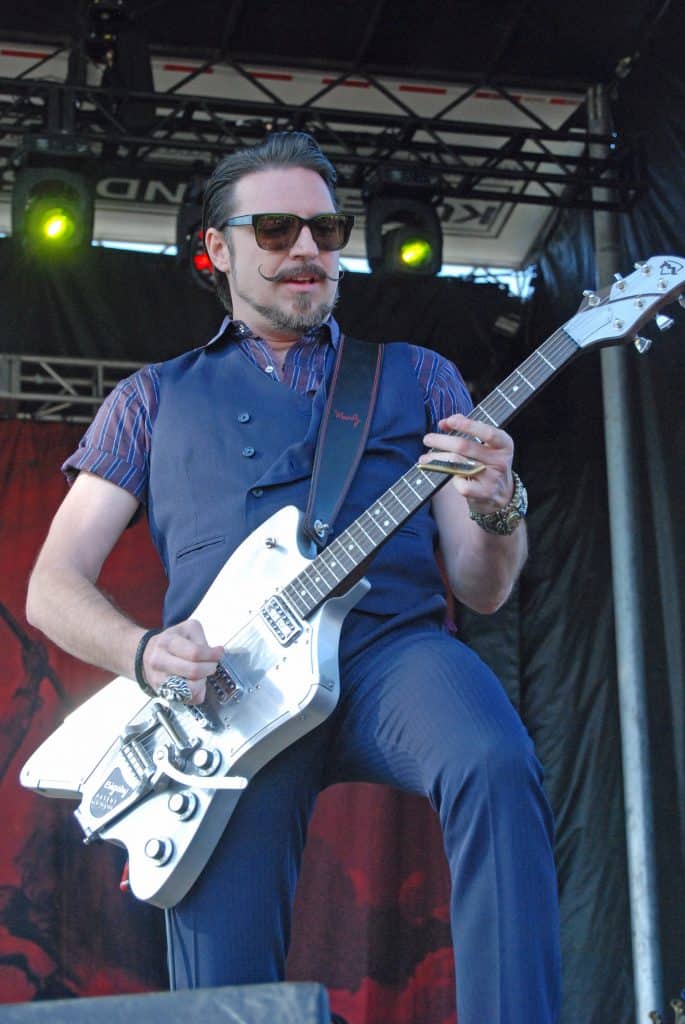 Next up was Sum 41. This guy, Deryck Whibley, has so much energy, he had the crowd building and moving. I think this was when the mosh pit really got going.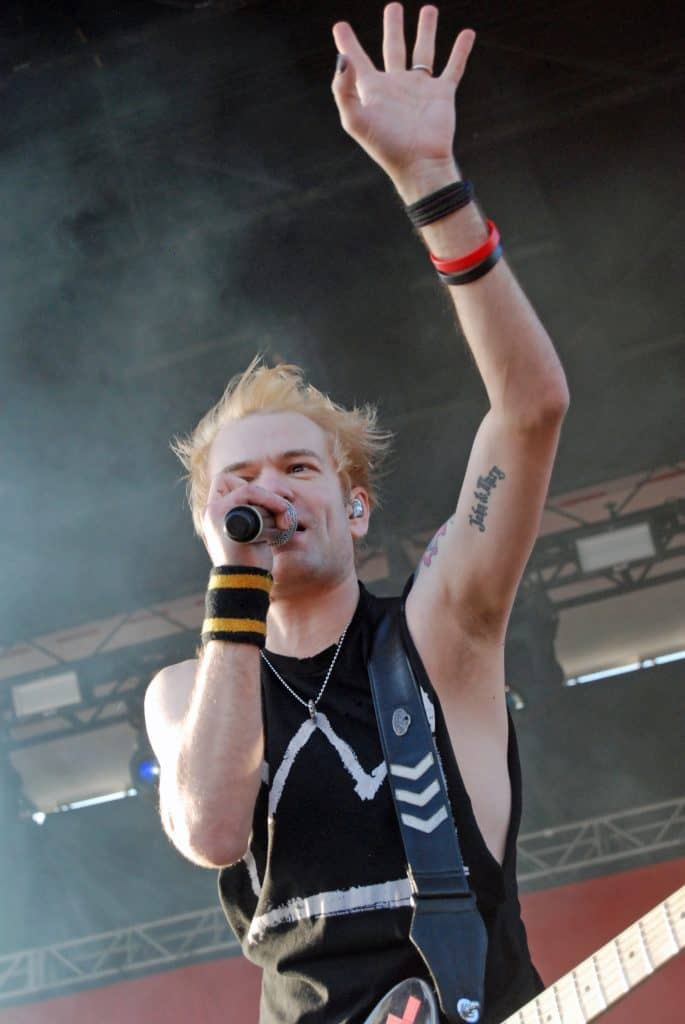 Last on stage was the Offspring. By this time, people were putting on their coats to combat the beach breeze coming in, but the crowd was jumping. Literally. A huge wave of people rocking to the Offspring's old school and new music, and the mosh pit was huge. After I left the photo pit, I migrated over to the side, away from the pit. Great views of the band and closer to the taco trucks. The Offspring was every bit as exciting as I hoped!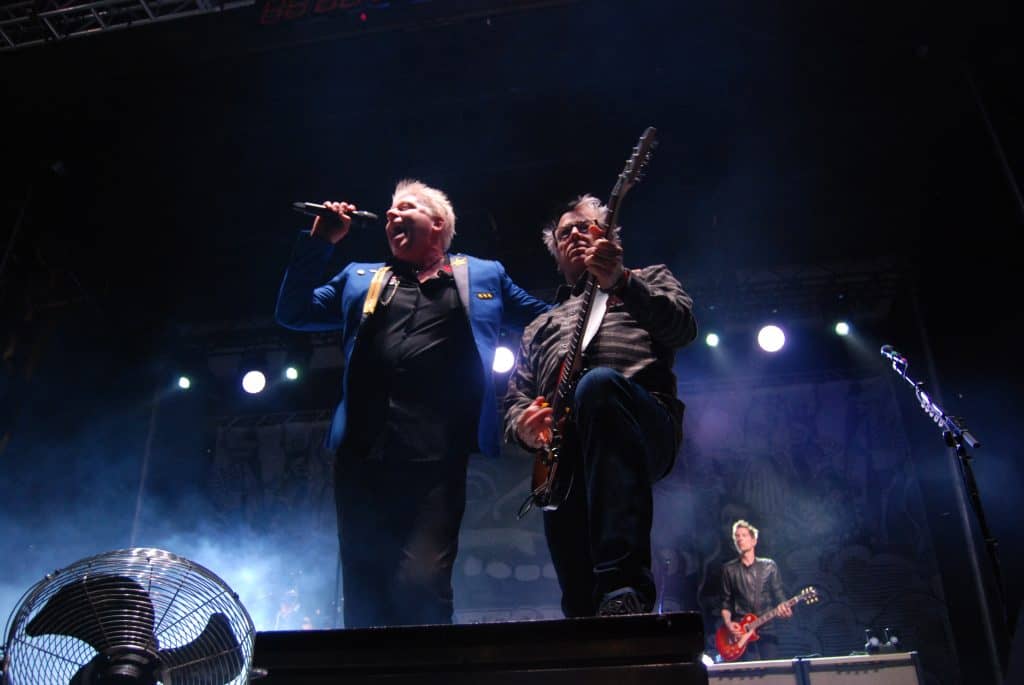 They still know how to put on a show!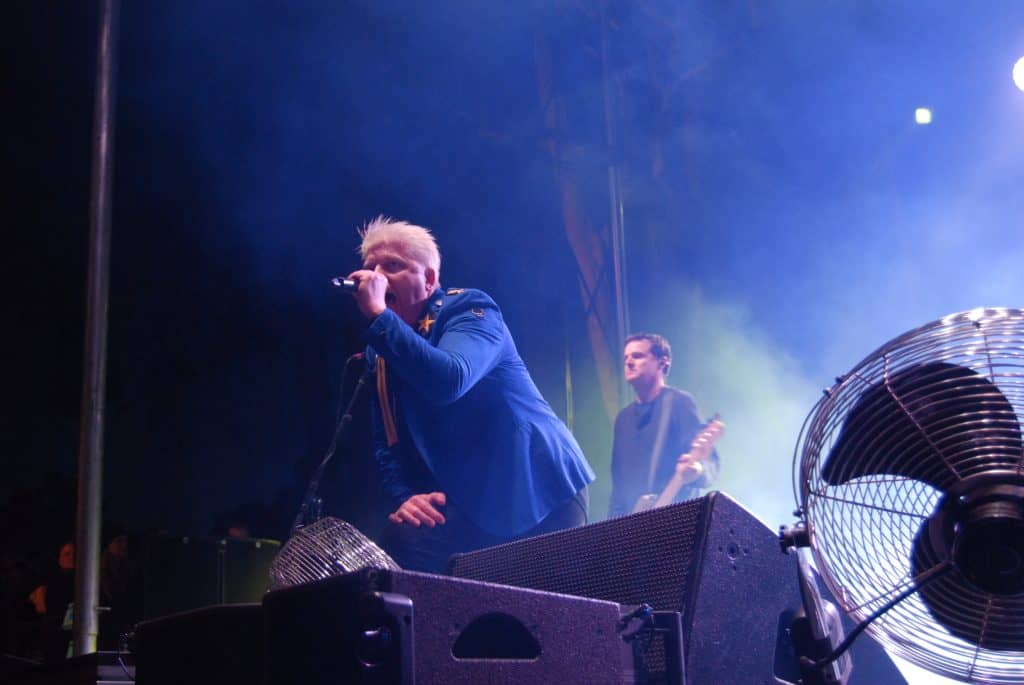 In between some of the performances, Heidi, Frank and Frosty from KLOS came out a few times, once to "cheers" the audience.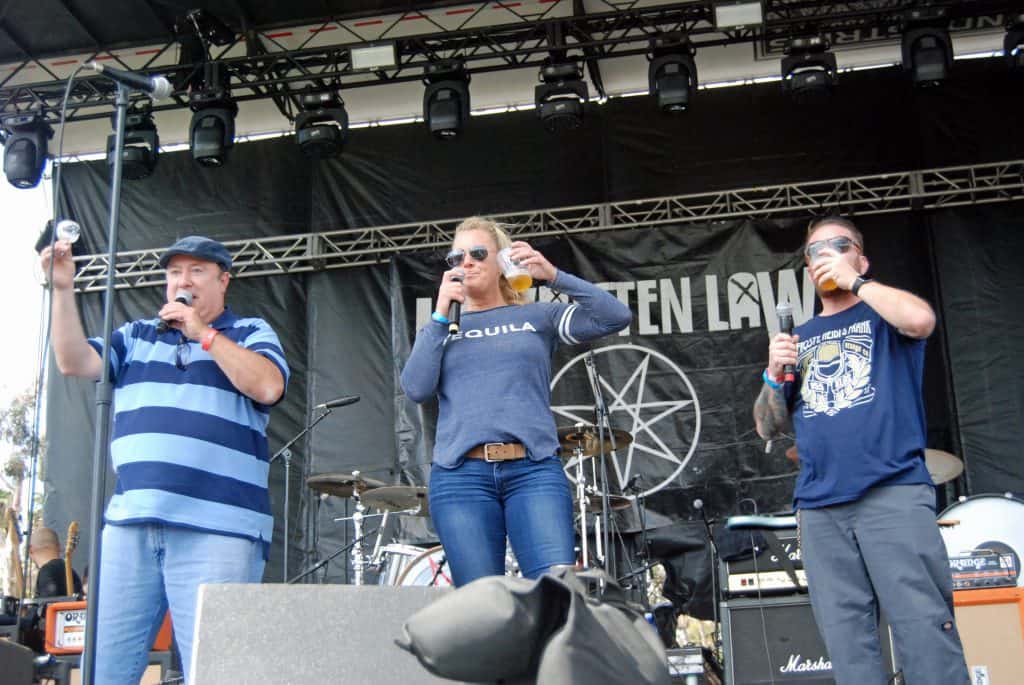 At a beer fest, beer is everything. And everywhere.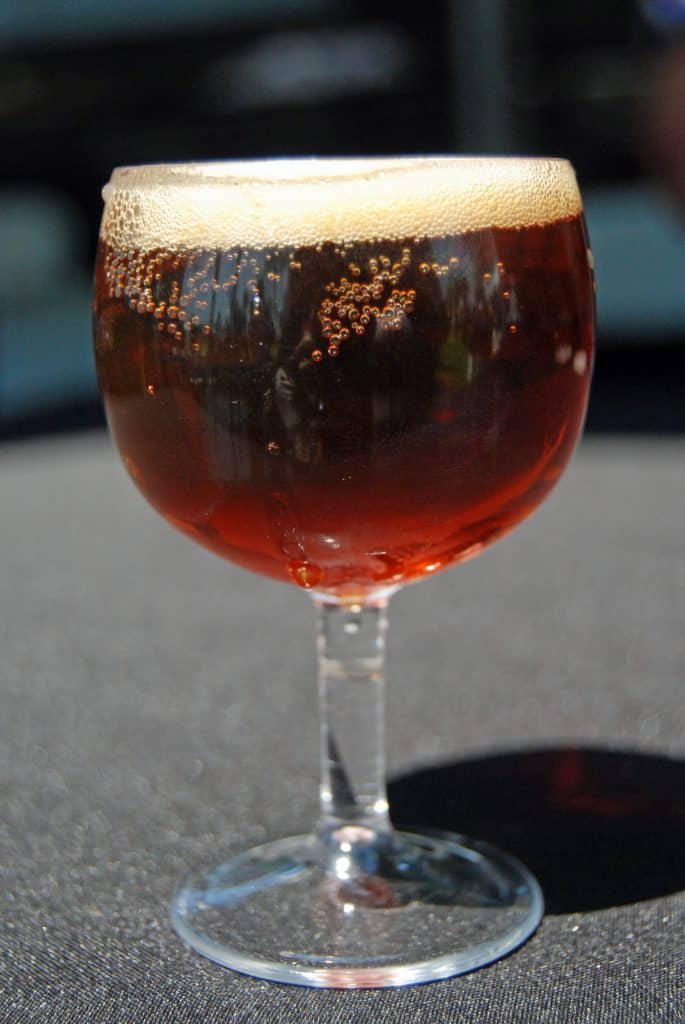 The Sabroso Craft Beer, Taco & Music Festival in Dana Point was undoubtedly another big hit. It's only once a year for now, but it's a well-spent day on the beach..and really, when you're at the beach, isn't every day a good one? Thanks for having me, Sabroso, I look forward to hearing who will be playing next year! (And more of that Artifex beer!)